What will happen to The Chosen One's failed Jedi apprentice?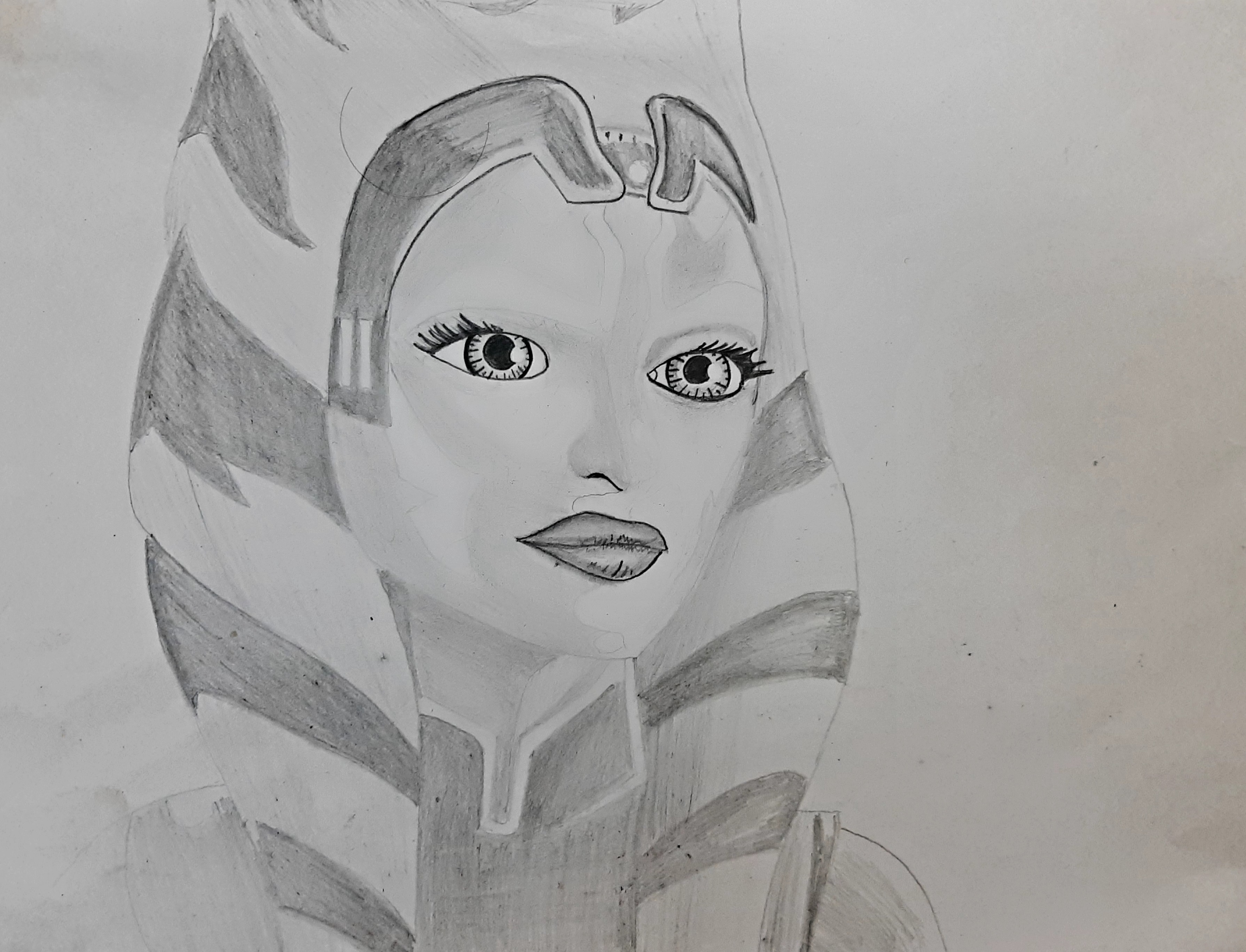 Tools:
pencil
cardboard
technical pen
1.0 Gel Pen
iPad
Procreate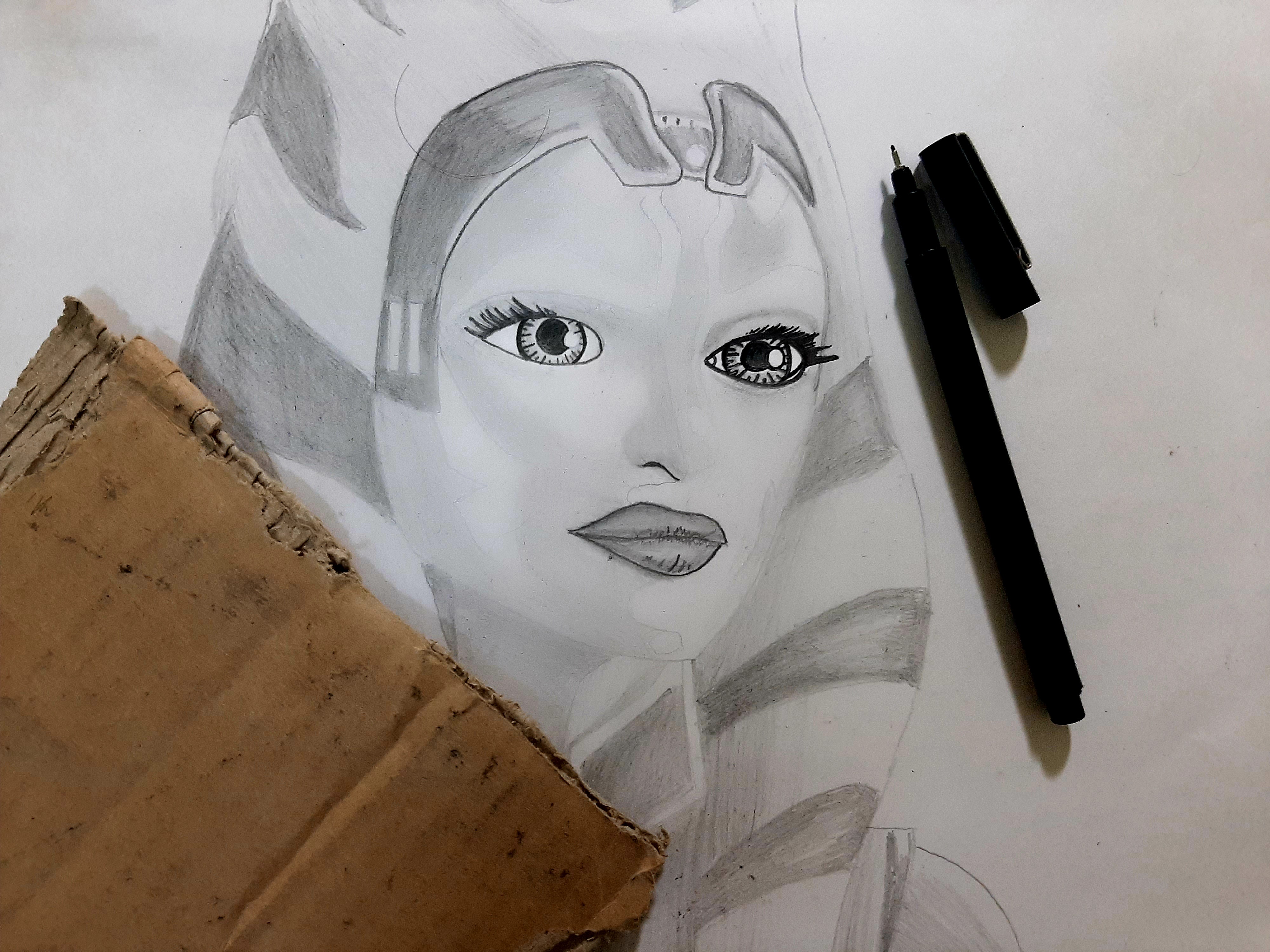 As a pencil drawing, this was just an abandonment. I liked drawing her eyes and lips, but couldn't be bothered about the rest of Ahsoka. That technical pen really brings her right eye out compared to the left which was drawn using full force on the pencil.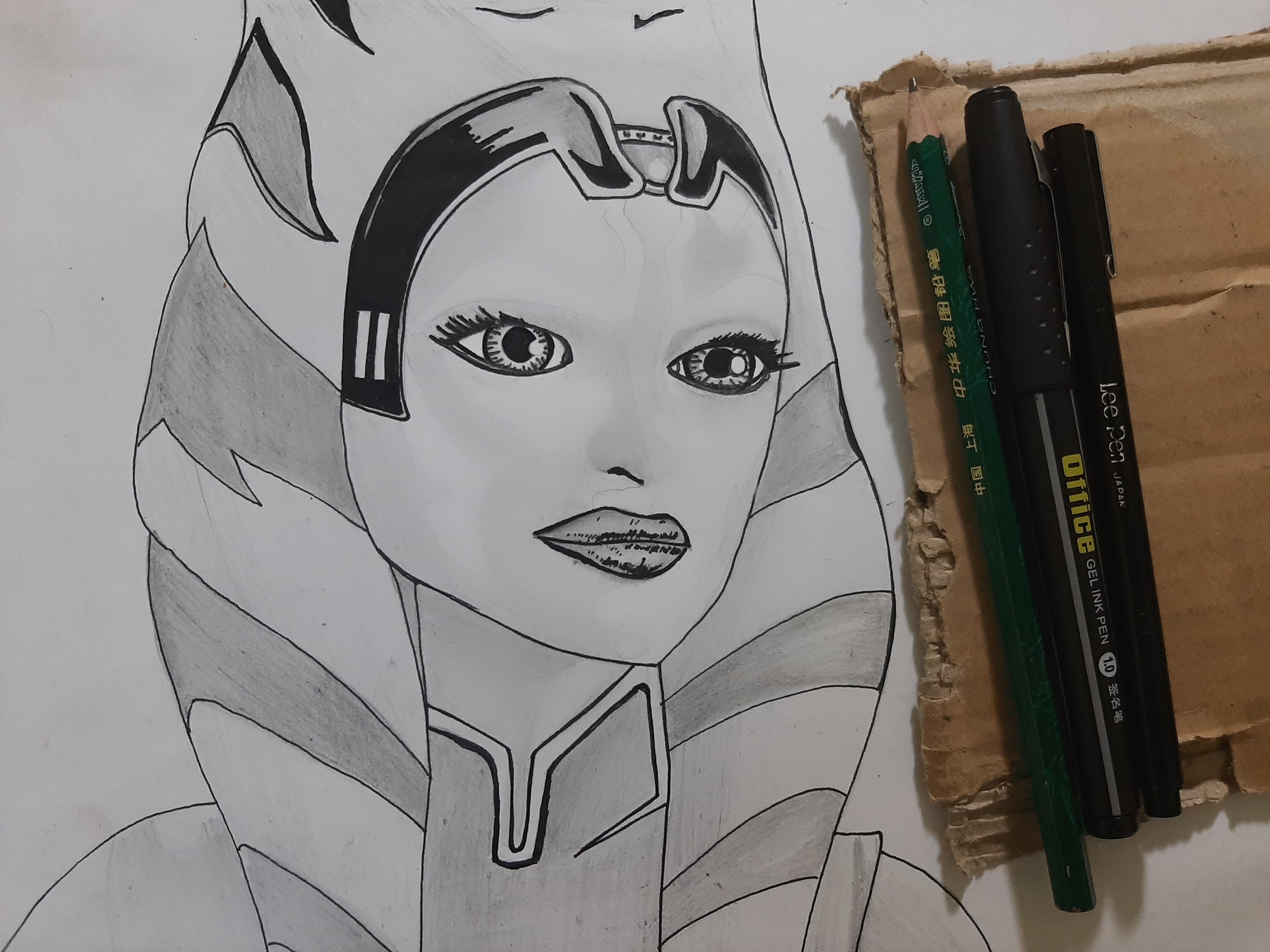 Ahsoka, I just draw, to say, I love you.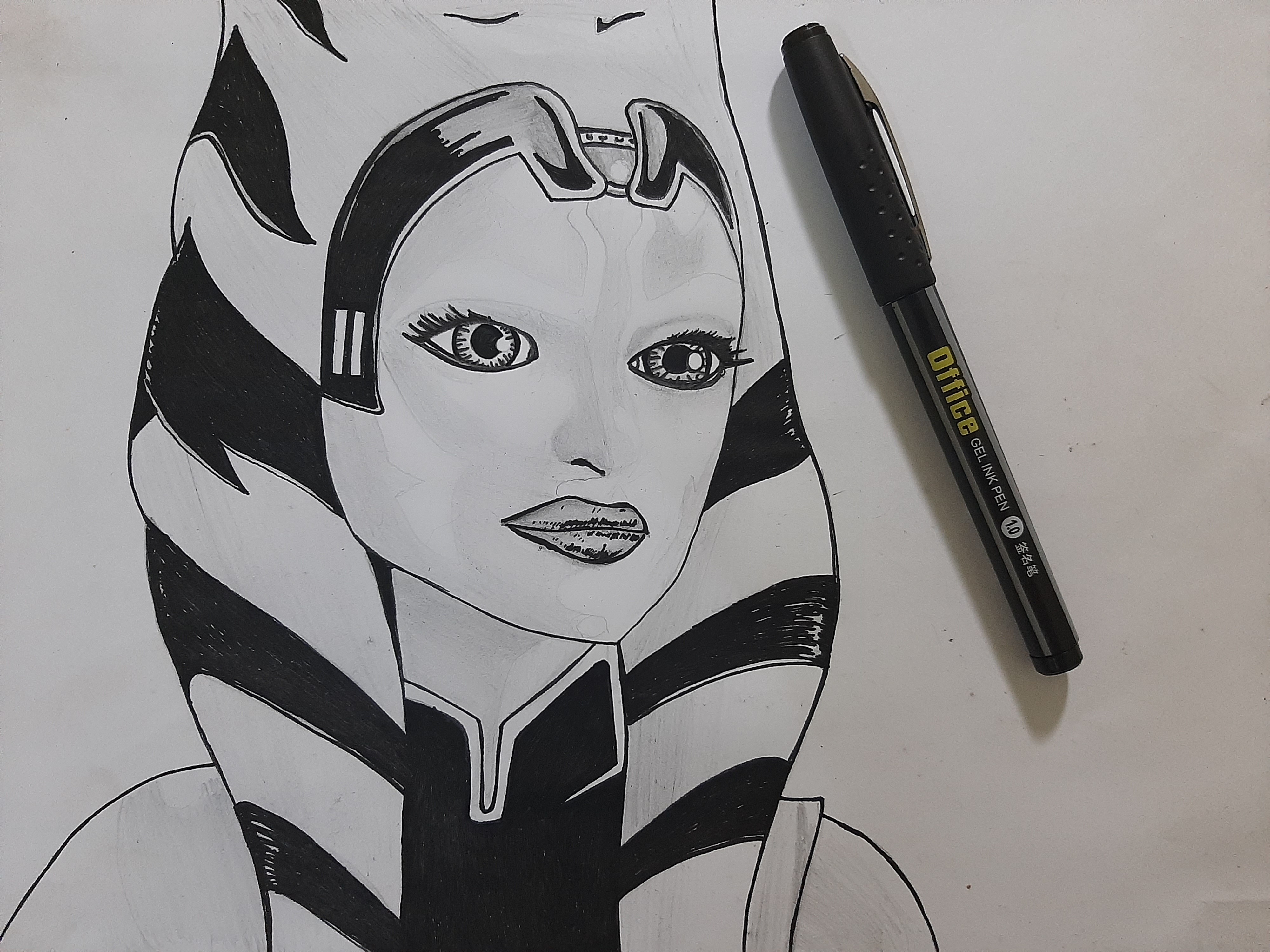 And I mean it from the bottom of The Force…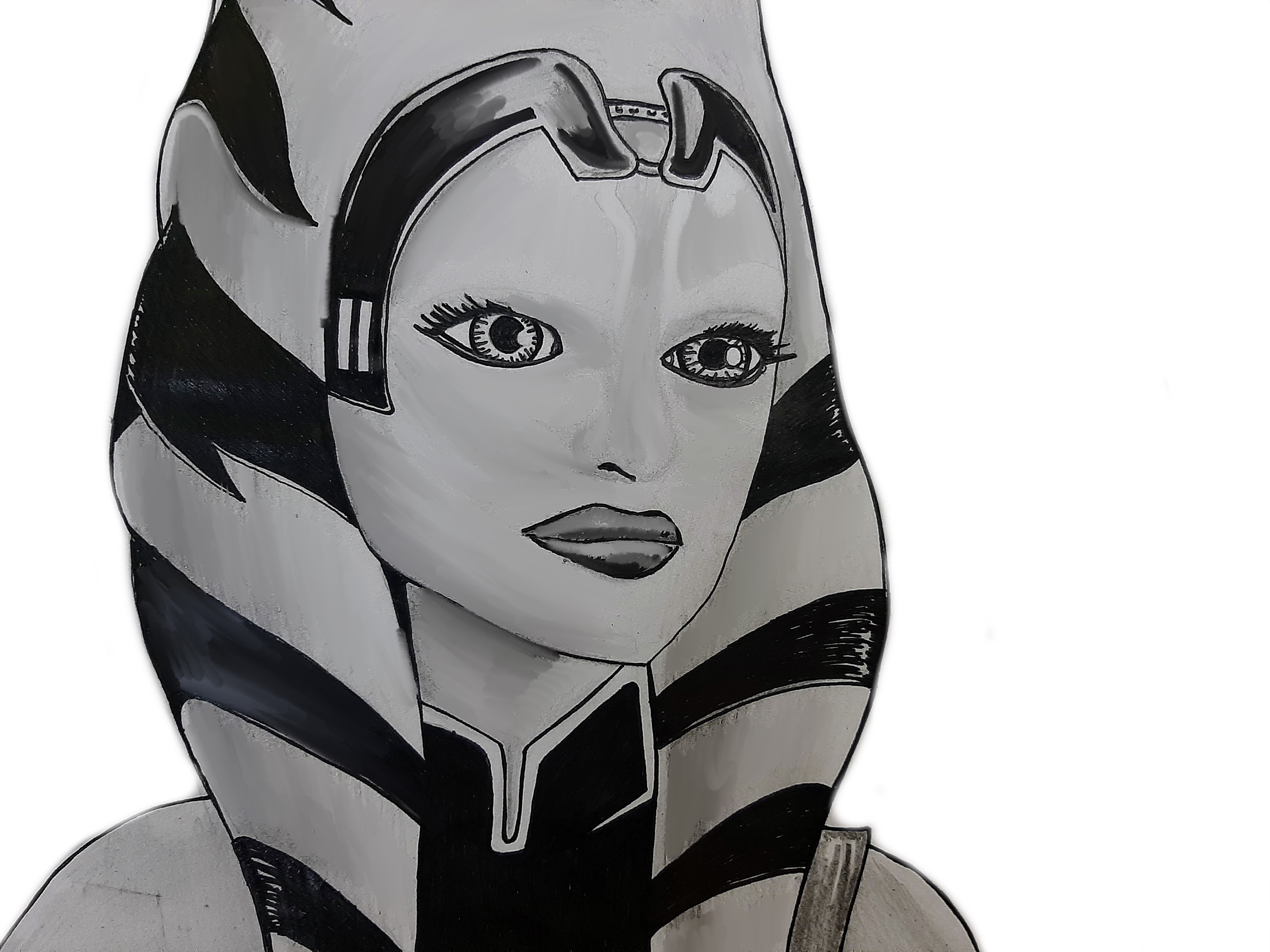 We are one with the Force and the Force is with us. I have spoken.