What if everything we learned about since we were kids was wrong? What if our hero was really the villian? How many mushrooms have you ever stomped on? Have you ever used fire to kill a dinosaur? Why would you murder a turtle? Maybe Mario is actually the bad guy…
Tools
A4 paper
pencil
eraser
ruler
cardboard
technical pen
iPad
Procreate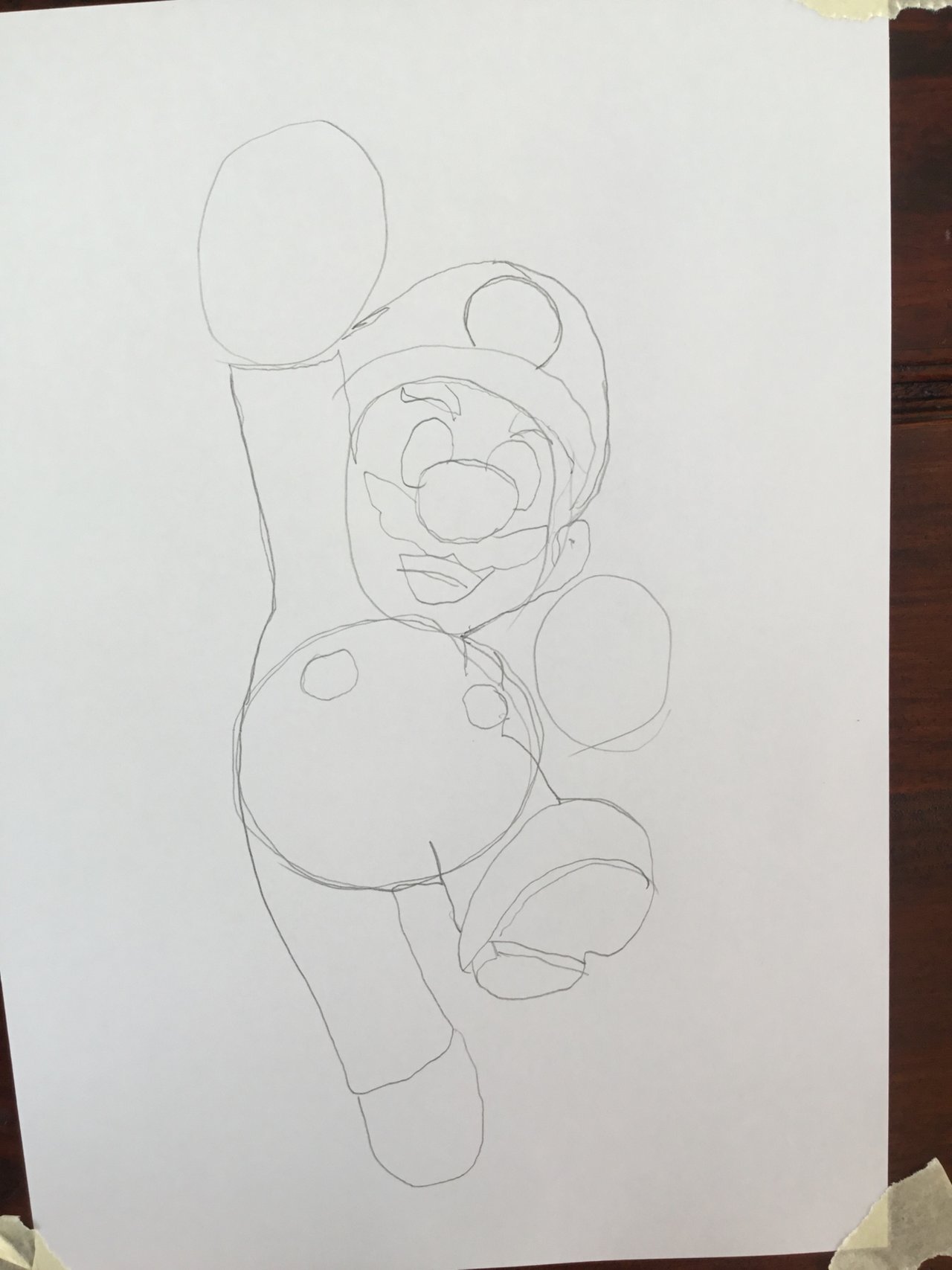 Mario is easy to draw. He's just a bunch of circles.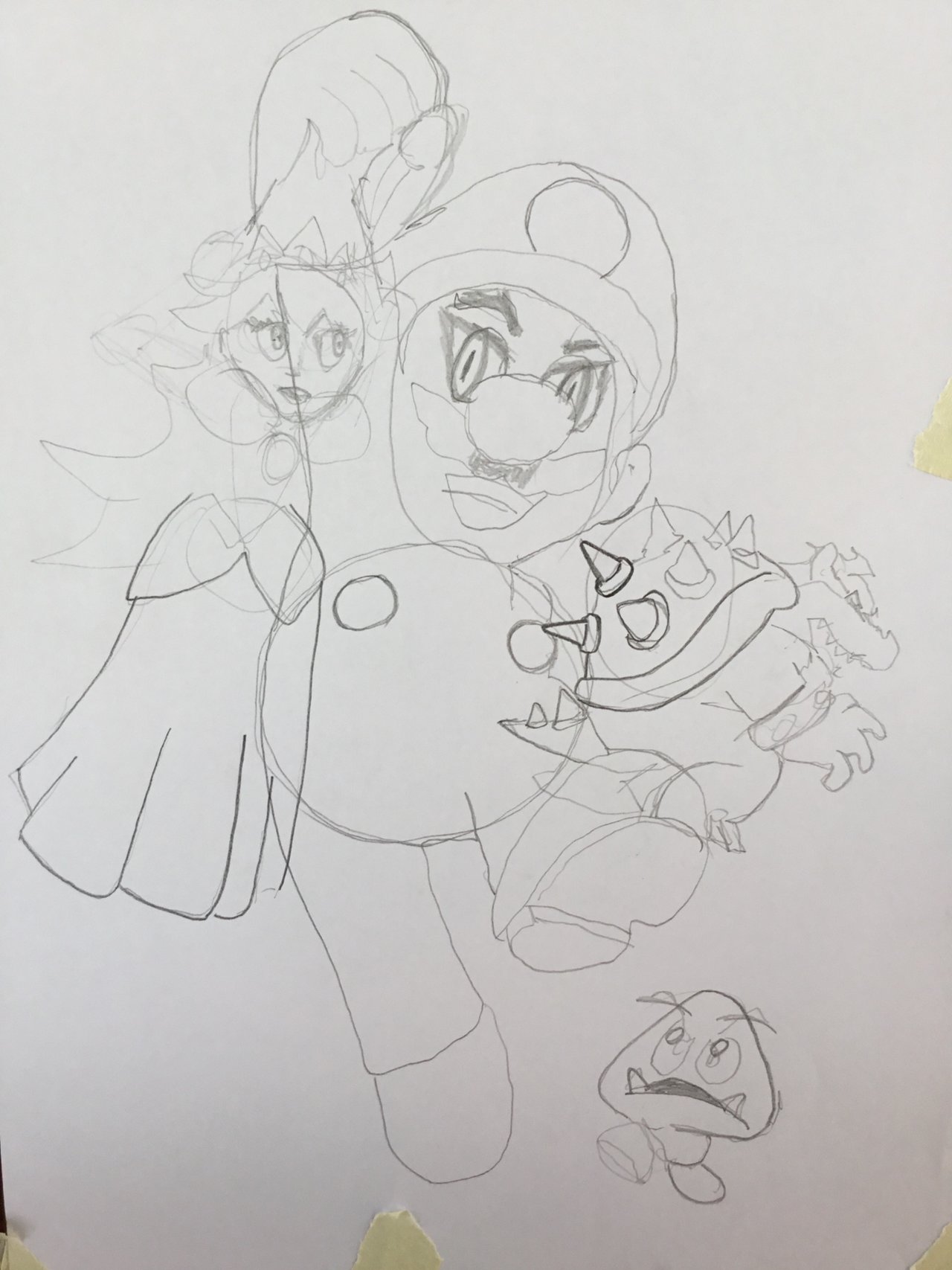 Now let's add his victims. He has stomped on countless mushrooms. He is obsessed with a princess half his age and he has tried to kill the last remaining dinosaur countless times.
Pencil is nice, but ink always gives drawings a more defined touch.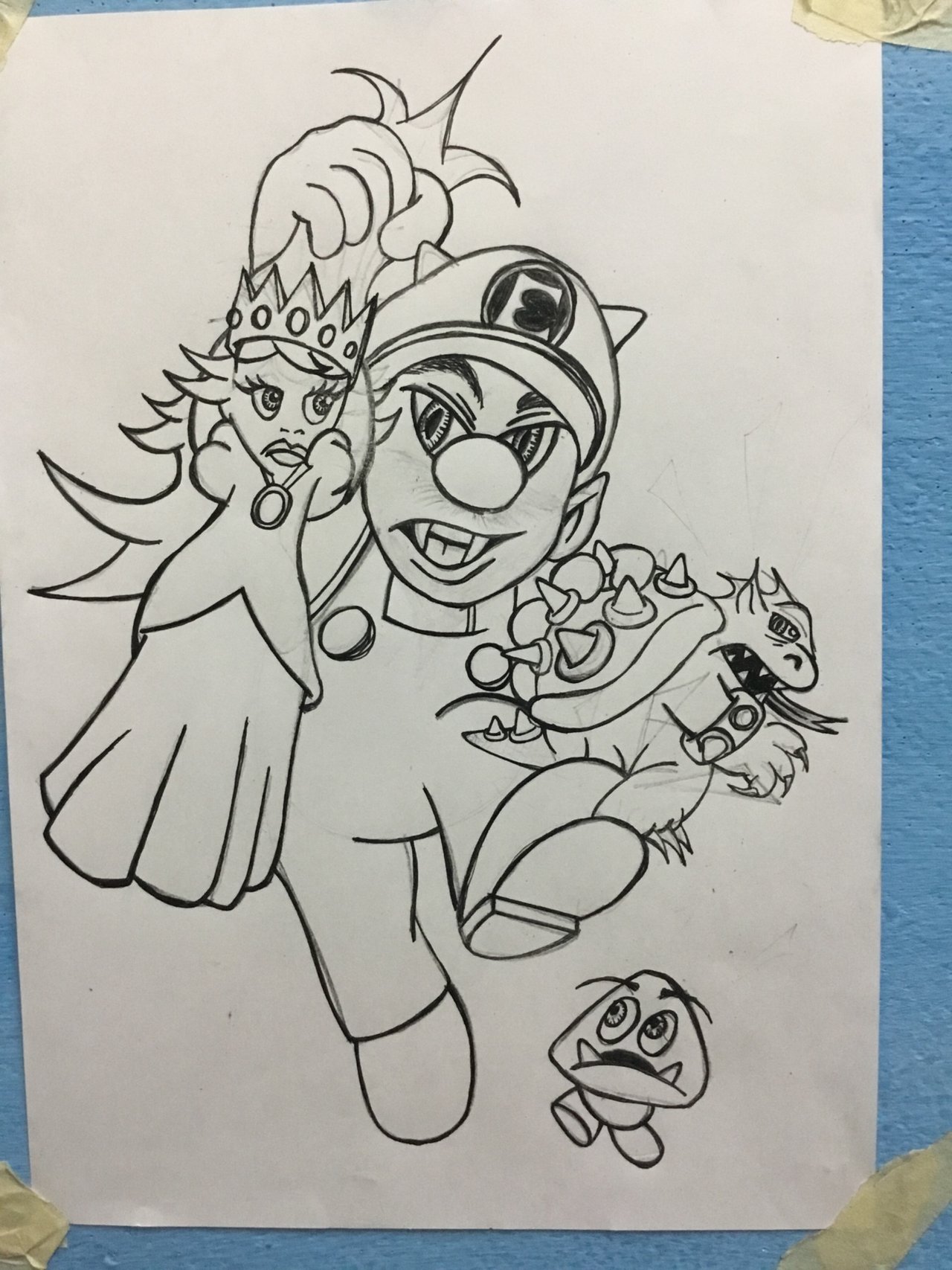 See?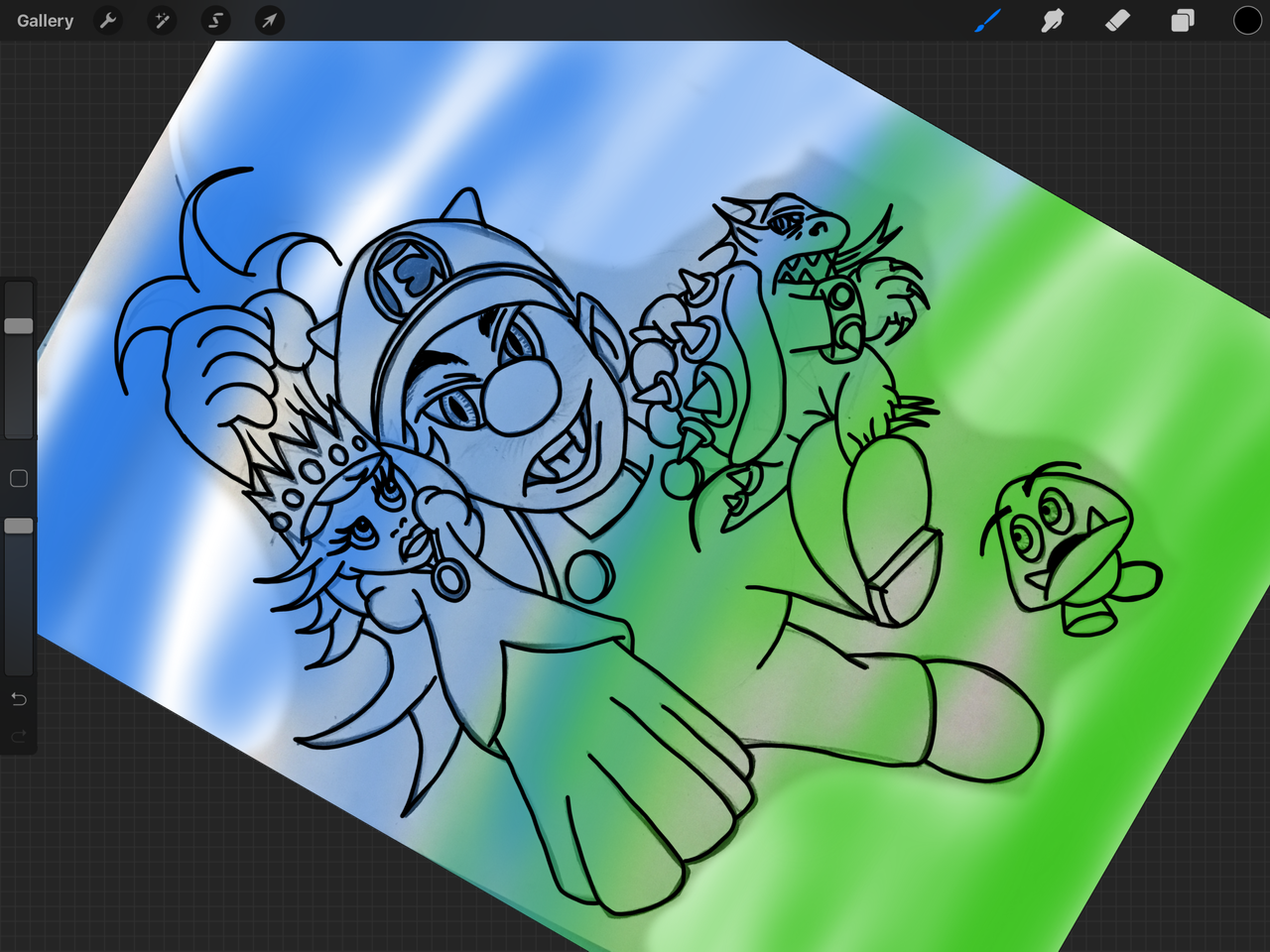 I'm still new to Procreate on the iPad, but it's a great tool. I may look like a noob doing the background over the ink then redwawing over it, but I enjoyed doing so. If HIVE actually has non-whale interaction and real feedback, I would like to get some tips on how to do this faster.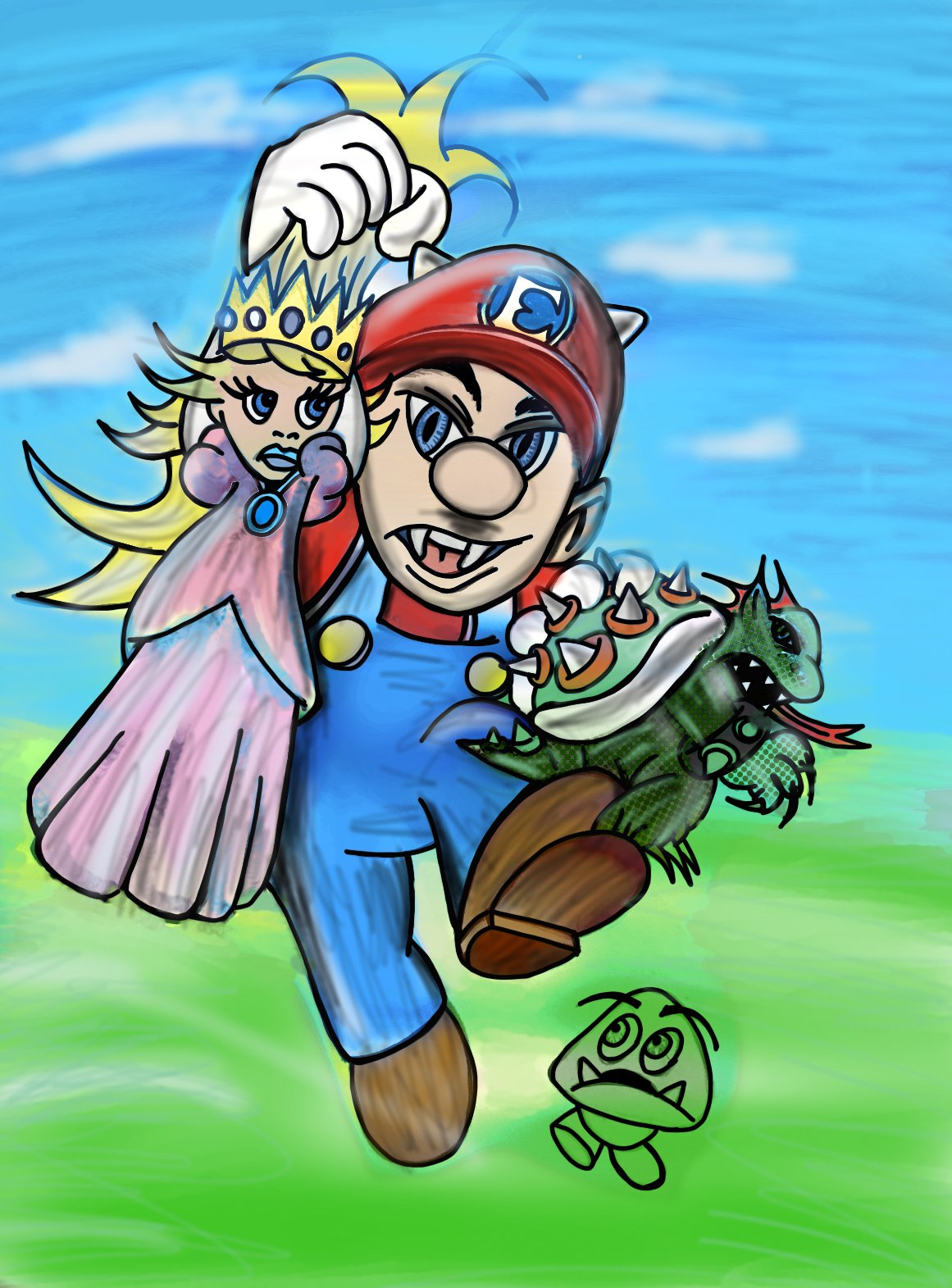 After using bucket fill, blur tool, airbrush, and the digital technical pen, this drawing started to look OK.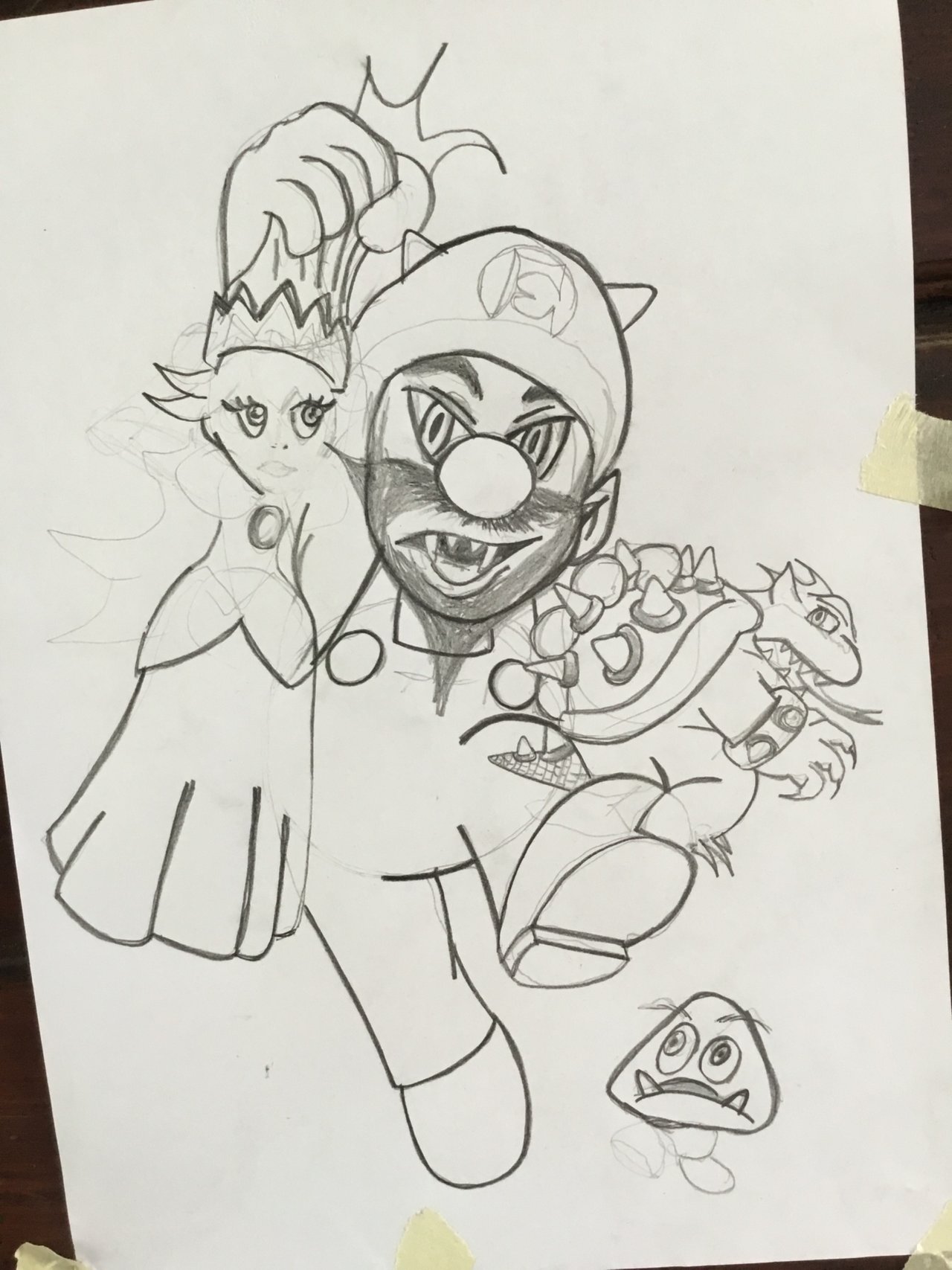 I'm actually a Nintendo fanboy for life, but would still like to encourage critical thinking. Have you ever had a hero that turned out the be the bad guy?