While the rest of the gaming world is all stoked about the new PlayStation and Xbox, I am stuck in Laos and in 1996 via the N64 emulator, Mupen64, on my Android phone. My last post made it to about 14 stars. I made it to 66 stars this time. Even though 66 is more than half way to 120, it doesn't feel that way due to the difficulty of the final stars.
The Controls +
I know there are good bluetooth controllers that would make this a whole lot easier, but I don't have one. I'm in Laos. It's not like I can drop by Wal-Mart or order it on Amazon and the local shops all say I need to ride down to the capital city, a twelve hour drive, to find one. It took over a year for my son's 2019 Christmas gift to arrive from Florida. I would still like to read any suggestions on controllers in the comments though.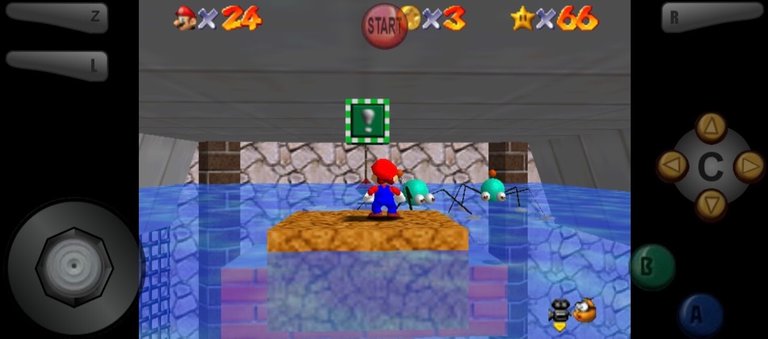 The only thing that is difficult to do with the Z button at the top left is long-jumping. It's still possible, but you'll mess up if the pressure's on or you haven't gotten used to it. My last phone couldn't process more than one touch on the left side at the same time, so I had to learn how to play without long-jumping at all. The D-pad is missing which isn't a big deal unless you're playing Starfox 64 which needs it for certain moves. For most N64 games, it isn't used at all or does the same thing as the analog stick.
Slow Motion –
One of the ways I dealt with the frustration of touchscreen controls not being as responsive to the real thing was by cheating. I would try to beat the penguin without cheating, but he's a really sticky AI. If you thrash down at full speed, he'll catch up and if you let him have a head-start, he'll slow way down for you to catch up. I found 40% game speed was best for beating slides.
Slide for 100 ⭐️
I wasn't looking to beat Mr. Penguin this time. I was on the quest to find 100 coins in the level. The star appeared near the end of the race. I couldn't long-jump to it so I went down again. When I came back down, the star wasn't there. I should've collected coins from the slide first then scavenged the left overs to 100 around the mountain. Now I have to do it all over again. The save game cheat can't help in this situation.
Random Path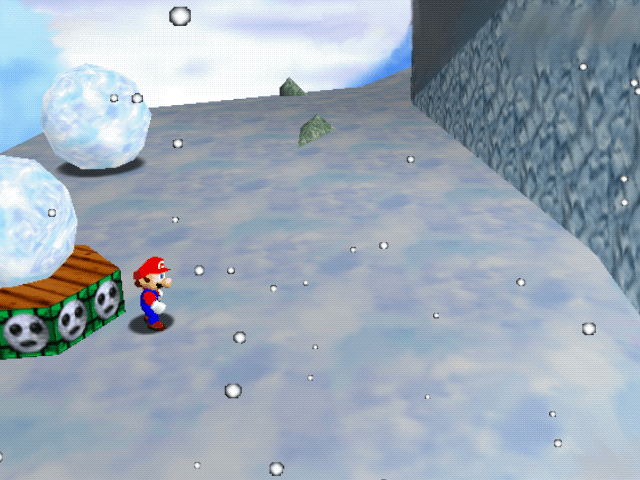 I'm sure world record speed runners have determined the most efficient path for clearing Super Mario 64, but I just went around and collected whichever star I felt like at the time. I was surprised that I had forgotten a few stars and that there were warp points that I'd never known about until now.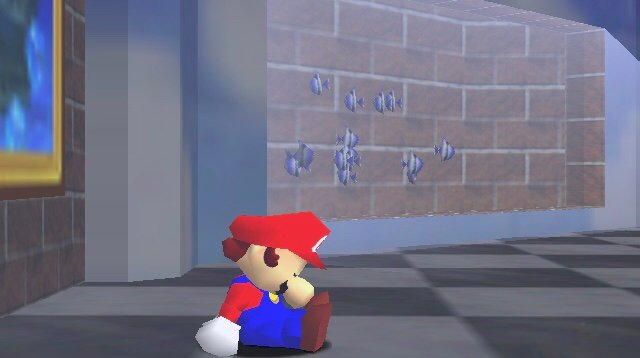 Thanks for reading about my painful journey to find all the stars. Do you think I'll make it all the way to 120 stars and see Yoshi or will there be a spot which is impossible to pass using touchscreen? I'm afraid any spots requiring multiple wall jumps will be my final roadblock, but it should still be possible to do with the touchscreen if time is slowed down. Has anyone else attempted this frustrating way of clearing Super Mario 64?