You may be thinking that a spider already has eight legs, so why Octopider? For one thing, the Octopider is much larger than a spider, closer to the size of an octopus. Its legs, although they can scurry like a spider, are actually the tentacles of an octopus. In fact, this monstrosity has nearly all the most terrifying features of both spiders and octopi. The Octopider can move easily in water or on land. Whenever threatened, the Octopider disappears into an inky, venomous cloud. They say the Octopider was a grotesque creation of the Gorlodon, a famed monstrous dark sorcerer of the deep water.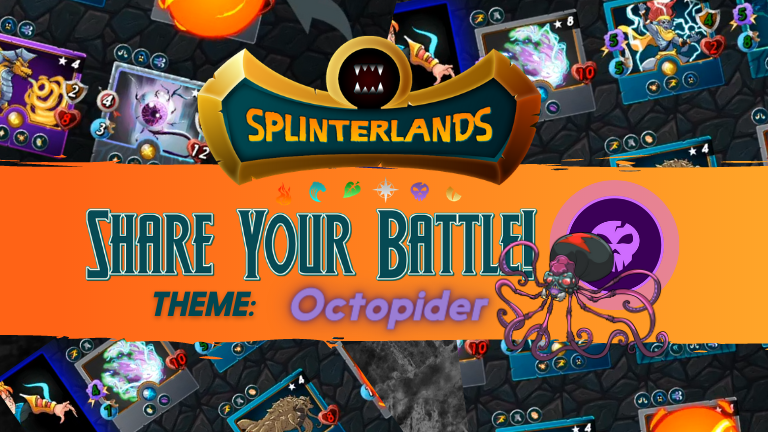 This week's challenge theme looks super scary. Imagine the horror as this monster sucks your face off while its tentacles squeeze you to death! Luckily, it's just an NFT. It has a ranged attack of 3 right from the get-go at level one. The demoralize ability kicks in at level three. This will reduce the melee attack of ALL your enemies which is very useful. At level seven it has the ability to blind making it more likely your enemy misses you when attacking. This is a cheap, but must-have card in my opinion.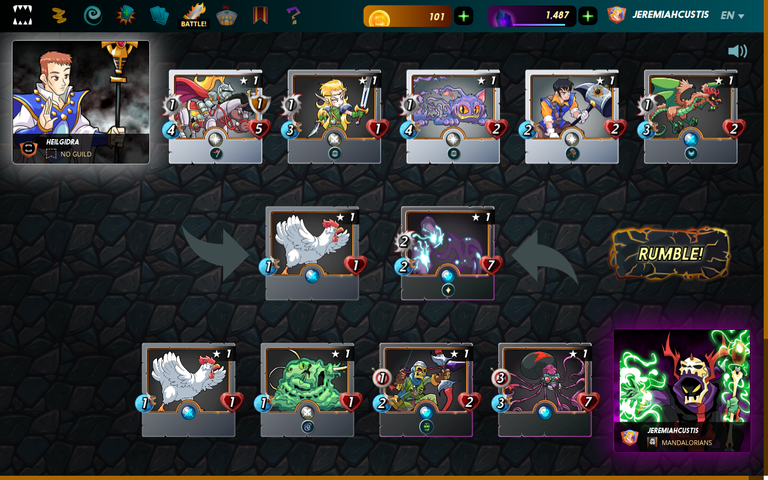 My first battle was a victory thanks to the Haunted Spirit's ability to self-heal. The OCTOPIDER wasn't exactly the MVNFT of the battle, (Is Most Valuable NFT a word? It is now 😉 so I battled again.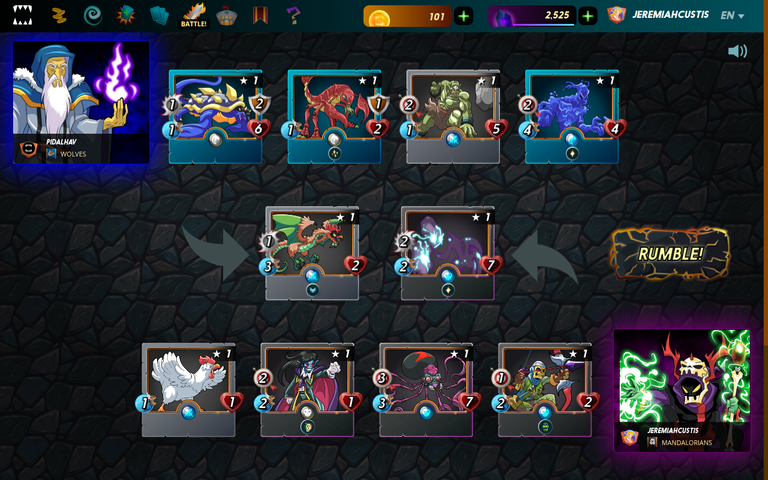 This was a good ranged -vs- ranged battle. The OCTOPIDER with its ranged attack of 3 was the heaviest hitter on the battlefield. Thanks for the victory OCTOPIDER, you scary-ass spider of an octopus NFT monster.
My battles:
https://steemmonsters.com?p=battle&id=4e9c32af978f08015b7c260dba0b02cce170aa85&ref=jeremiahcustis
https://steemmonsters.com?p=battle&id=27e7907844ba2fd9cc31a0e3d97776e8e2027e15&ref=jeremiahcustis
This week's challenge:
https://peakd.com/splinterlands/@splinterlands/share-your-battle-weekly-challenge-octopider