Scholars of Khymeria have studied the shapeshifting, mystical beasts known as Ha'on extensively since their appearance ten years ago. At an early age, each Ha'on chooses a single power form, into which they can transform. Their time is then divided into their original humanoid form and the power form, which takes a considerable amount of energy to maintain for long periods of time. The Human forms of Ha'on are recognizable by their frightening single-colored eyes, a trait with which they are endowed when they realize their full shapeshifting potential. The Dark Ha'on is one of the strongest Ha'on, taking the power form of a large flying cat.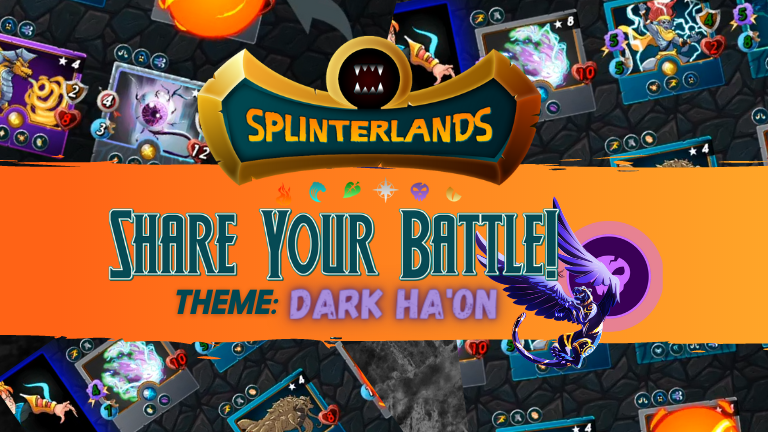 I remember when this NFT Death Legendary card was less than a dollar. I even had one maxed out. I didn't have the cash to buy it today so I rented it for a few cents. Don't feel bad if you sold all of your cards or are just getting started. There will soon be a new batch of cards that will give us all another chance.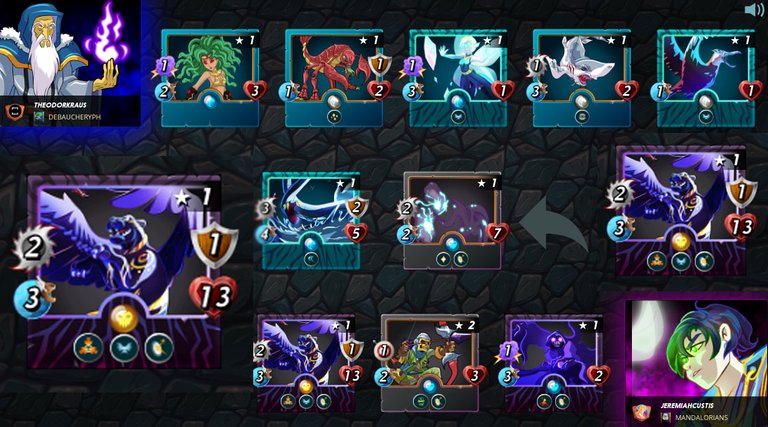 I photoshopped and duplicated a copy of Dark Ha'on and enlarged it for dramatic effect. My enemy had a good strategy. They put out a strong tank, healer, sneak attacker, and some magic cards.
I used a summoner which gives all of my cards the ability to reflect magic back. Dark Ha'on absorbed most of the attacks while my two scary-looking archer and sniper ghosts helped my lead card wipe out the enemy.
Thank you Splinterlands for creating such a great game. The light years of advancement over the years have been truly impressive and I know there is a lot more where that came from.
If you are interested in getting started with NFTs, then I couldn't imagine a better place to start than Splinterlands. Get in the game!
Check out my battle:
https://steemmonsters.com?p=battle&id=sl_64b15bb9c1f67a234629e62aab92361c&ref=jeremiahcustis
Participate in this week's challenge:
https://peakd.com/splinterlands/@splinterlands/share-your-battle-weekly-challenge-dark-haon