The second form of a Dark Eternal is determined by the state of the soul. Some of the more twisted souls take insect form, and the Haunted Spider is the favorite. The projectile venom and massive, armored thorax make the Haunted Spider a formidable (and intimidating) enemy in any battle.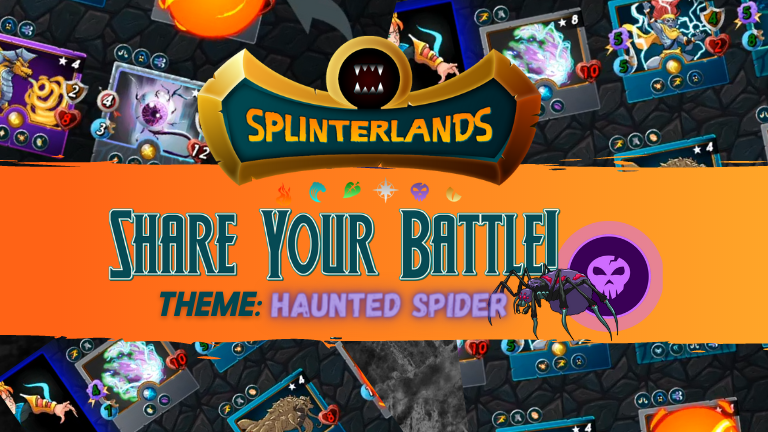 This week's Share Your Battle Challenge theme is the Haunted Spider. This seems like an appropriate choice since Halloween is just 17 days away. This may not seem like a powerful card, but once you level it up, it can shoot poison at your enemies.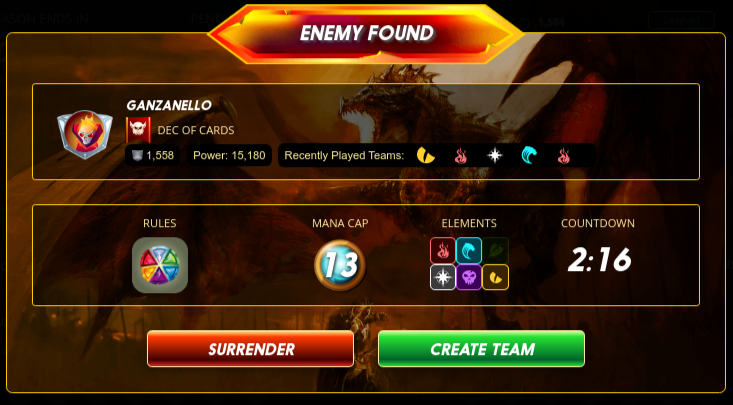 It's always hard for me to win when there is a low mana cap. For this battle, it was just 13.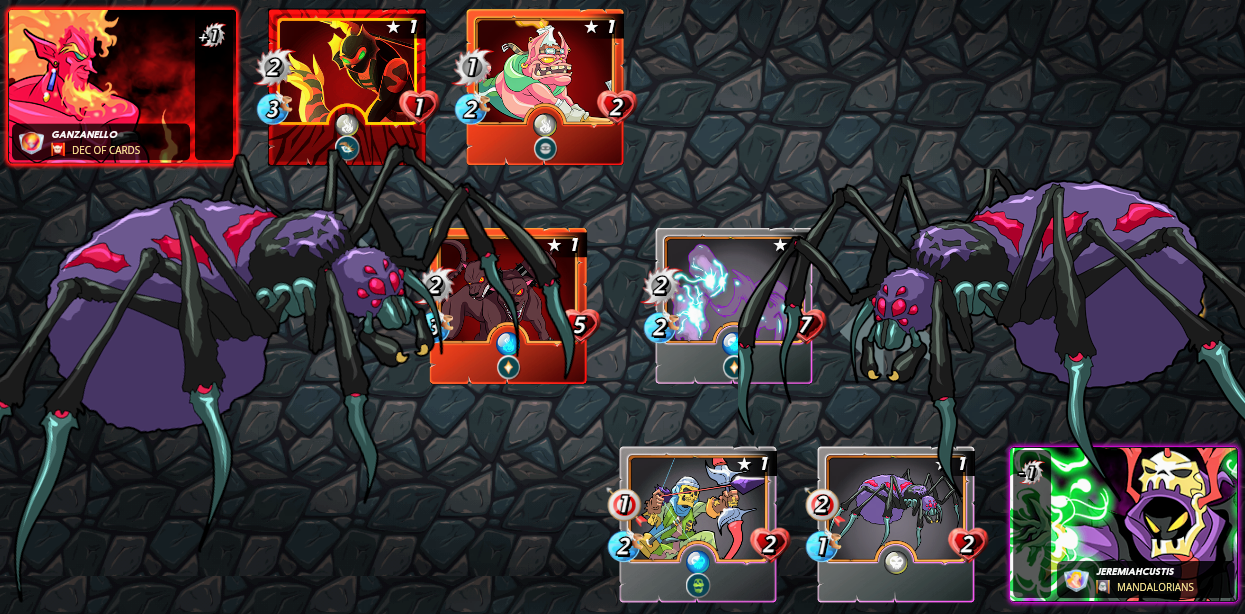 My enemy chose their cards wisely, but I got lucky. They took out my Haunted Spider, but it gave my Undead Archer the opportunity to get in a lucky shot on their Cerberus taking away the three-headed mutt's healing ability which then let my Haunted Spirit smash all three of their fire cards. Thank you for reading and have a great Halloween!
Check out my battle:
https://steemmonsters.com?p=battle&id=sl_c87916b95f47917cf2f67bf3e5b0a416&ref=jeremiahcustis
Participate in this week's challenge:
https://peakd.com/splinterlands/@splinterlands/share-your-battle-weekly-challenge-haunted-spider