This horrible pandemic bullshit is finally coming to an end. Can you feel it? For the already mega-rich billionaires and tech companies, it was a dream come true. I'm not one of them, but I must admit, I enjoyed the whole staying at home playing Splinterlands and watching Jocko Podcast all-day thing. Maybe I'm a bit agoraphobic. I enjoy being an introvert, but I miss my extrovert life too. I doubt few people in the whole world were as lucky as me during Covid because I've been stuck in the wonderful town of Luang Prabang, Laos. Winter has come and it was a beautiful day so my girlfriend Wan and I ditched her motorcycle and went for a good old-fashioned walk around town today. I really like this old red car, but have never seen anything like it before. Do you know what kind of car it is?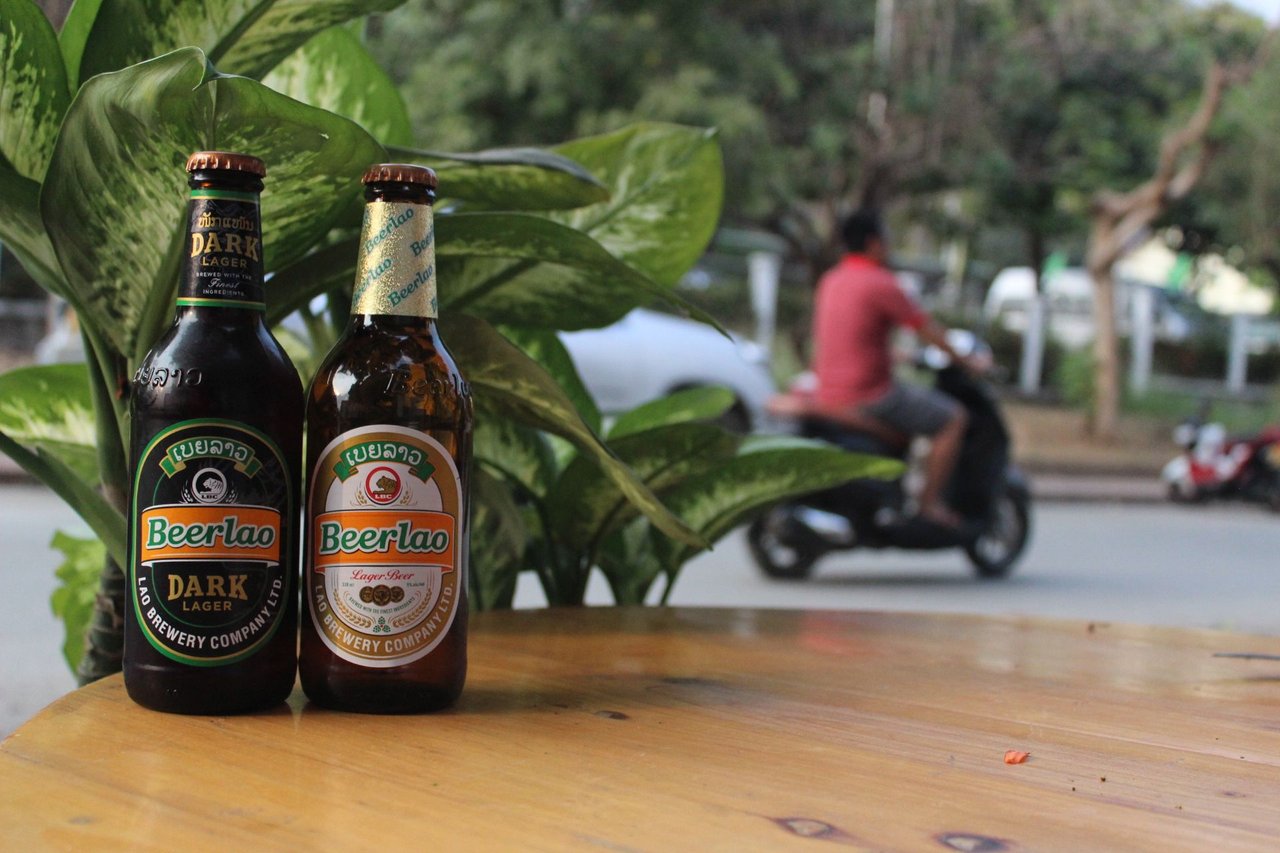 I started our walk with a dark Beer Lao while Wan went for the original Beer Lao. Laos has some of the best things in the world in my opinion. I find the women to be the kindest and most beautiful and I've been to America, Mexico, Canada, Korea, Japan, Thailand, Vietnam, South Africa, Burma, and Cambodia. The food is definitely my favorite and the weather is great all year except for the few months it rains all day. The beer is also my favorite in the world and it only costs $1 for a big bottle.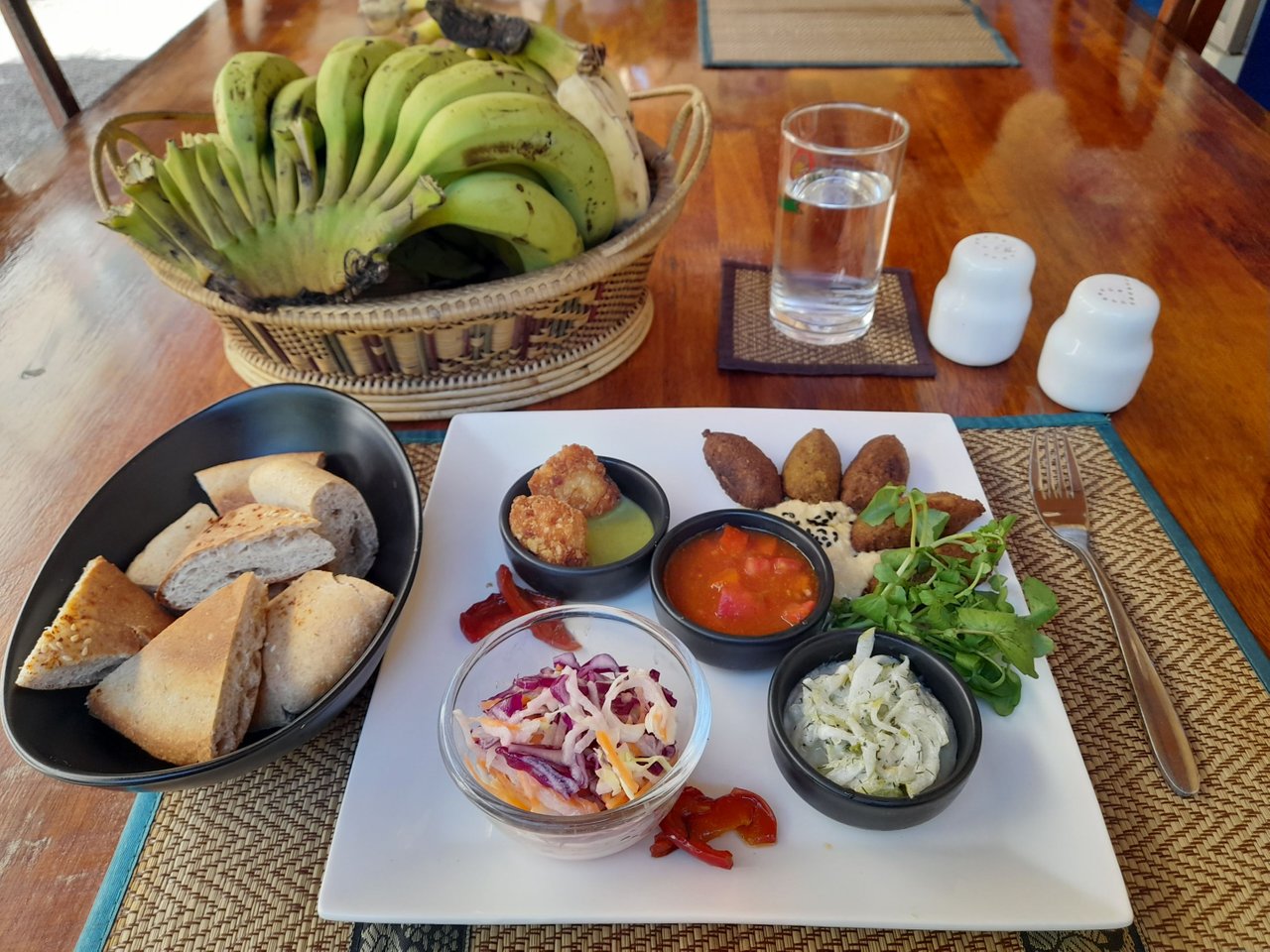 A nice breakfast at my friend's guest house and restaurant ain't a bad way to start the day. I really feel bad for all the restaurants around the world. They provide such a great service for us all but have all been hit so hard by this pandemic. When are we going to have a global crisis that ruins all the lawyers', bankers', and politicians' lives?
Xiengtong Temple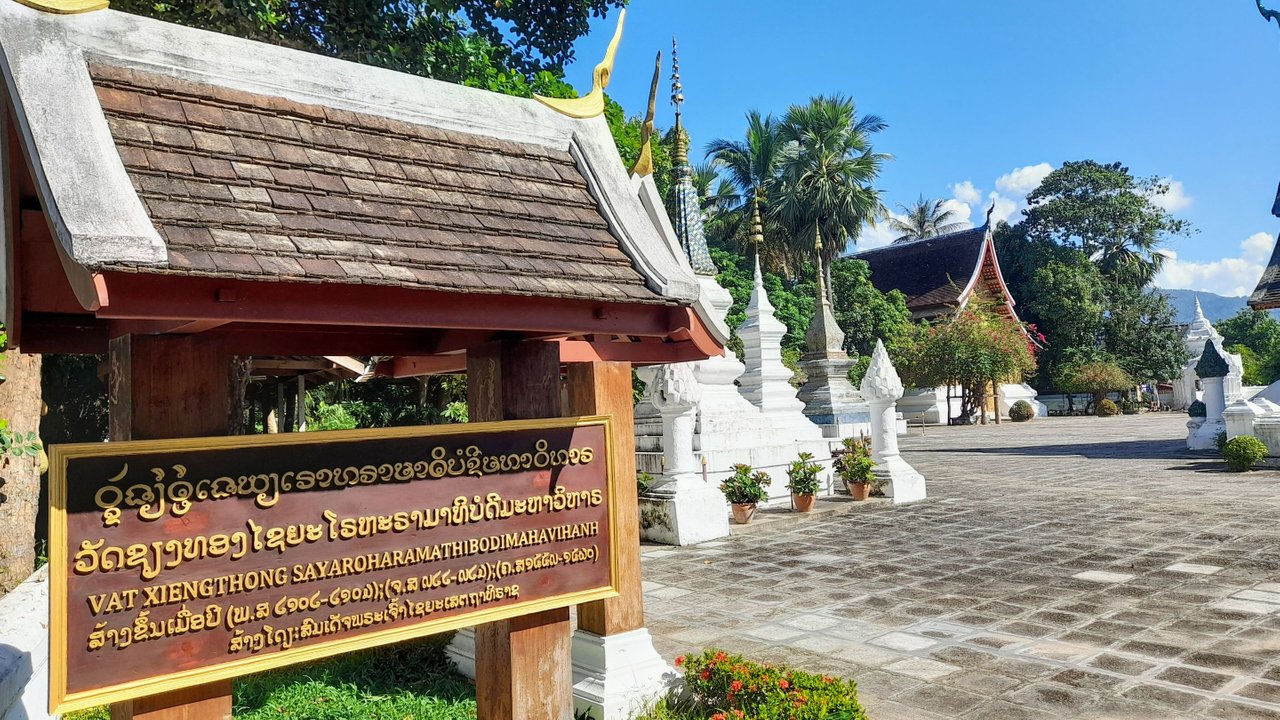 Usually, you have to pay the monks to enter here, but now that things have shut down into ghost-town-land, it's been free every time. It's interesting visiting spots that have been places of worship since before your own country was a nation. Ancient kings were crowned and married here in the past. I imagine there are many spirits roaming around this holy and ancient place.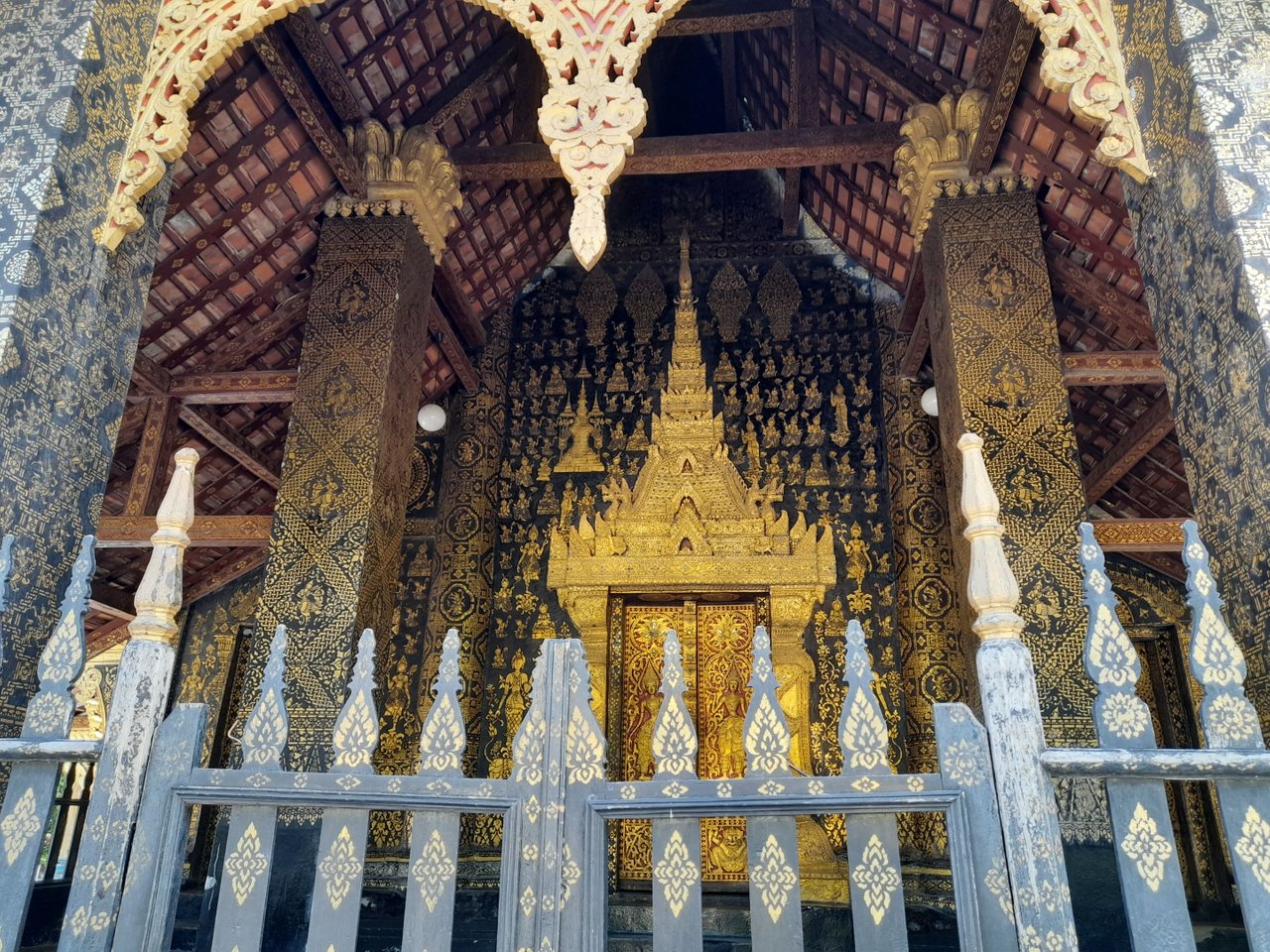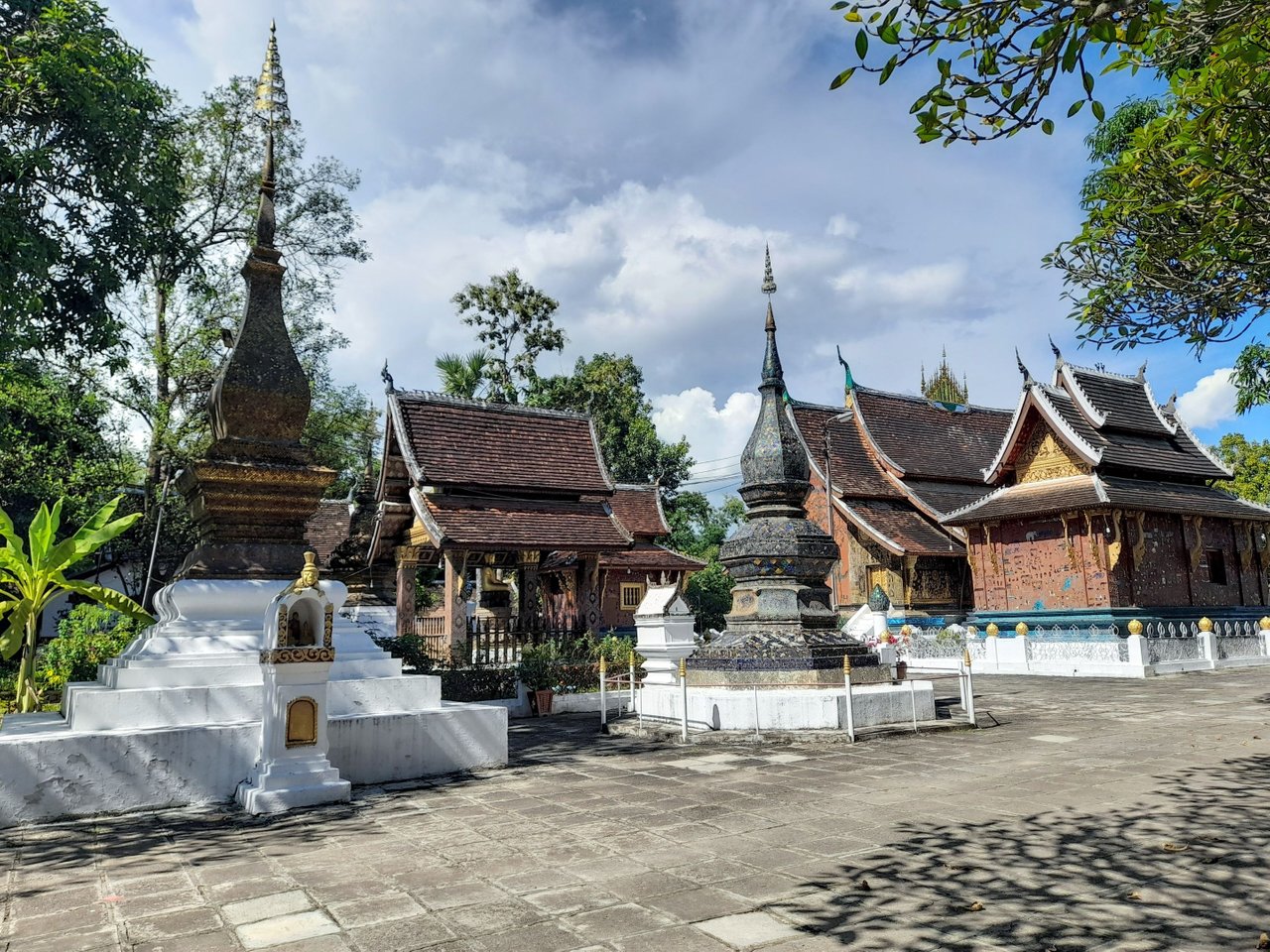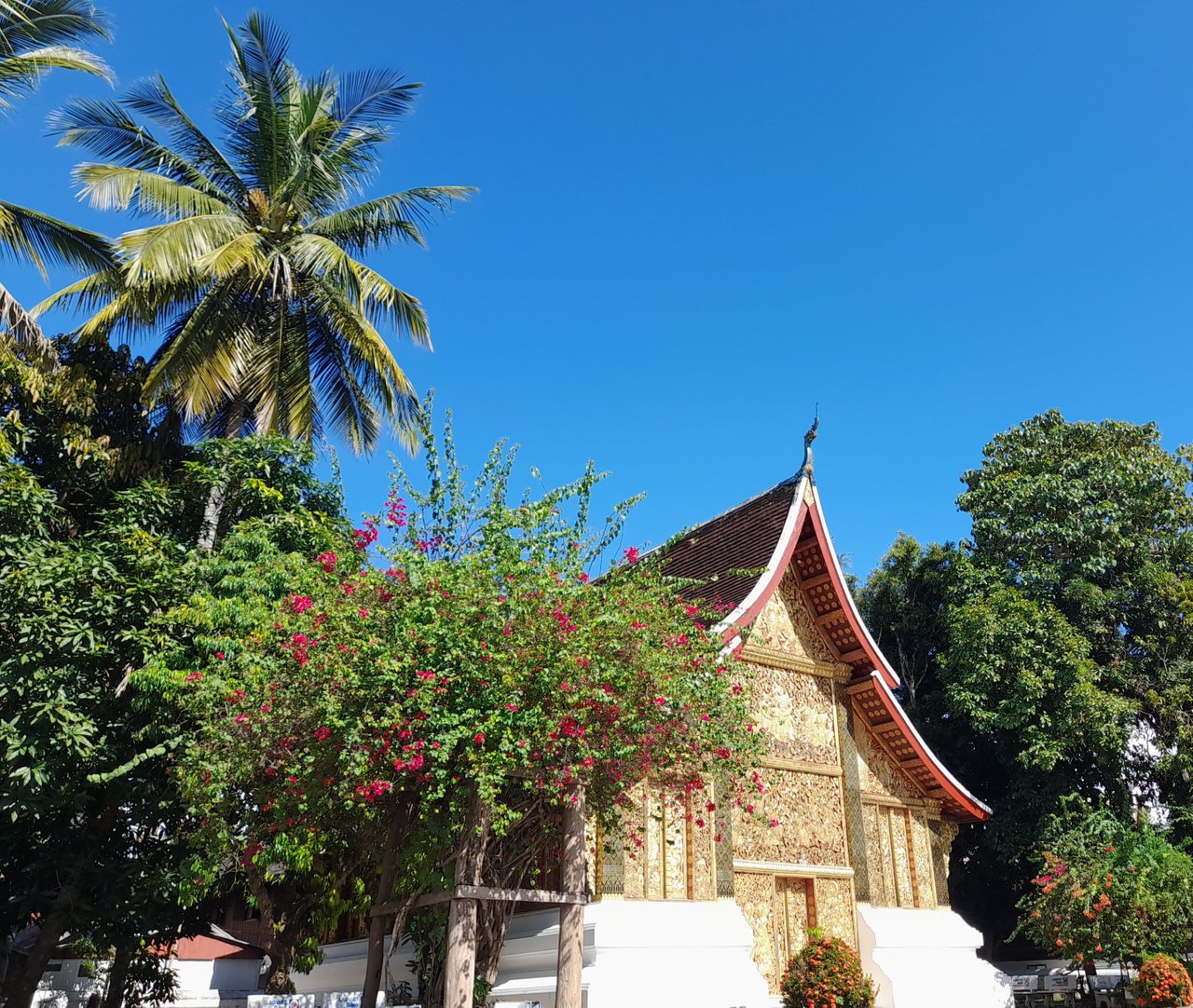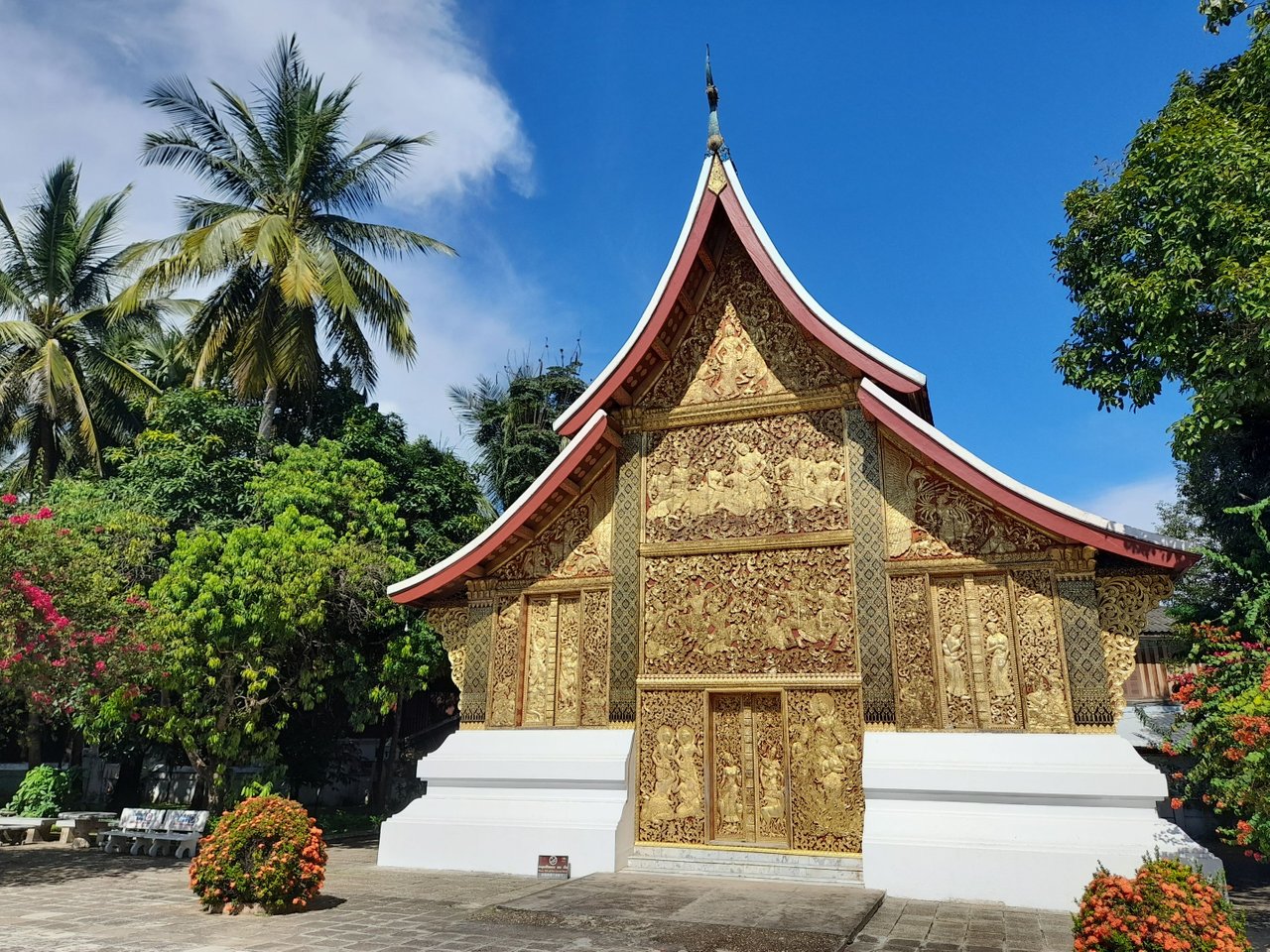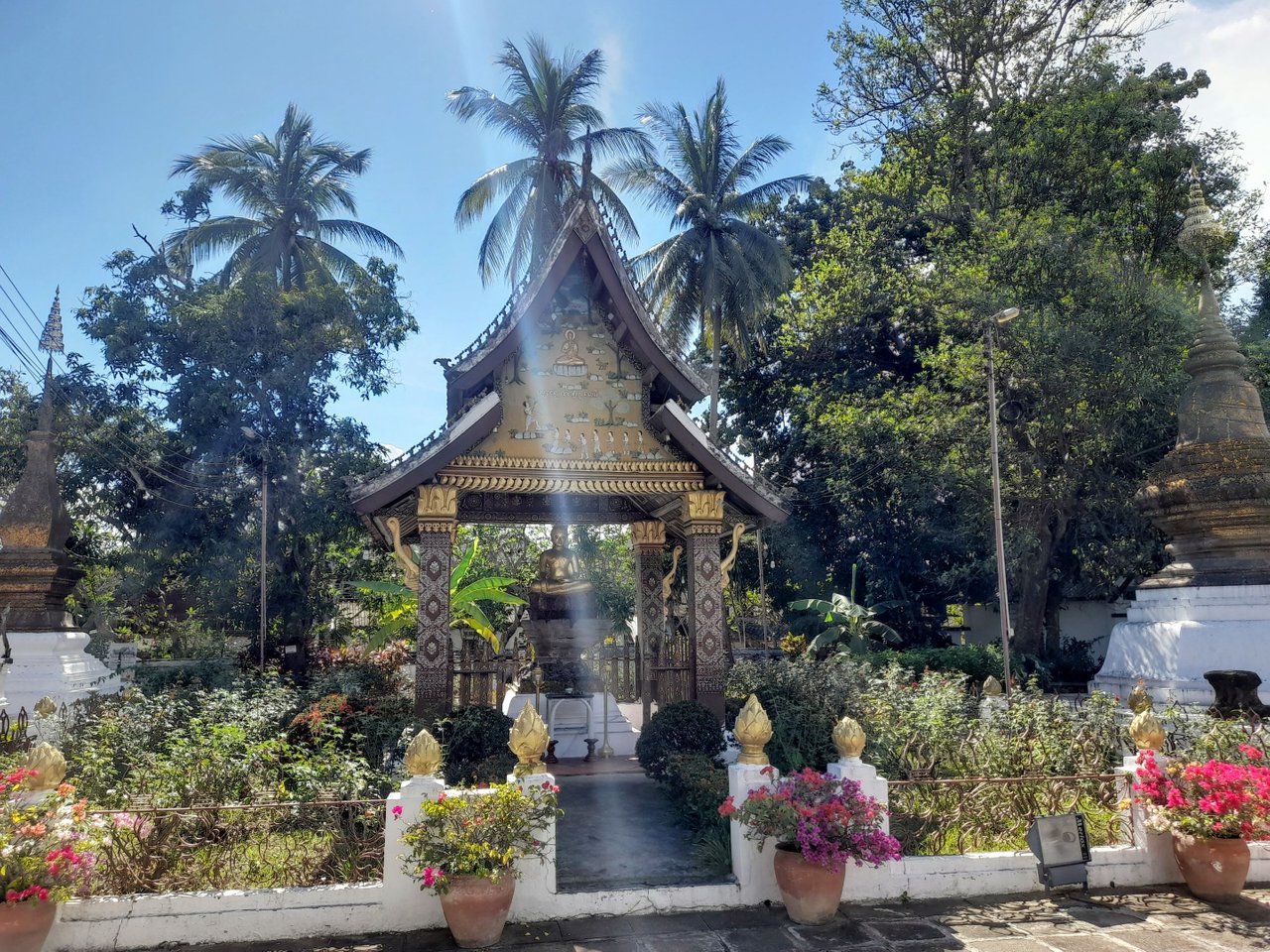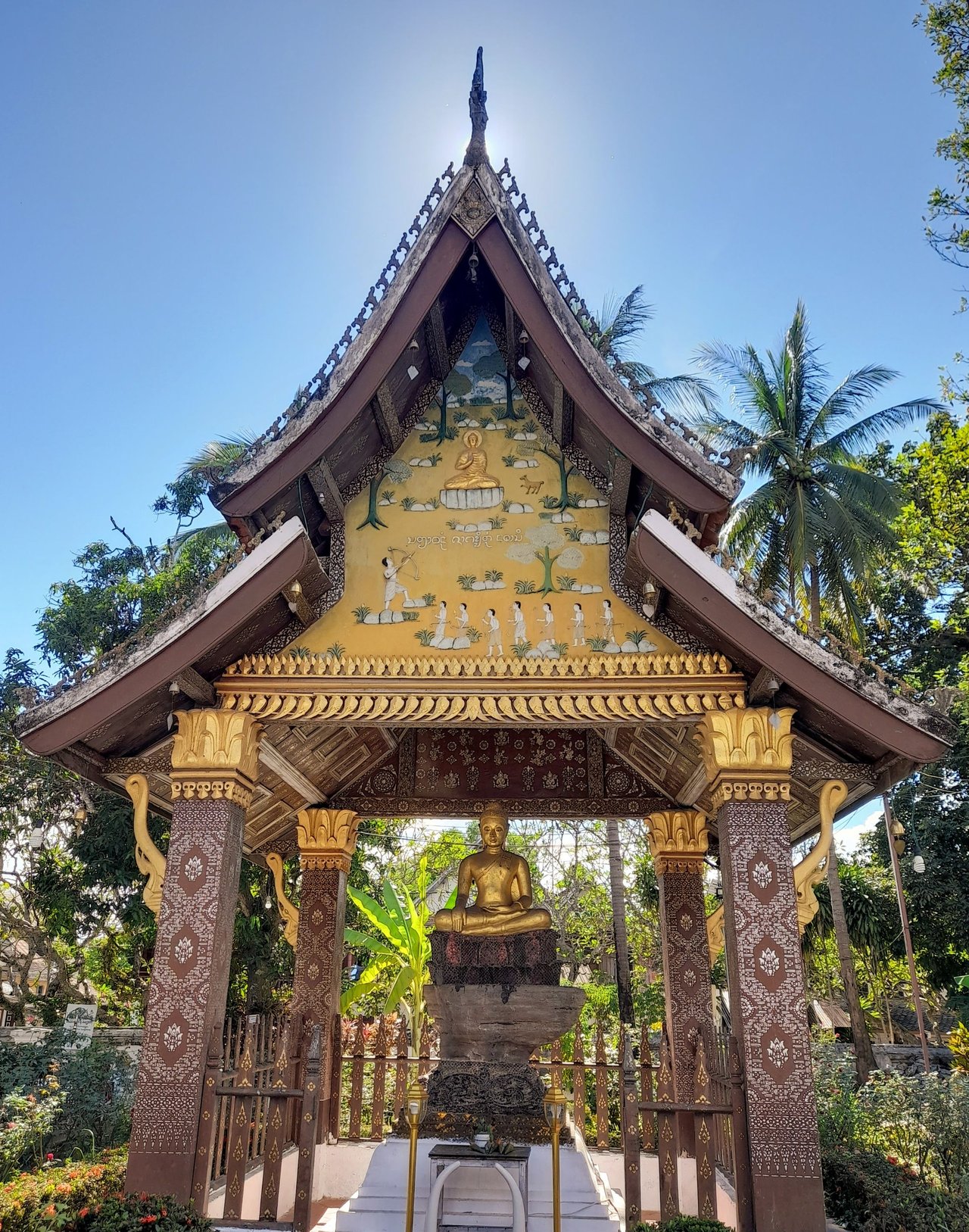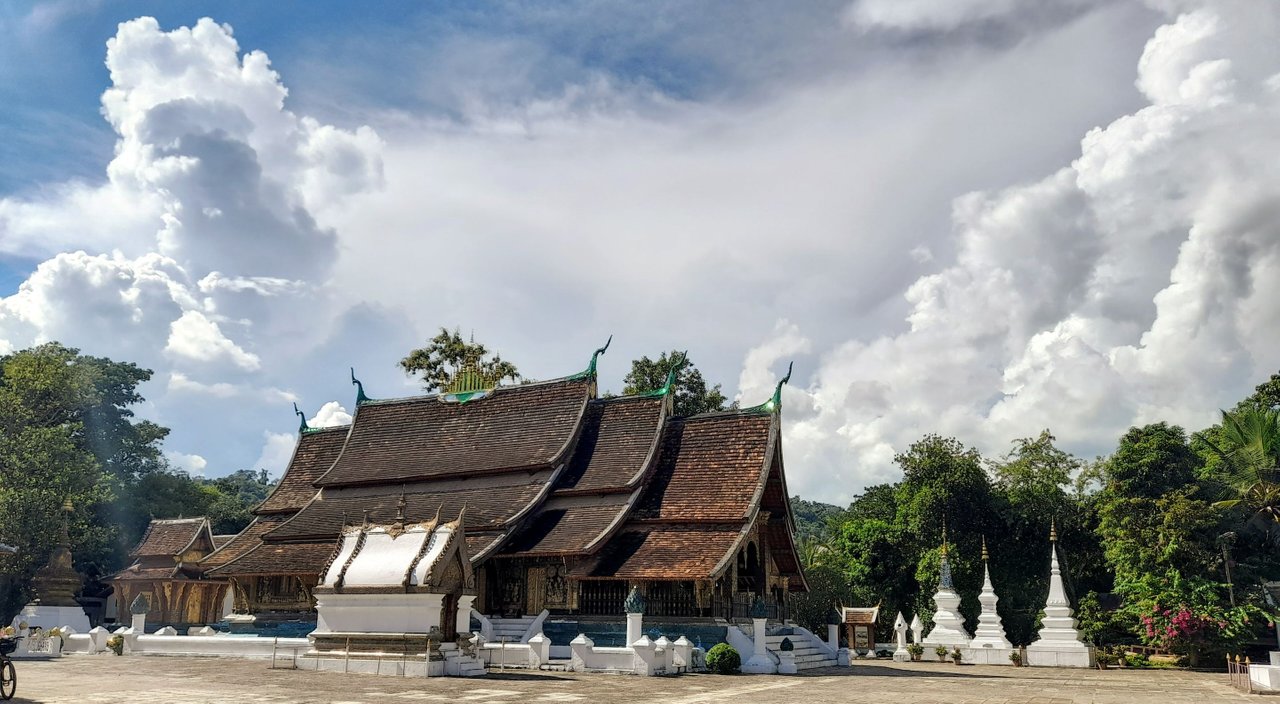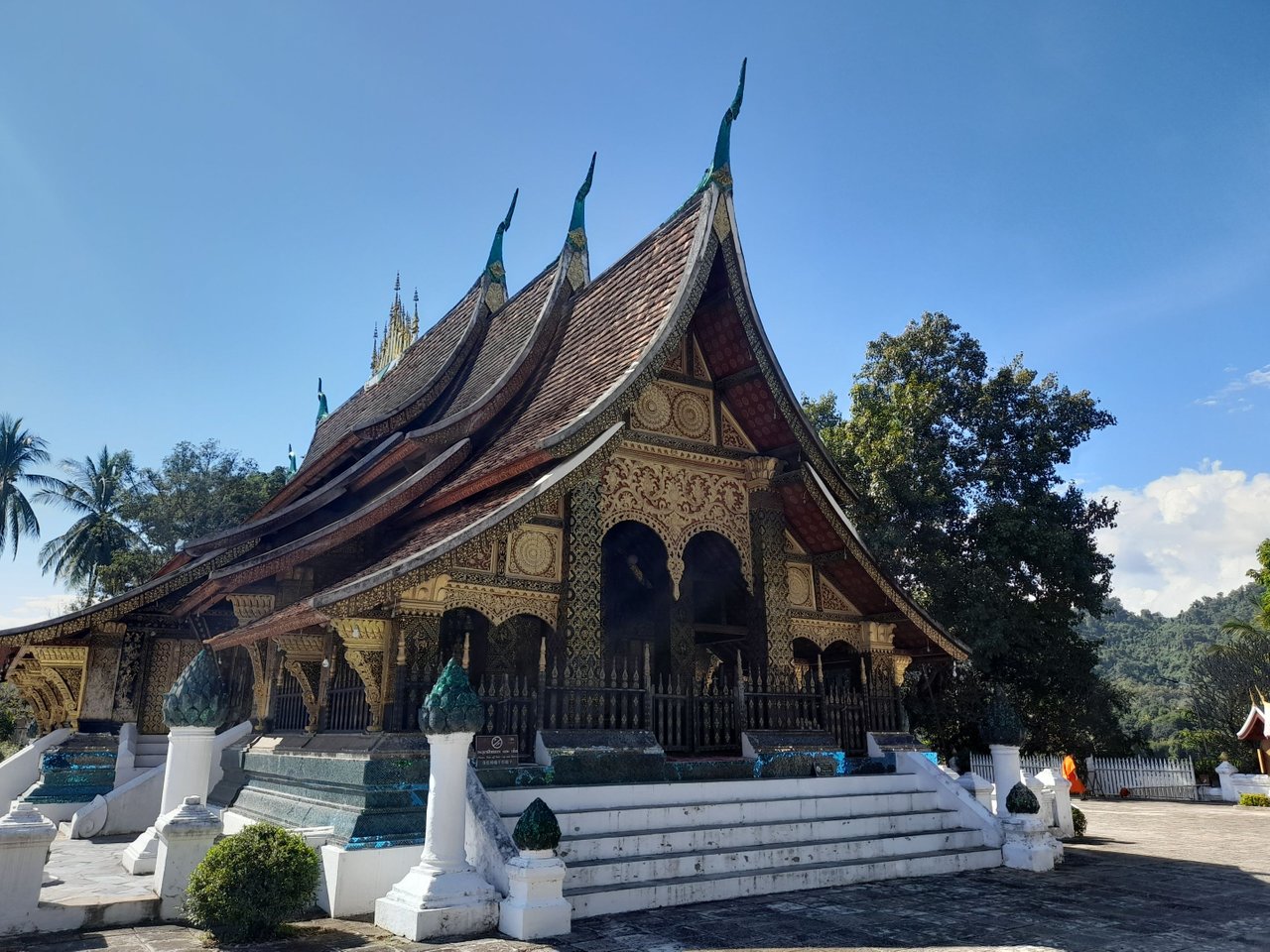 We came here to pray for my dying dog Spot.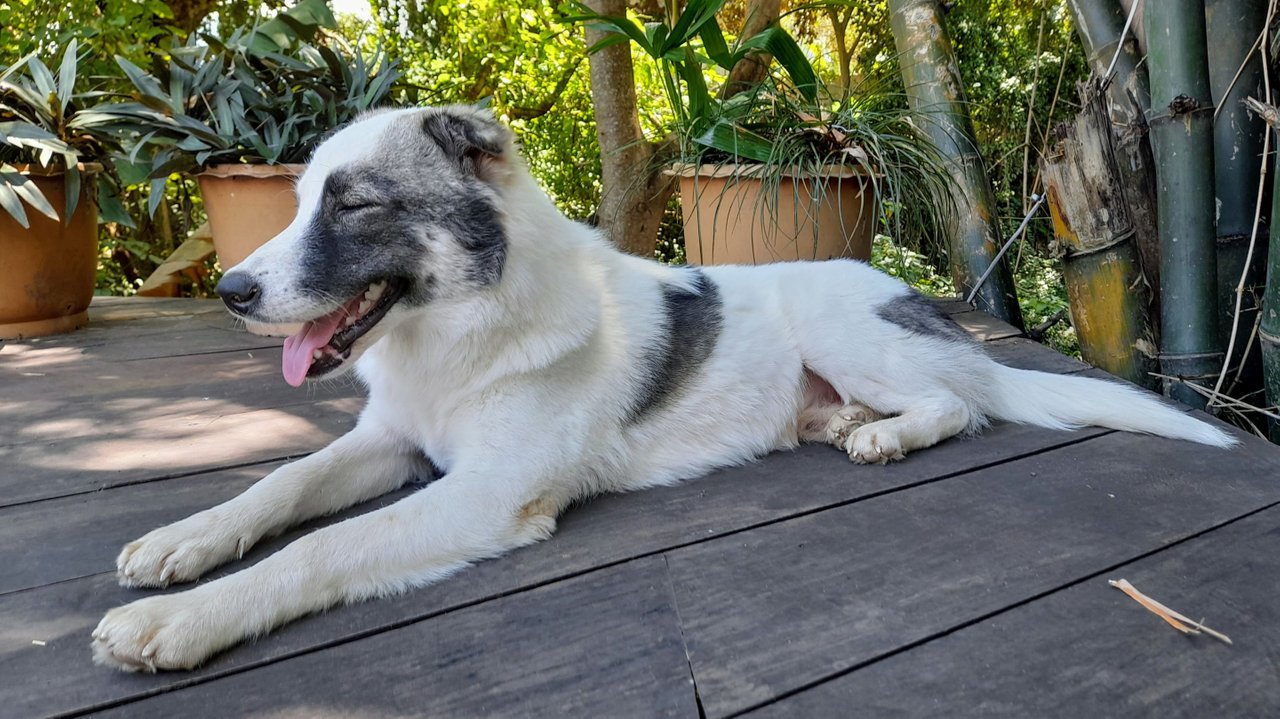 He was such a cute and sweet boy, but he sadly didn't make it. There was nothing the vet could do for him. I believe he died of Covid because he had all the symptoms and went from strong and healthy to dead in just three days. Only God and Dr. Fauci know what really happened. I feel like he must have been an angel because he led me to find the sweetest girl I've ever met and brought so much joy to my life when I was in a very dark place. I hope that he is in heaven relaxing on an air-conditioned cloud full of pizzas.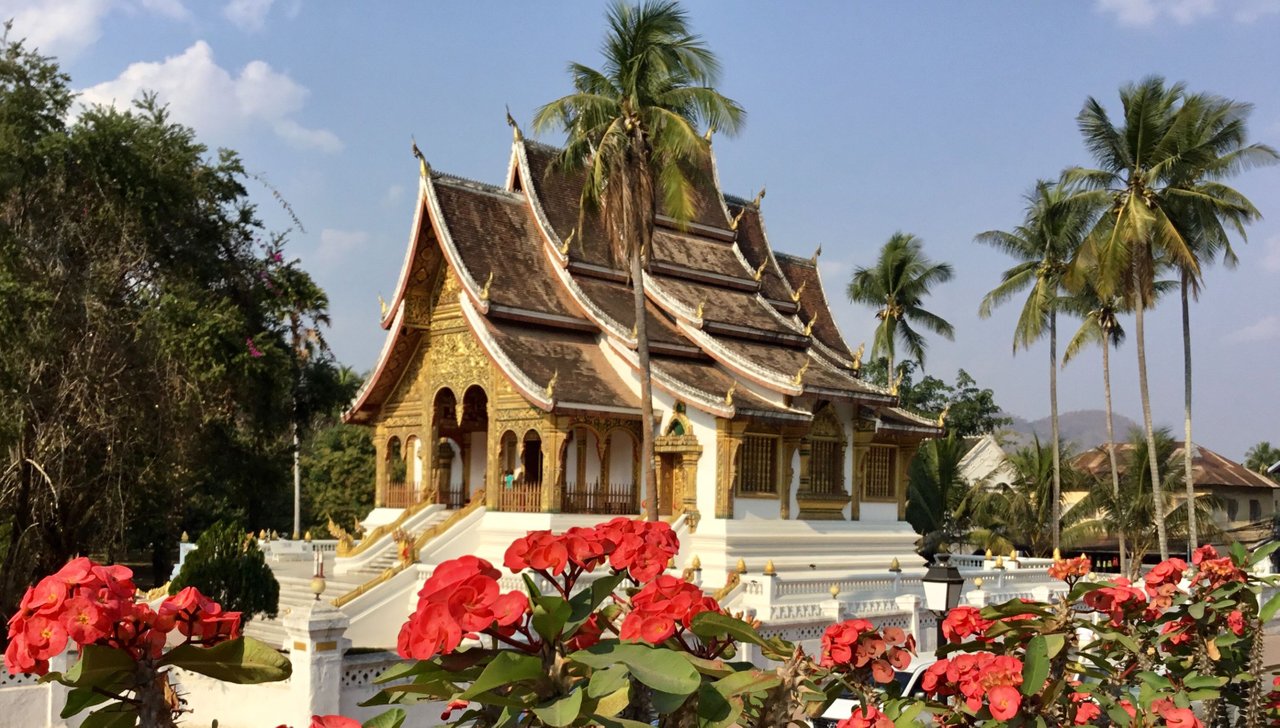 This was the king's house before 1975 when the Americans pulled out of South East Asia and the communist took control of everything. They moved the capital of Laos from Luang Prabang to the southern city of Vientiane. They gave the king a wonderful job in a labor camp, but at least they preserved his house. It is a museum today and you can check it out if you ever visit.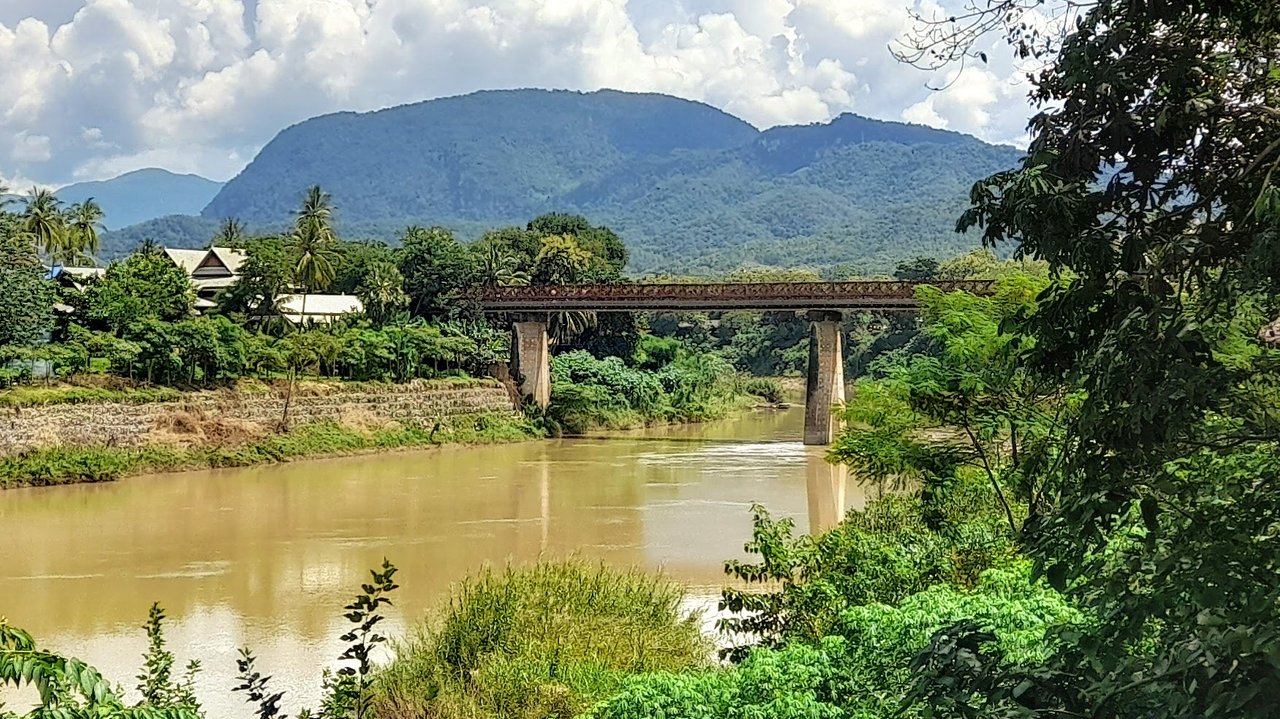 This bridge is a total piece of junk. If you ever cross over it on a motorcycle you will know true fear. It's got wood for pavement. There are also two pedestrian paths on either side that are even scarier because the wood looks old as hell and it's a long dropdown. I've jumped off the bridge into the water before so you won't die as long as you hit the water where it's deep if you do fall.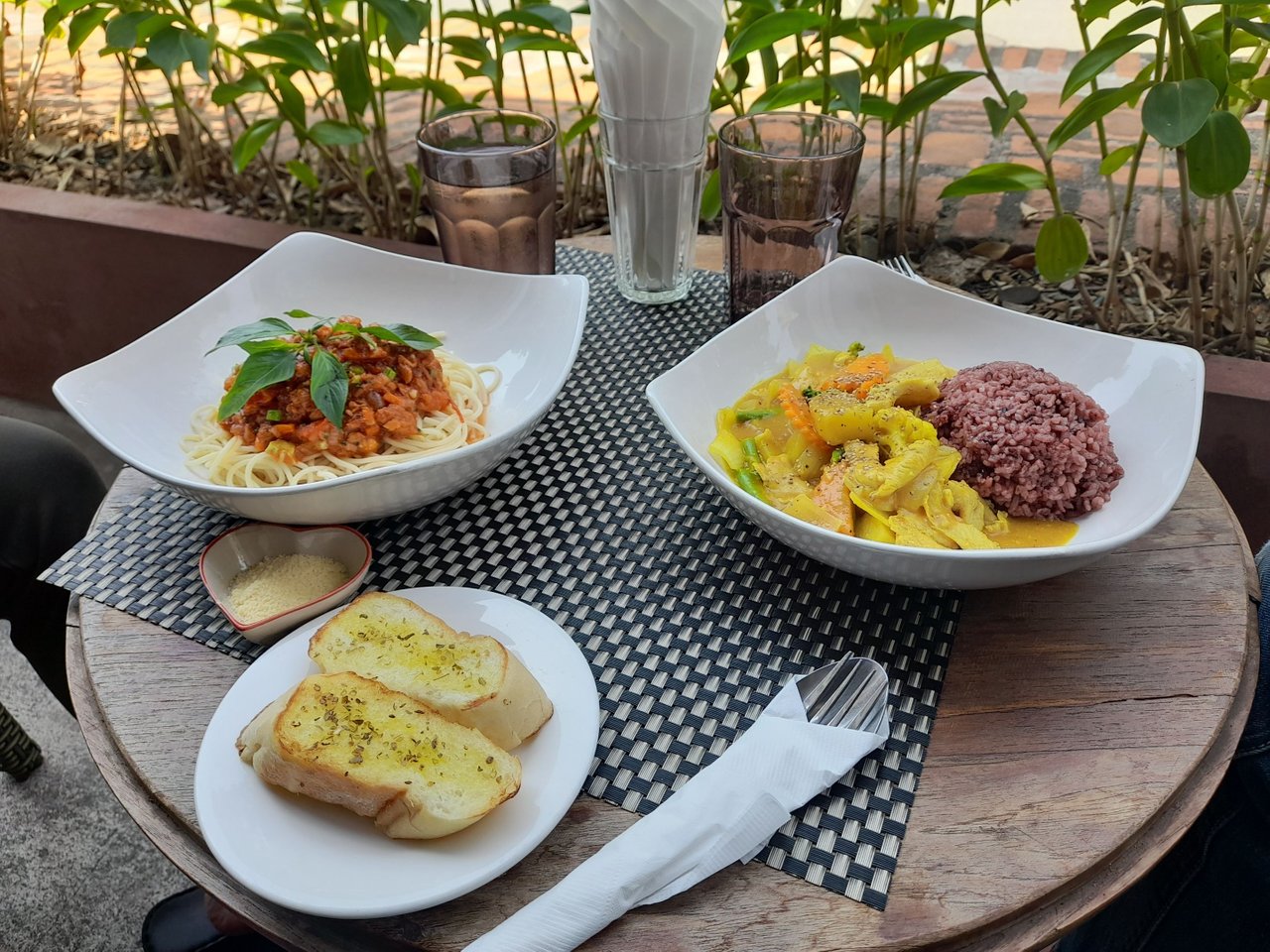 It was about 16:00 so we went to Big Tree Cafe for dinner. Most Asian locations are total noobs when it comes to cooking western food like Spaghetti, but Luang Prabang used to be a French colony so they can cook it pretty well in most locations.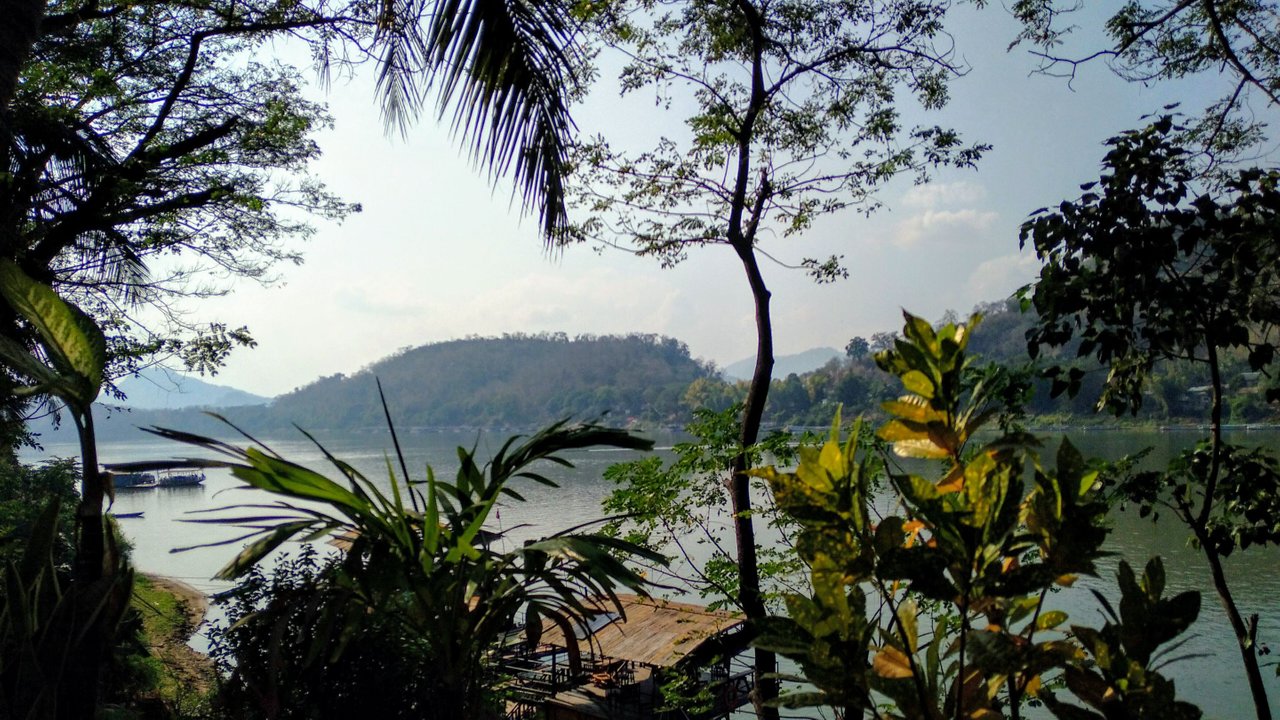 The Mekong River is so beautiful. I hope the god-damned Chinese don't screw it up like they do everything else with their hydroelectric dams.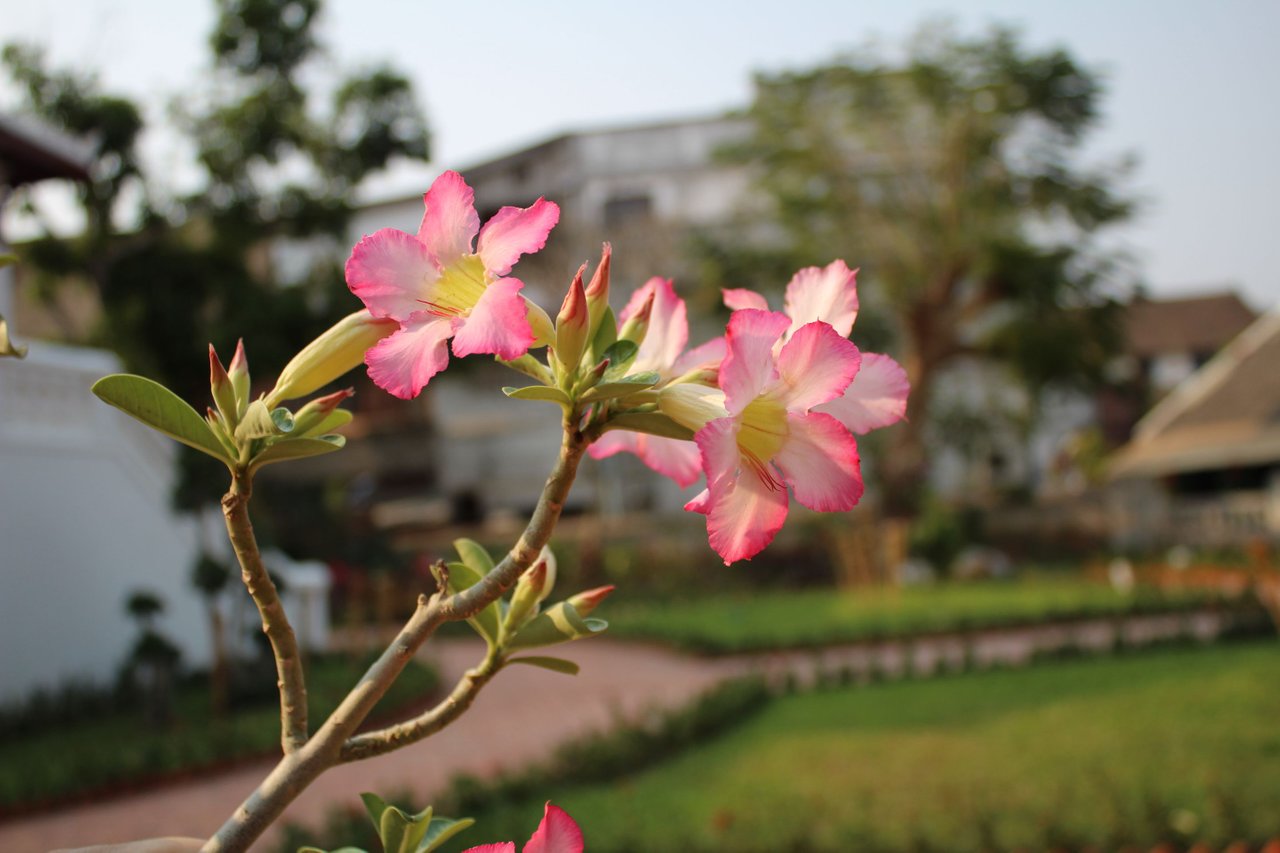 Thank you for reading about our Wednesday walk today. I hope you have a wonderful day and the chance to visit Luang Prabang one day. God bless you and my dead dog Spot and may the CCP burn in hell!