Shadow Snitches are created by the conjurers of the Chaos Legion. Weaving Death magic, they breathe life into beings made completely of darkness. The purpose of the Shadow Snitches is to be deployed into lands prior to the Chaos Legion's invasion. Moving from shadow to shadow, they are listeners and watchers, feeding information back to the Chaos Legion. Once the invasion is complete, the Shadow Snitches still serve a purpose. They can locate and follow high-value targets, reporting back on movements to Chaos Legion leadership. If needed, Shadow Snitches can also capture prisoners and bring them back for interrogation.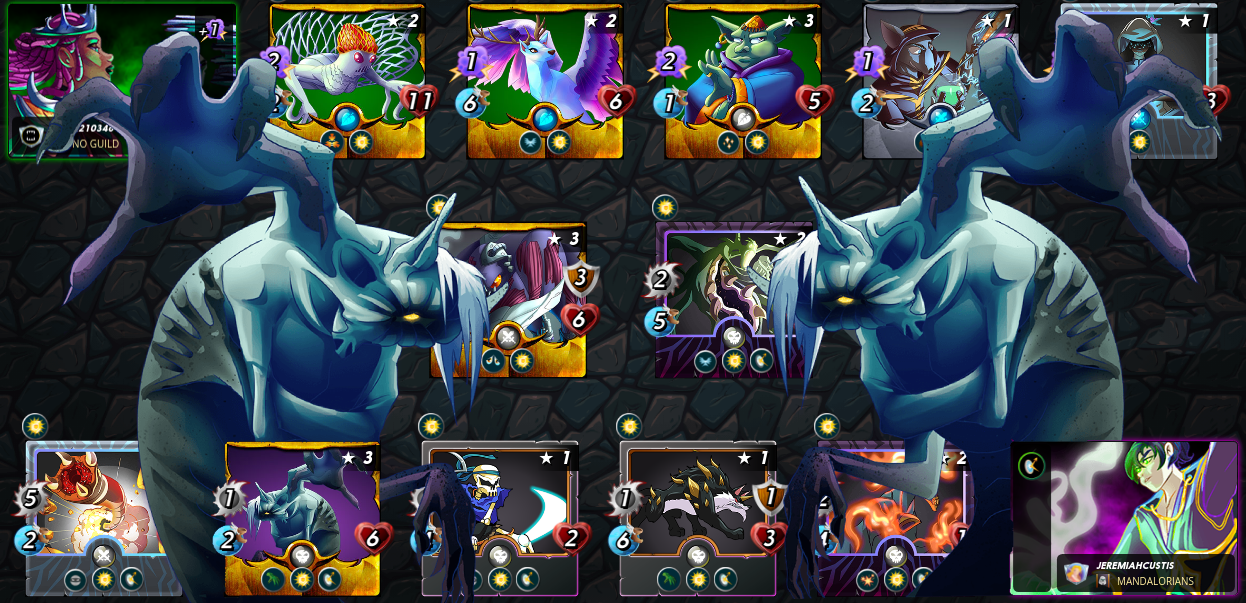 What's up all my fellow Splinterlanders and Splintercurious? Today I'd like to show you my strategy for winning this battle and my overall feelings toward this wonderful game.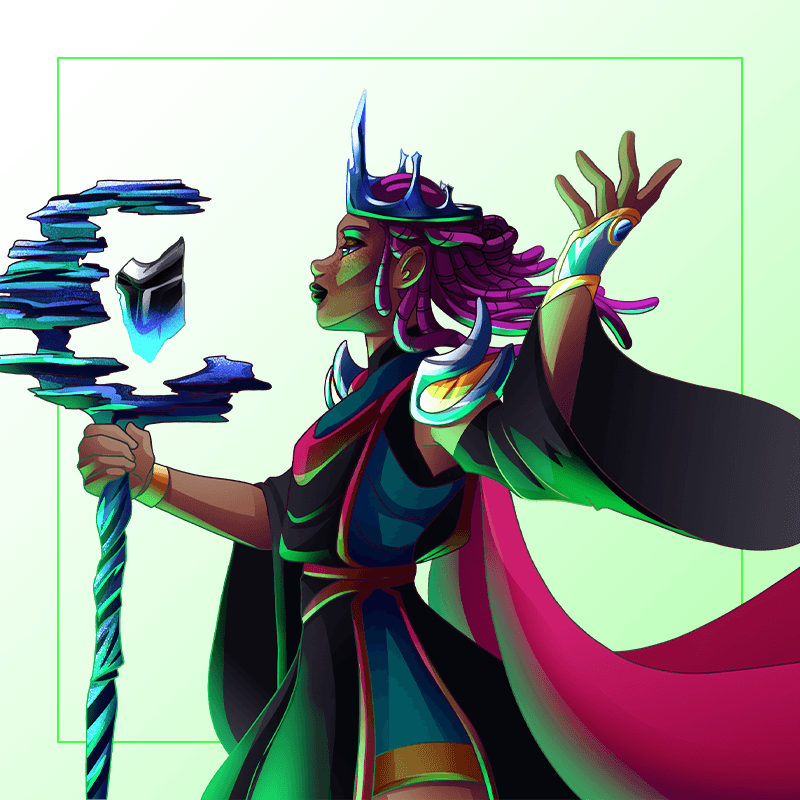 Every since Obsidian came along as a free-to-use summoner who increases every magic monsters' attack power by one point, it seems that other players rely on her a lot. I've felt dread several times whenever I've seen this confident-looking queen of magic show up to wreck my team with her power.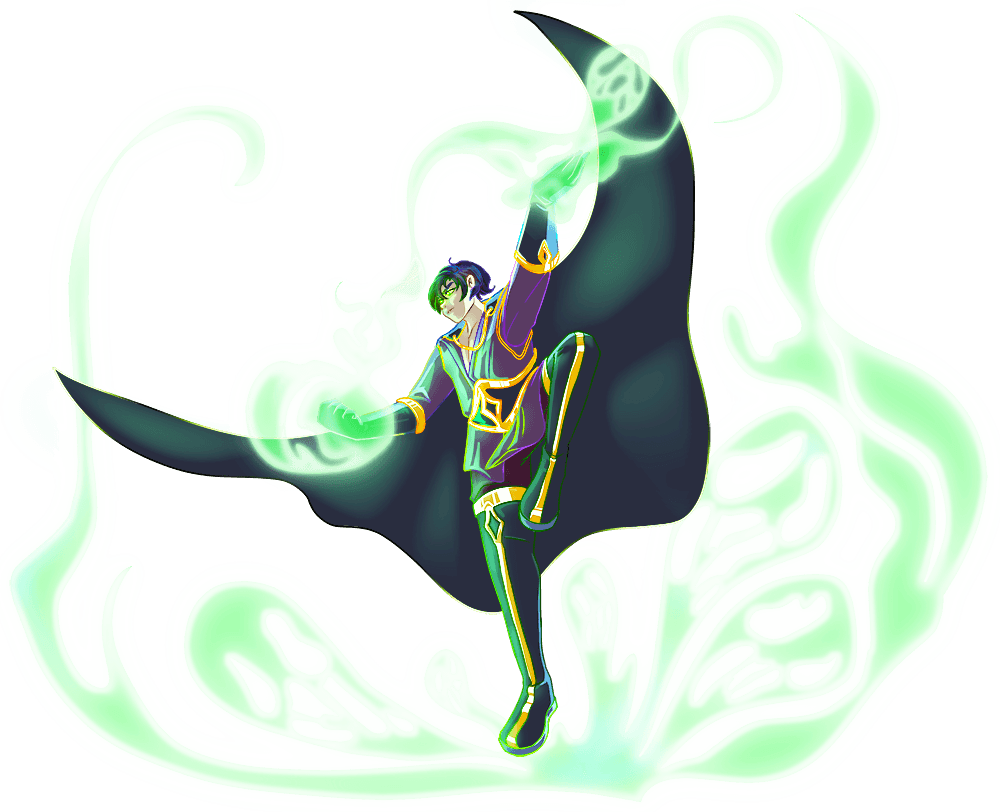 Well, not today because I'm using an older card from the Untamed days, Owster Rotwell, who will give all of your team the ability to reflect magic attacks right back at 'em. Remember to take the time to look at your enemy's past five lineups to predict what they will do so you can counter them as I did here.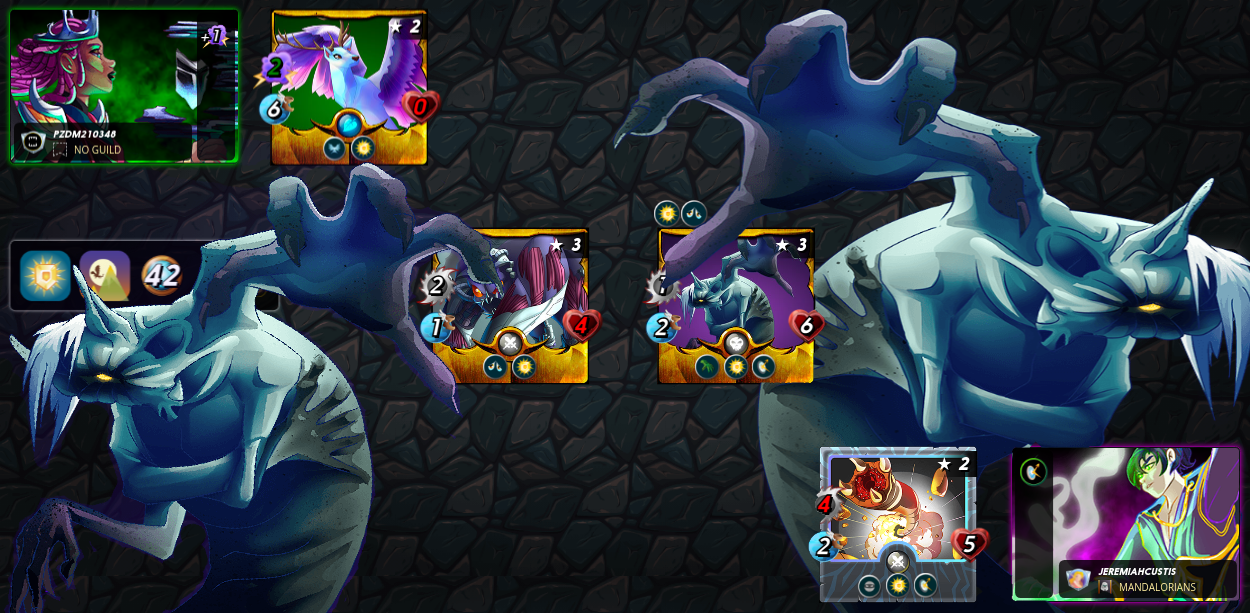 Even though she came at me with strong magic killing most of my monsters, my recently won gold foil Shadow Snitch with its reach ability and the powerful Sand Worm and its sneak ability was able to finish them off.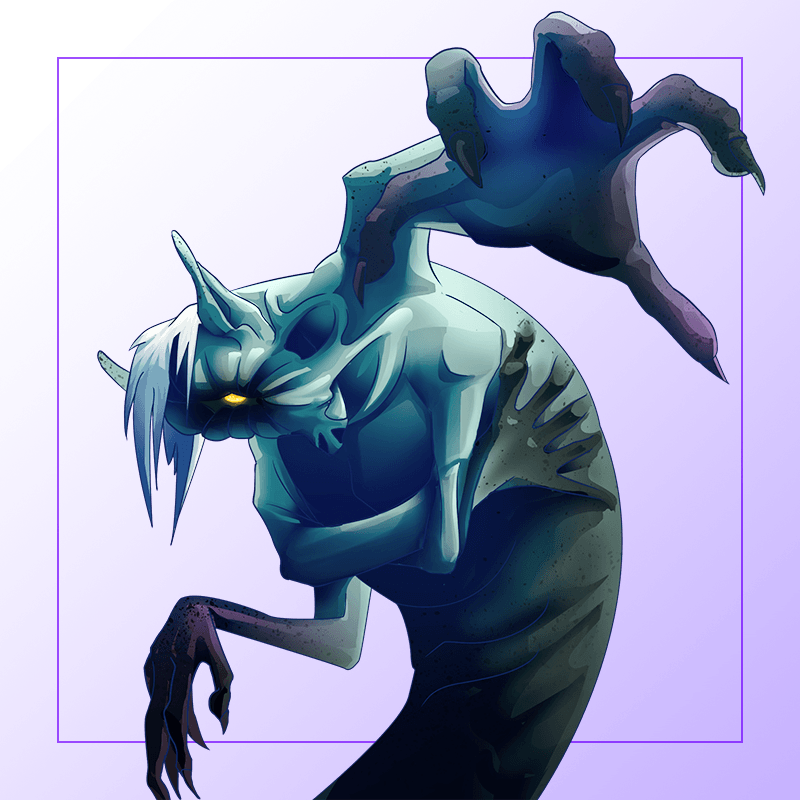 I must admit I was not a big fan of the Untamed cards. They were goofy looking and did little against the older cards, but these new Chaos Legion cards are both beautiful and strong. I love the artwork for Shadow Snitch. Its hand has a creepy 3D look that reaches out of the screen without the need for glasses.
I often lose to players using all free-to-use Chaos cards while I'm using hundreds of dollars of cards, but with a weaker strategy. At first, I was mad seeing my expensive older cards getting power drained and constantly losing to noobs, but now that I've earned a bunch of the new cards it's not a problem anymore. It's quite good that a new player with a better strategy can beat an OG like me.
I love crypto and I love gaming and so far Splinterlands is the best mix of both so far. I want NOTHING to do with the Ethereum blockchain, so don't recommend any games on that chain, but does anybody know of a better play2earn game right now than this?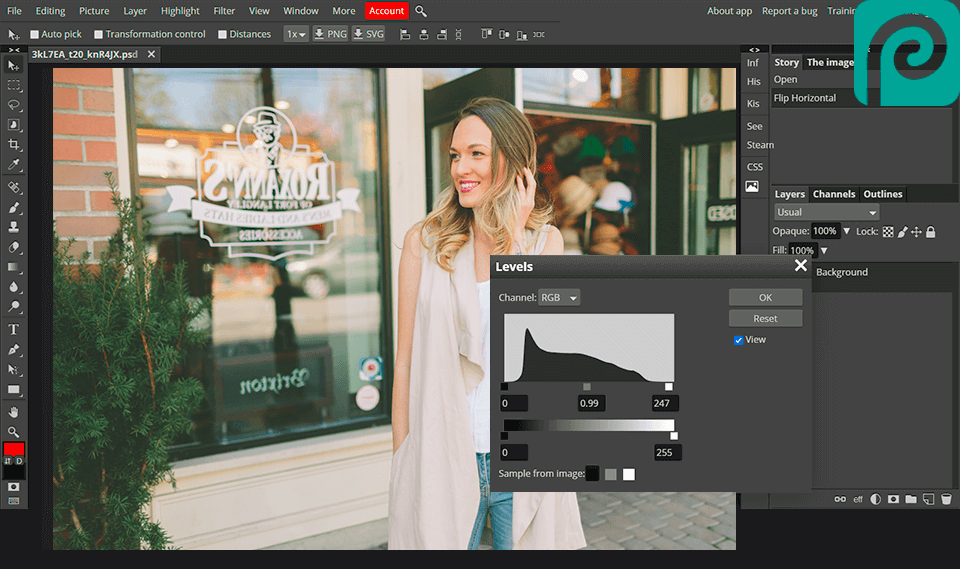 I used Photopea, a free Photoshop clone, that works beautifully inside of your browser to manipulate my screenshots and added art and story from the LORE tab when looking at cards. Splinterlands uses vector PNG files so they can easily be used in posts like this. The new Chaos cards have border lines around them, but can be easily removed. Thank you for reading about my battle today. What's your favorite Chaos Legion card?
If you want to get into play2earn NFT gaming without the hassle of paying $30 fees for every transaction on the Ethereum blockchain then I honestly don't think there is a better option right now than Splinterlands. Get in the game!
Check out my battle:
https://steemmonsters.com?p=battle&id=sl_1a5fffbce73647d5b2419554f164180d&ref=jeremiahcustis
Participate in this week's challenge:
https://peakd.com/hive-13323/@splinterlands/share-your-battle-weekly-challenge-shadowsnitch