Hello everyone. I've tried participating in past Splinterlands art contests before, but I wanted to create my own character this week. I think the Croc Archer would make a good Epic card with both melee and ranged attacks that shatter magical shielding and causes double damage to magical enemies.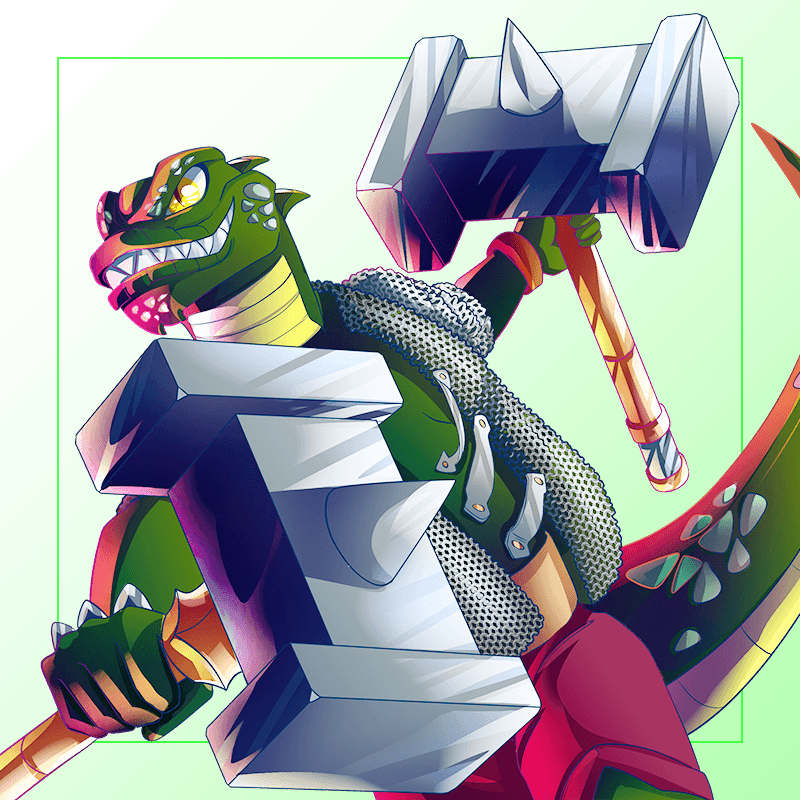 After looking through the list of cards, I noticed there was only one crocodilian creature, Grund, so I thought he could use a friend.
The Crocodilian Archers of Praetoria are both rare and ancient. Their raw strength allows them to shoot large steel arrows that no human could ever handle. They are also tipped with dark energy crystals that can shatter magical armor and cause massive damage to magical enemies. Their royal armor and thick skin make them resistant to ranged and melee attacks, but they can be hurt by magic. If they ever find themselves on the frontlines of battle they can also kill with their claws, tail, and deadly jaws.
-Possible Splinterlore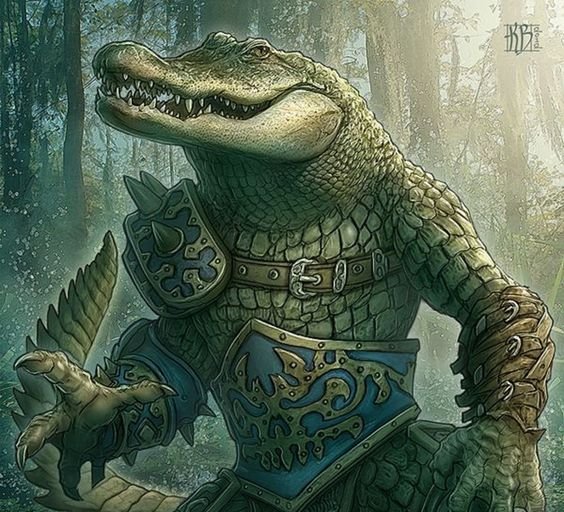 I did a Google search for "crocodile warrior" and really liked this work by Anthony Argentin so I used it for inspiration. It really helped me get the head right, but I went with stumpier arms and legs.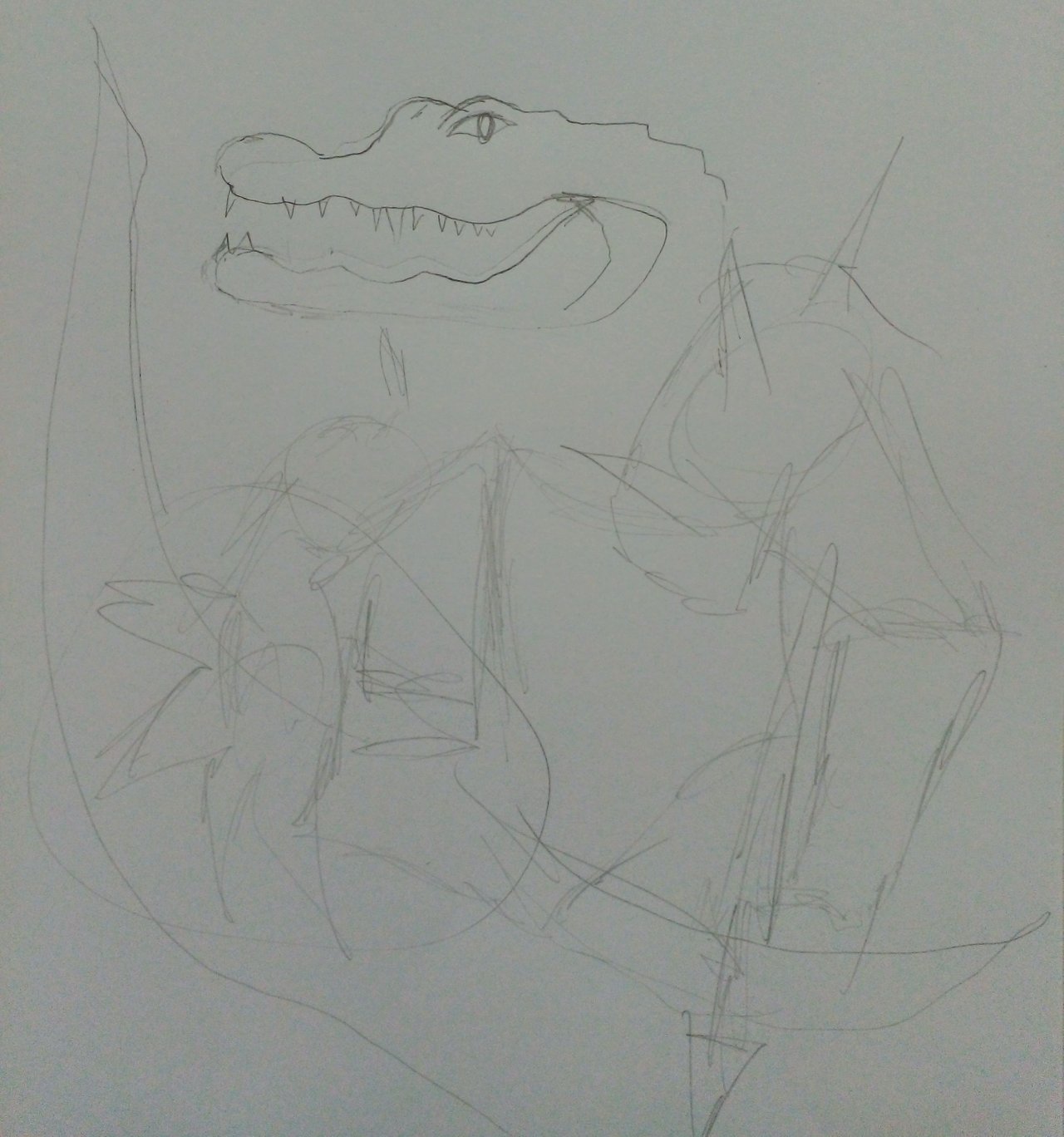 My first sketch was awful, so I crumpled it up and tried again.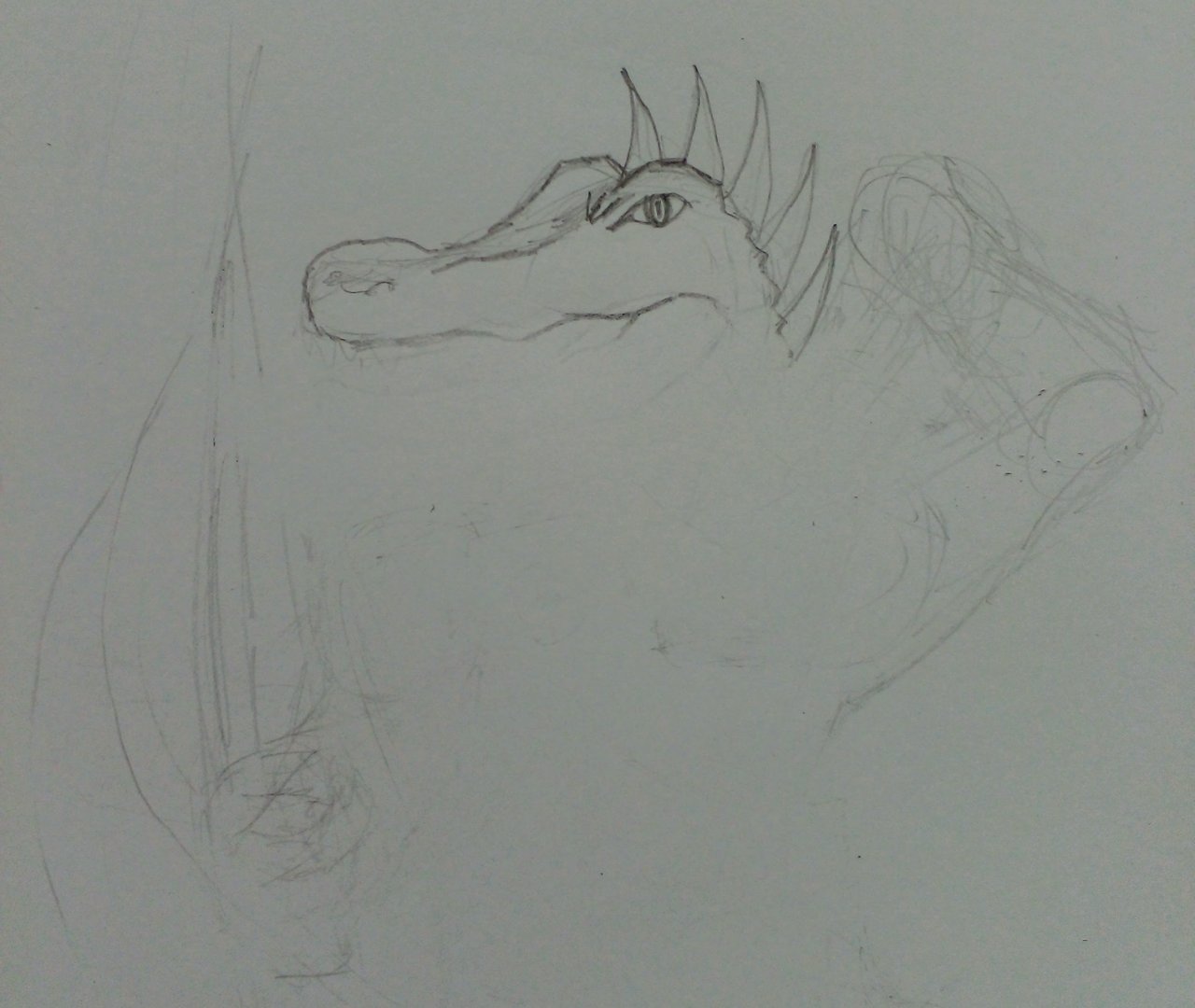 I liked the head on my second sketch, but I wasn't sure what to do with the arms. If this ever got made into a real card I think him pulling for an arrow and then shooting it would make for a cool animation.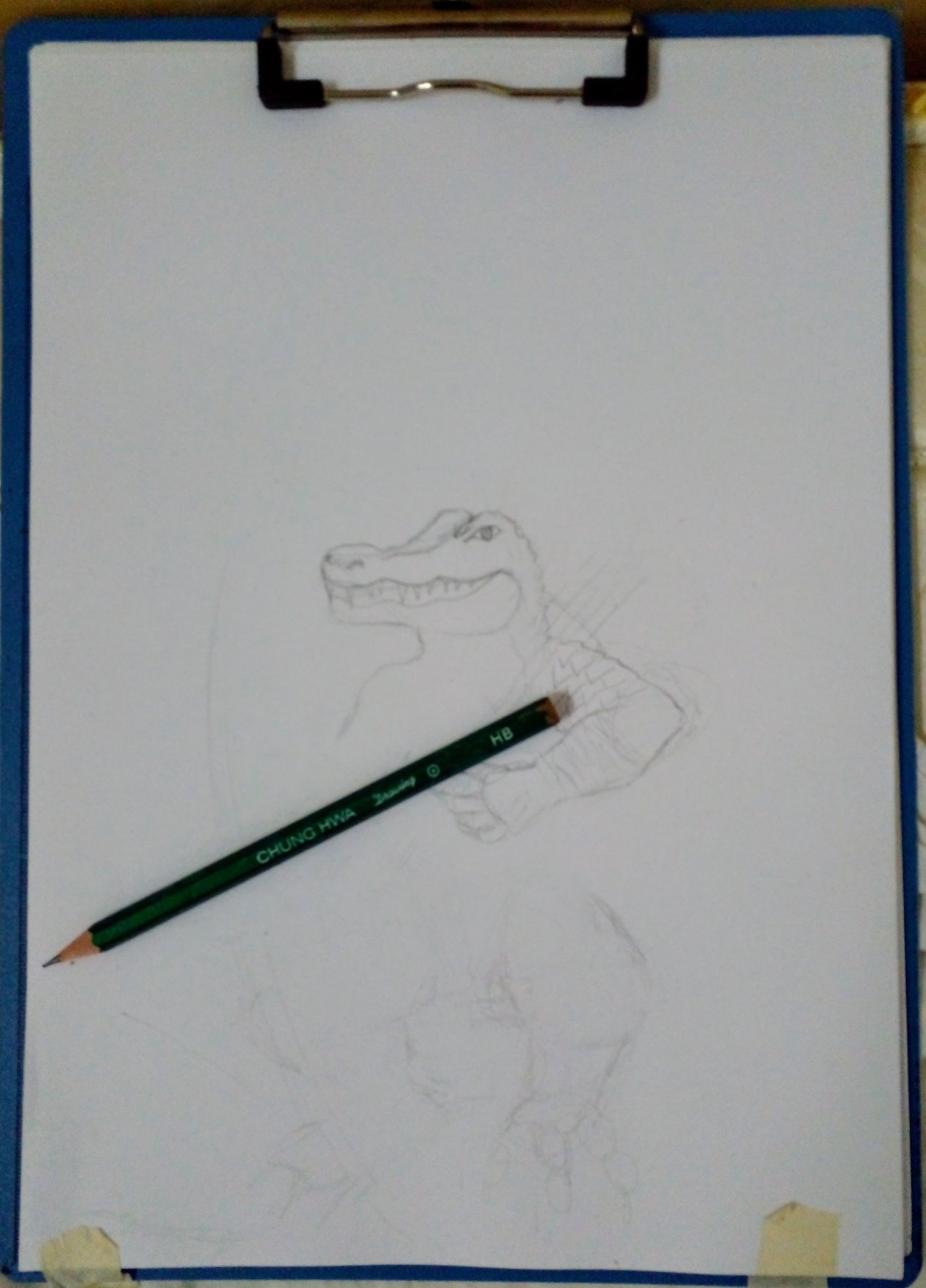 I decided on drawing him with an arrow already out so I could show it was tipped with a dark energy crystal.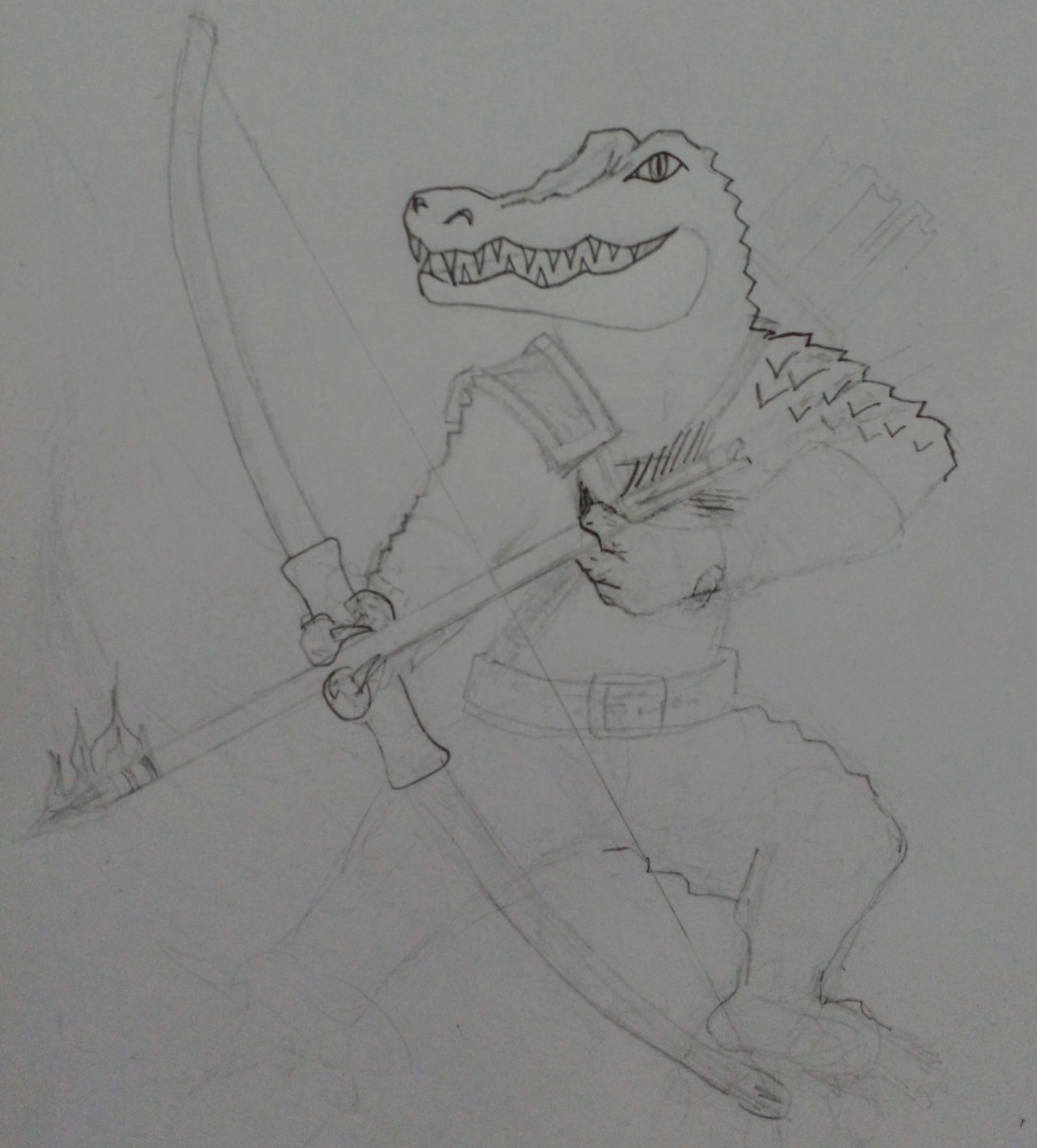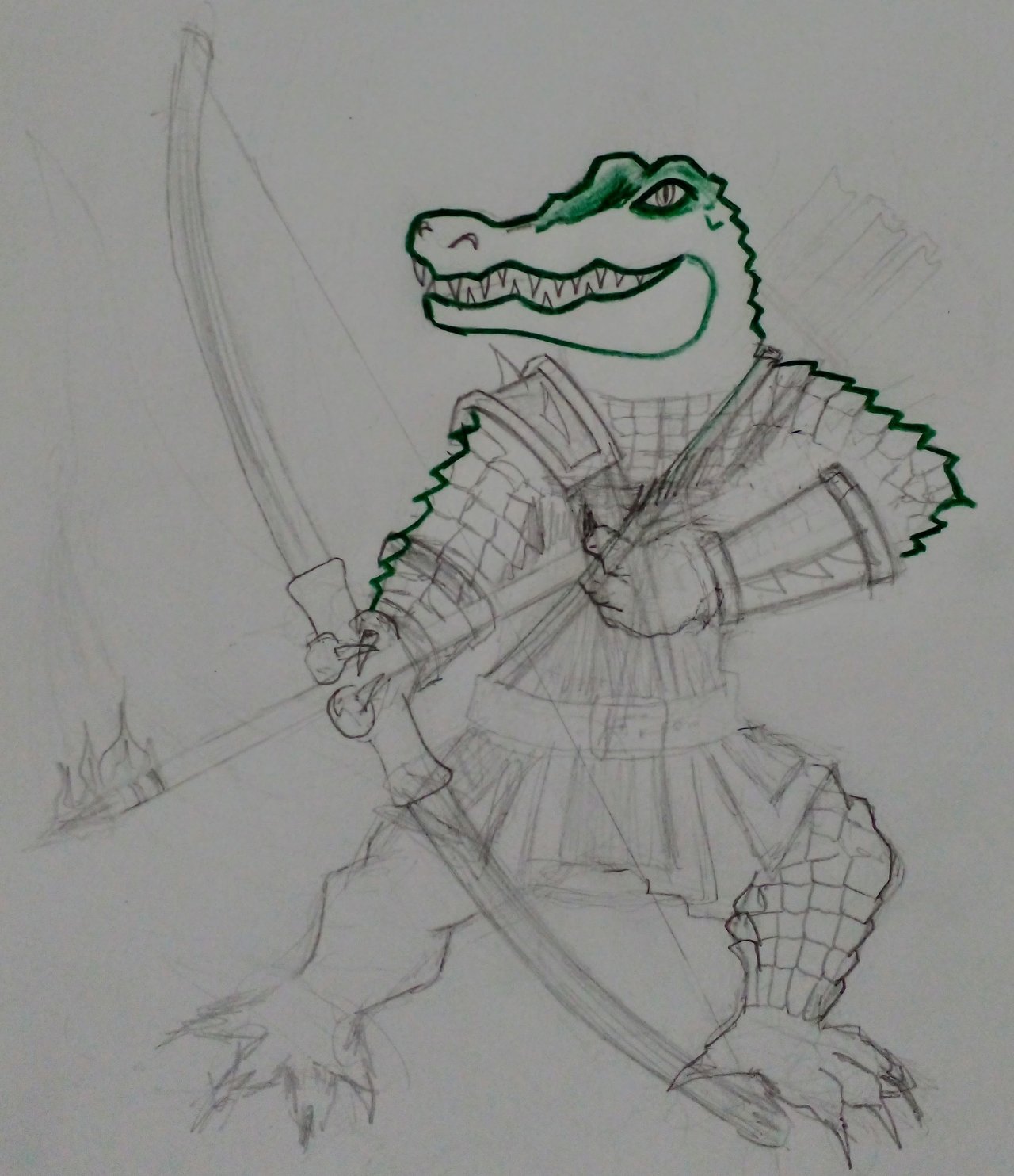 I had a box of colored pencils that have never been used, so I decided to sharpen them and add color early on.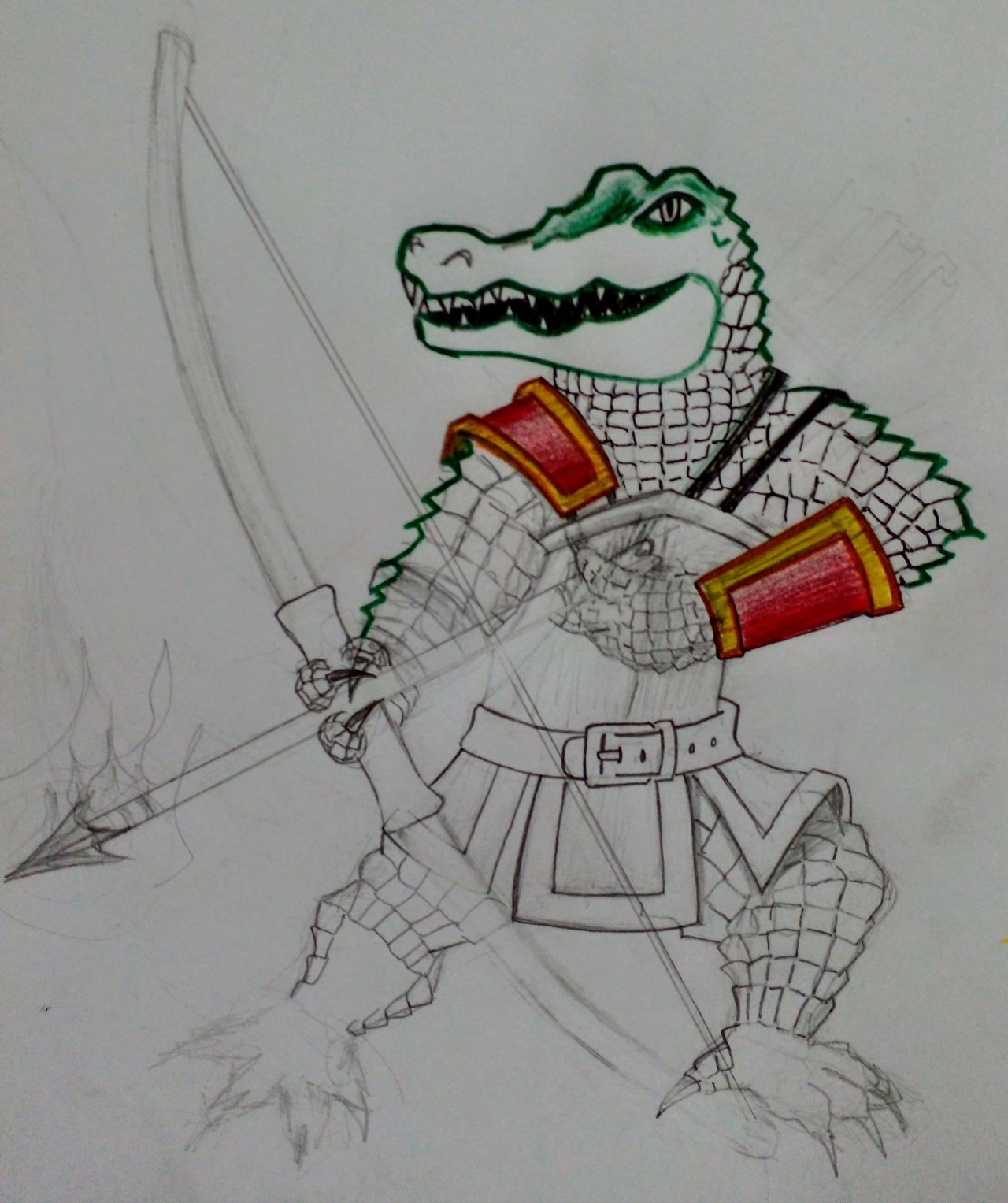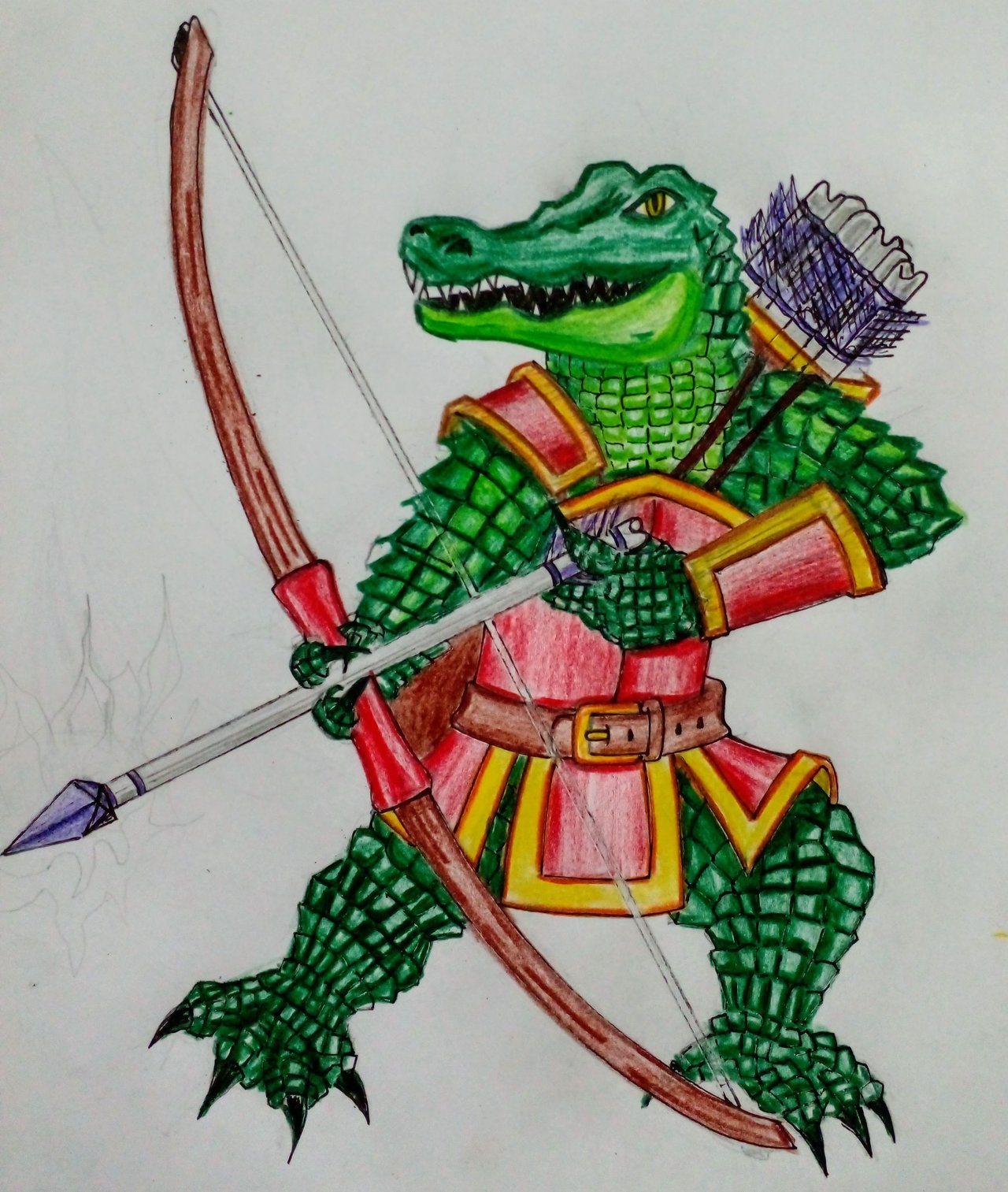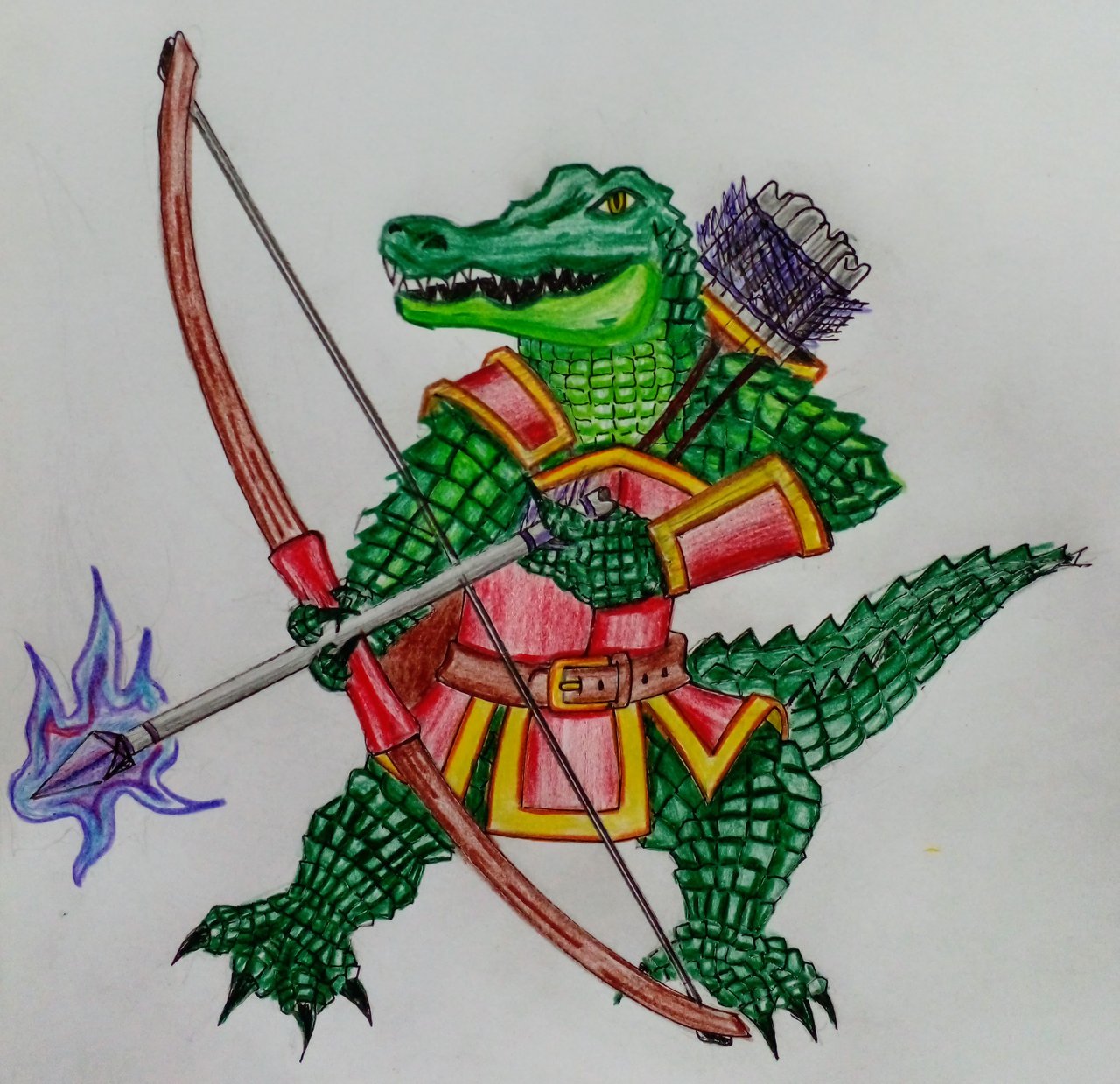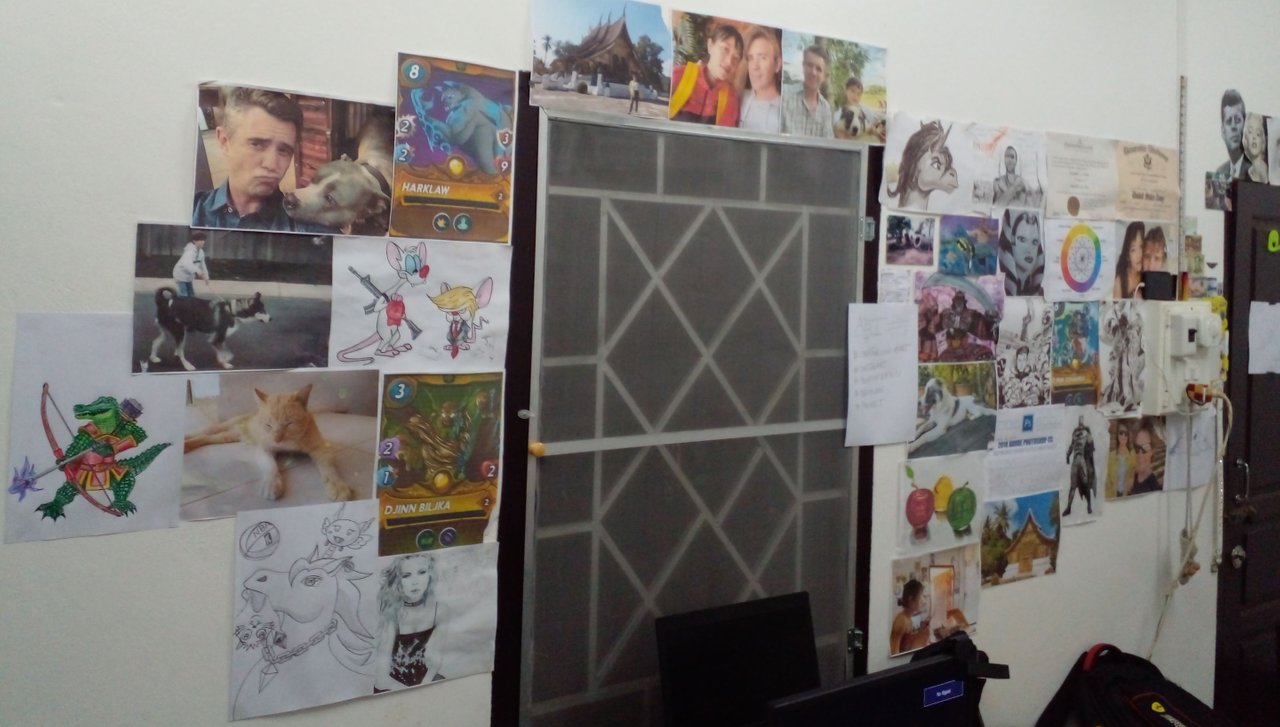 In my last drawing, I thought I'd just do a bit of penciling and then do all the coloring digitally, but using the colored pencils first was more fun. I also got another drawing to add to my wall.
I really liked this swamp photo by Ray Bilcliff on Pexels.com because I could use the leaves on the bottom to cover the croc's feet which I was unhappy with while giving it a layered feel. Even though it's a real photo, I thought it had a bright cartoonish look that would mix well with my croc.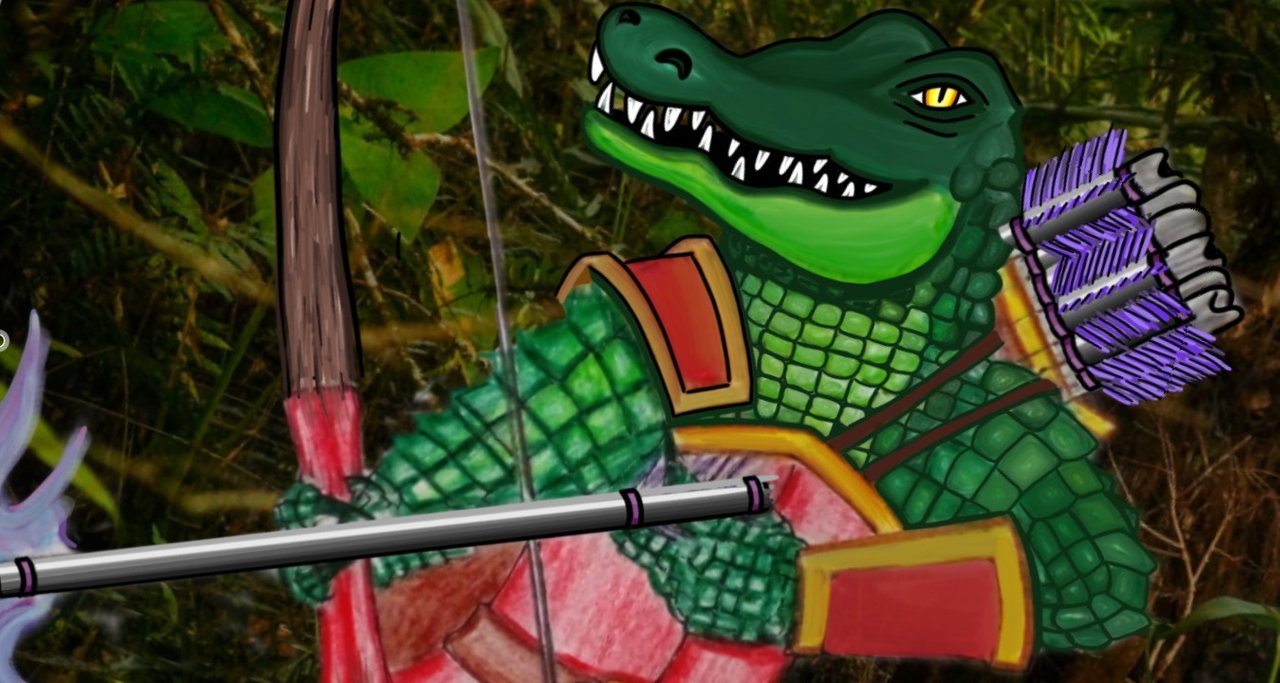 I just used the technical pen tool and the smudge tool in Sketchbook. I smudged each scale from the outside towards the center then went back and drew the dark green lines again.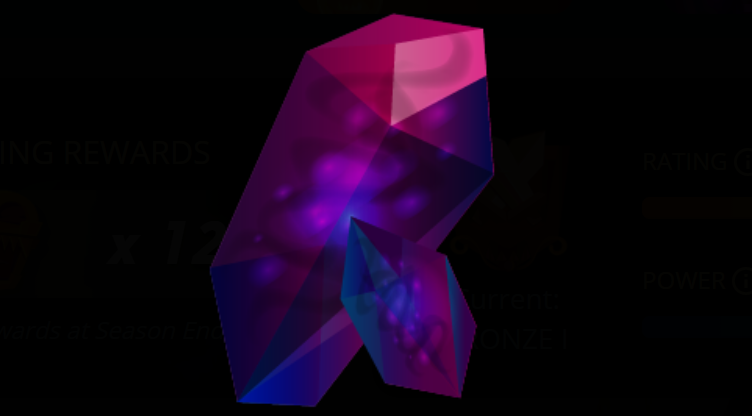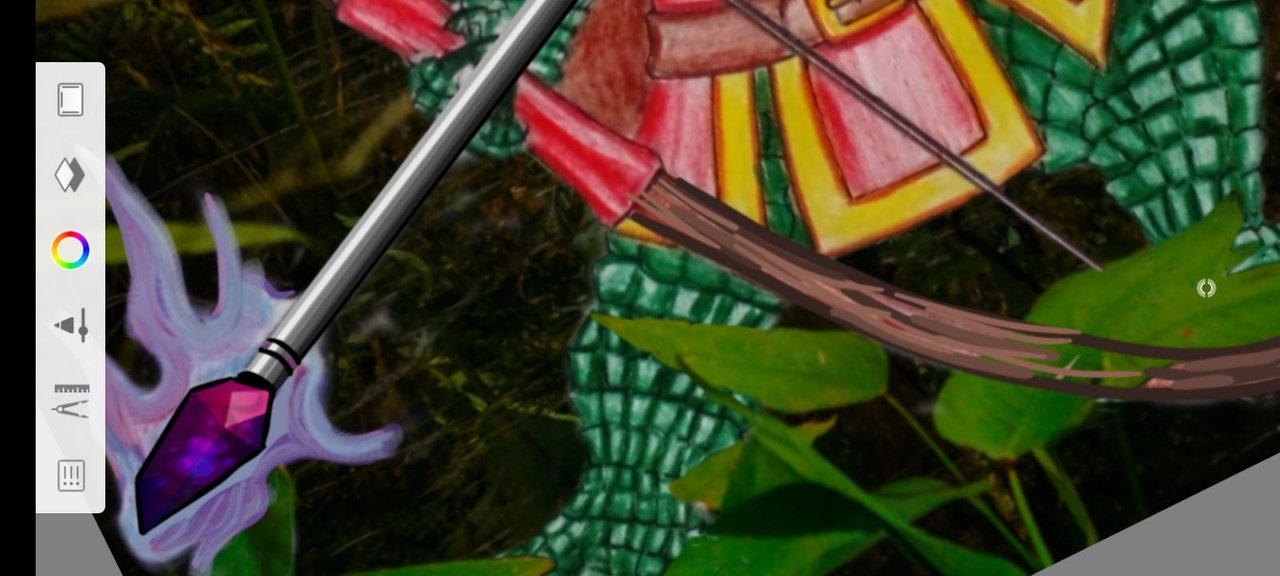 I added a picture of a dark energy crystal and used the lasso select tool to copy and paste it to the tip of his arrow. I had to smudge out the smaller crystal, but it mixed well with my drawing. The original pencil flames looked fine so I just stuck with that and blurred it a bit.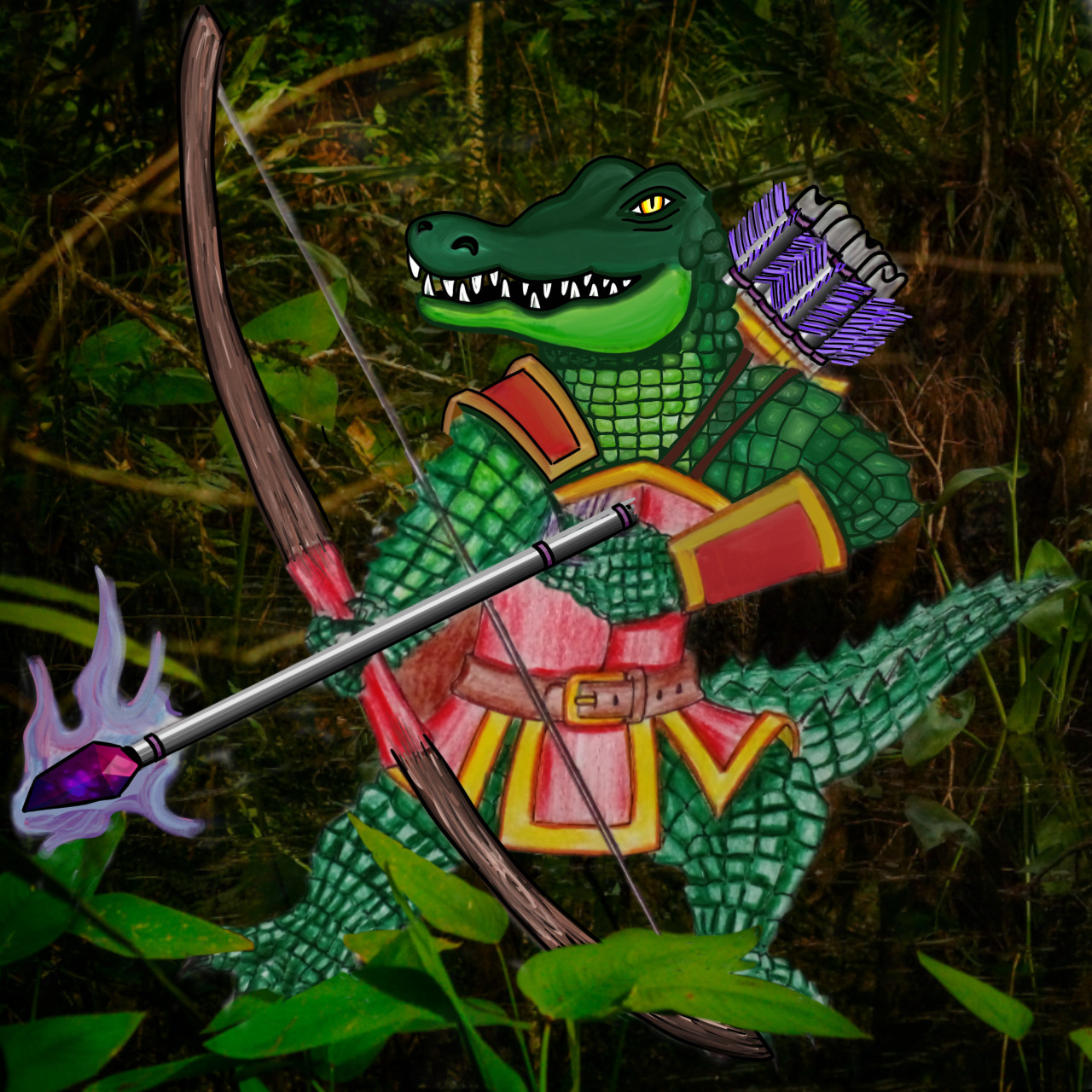 I had a lot of fun drawing this. I spent a few hours on the pencil drawing, but it took me a few days to finish up the digital part. I don't know why I chose a square canvas. It made it harder to share as a thumbnail, but I just cropped it to a 5:4 format and it worked fine. Thank you for reading about my Croc Archer today. Have a good one!