Although Flying Squid is not truly capable of flight, their moniker comes from their ability to launch themselves from the water and glide above the surface for long distances before resubmerging. These aggressive predators shoot ink into the eyes of their prey to blind them before attacking with their lengthy tentacles. "

Splinterlands Lore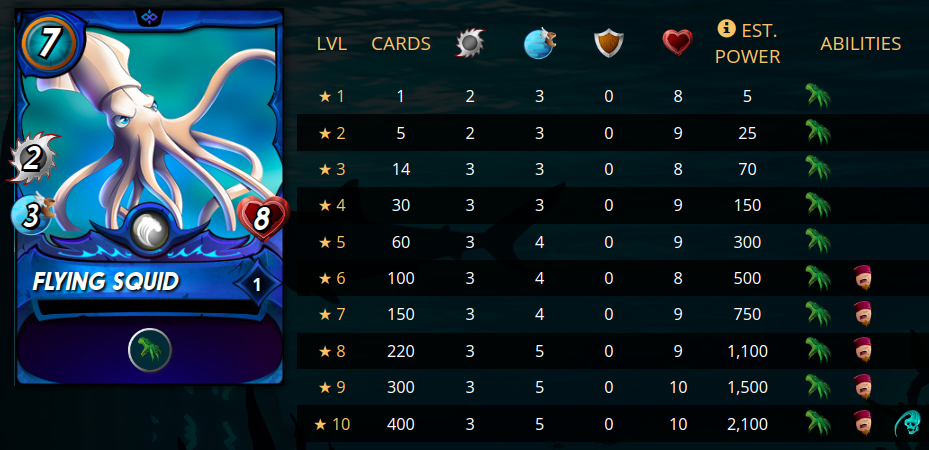 I don't think I've ever used or noticed the Flying Squid until today. It has an interesting ability at level six, blind. It also has the reach ability from the get-go and a decent amount of life so it can function as a good secondary tank. I doubt I ever max this card out for its backfire ability because it's a bit pricy at ten cents a card, but I'll try to get it up to level six soon. I've been kind of a bottom scraper recently and getting as many cards under a penny as I can. It's actually been cheaper maxing out some rare cards than common ones because common cards need 400 to max out, while rares only need 115.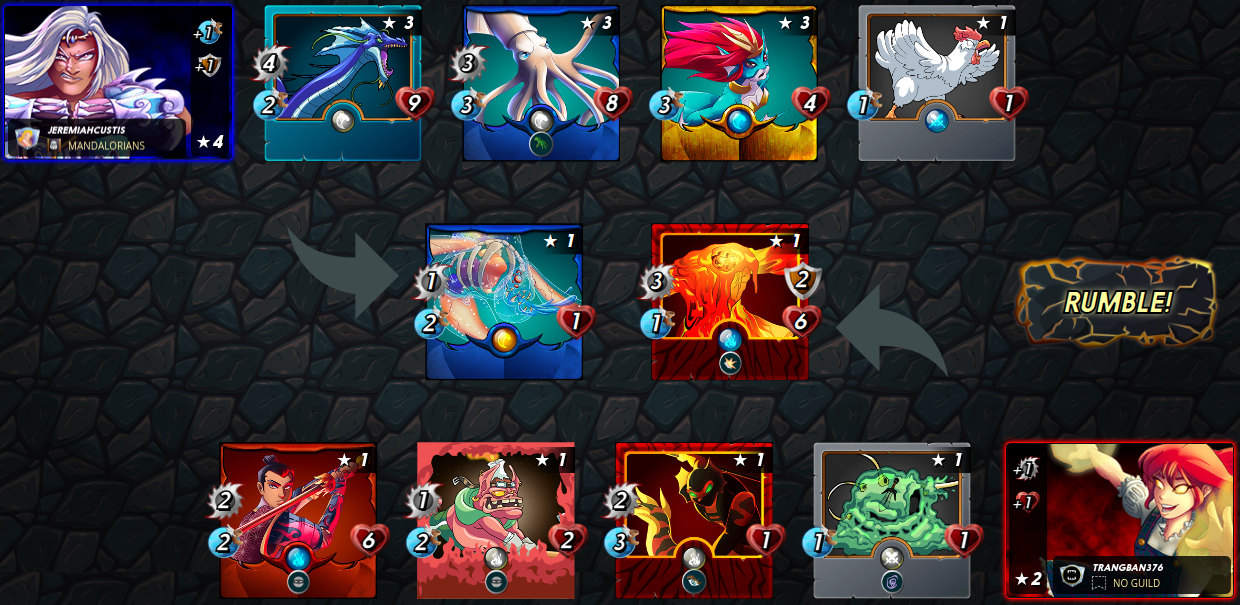 I usually select on the abilities box and choose the flying ability or use the dragon summoner who grants everybody flight when there's an earthquake, but I thought my Sea Monster and its self-healing ability would be enough to win this wild battle.
How are you liking the new Wild -vs- Modern formats? At first, I thought that it would be a piece of cake to level up in modern, but I've found I do much better in the wild format. Since the collection power to get to the Diamond league is half of what it is in wild, I'll still keep trying, but I'll take a few days off to let the competition get a bit weaker. I've noticed that if you feel you are getting smashed, it's best to take a break for a day or two then you can do much better plus your capture rate will be at 100%. Splinterlands is one of the few places where procrastination can be a good thing.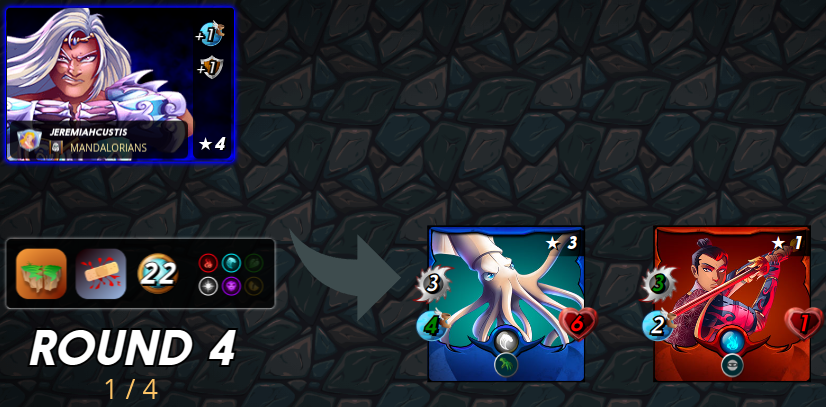 Even though the Flying Squid can't actually fly, it had enough life to survive the earthquake and was the last card standing.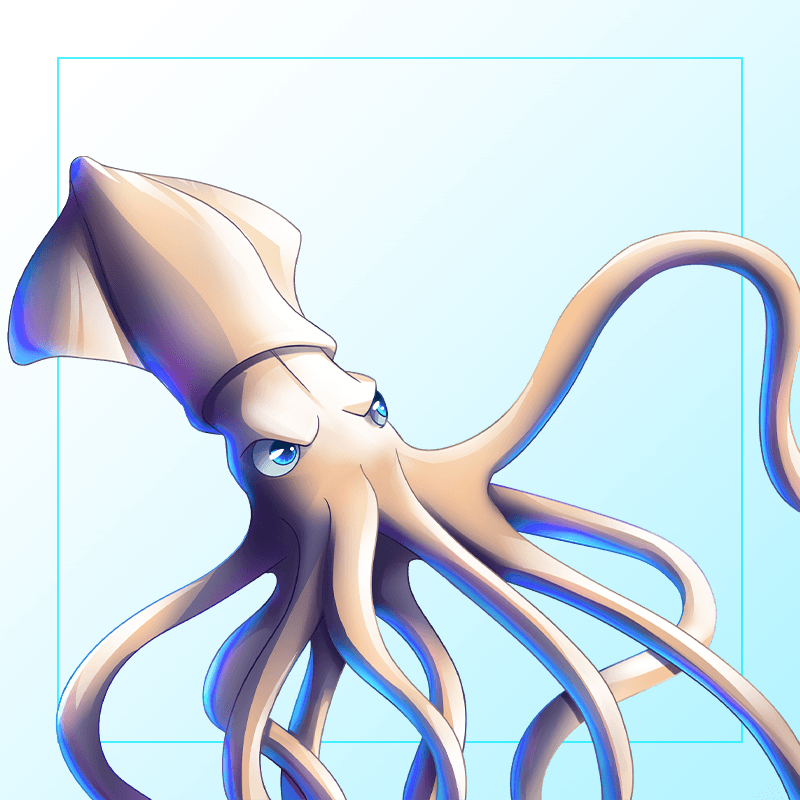 Thanks for reading about my Flying Squid battle victory today. How do you feel about this card? Has it brought you any victories?

Check out my battle:
https://steemmonsters.com?p=battle&id=sl_8babdaea30c0f1dc58abf3994a73841e&ref=jeremiahcustis
This week's Splinterlands battle challenge:
https://peakd.com/hive-13323/@splinterlands/share-your-battle-weekly-challenge-flyingsquid