Hill Giants live in the Talus Bluffs on the outskirts of the volcano known as the Mountain of Ash. They are nomadic people that travel from hilltop to hilltop following herds of deer and cattle. Though they are intimidating, Hill Giants are typically far more inquisitive of other cultures and seek to learn from them rather than attack. However, if they need to defend themselves, they attack by ripping boulders from the ground and are able to hurl them up to a mile. The people of Praetoria are glad to have them on their side against the Chaos Legion.
Hill Giant's Stats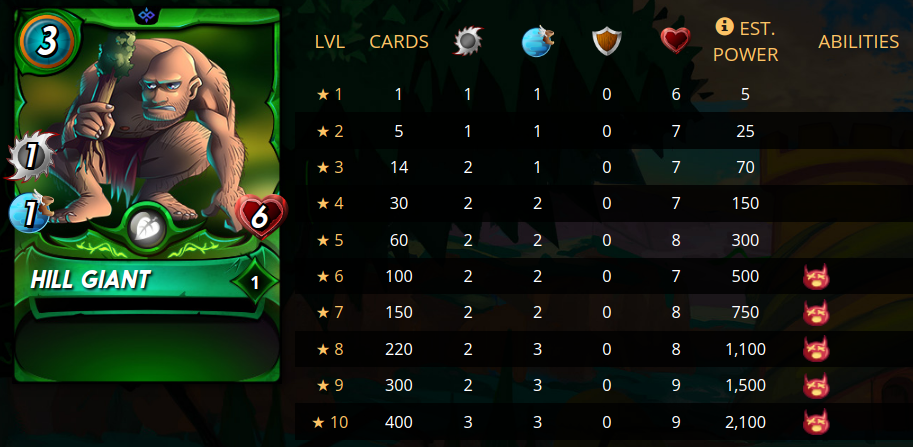 This is a pretty good card for only 3 mana. If there is a battle where melee cards can attack from any position his ability to stun will come in handy. I want to max out every card I own, but that's not possible on my budget right now so I'm happy to have this guy at level 6. If there is a battle where only cards with 4 mana or less are allowed, he can make for a great tank.
My Battle Strategy
This was a battle where only monsters with level 4 mana or lower were allowed so the Hill Giant was the perfect card because he's only 3 mana but has 7 life points. Since it was also an equalizer match he raised all other cards to have 7 life points.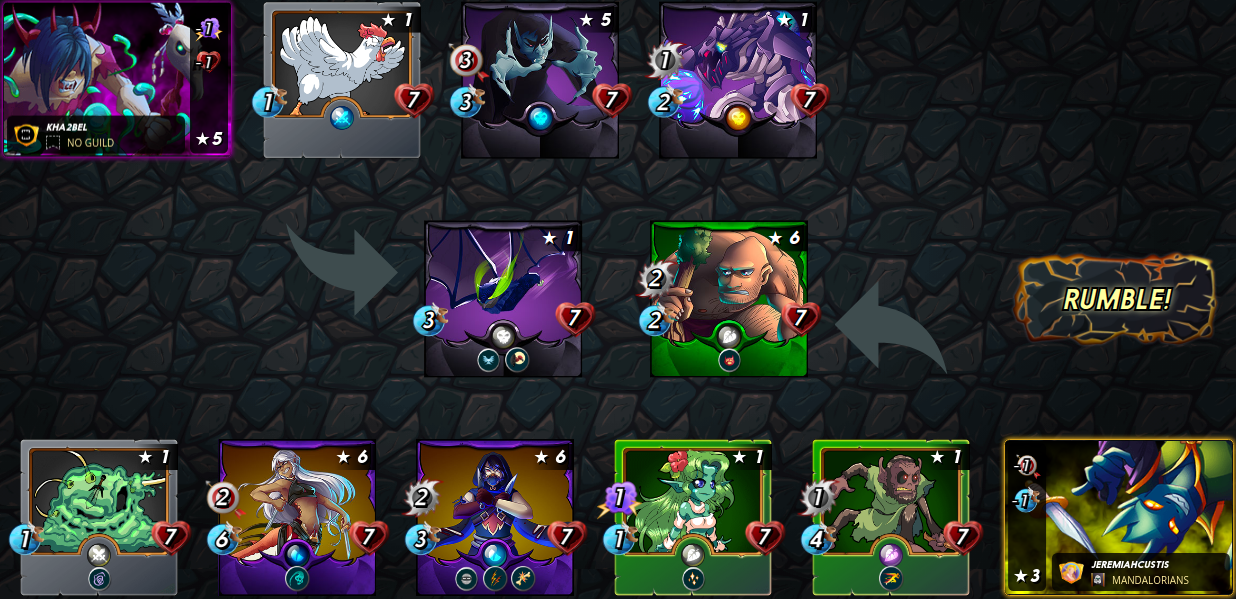 One thing I like to do every battle is making sure every card has a role. Every card should bring something to the table. Since the Hill Giant is pretty slow, I used Brownie the monkey to speed him up and the Creeping Ooze to slow the enemy down.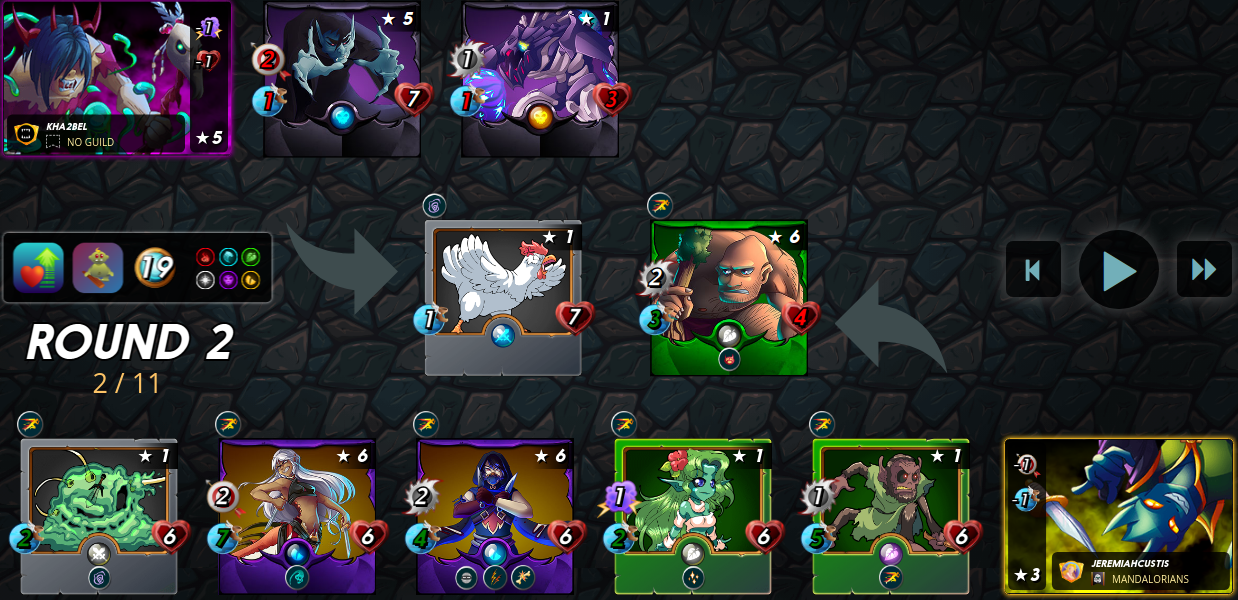 The Wood Nymph did a good job of keeping my Hill Giant alive by healing him every round as well as attacking the enemy with magic.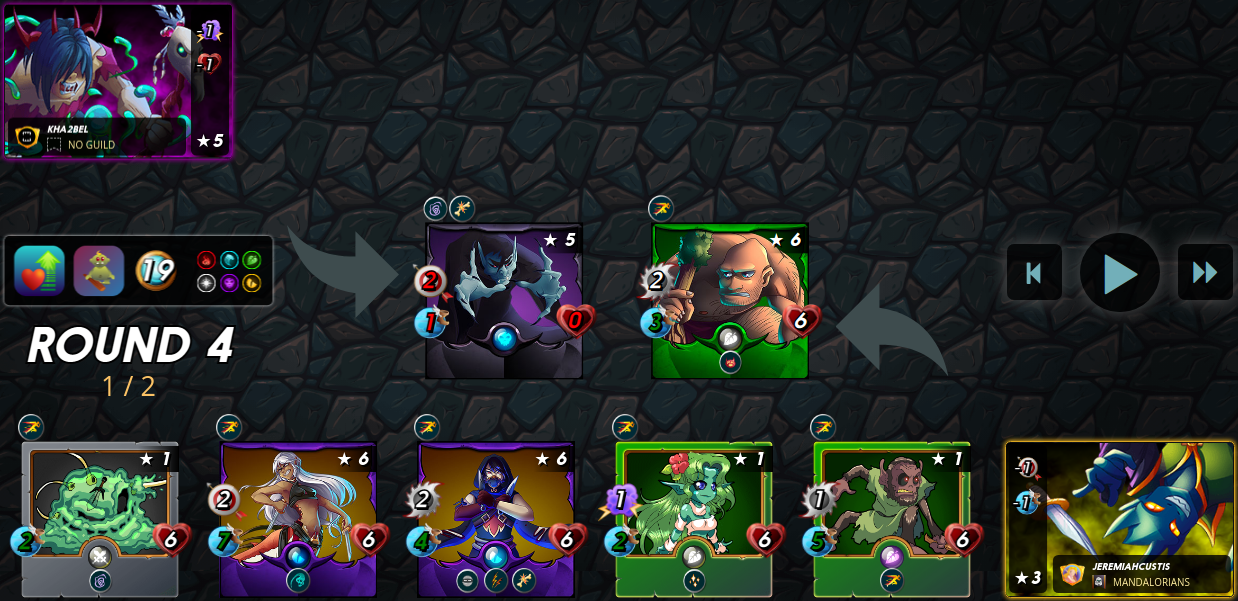 The Naga Assasin is very fast and was able to quickly strike two points of ranged attack every round and the Dhampir Infiltrator did a good job of sneaking around back and finishing off the enemy from the rear.
In the end, all of my cards were still standing. I know I've said this many times, but I'd really like to see a bonus for perfect victories like this one. We can't rip off from Mortal Kombat and call it a flawless victory, but maybe we could call it a perfect victory, or a dominant win. What do you think it should be called?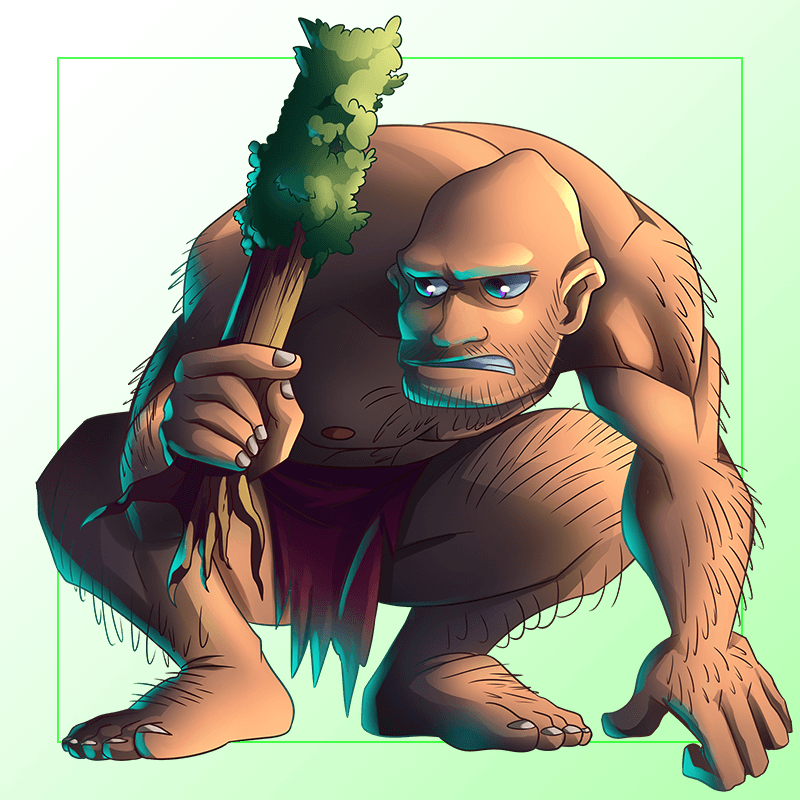 Thanks for reading about my Hill Giant battle. Have a great day!

Check out my battle:
https://steemmonsters.com/?p=battle&id=sl_6e7e2681c2f01539384cab8fe70586f1
This week's challenge:
https://peakd.com/hive-13323/@splinterlands/share-your-battle-weekly-challenge-hillgiant