"A dozen generations sandwiched between the hammer of the Khans' cruelty and the anvil of the icy foothills of Kurguzd forged the Tenyii into reclusive deadly foes. Brought to the training creche from birth, taught to steal for food, beaten when caught, and trained daily with the sword and spear as soon as they were strong enough for their hands to lift steel, the Tenyii clan were hard as iron and as fierce and silent as midnight on the mountain glacier. When the Legion's heralds demanded a sacrifice of flesh and gold to open the rifts to the ways beyond, the Khan sent five hundred waadin berserkers to bring the tribe to heel. When a single horse returned bearing a sack of fifty skulls, the Khan threatened to burn the entire mountain to the ground. A dozen Tenyii Strikers were sent as tribute to spare the tribes and to satisfy the herald's call."
How are all of you fellow Splinterlanders and Splintercurious doing today? Are you digging the new SPS ranked rewards? I think it's a great thing they get staked right away. This should bring stability to the coin, but it may make it harder to get guild members to donate DEC.
The Tenyii Striker is absolutely a must-have card. I would like to MAX it, but it's a bit expensive. I currently have a gold foil level 3 and a standard level 2. I've recently started using the Splinterrents bot on my secondary account to earn DEC so I'll send one over there after it gets unlocked. After battling with the damn bots for all these years, I'm happy to be using one in my favor finally.
My Battle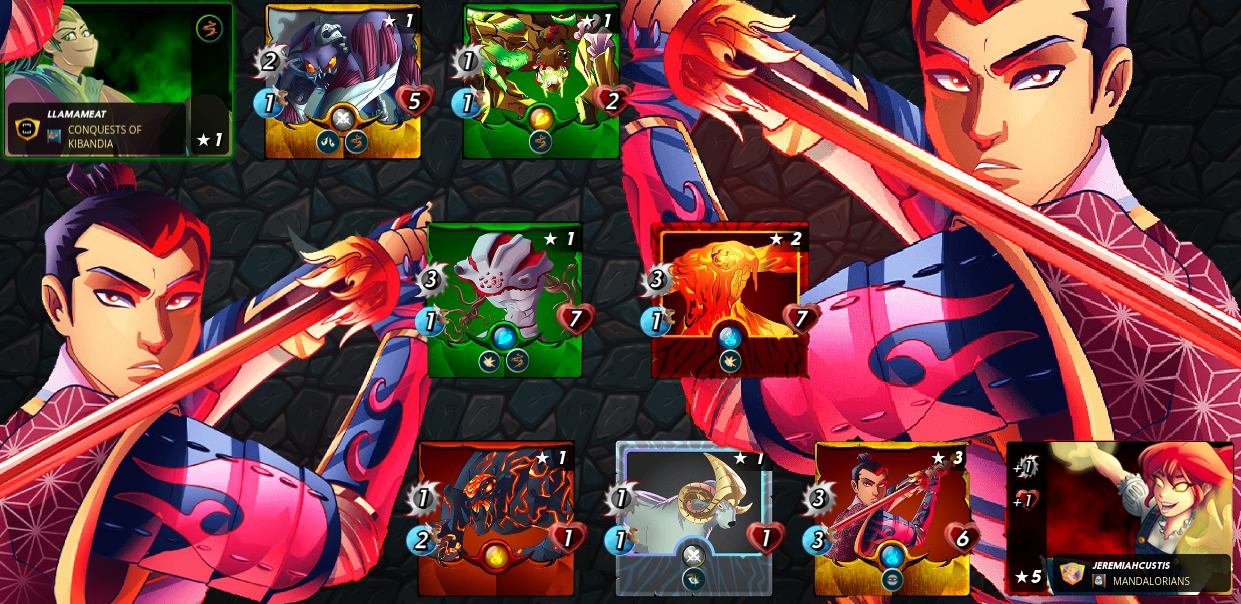 Sometimes when I make one of these share your battle posts I'll have to fight several battles with the card of the week to either win or make it relevant, but I got lucky today.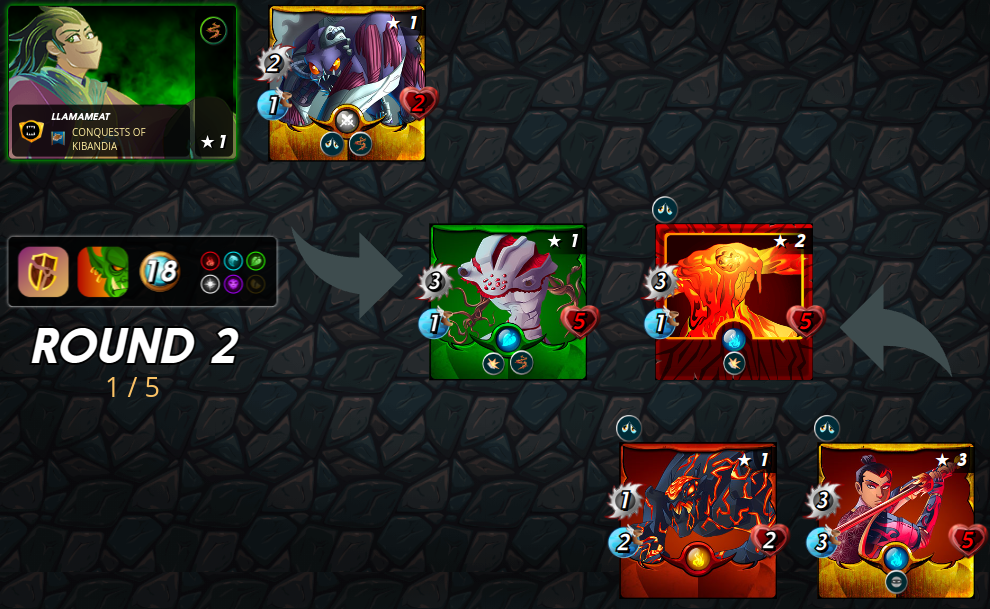 The Tenyii Striker was able to take out their fiend in the rear with its sneak attack, but my enemy was using Mylor Crowling as their summoner. Mylor Crowling causes two points of damage anytime you attack any of their cards so I lost my ram.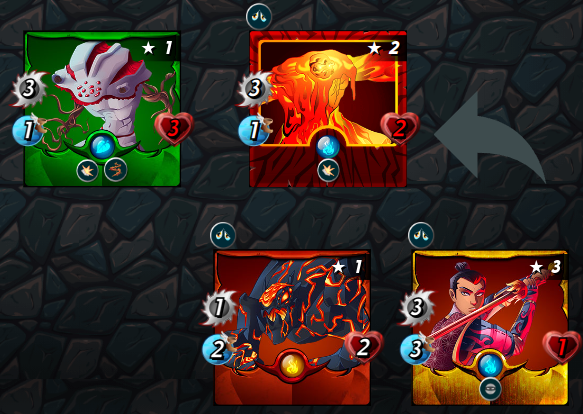 It was 3 to 1 by the third round.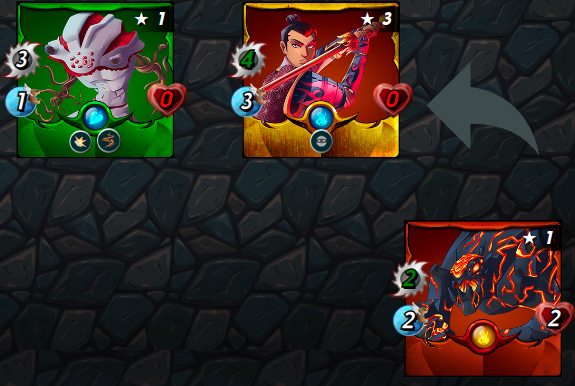 Tenyii Striker killed their tank in the fourth round but also died because of those pesky thorns. Luckily I put the fiend in the rear and was able to pull off an exciting victory.
Join our Guild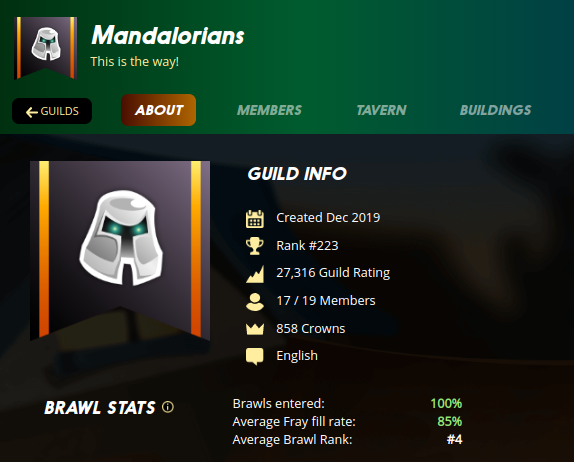 Have you racked up a bunch of merits and looking to join a guild? If you are a gold-level player or have a bunch of gold foil cards then the Mandalorians would love to have you. We usually finish in about 4th place and have a good community. We have two open slots and two inactive members. We only ask that you donate 300 DEC each season and that you are never without your weapons and never remove your helmet showing another living creature your face.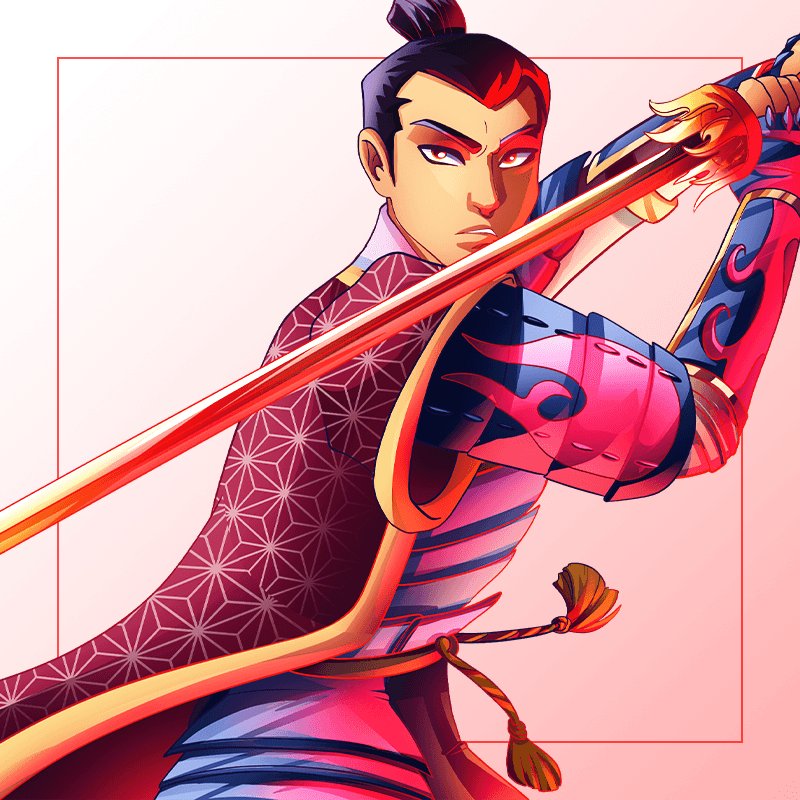 Thanks for reading about my Tenyii Striker battle today. Have a great day and beware of ninjas.

Check out my battle:
https://steemmonsters.com?p=battle&id=sl_eef159d5a3f8274eace7205324bb8f26&ref=jeremiahcustis
Participate in this week's challenge:
https://peakd.com/hive-13323/@splinterlands/share-your-battle-weekly-challenge-tenyiistriker