The first memory I have of ever seeing any video game is of Pong so I guess that makes me an OG gamer, but I never owned or touched a Commodore 64 so that may disqualify my OG status. Back in the early 1980s, the video game industry was a mess. There were too many consoles and too many shit games. The whole video game industry almost came to an end by 1983 when a miracle happened and that miracle was Mario. Mario is still a major player today. That's what I think will be Splinterlands fate. During this bear market with all the scammers and stars pushing NFT junk, it is the only game that I believe will still be around ten or twenty years from now. Nintendo has been around for over a hundred years and has enough cash reserves to last the next 300 years. Just imagine how much Alpha and Beta Splinterlands cards will be worth when you hand your keys down to your grandkids…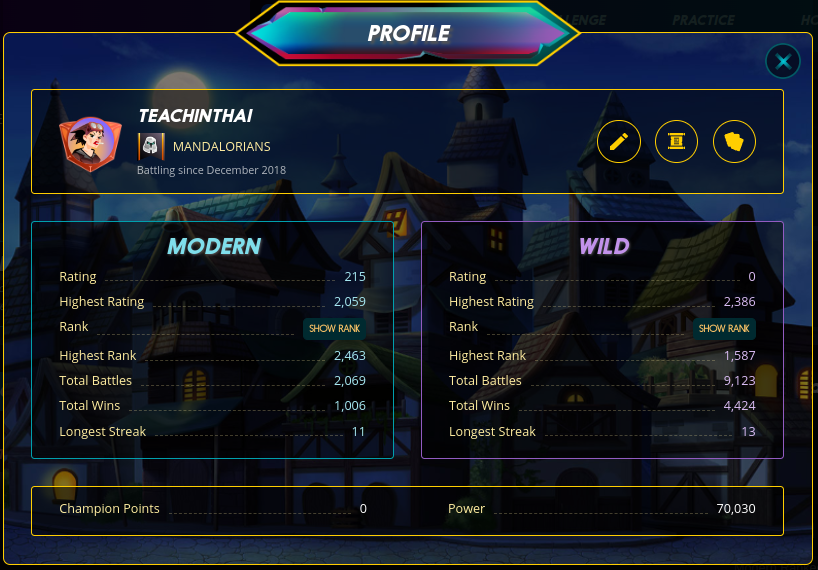 I started using Steemit or these days Koreanit back in 2018. I must have been blackout drunk when I bought my first Steemmonsters (Splinterlands) starter pack because I don't remember playing it until 2019. Just like Bitcoin, I knew this was something special, but I screwed up on becoming a millionaire with both. I still have an ego problem, but it was really bad back then plus I was depressed so maybe it was a good thing I didn't get a Lambo back then. I had just come back from living in Bangkok for 18 years. I love teaching English to adults, but hate kids so I quit or got fired from any job teaching little shits but excelled teaching business students. Since I can read, write, and speak Thai fluently I thought that my popularity with thousands of students over the years would instantly transfer to my new Steem account @teachinthai but, it did not so I abandoned the account and just started this account and only post in English. Maybe there just wasn't enough of a Thai community. Maybe my posts sucked. Who cares it's still a good idea to teach English to Thai people on HIVE. One day I may try it again, but when I met the girl of my dreams in Laos and saw that she loved Splinterlands, I gave the keys to her. She's only been playing for a year, but I have her fight all my brawls and let her play until we make it to Diamond League because she's a much more strategic player than I am.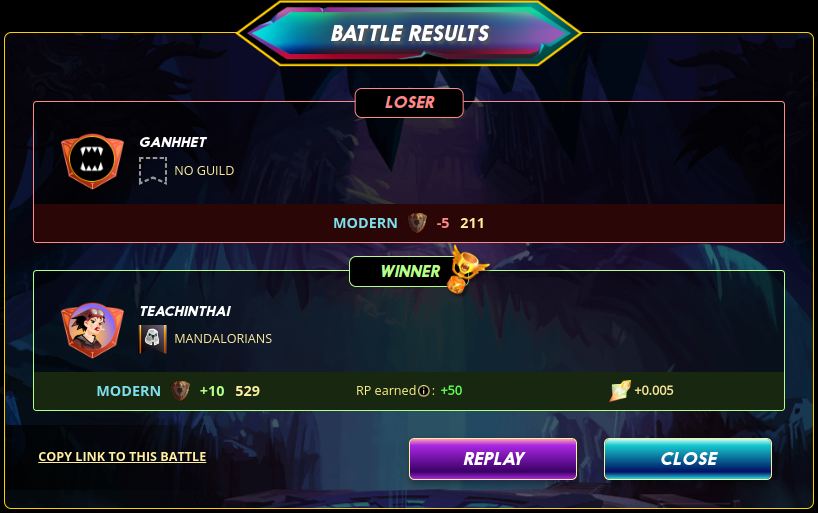 I love that she's a great player. The only thing I don't like is that she doesn't care what the ECR is. She'll play until things go down to 1%. She couldn't explain what decentralization or blockchain is, but she is the type of player that Splinterlands needs more of because she's into it for the fun of the game.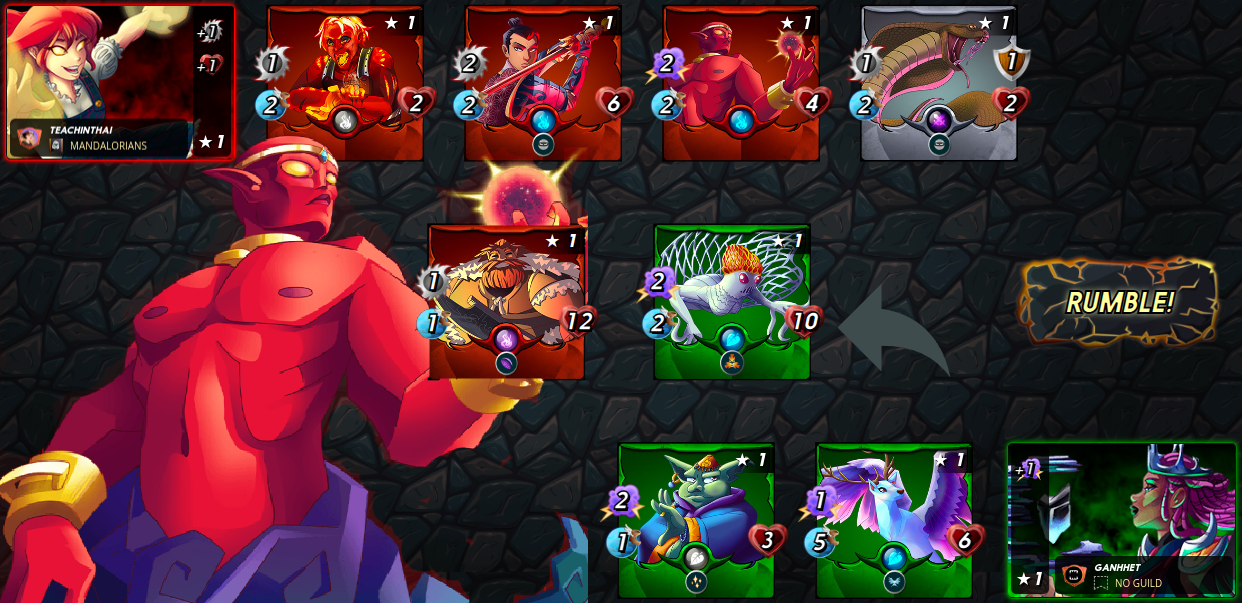 When one of these weekly Splinterlands Share Your Battle posts comes along, I'll kill my ranking or chances of victory over and over again just to win with the card of the week, but she has a different approach. She only cares about winning so I'll show her a picture of the card and ask her to tell me when she uses that card and wins so I can post about it.
Her Battle Strategy: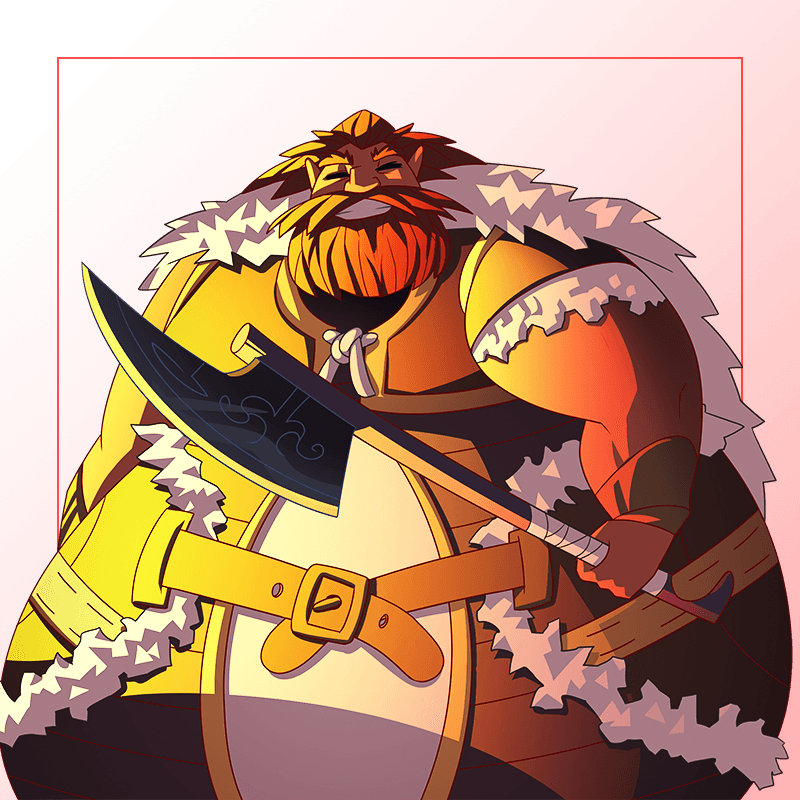 I've never used Tusk the Wide ever. He's not cool looking, has a weak attack, slow, and uses too much mana, but she put him to good use as a tank to absorb the enemy's attacks while she smashed them from the rear with sneak attacks after taking out their taunting tank.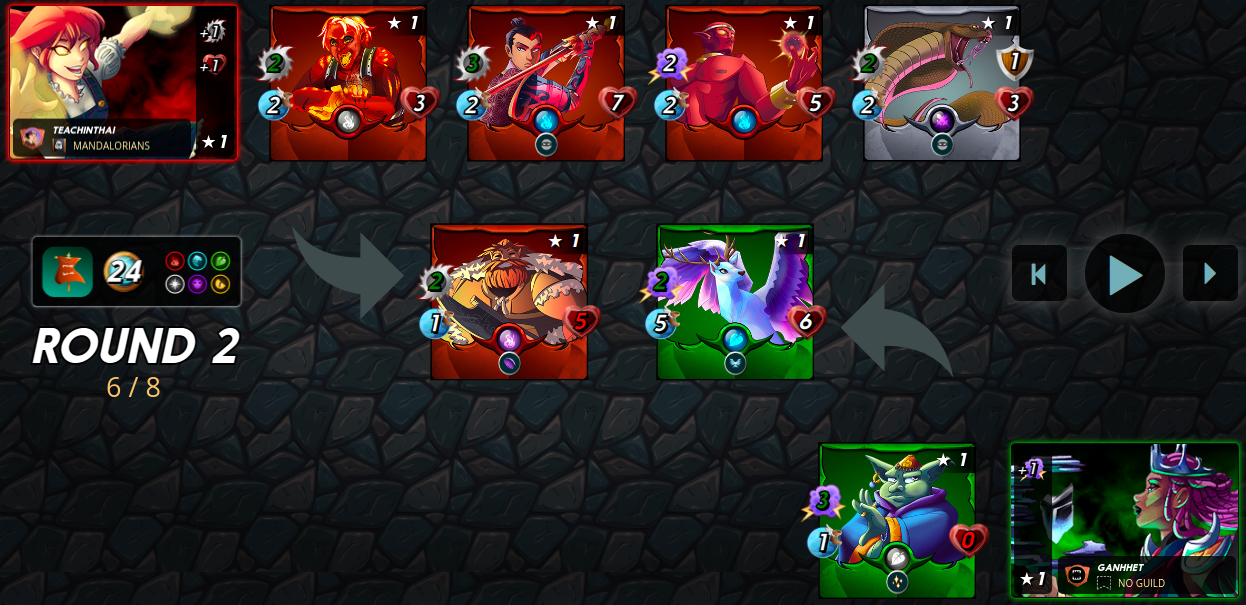 Once their tank was gone their healer was no match for two sneak attackers.

There really needs to be some kind of bonus for battles when you don't lose a single card.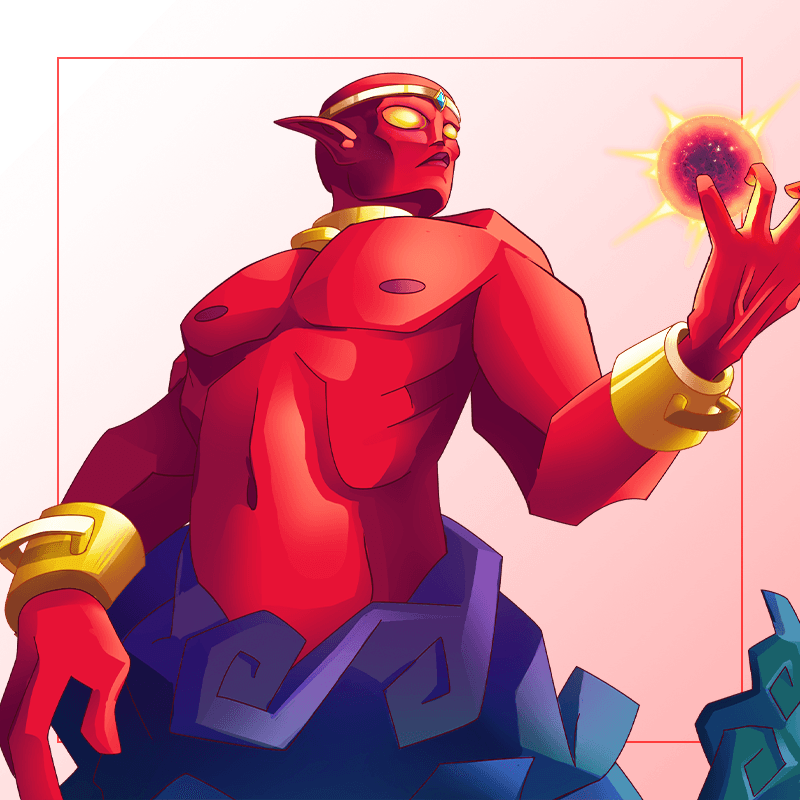 Thanks for reading about my better half's Djinn Apprentice battle today. I really thought there would be a better play2earn game than Splinterlands after all these years, but nothing has come along yet. I was hoping for something like a VR GTA-like game that also rewards streaming your awesome moments of the Ready Player One like metaverse gameplay, but it also took me two decades to find the one, so like Diana Ross & The Supremes said,
Love don't come easy
It's a game of give and take
You can't hurry love
No, you just have to wait
You gotta trust, give it time
No matter how long it takes

Check out her battle:
https://splinterlands.com?p=battle&id=sl_81f4b6ad6ca40b50032be5d1927bf5e2&ref=teachinthai