This festival changes dates each year because it falls on the full moon. It is a Buddhist tradition that was adopted from Hinduism. Some people pray to the water goddess, bless their ancestors, wish for good luck for their relationships, or float the year's bad luck away. I'll wish for all of the above. I've celebrated it many times with my kids or students, but this was the first time I had a romantic Loy Krathong.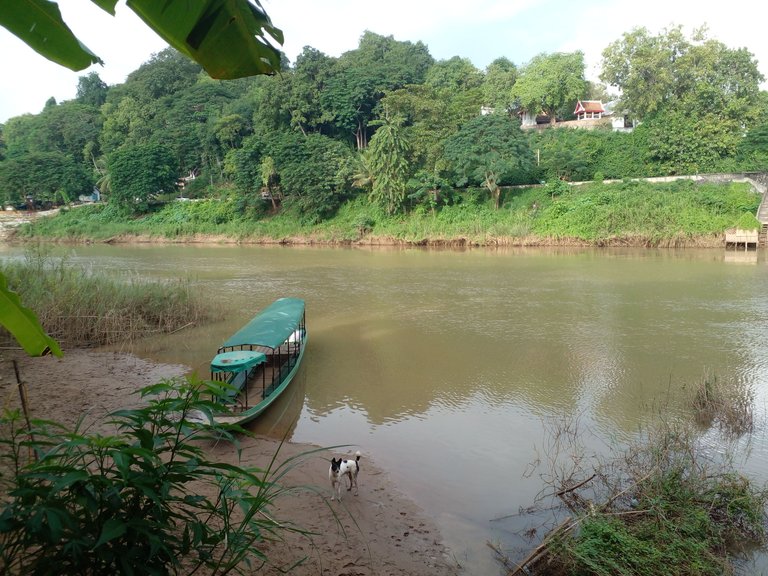 I took my dog Rapper to the river before my wife's friends arrived at our place to give their offerings to the monks. I was both surprised and impressed that he got into the water because he hates taking baths.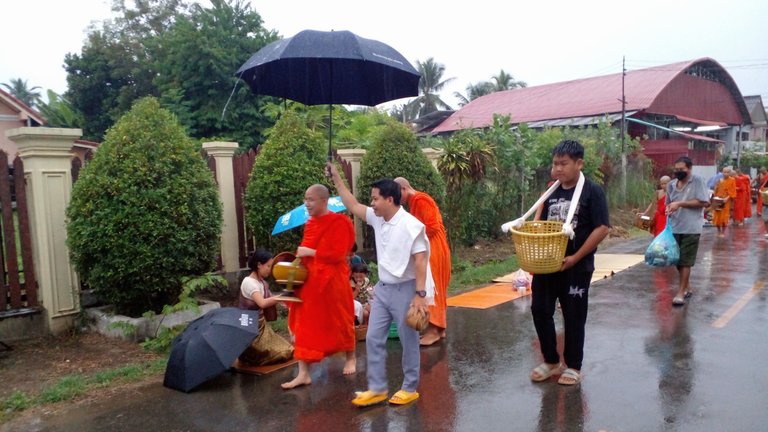 Just as the monks came to our spot it started to rain.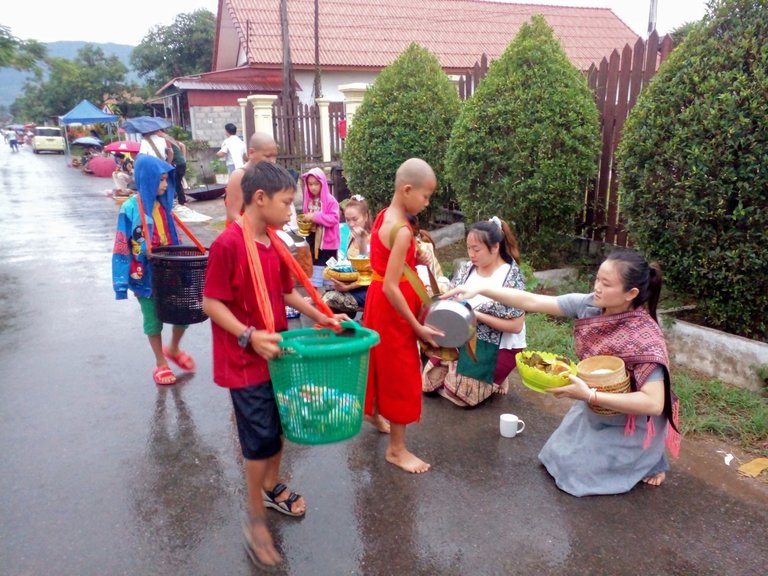 Since it was such an important day the monks needed these boys to help them carry all offerings they received. I guess it's like Halloween, but they do this every morning at sunrise and only monks get stuff. Some people will give them rice, but most will give them treats and even cash. I like walking my dog early in the morning, but only see about one or two people out every day, but there were hundreds of people on my street for Loy Krathong.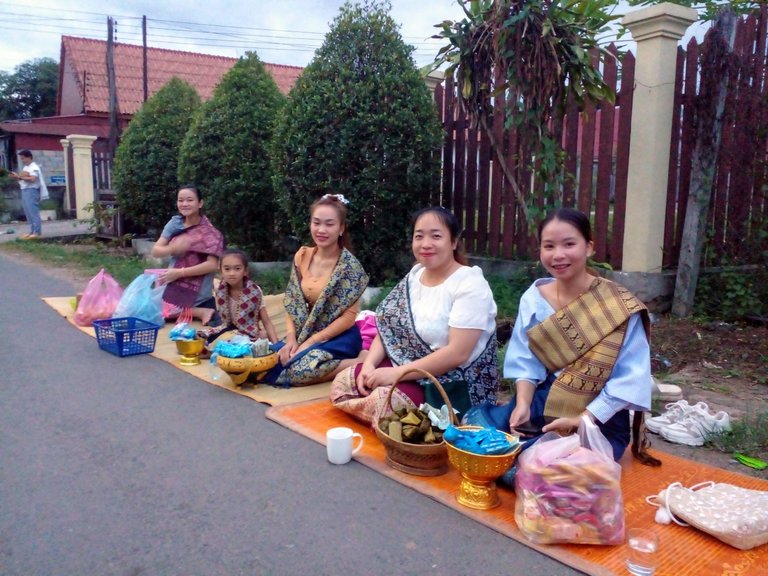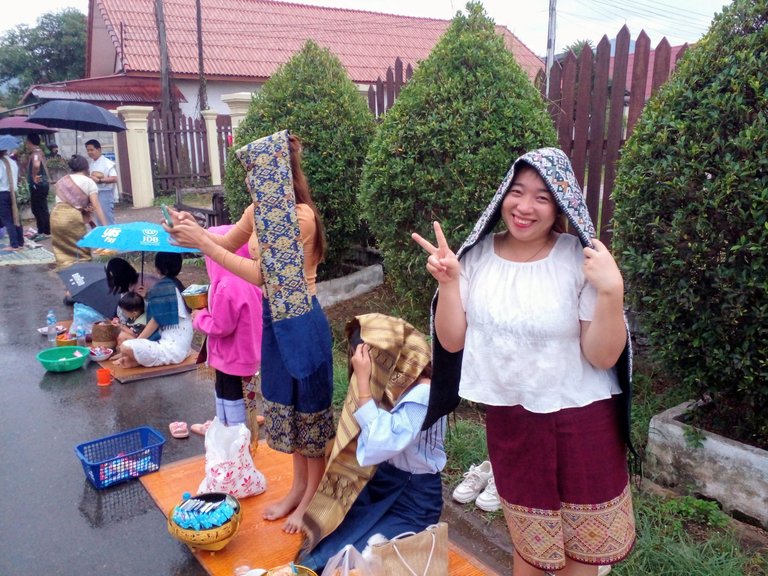 I don't know what these are called in either Lao or English, but they worked as both a decoration and protection from the rain.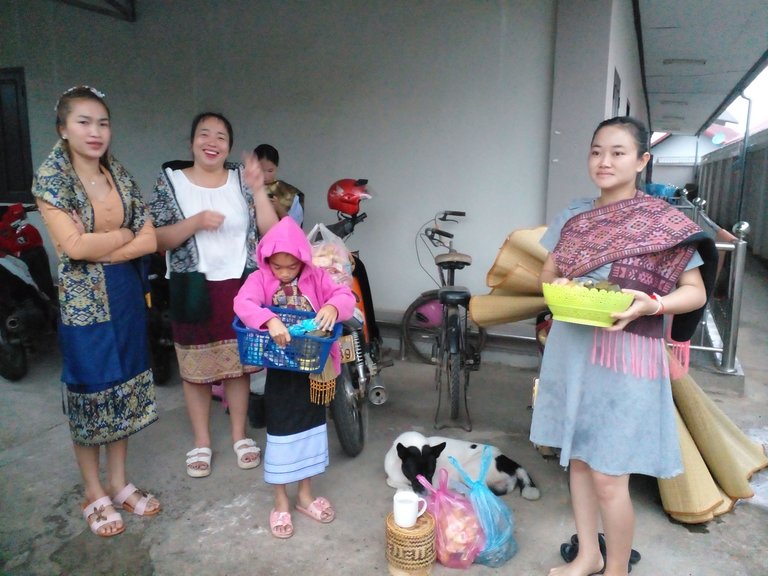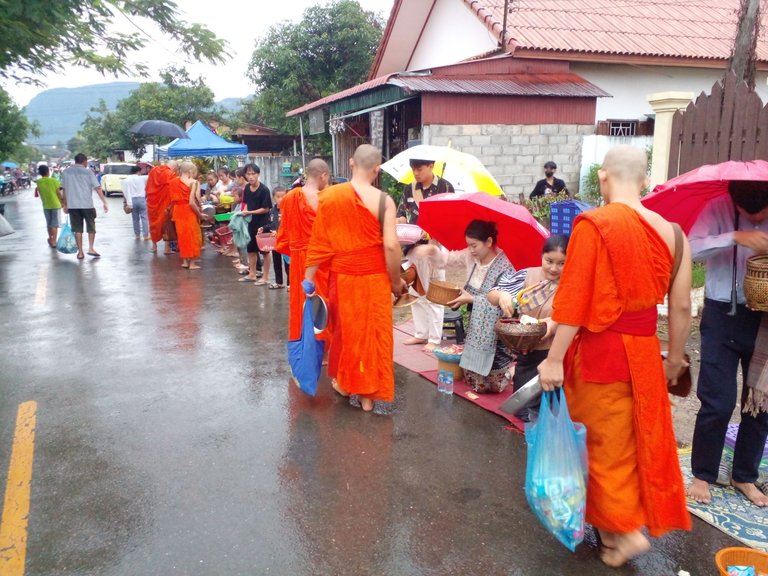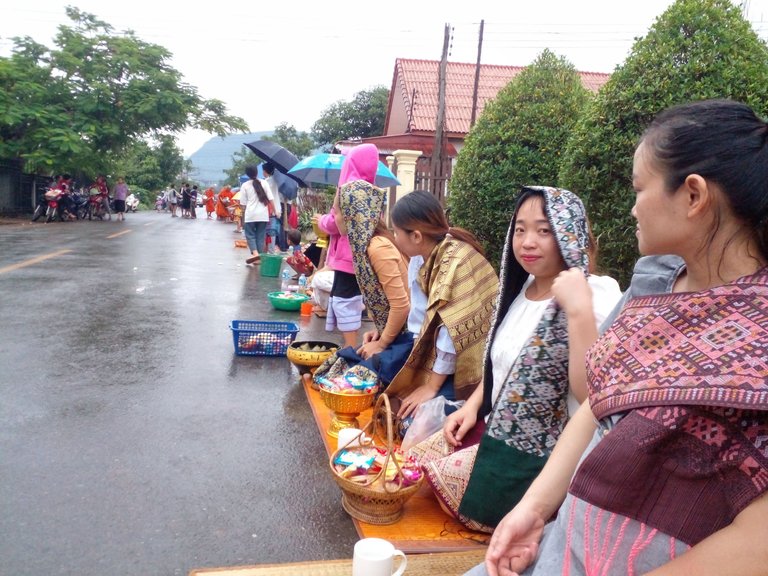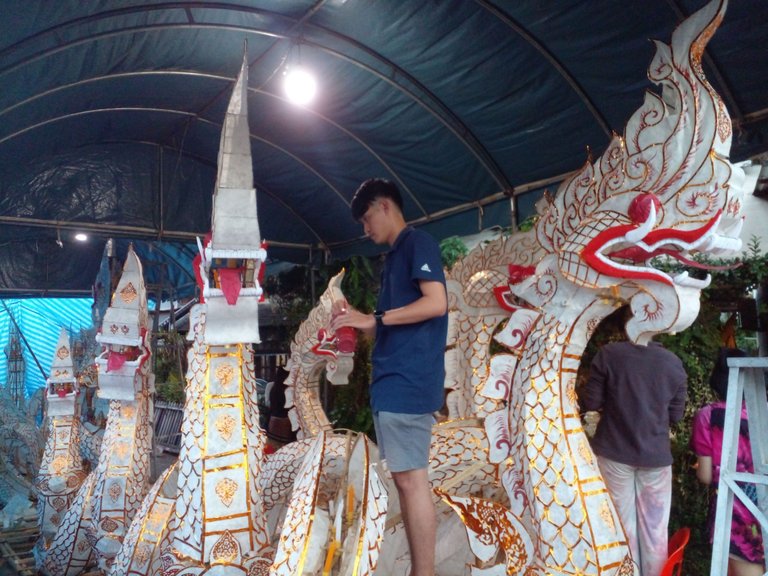 The town made several of these floats from each village and competed for prize money for the best-looking one. I saw them working on this one for several days. I think it got 4th place. They look really cool at night with all the candles when they are set in the river.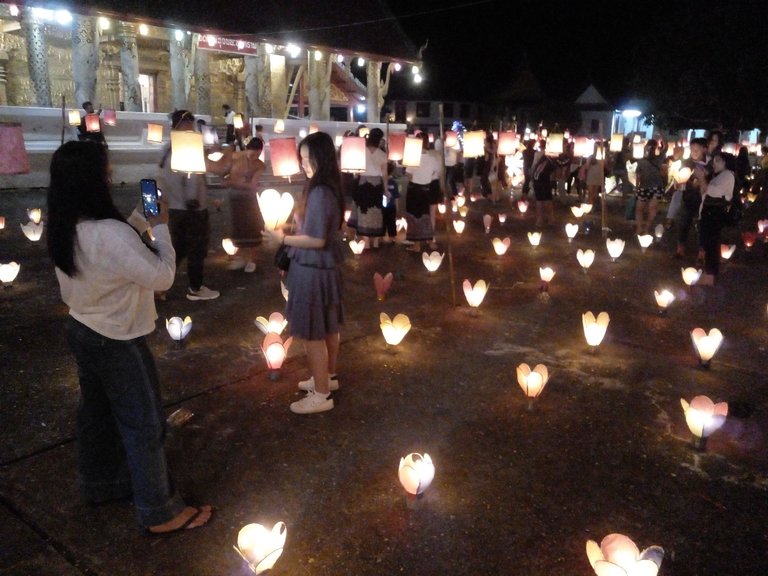 It felt like a mix of Halloween and Christmas with all of the candles everywhere. I've celebrated Loy Krathong in Thailand many times, but it was a much better and more traditional experience in Laos.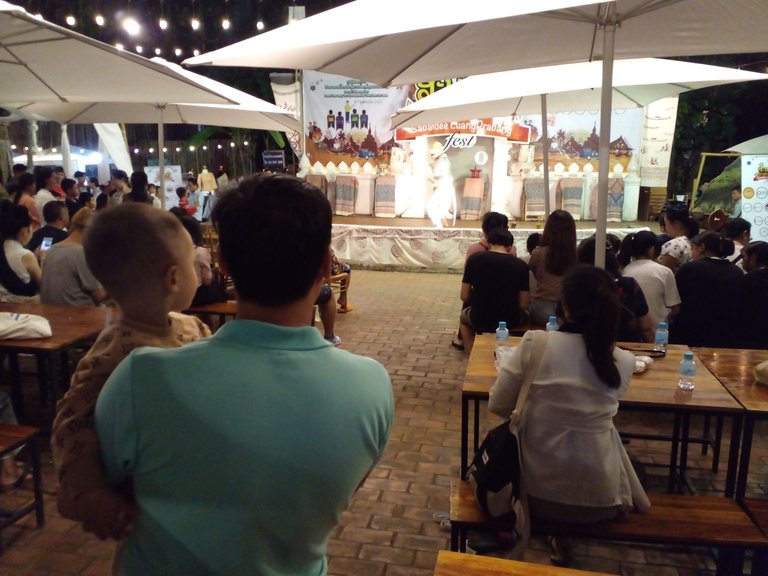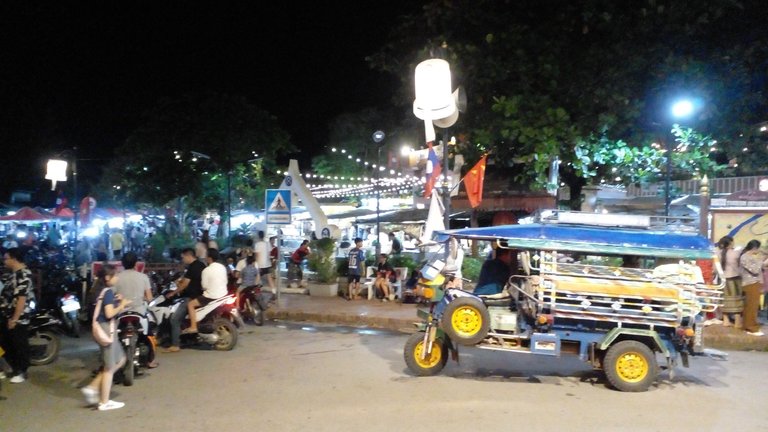 They tried converting to electric tuk-tuks about five years ago, but I don't see any today. I'm not sure if it's because of price or poor battery longevity, but they are back to using these ugly-looking things again. They are fun to ride in when you first come here, but I'm quite disappointed they are still a thing.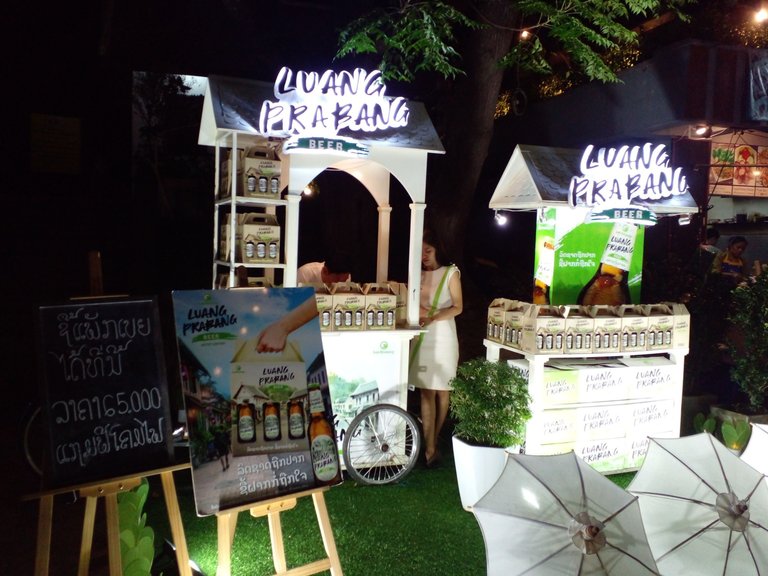 Luang Prabang has its own brand of beer, but it's got nothing on Beelao. During the pandemic, restaurants would add free beers to every food order, but I'm still not a fan.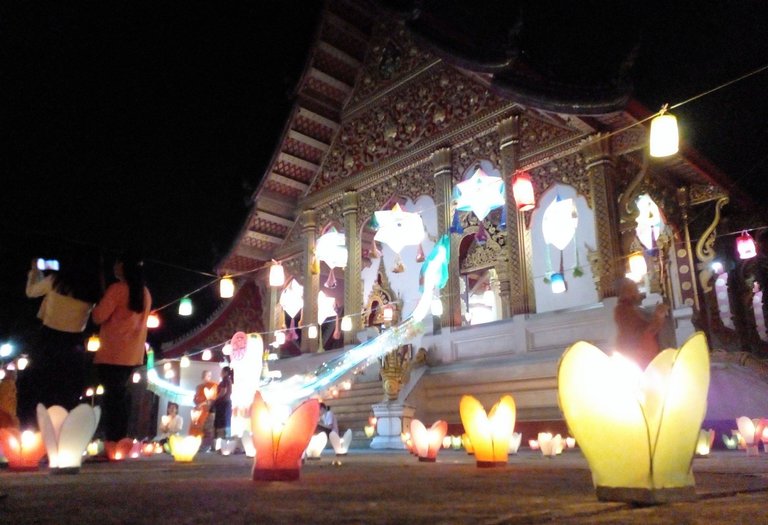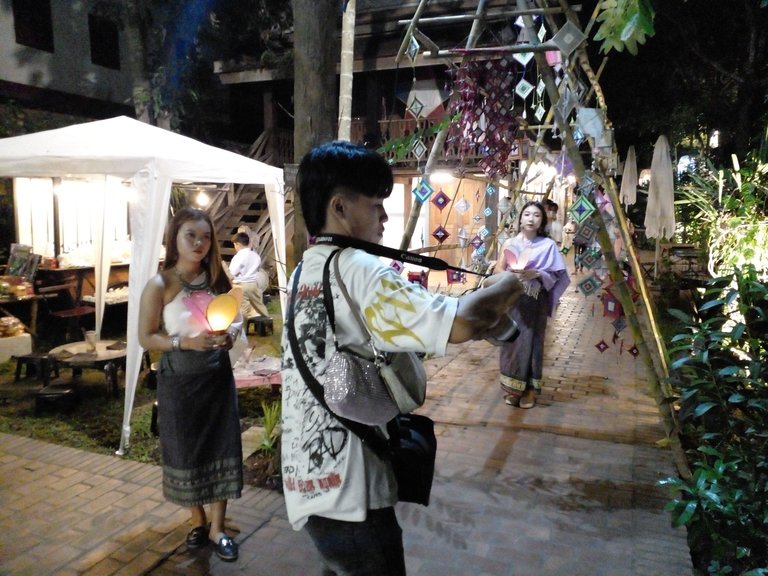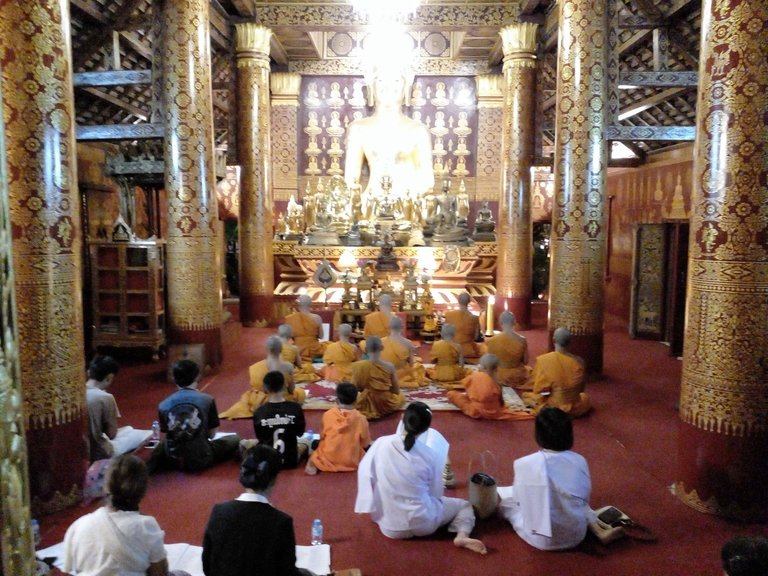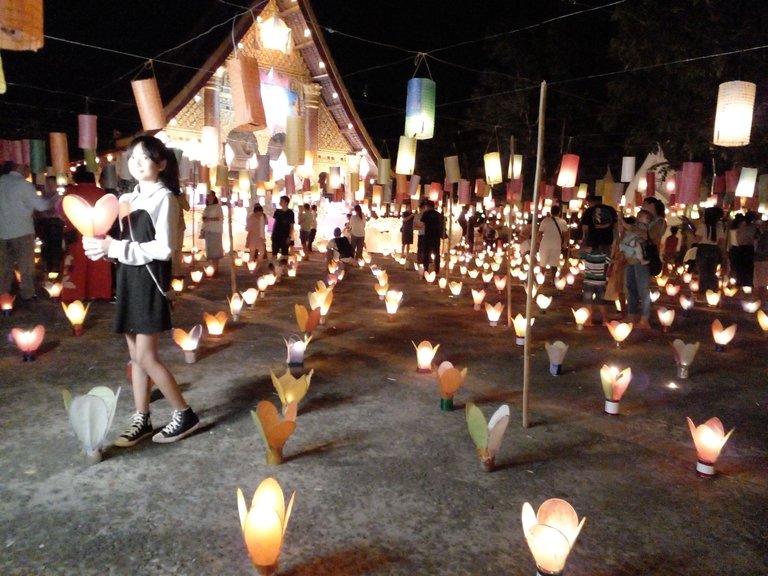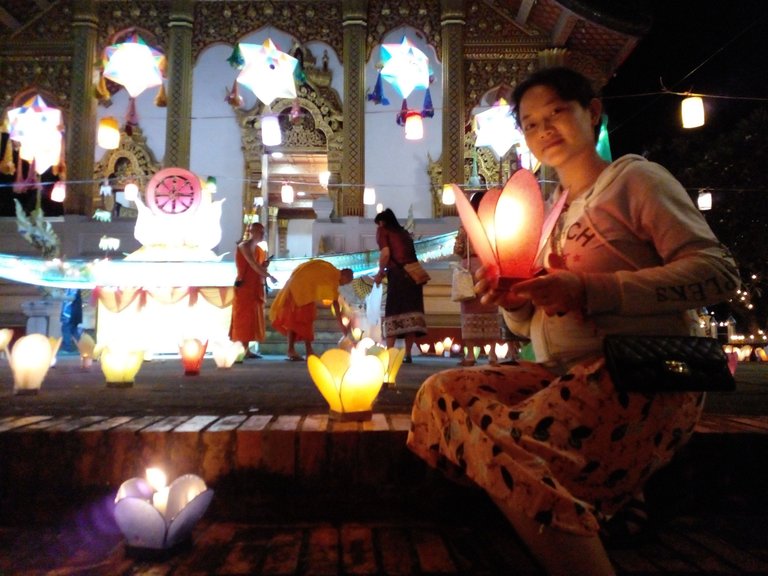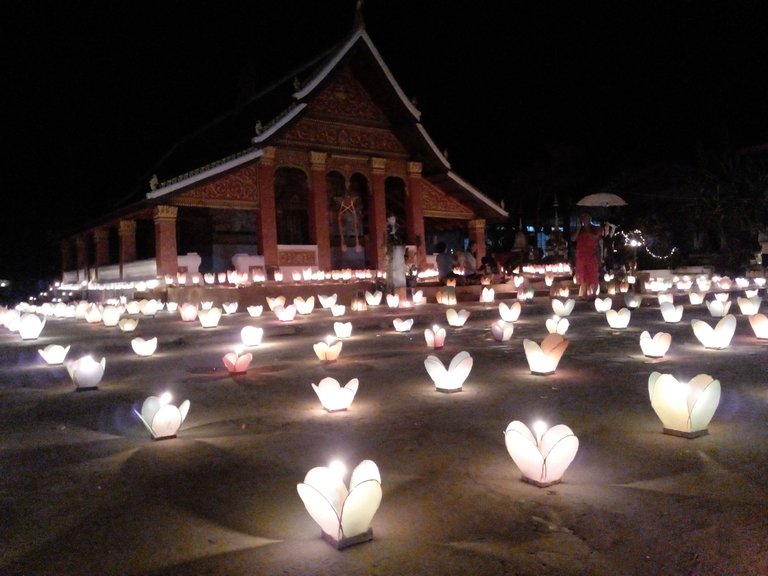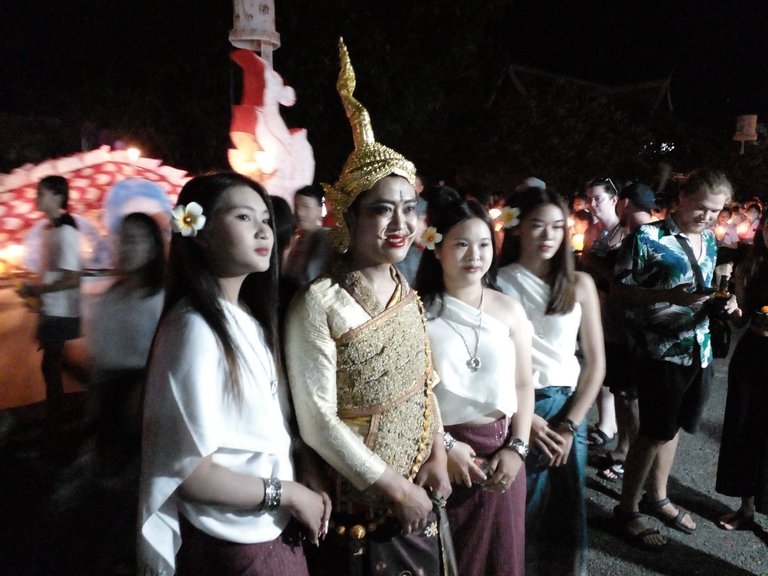 I asked my wife why only the ladyboys dressed up as giants and she said it's because they are big and Lao men aren't interested in dressing up. I wish Lao women dressed like this every day. It looks so much better than modern fashion.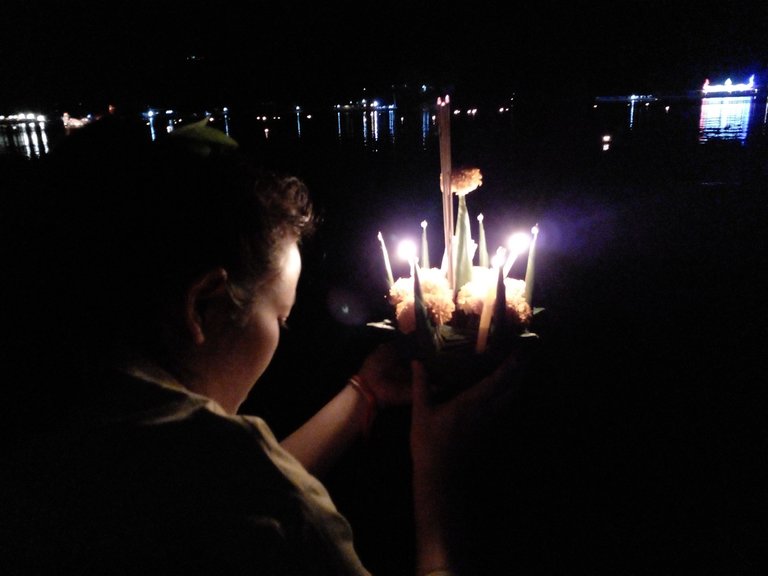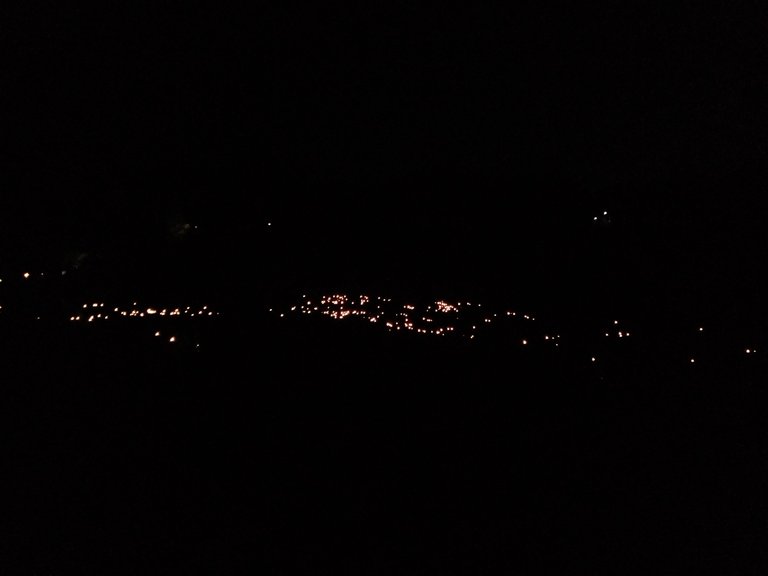 It's really hard to capture the moment at night with a Samsung phone with pictures, but I think this video did a good job. Thank you for checking out Loy Krathong 2022 in Luang Prabang with us. Let's hope all our bad luck floats away…