A lot of photographers swear by taking pictures during that "Magic Hollywood Hour" when the sun is setting so you'll get the best light, but the light rapidly changes and it gets dark so fast you'll only get a few pictures. It's not so hot so there will be lots of people ruining your shots with their selfies, but if you go at noon when it's super hot you'll have fantastic light and you'll be alone.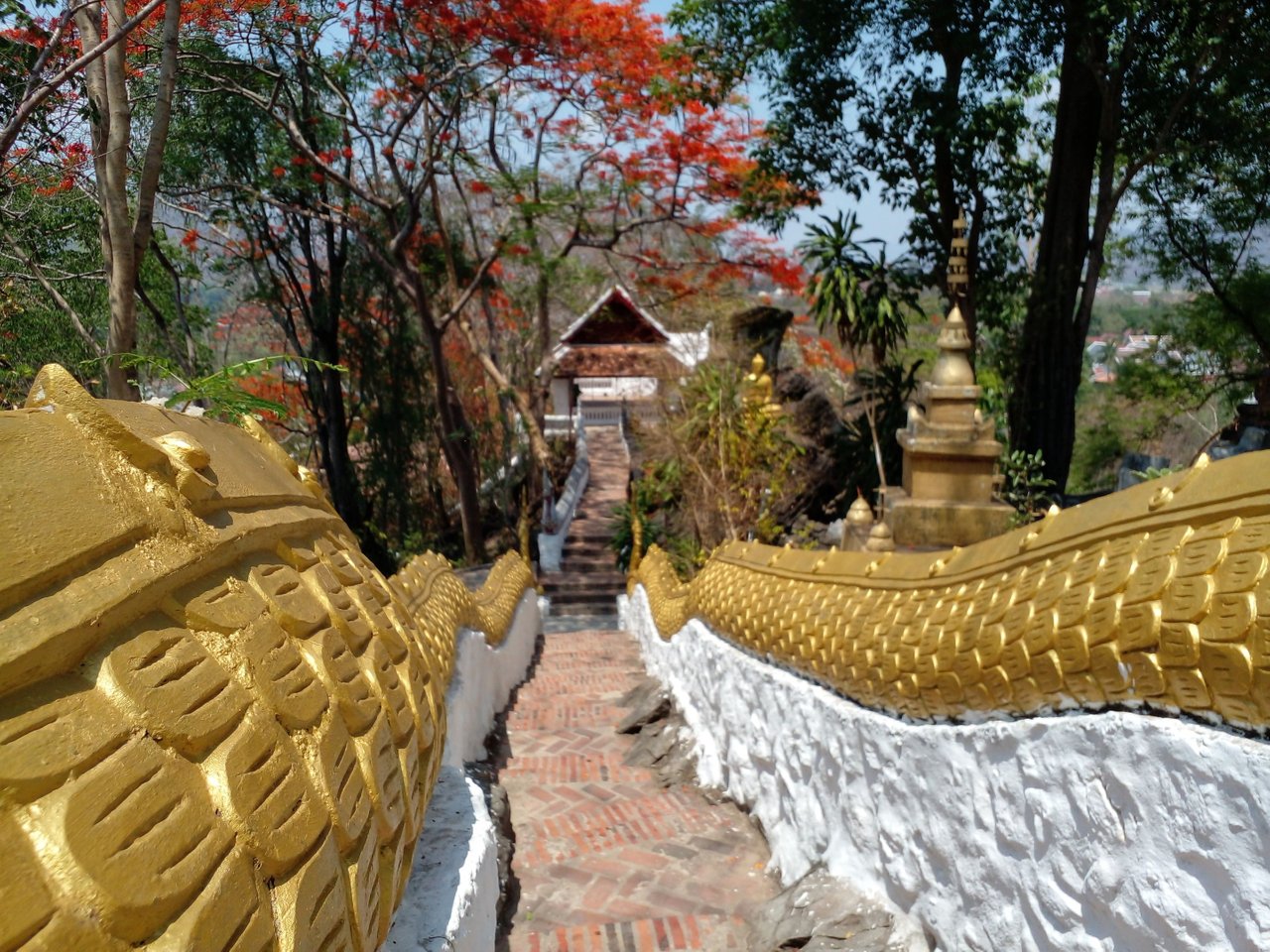 The temperature was 35 C (95 F if you're American like me) and I wanted to get to the top fast so a jogged up skipping a step to save time. I thought I had developed myocarditis or irregular heartbeats from the virus and I've been super lazy and low on energy for years, but I feel good again after running to the top without getting out of breath or feeling dizzy. The negative effects were thankfully temporary. My dog can totally do this sprint up to the top, but he won't even try when it's hot so I left him at home.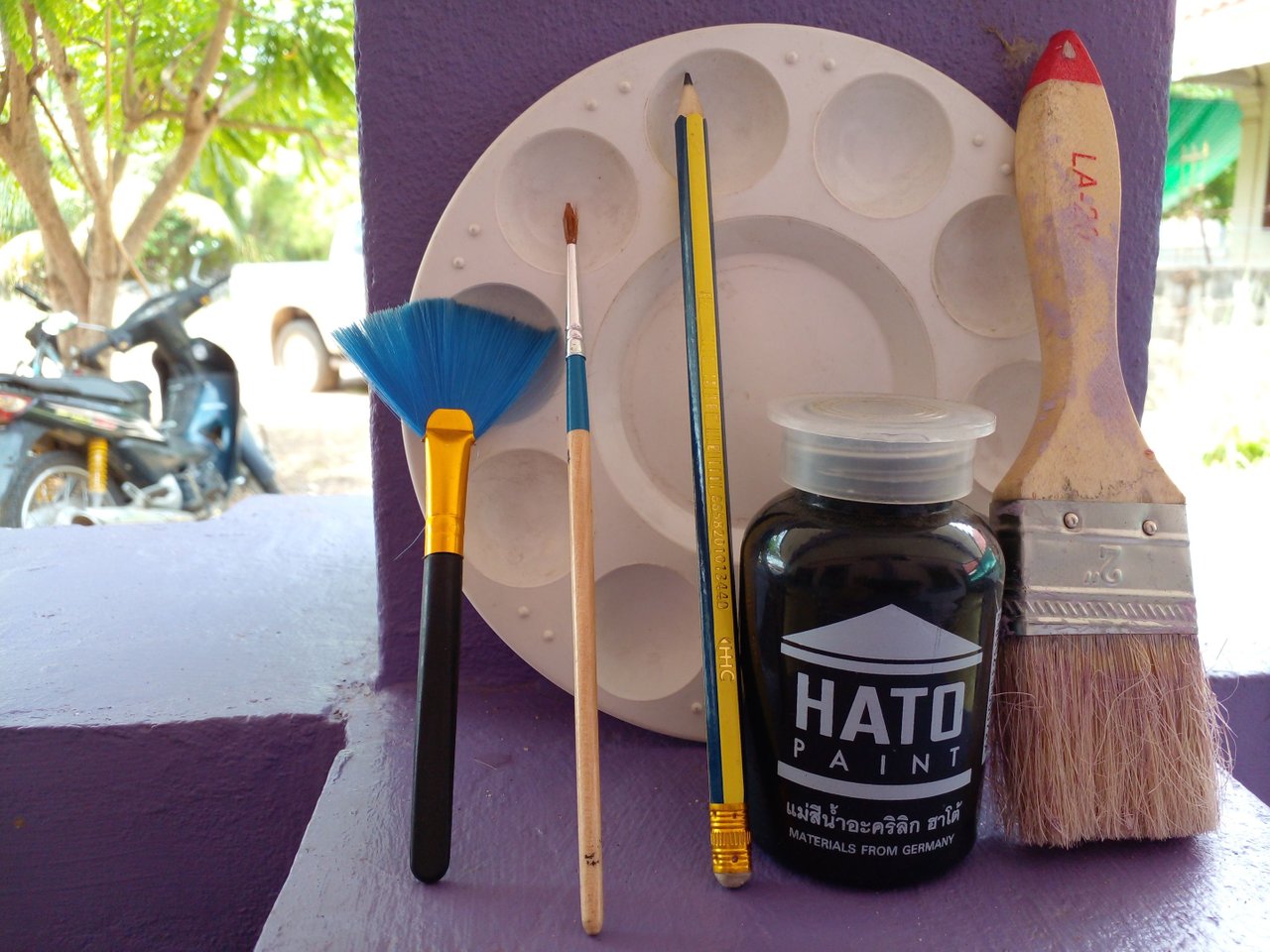 I wanted to paint the pagoda on top of the hill so I gathered up what art supplies I could find. I only had black paint so it will have to be a dark painting. I can see it from my door, but it's very small. I did line up the painting with the actual direction and view of the pagado so anyone who sees the painting will also get their bearings.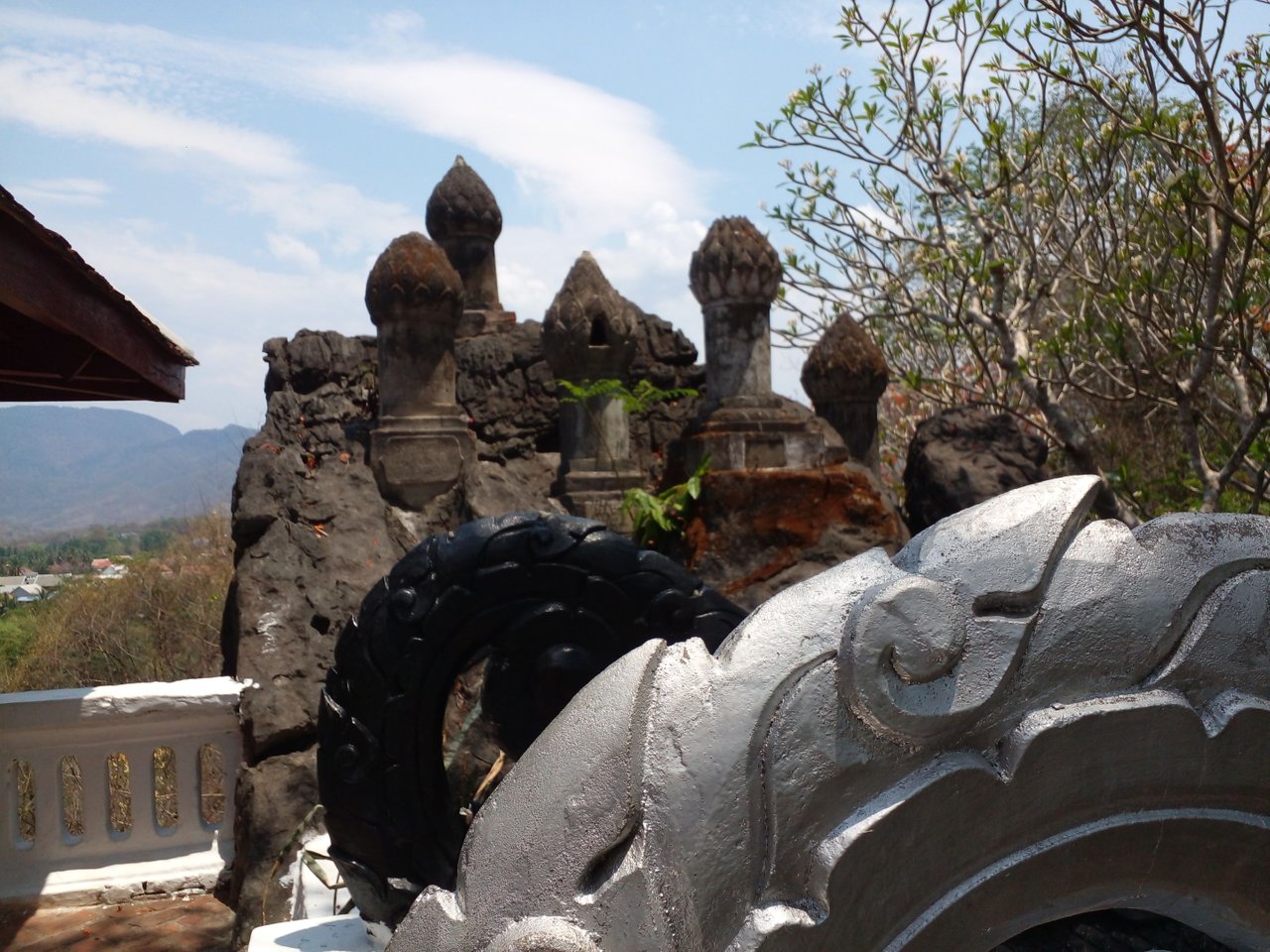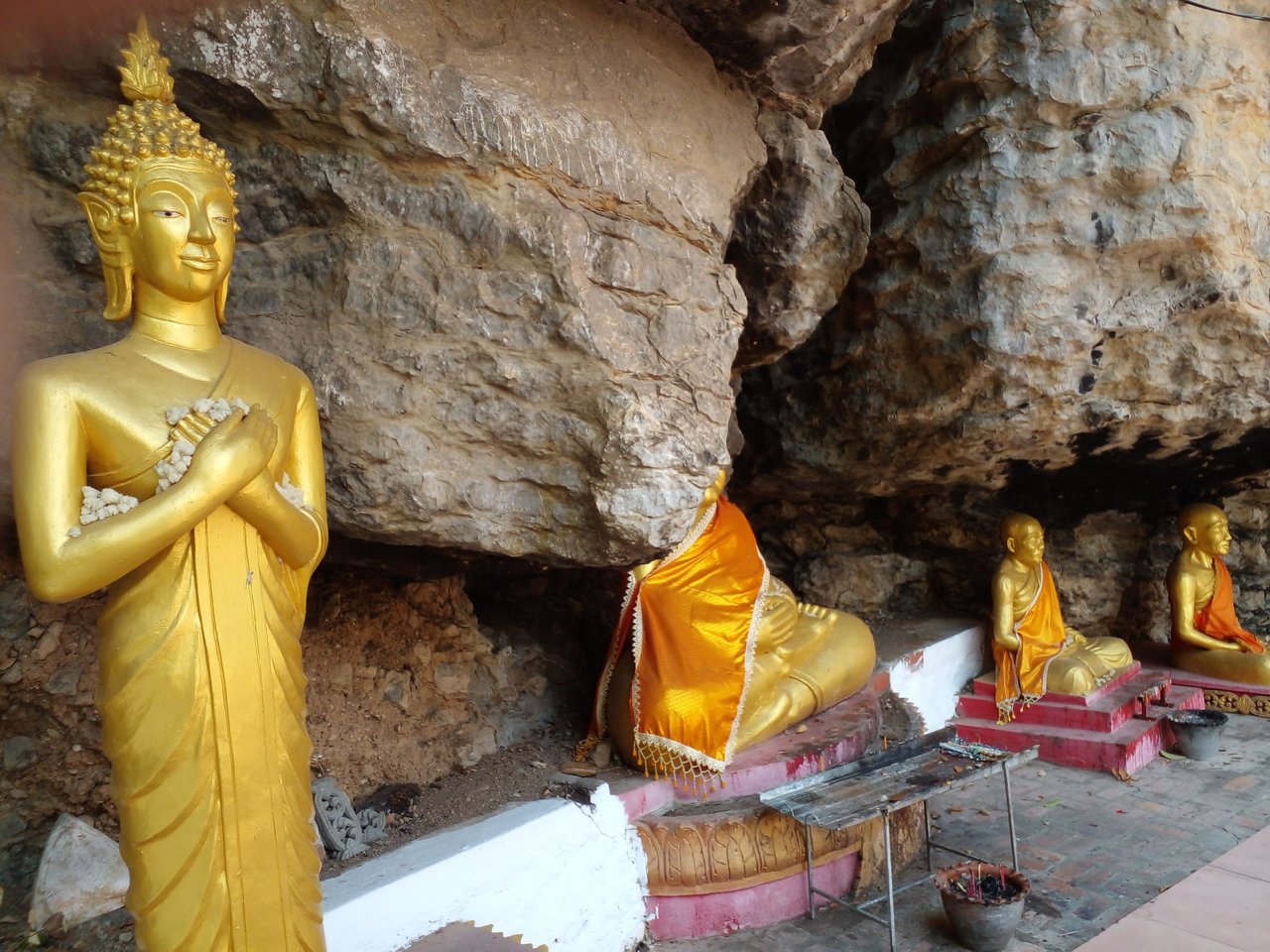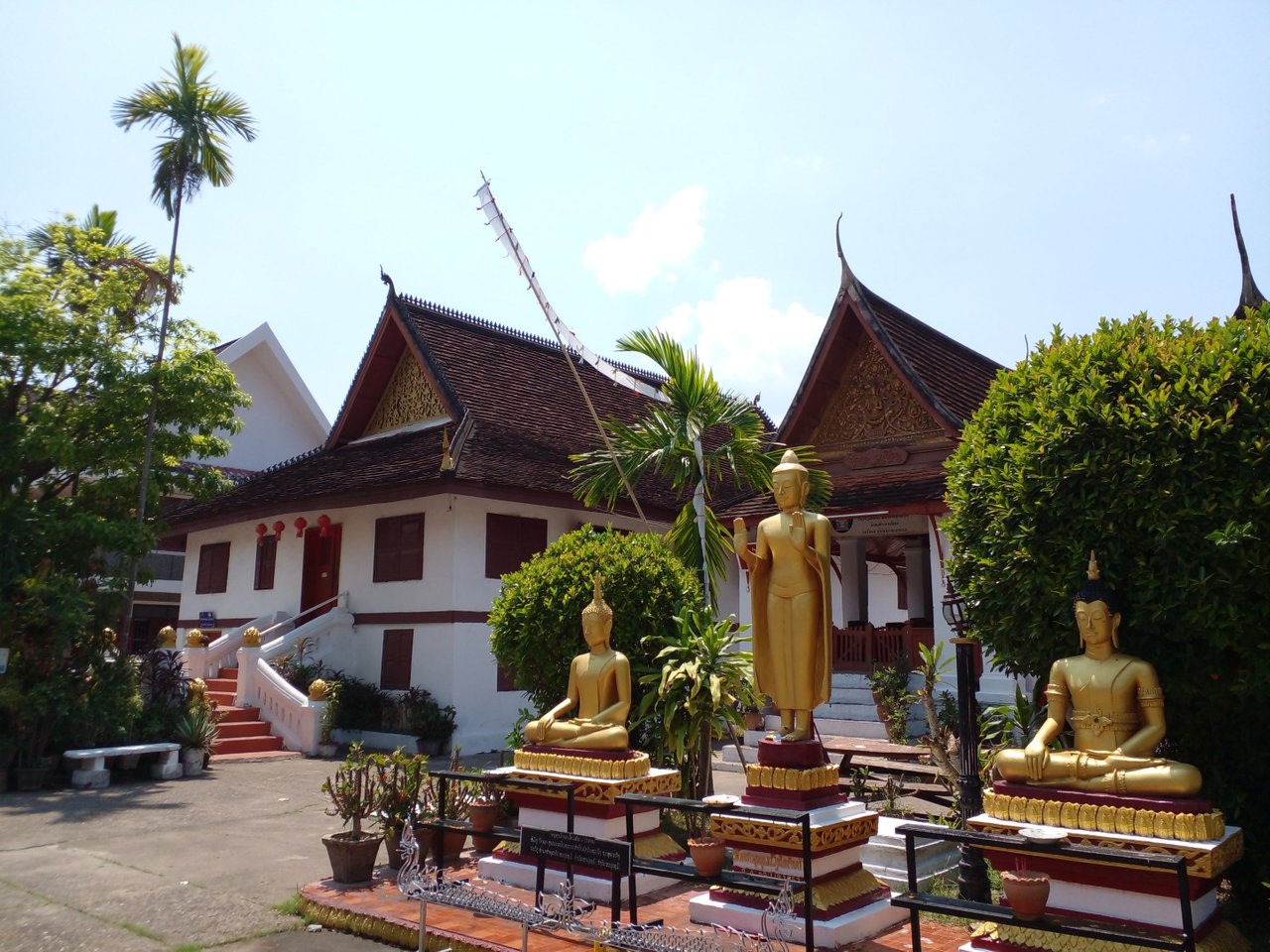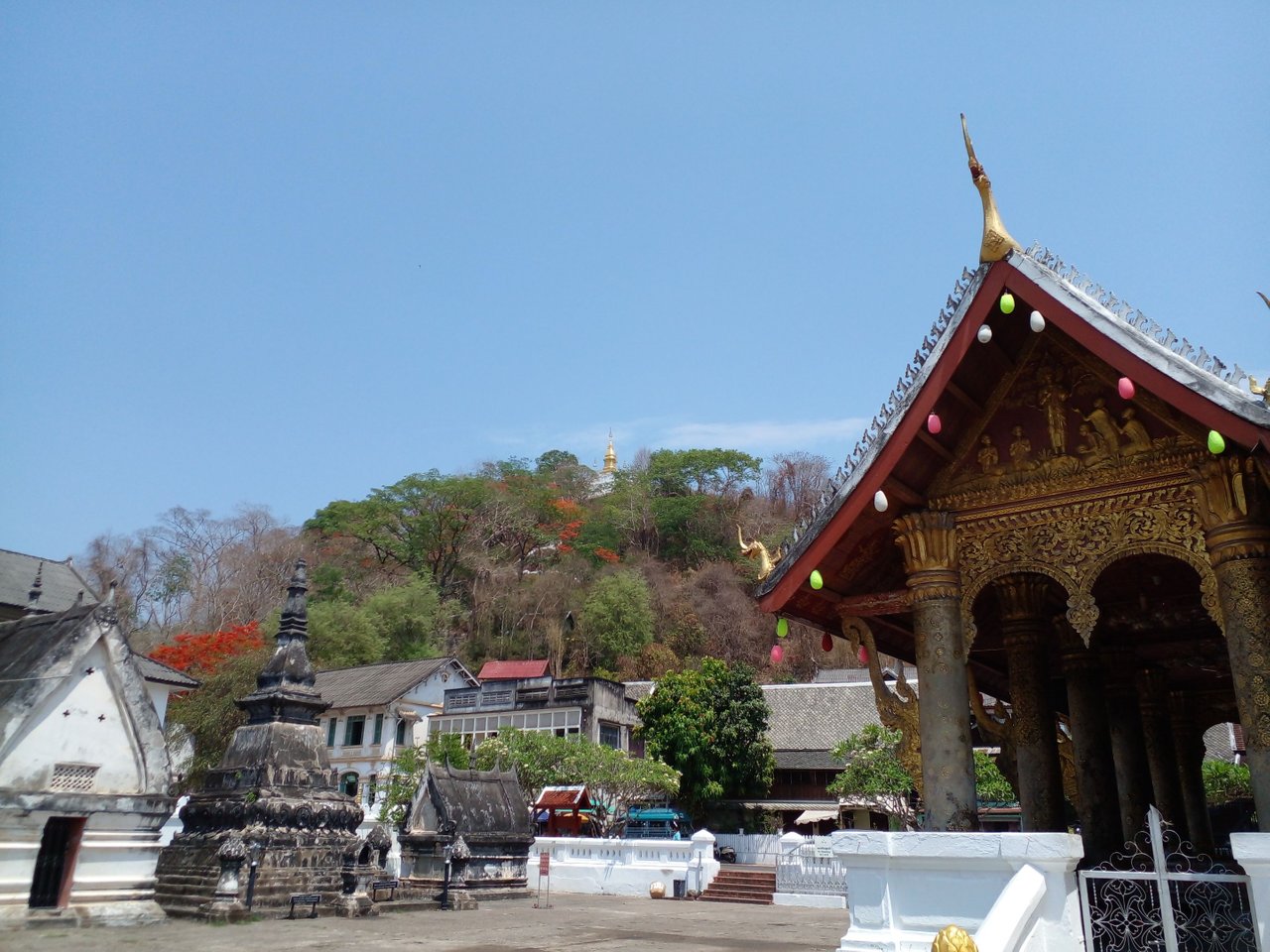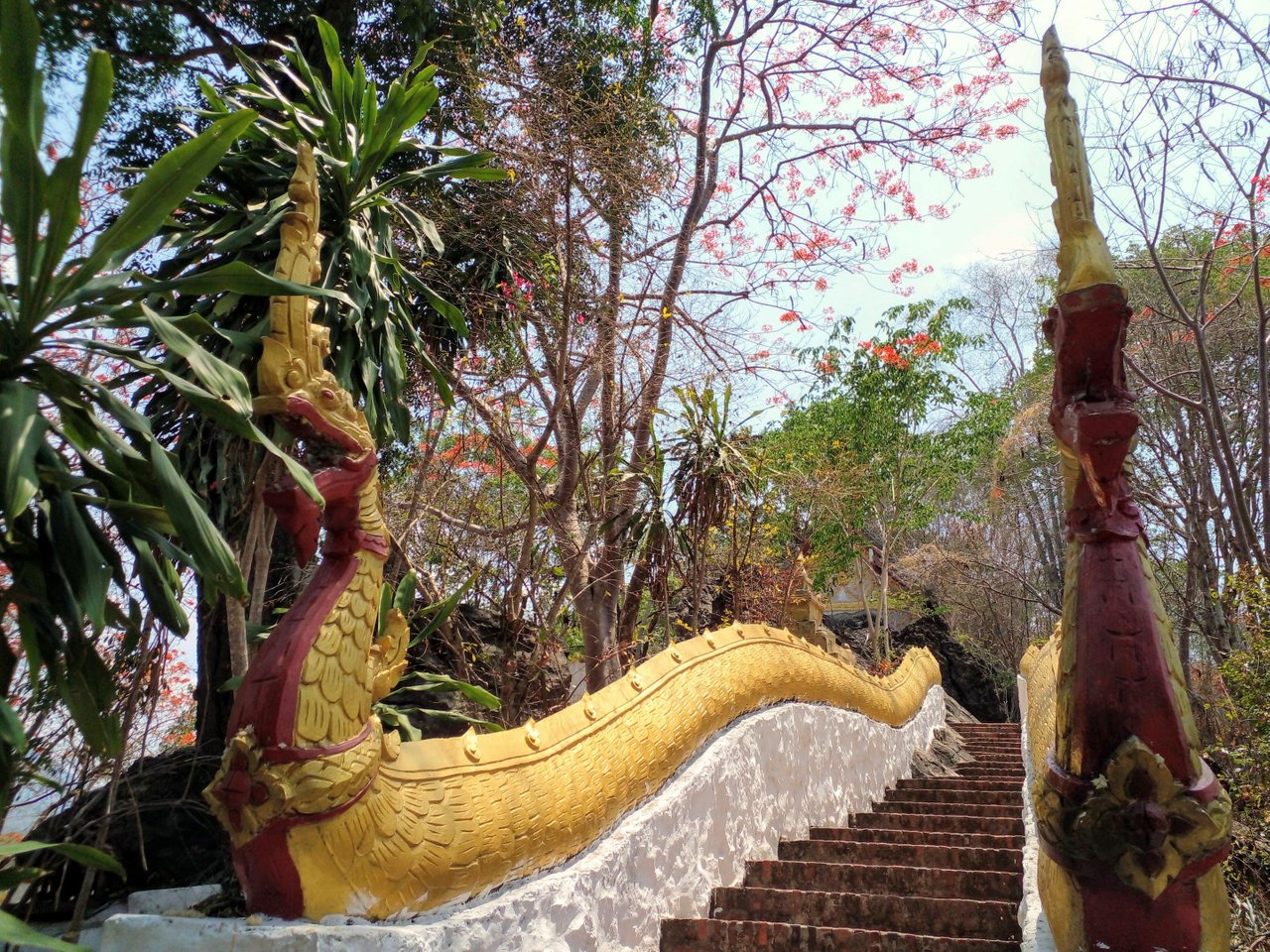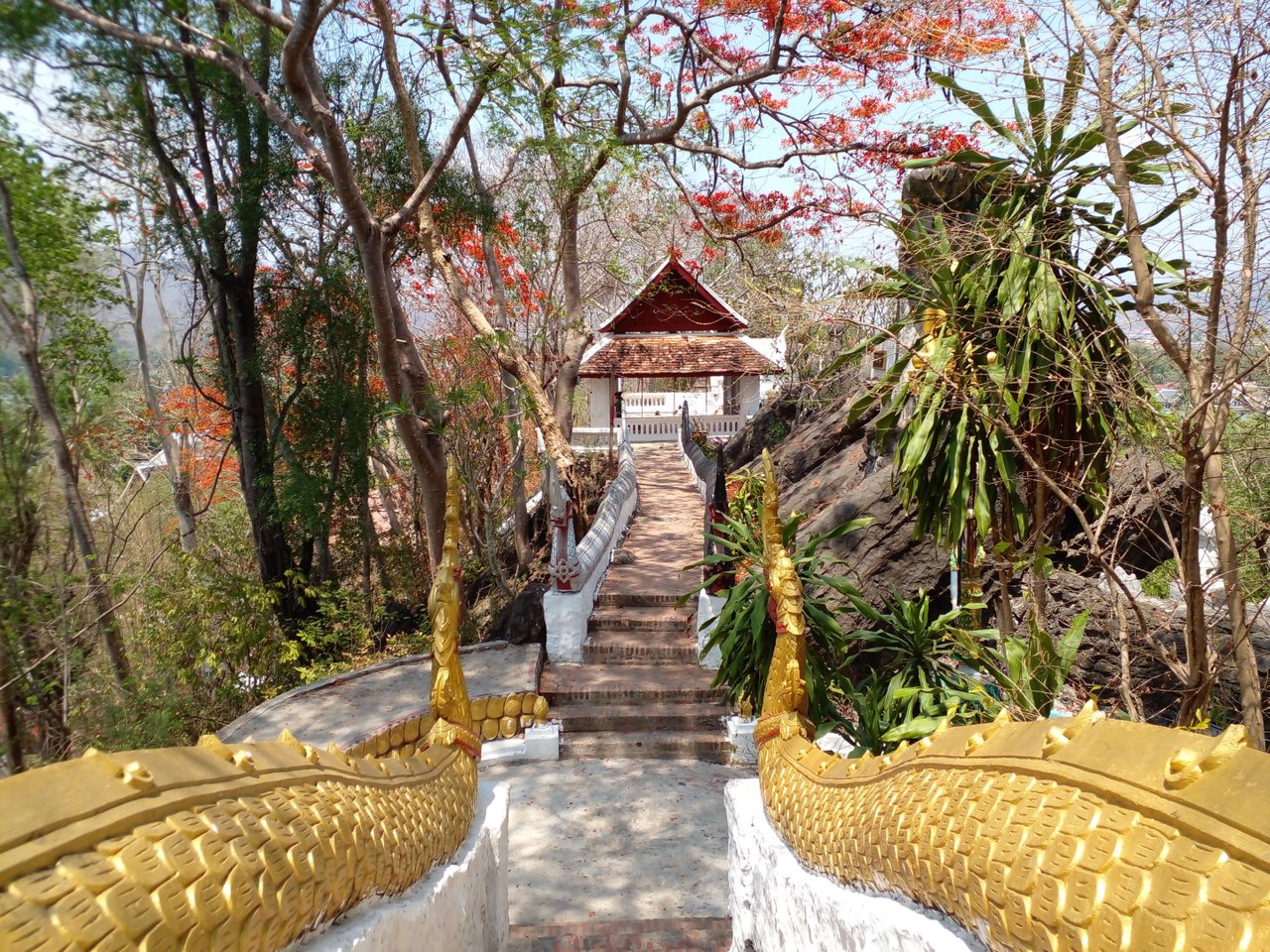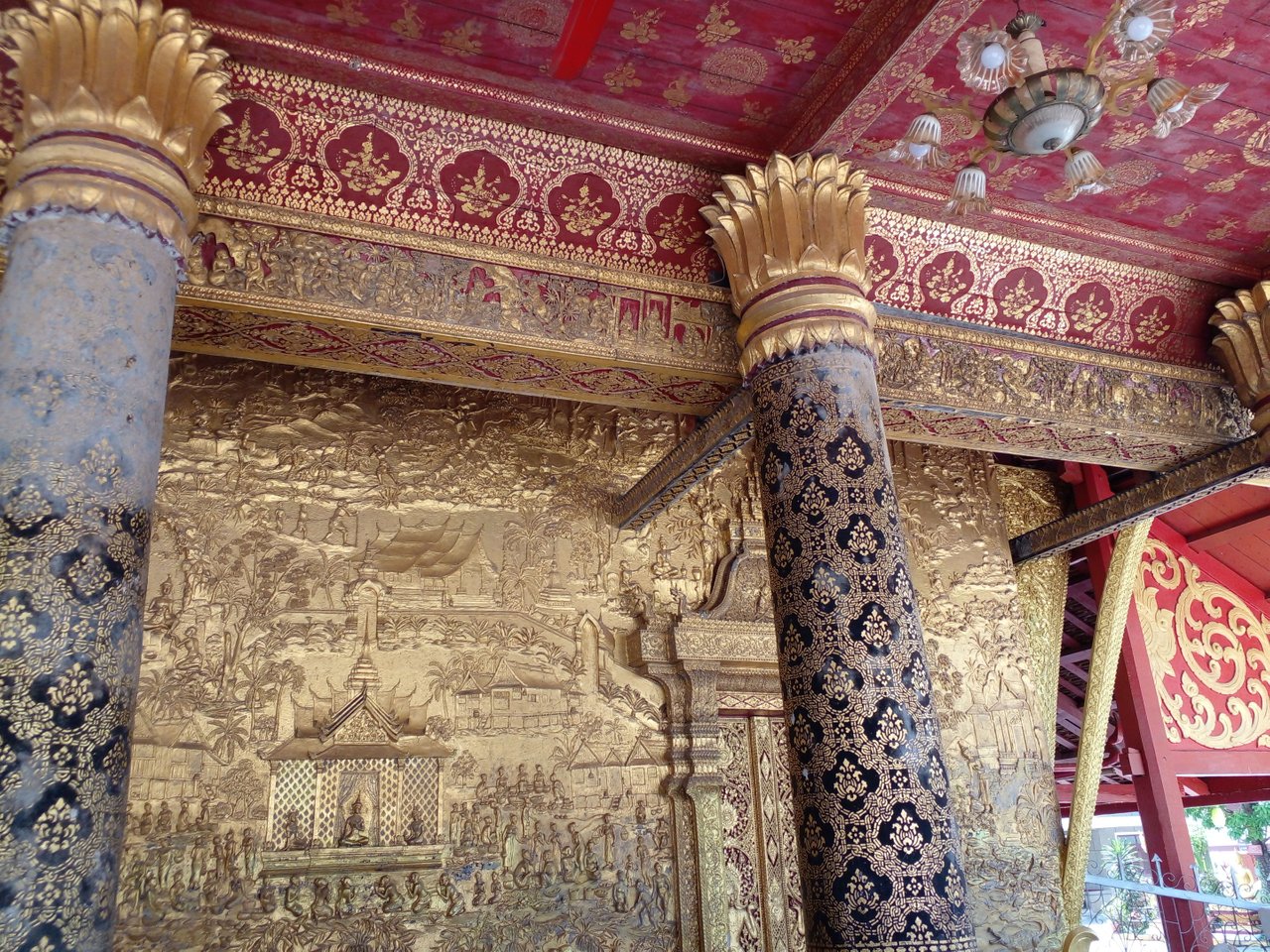 ---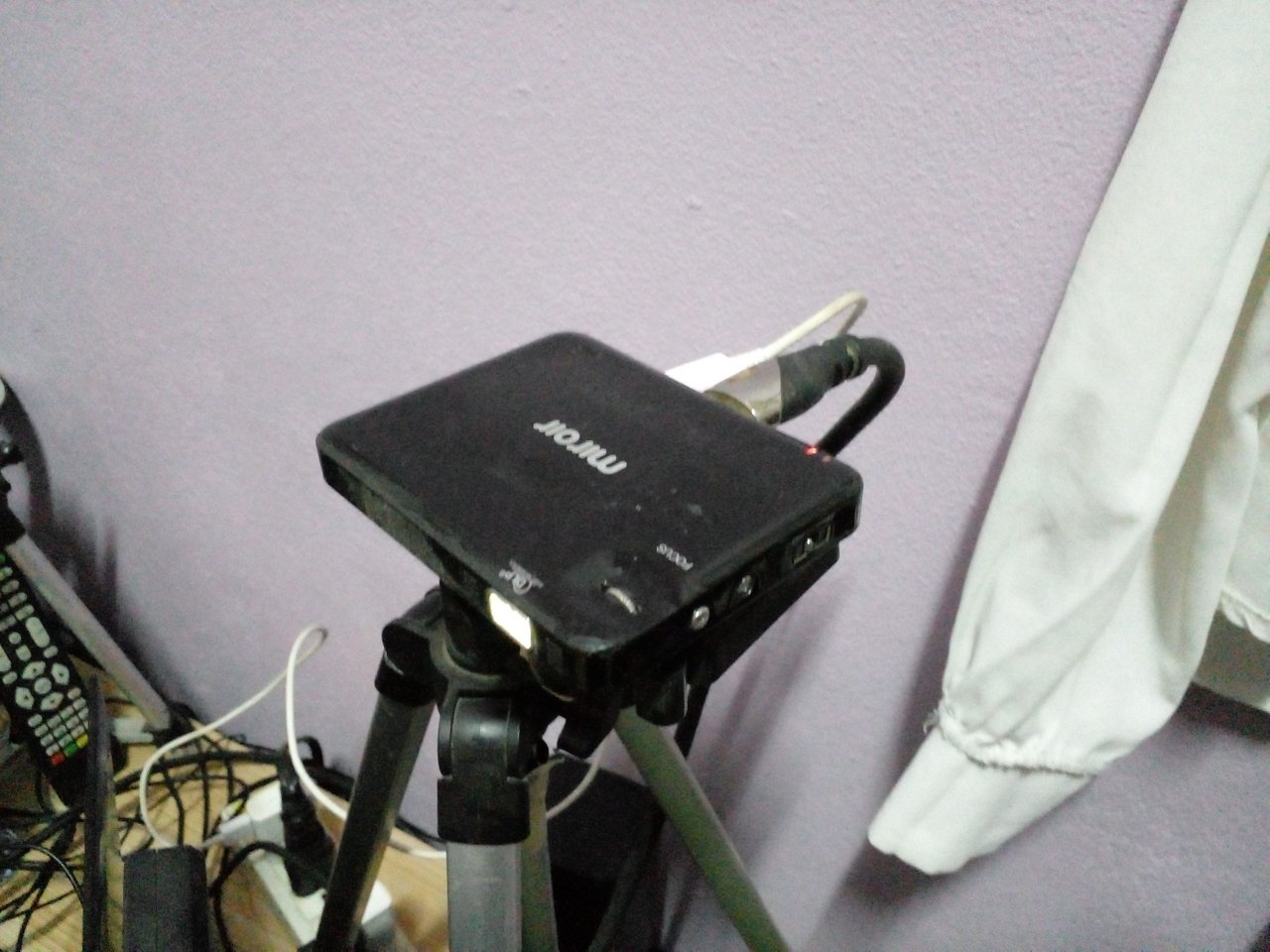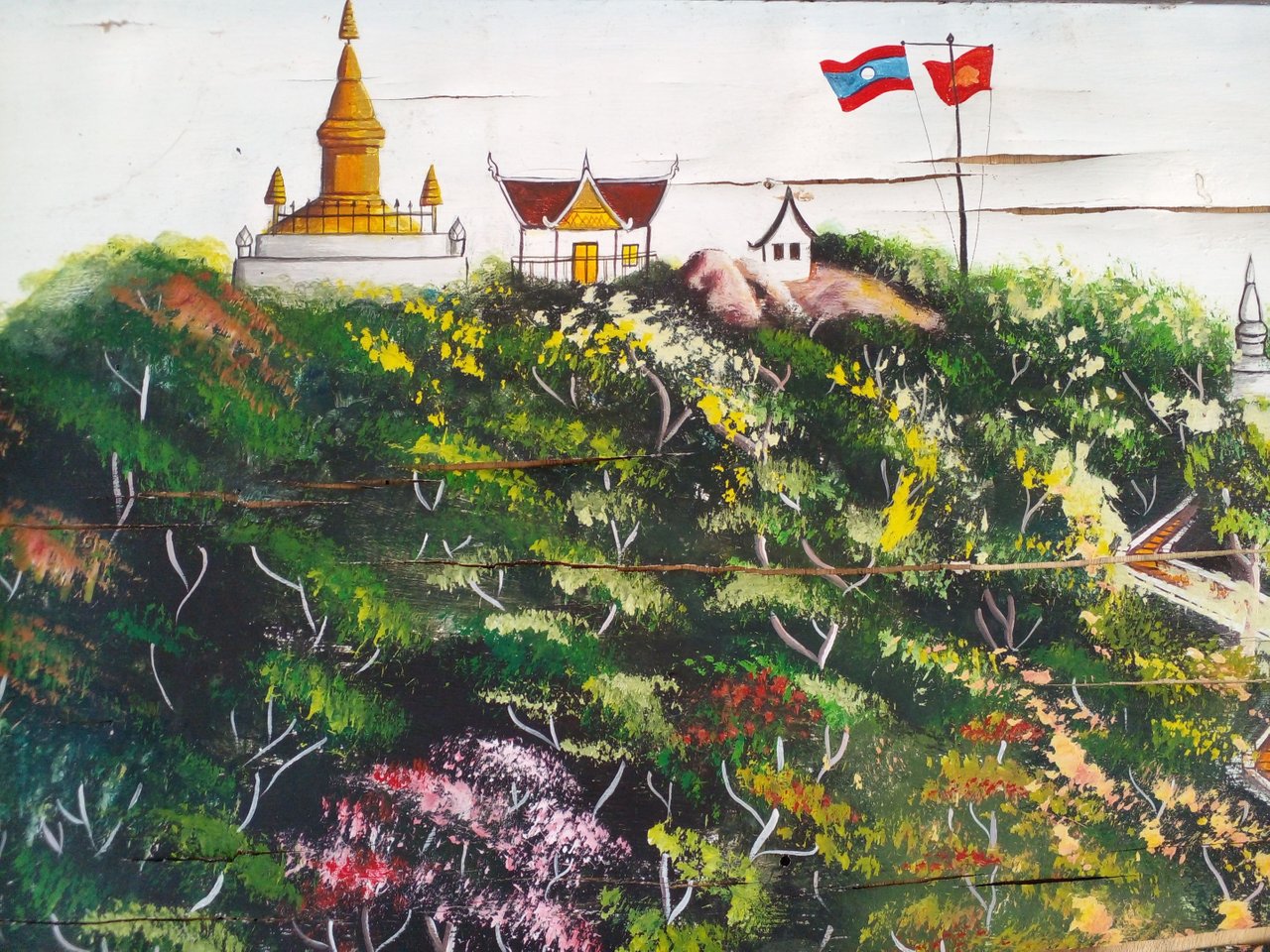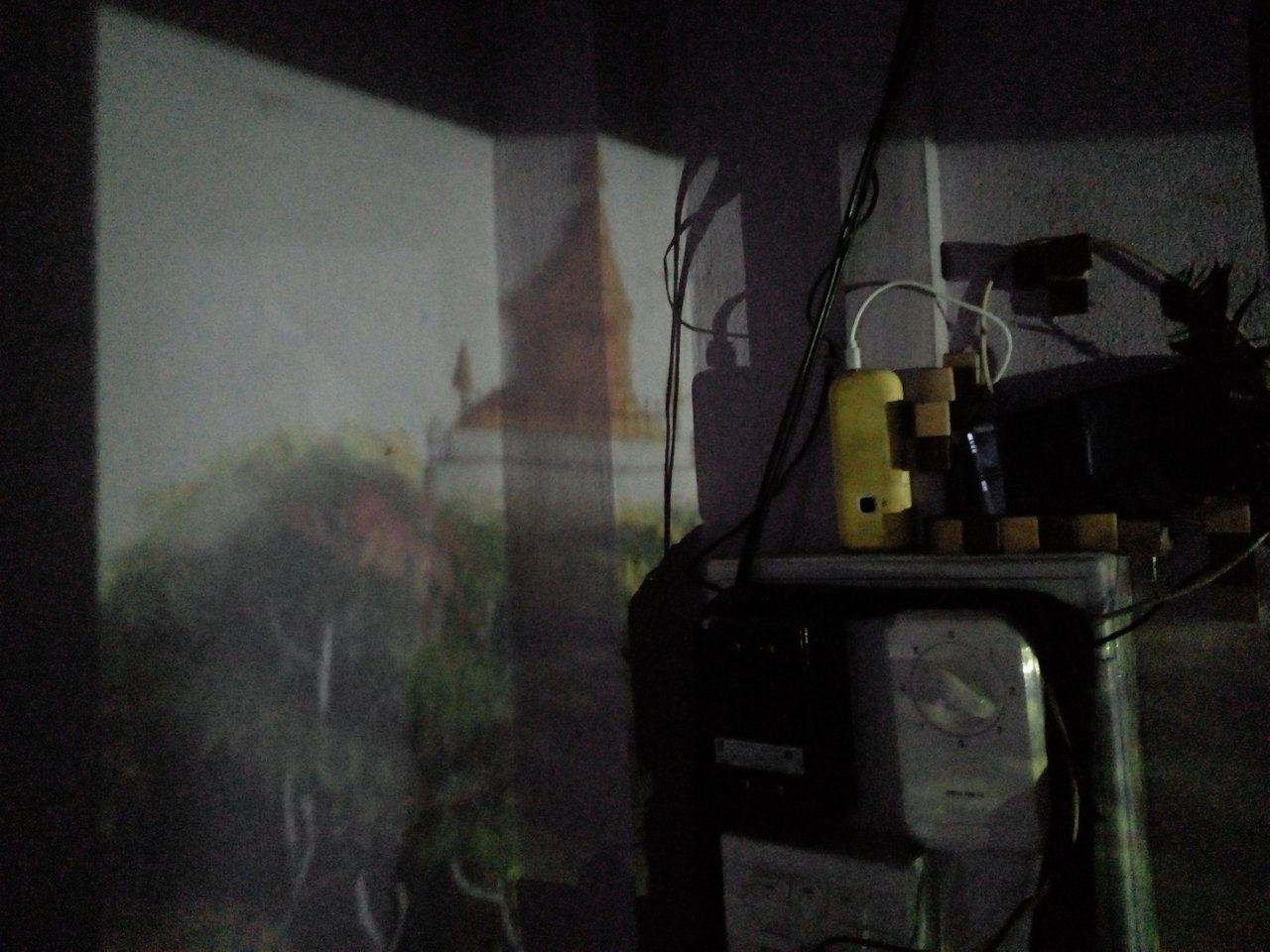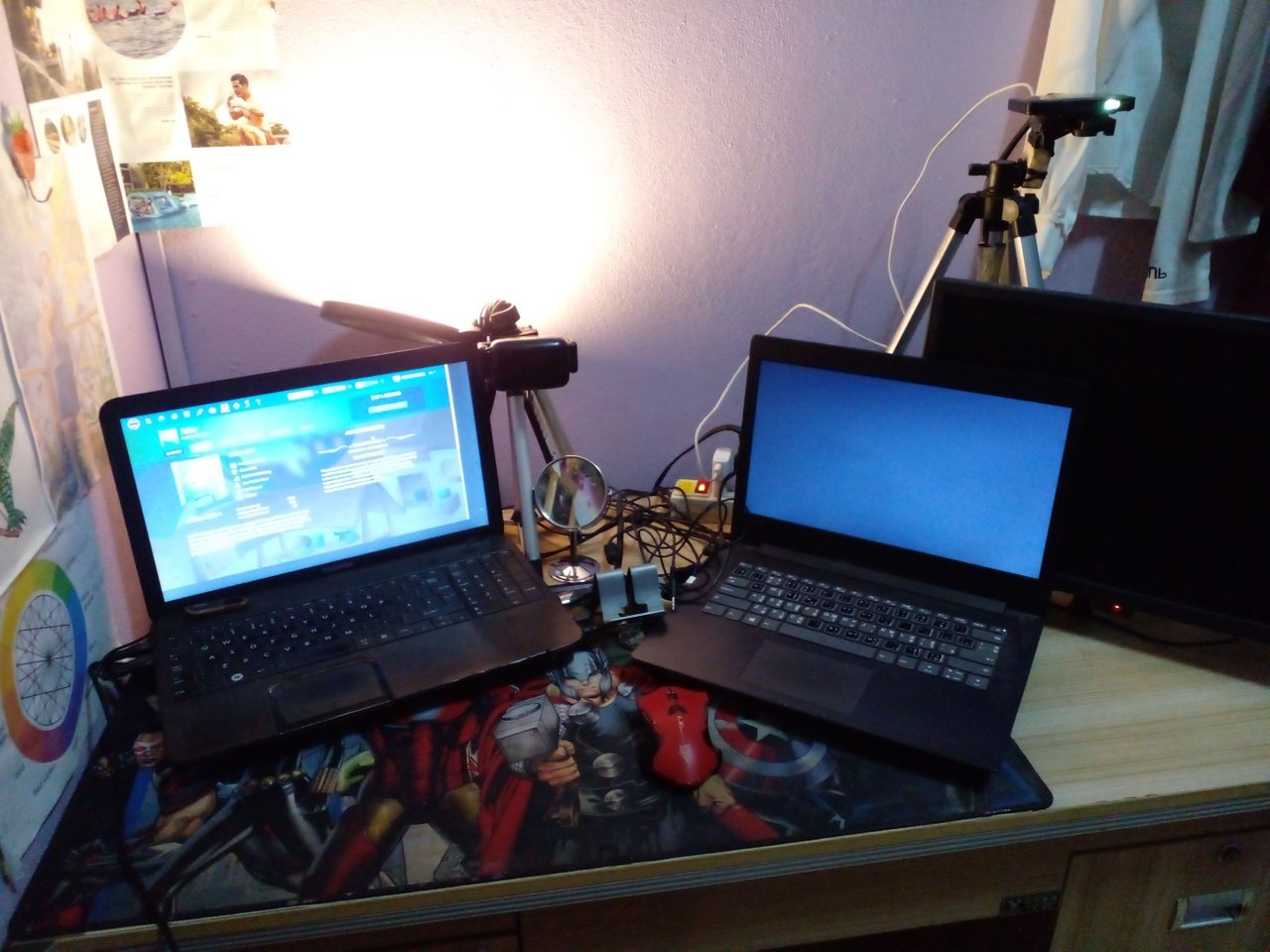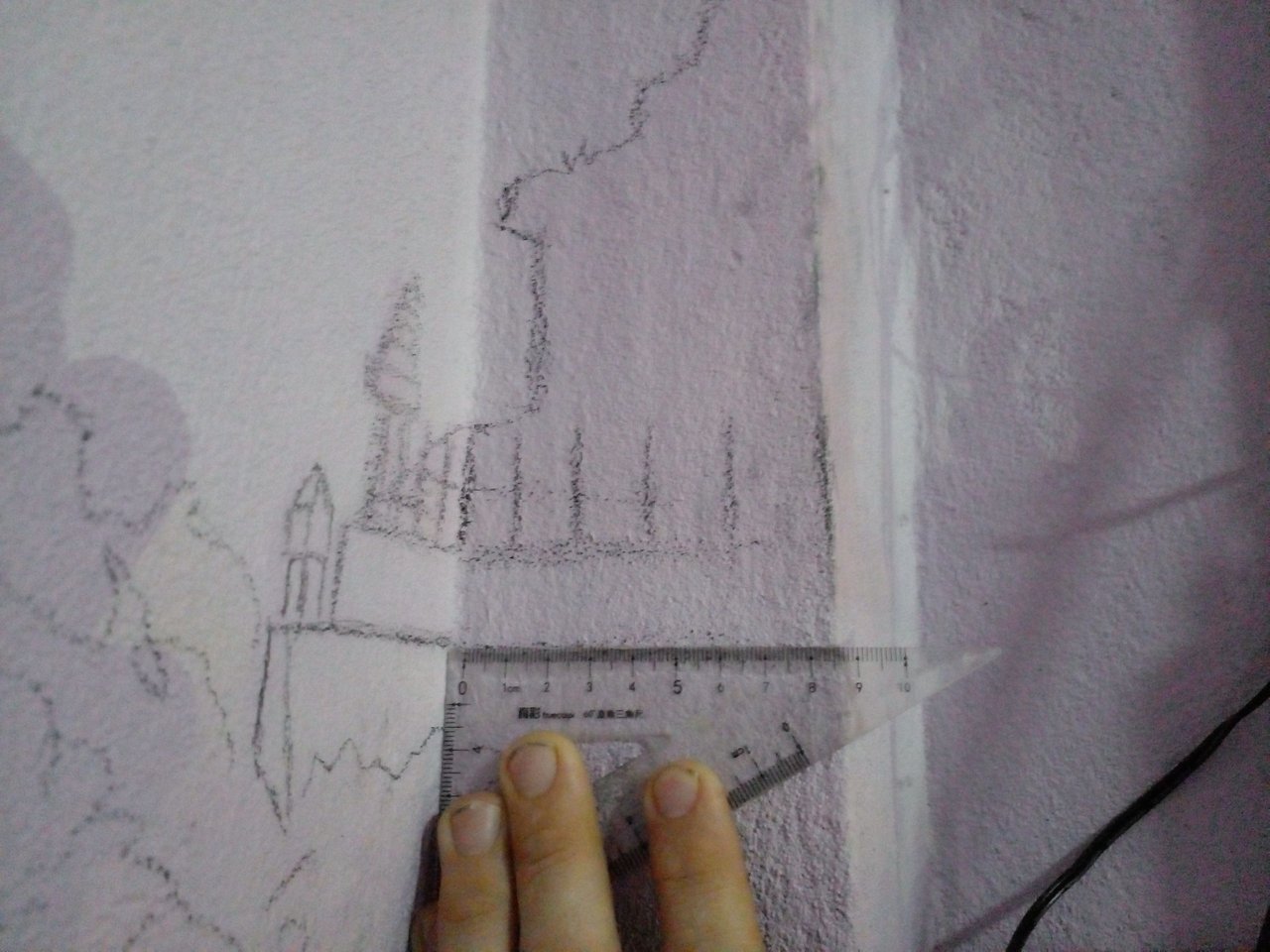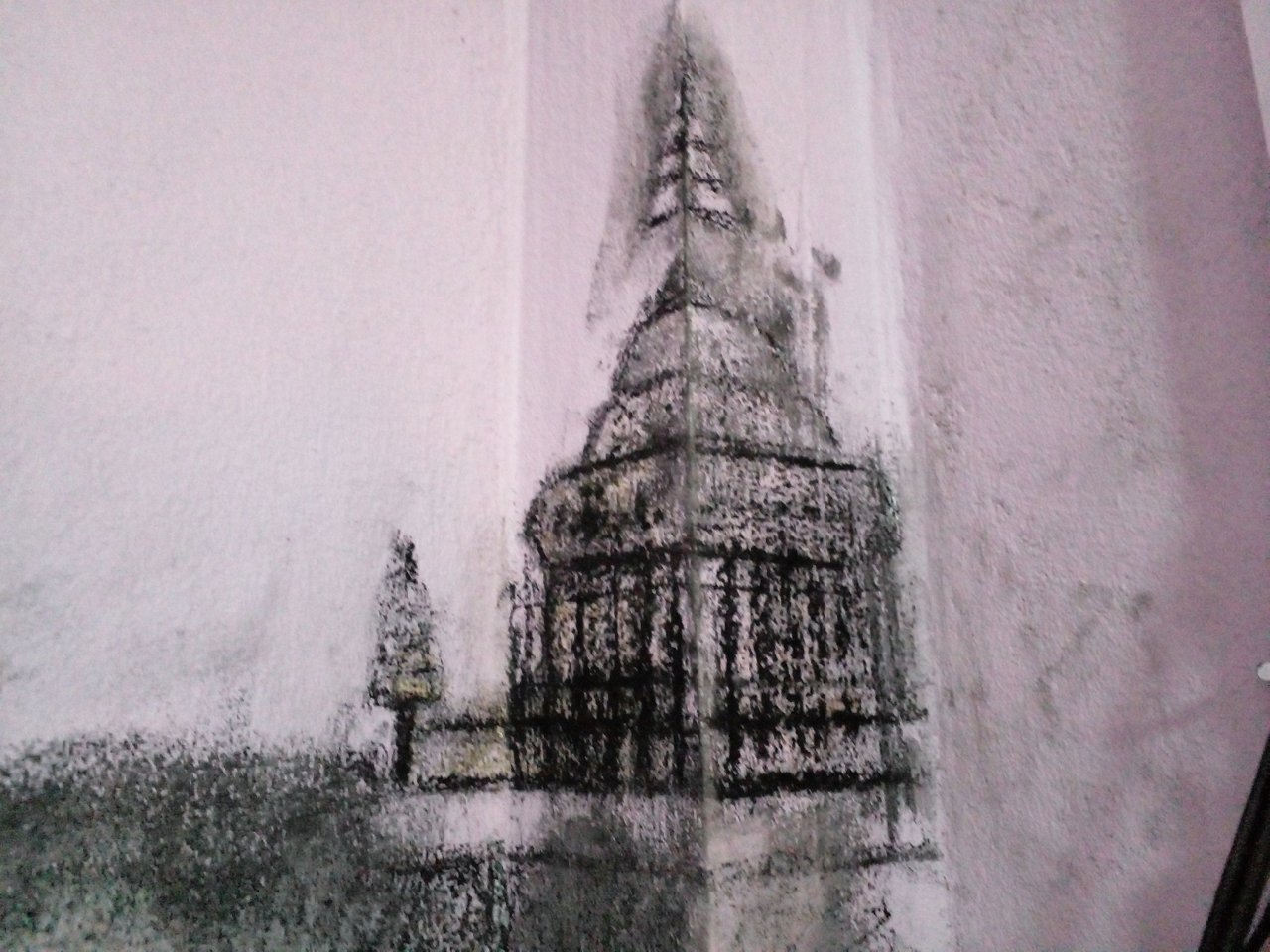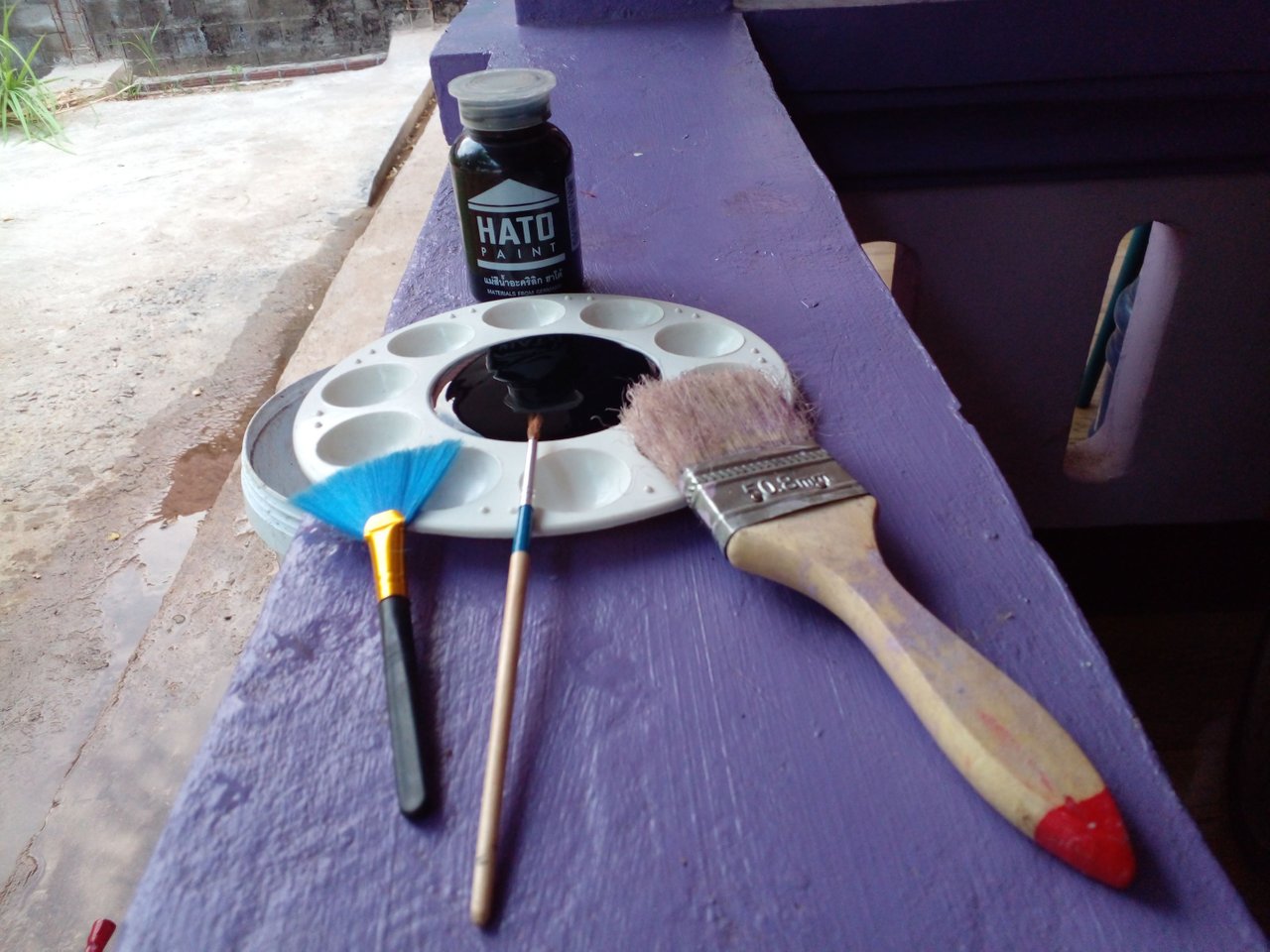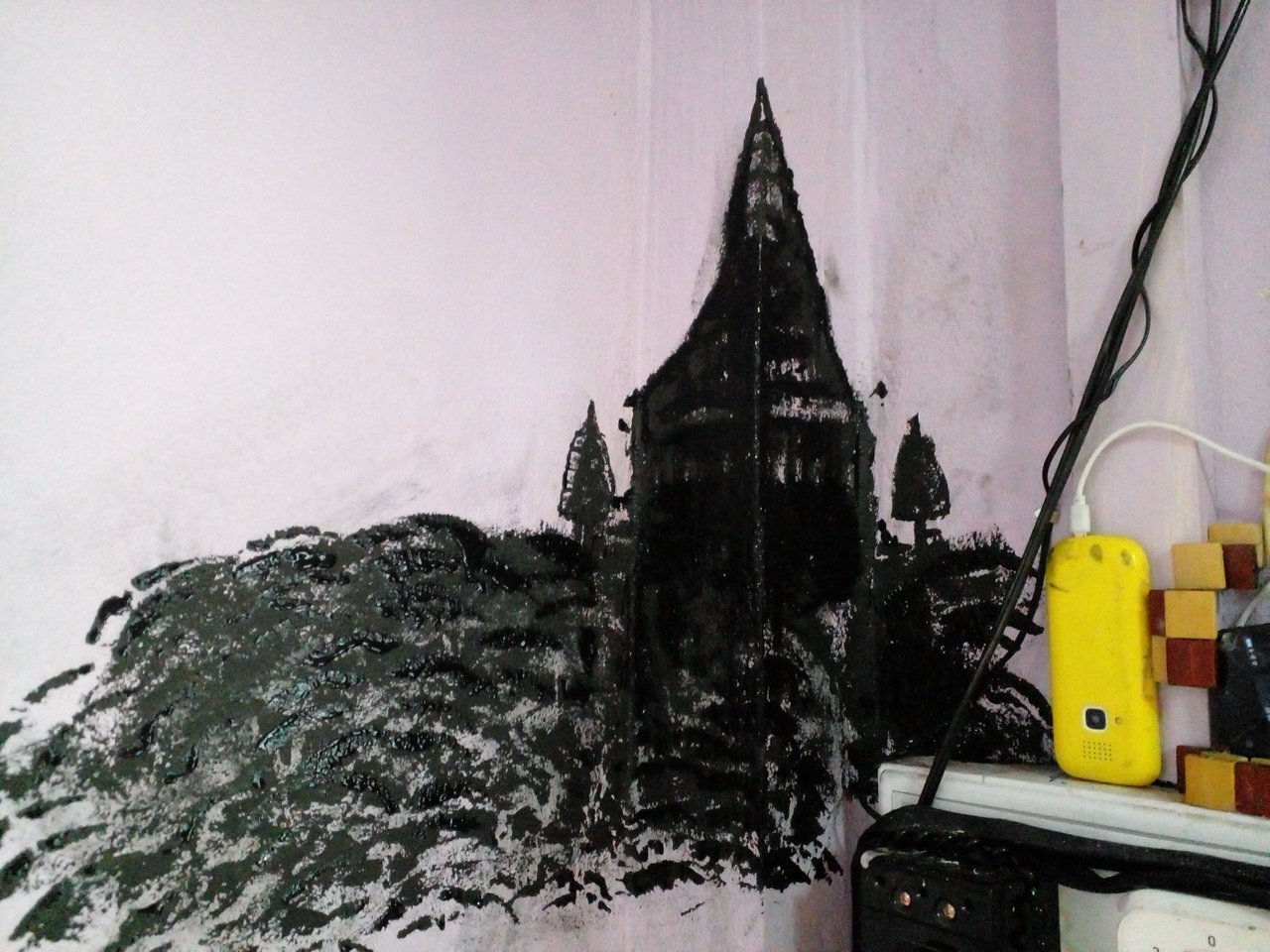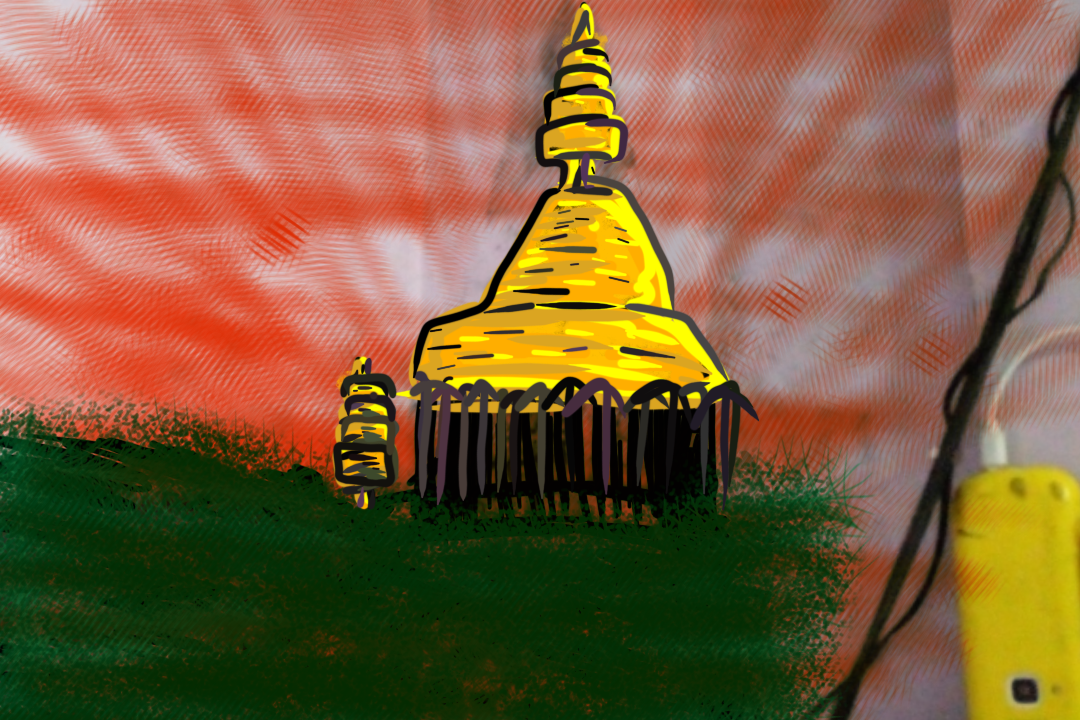 I'm not happy with it so I tried photoshopping it. They both are OK, but not what I envisioned. Maybe I'll ask the landlord for the purple paint and touch it up after it's dried for a few days. What do you think?