The vampire now simply known as the Tide Biter was once a human. He was a sailor who loved the seas, and all of his adventures were successful due to his powerful water mana spells. As a mage and captain of his ship, he commanded great respect and admiration. When a vampire attack caught his ship on the open ocean, however, he was nearly killed. Bitten and thrown to his death in the water, the sailor thought his time had come.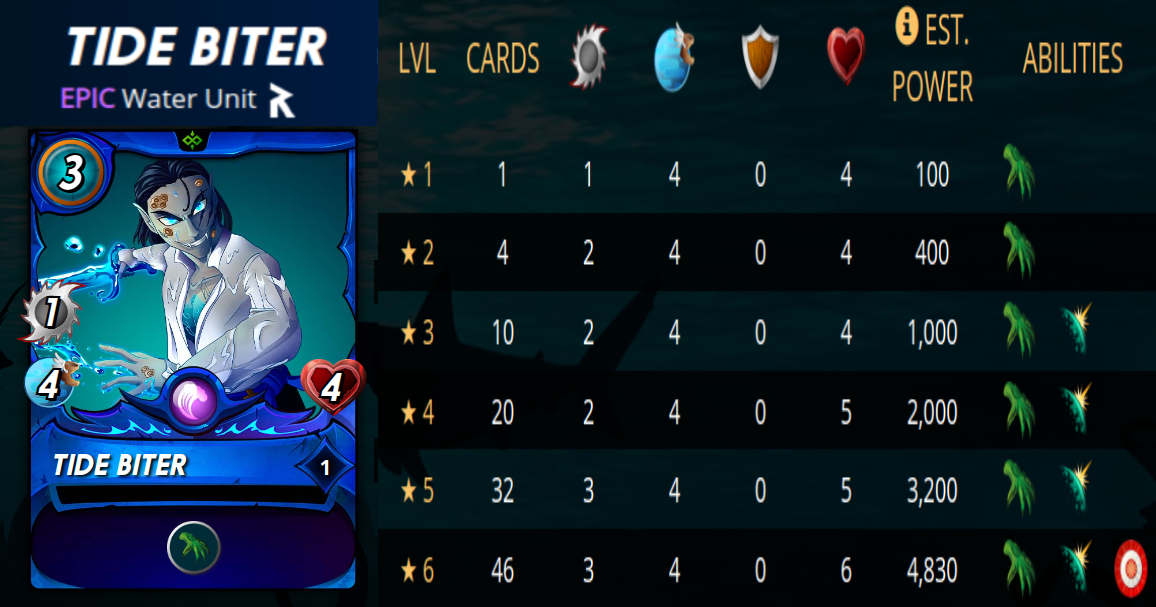 The Tide Biter is one of those cards that snuck up on me. I don't remember when it came out, but luckily I MAXed him out, and then some just from opening my daily and season chest rewards. It's one of the must-have low-level mana cards because it seems to win quite often. With only 3 mana used he works well in Little League battles and especially against blast attacks because he has a blast shield at level 3. The blast shield also keeps cards safe from return fire, magic reflection, and thorns.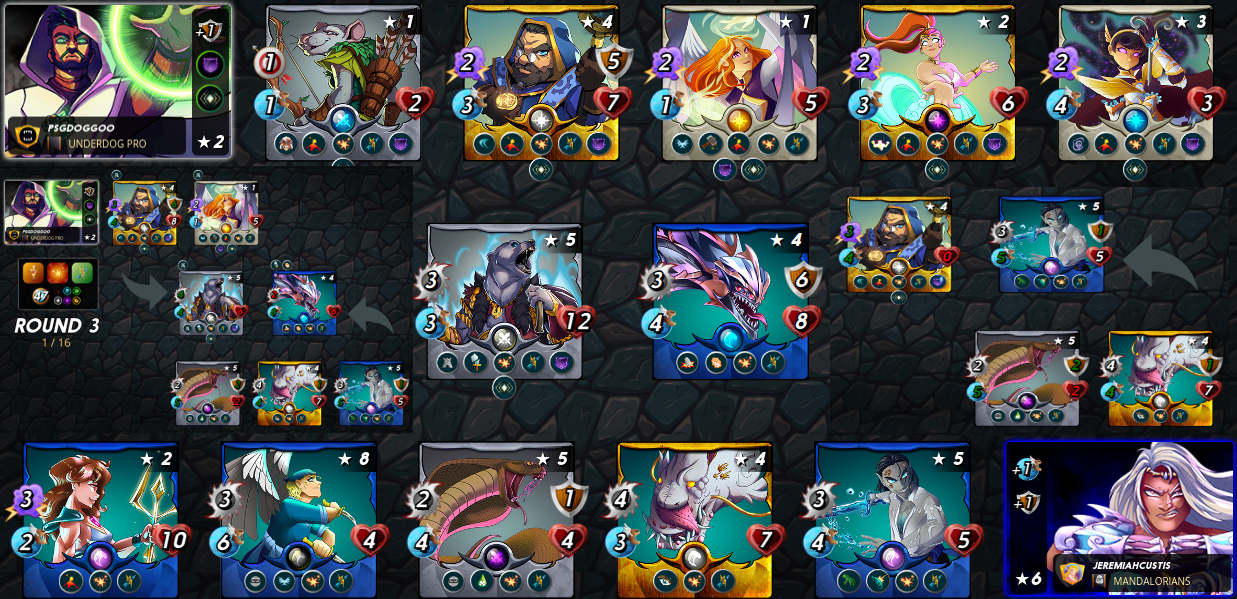 I like to share my battles as animated GIFs, but I tried mixing the first, third, and final rounds all in one picture this time. What do you think? Does it work as one picture or is it confusing? Instead of sharing just a link to our battles, I think it would be cool if the game would automatically generate an animated GIF for us to share. It could be in both portrait and landscape making it easier to share to the different types of social media formats.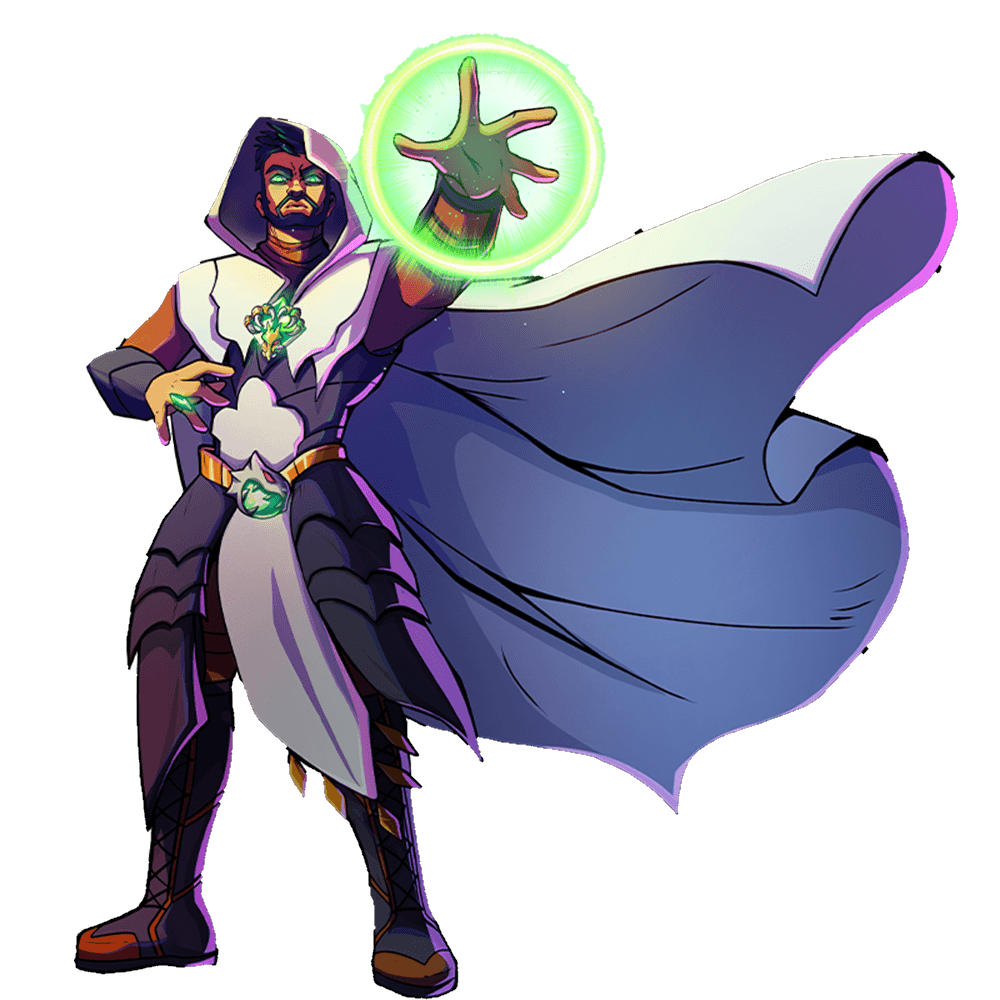 I have a lot of difficulties any time I come up against Grand Master Rathe because he's such a powerful summoner. He gives everybody magic shields and if there are armor-repair and resurrect monsters, his team can be almost unstoppable.
My enemy may have had the better summoner today, but speed matters, especially during blast battles. I like to arrange my monsters by the fastest first whenever I'm choosing my team. This and the Tide Biter are why I won today because he survived all the blast attacks and my faster cards were able to wear away their shields. Having two sneak attack cards also helped me defeat my enemy bit by bit from the rear.
The Great Burn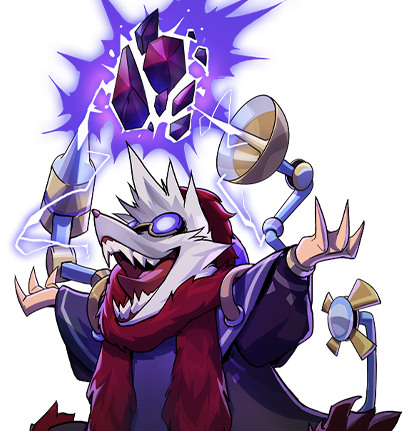 Have you burned enough DEC to be eligible for some of the great prizes? I burned 10,000 DEC-B on the first day so I'll be eligible for 3 chances. I hope I get a land plot, but I'll also be happy with an old pack. Even if I win nothing, I'll still have plenty of guild points to use on leveling up some buildings for a while because my guild, The Mandalorians, only asks for 300 DEC a season. I'm proud to see that the Splinterlands community has burned so much DEC so far. There are tons of crypto games and defi to choose from these days, but a good community is hard to find and I'm glad to be part of this one. Thanks for reading about my battle today. Now let's burn some more DEC!

Check out my battle:
https://splinterlands.com?p=battle&id=sl_34163d4729318067bd29062ce943bd8d&ref=jeremiahcustis
This week's SPLINTERLANDS BATTLE MAGE SECRETS Challenge:
https://peakd.com/hive-13323/@splinterlands/battlemagesecrets-june-8-2023
Check out my original artwork at NFTShowroom:
https://nftshowroom.com/jeremiahcustis/gallery
Check out some amazing art by the Splinterlands community:
https://peakd.com/hive-13323/@splinterlands/splinterlands-art-contest-week-244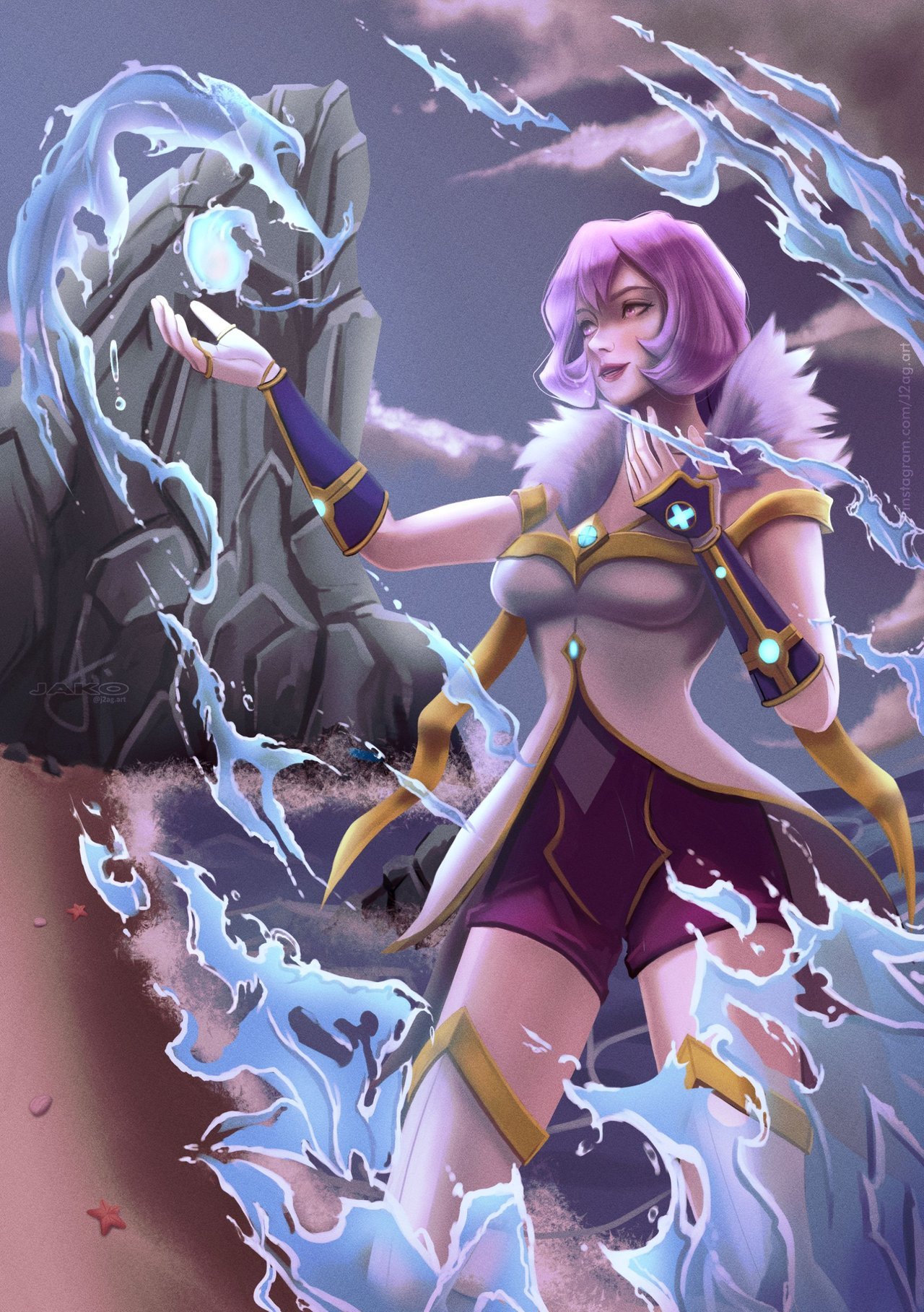 by @kojart