If you're lucky enough to visit Luang Prabang, Laos then you'll probably notice this cozy cafe and bakery because it's in the heart of downtown at the base of Phousi Mountain by the Namkhan River.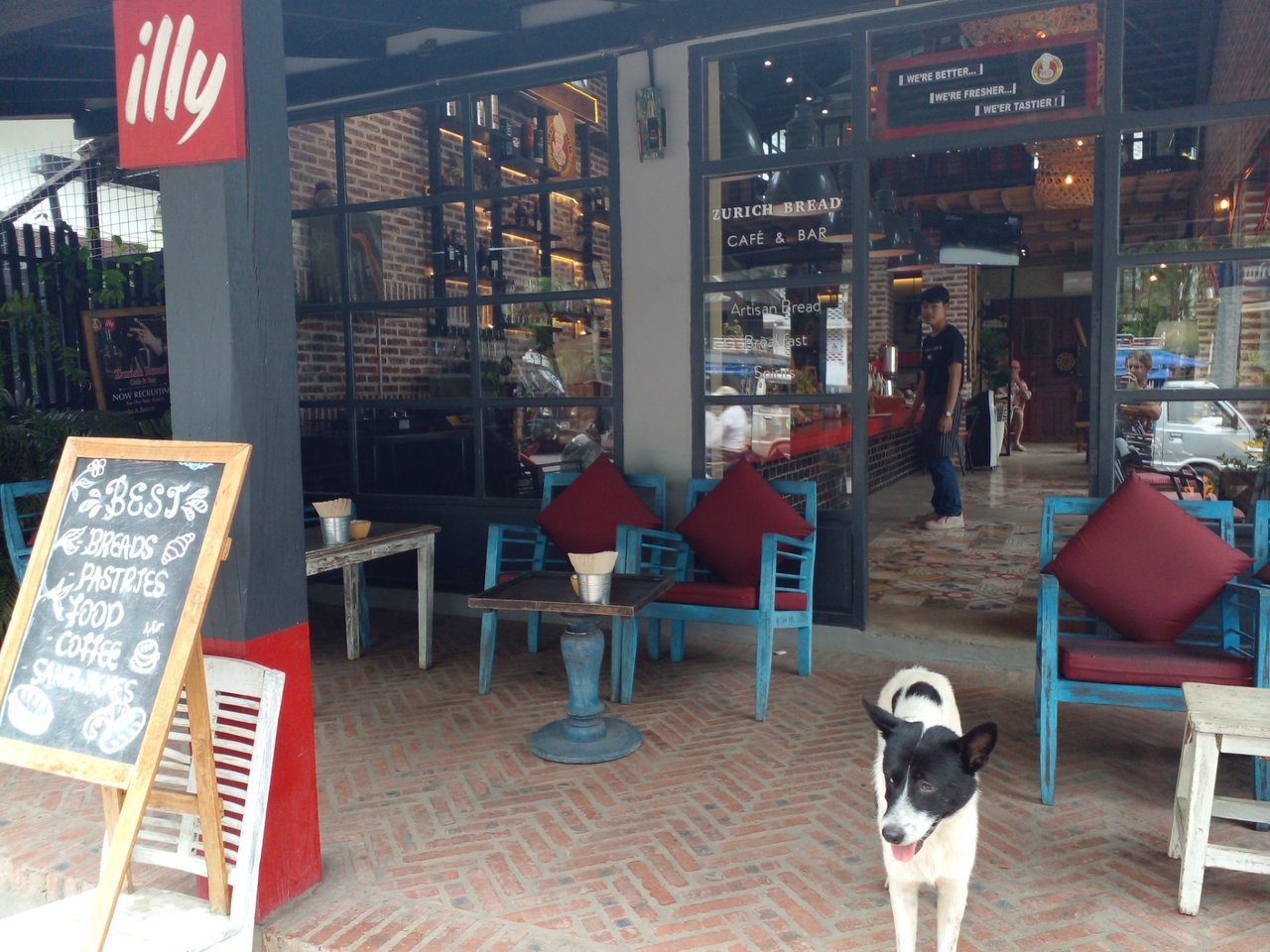 I think that putting a leash on your dog is evil. How would you like having a collar around your neck and some dumb human pulling on a rope all the time telling you what to do? The only time I give "commands" to my dog and buddy Rapper is when he needs to get on the sidewalk to avoid some jerk driving their vehicle too fast or when some other dogs are sneaking up on him. If you want your dog to follow you then you need to let them take the lead sometimes too and that's what happened today when he decided to enter Zurich Bread Factory & Cafe. I'm glad he did because I found a cool new place to chill that is dog friendly.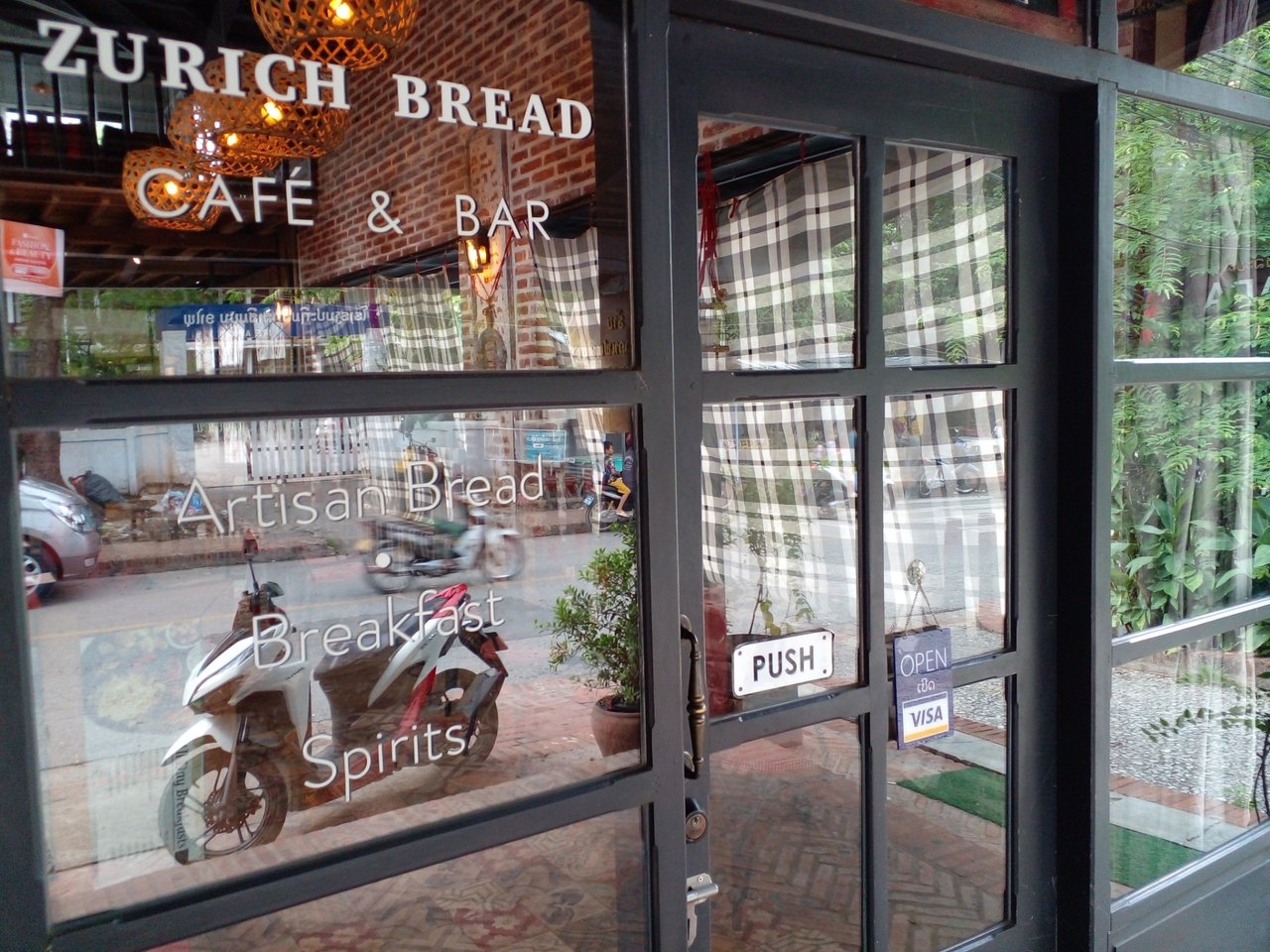 I've walked by this place hundreds of times without entering because it looked expensive, but some things were actually pretty cheap and tasty. The staff was also friendly and spoke English well so I grabbed a beer, pretzel, and a piece of cheesecake.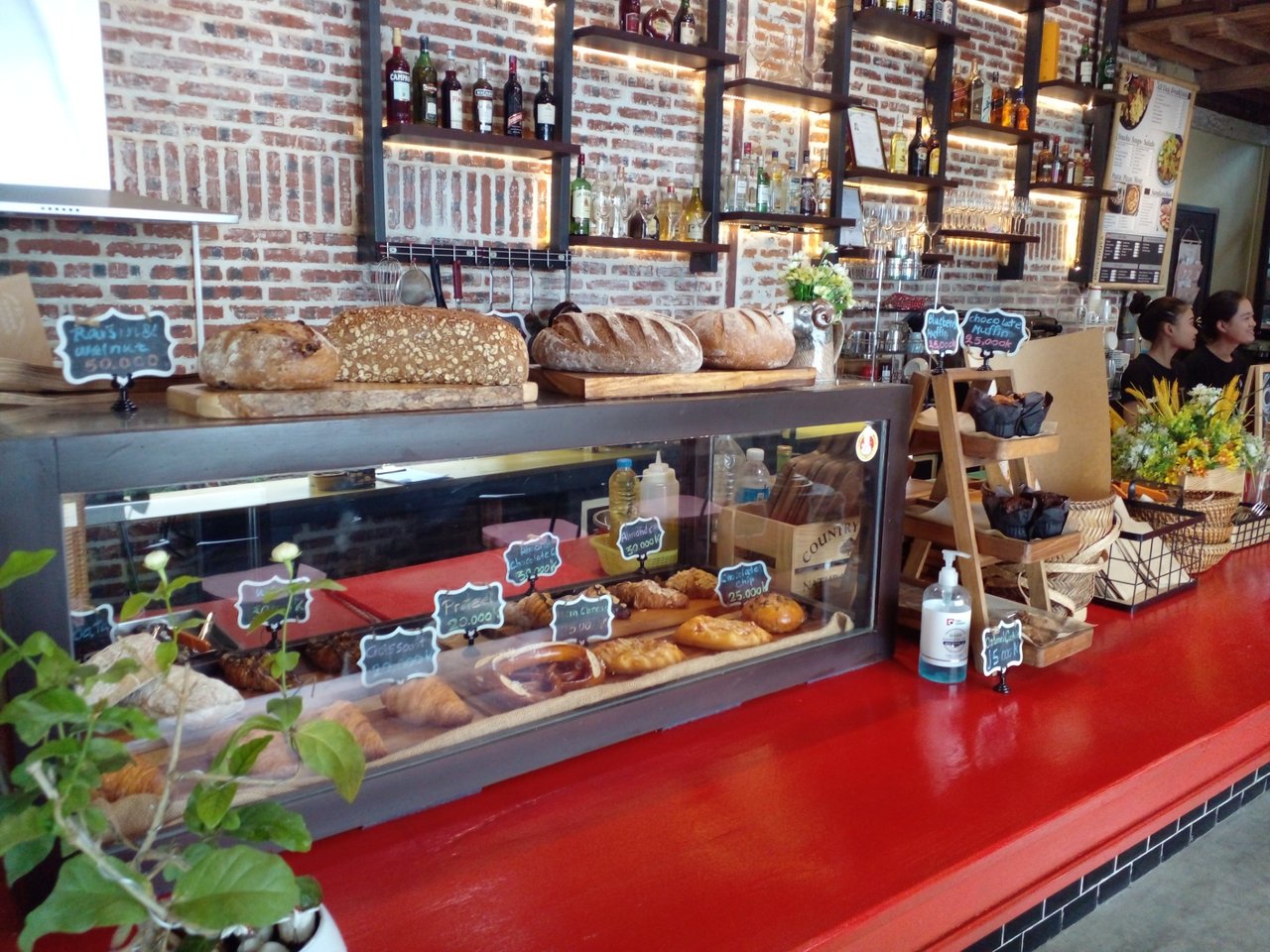 Good bread can be hard to come by in Asia, but you'll notice the good smells right when you walk in the door. Laos was a French colony back in the day so they've been making good bread for hundreds of years and Zurich Bread Factory & Cafe is keeping with that tradition.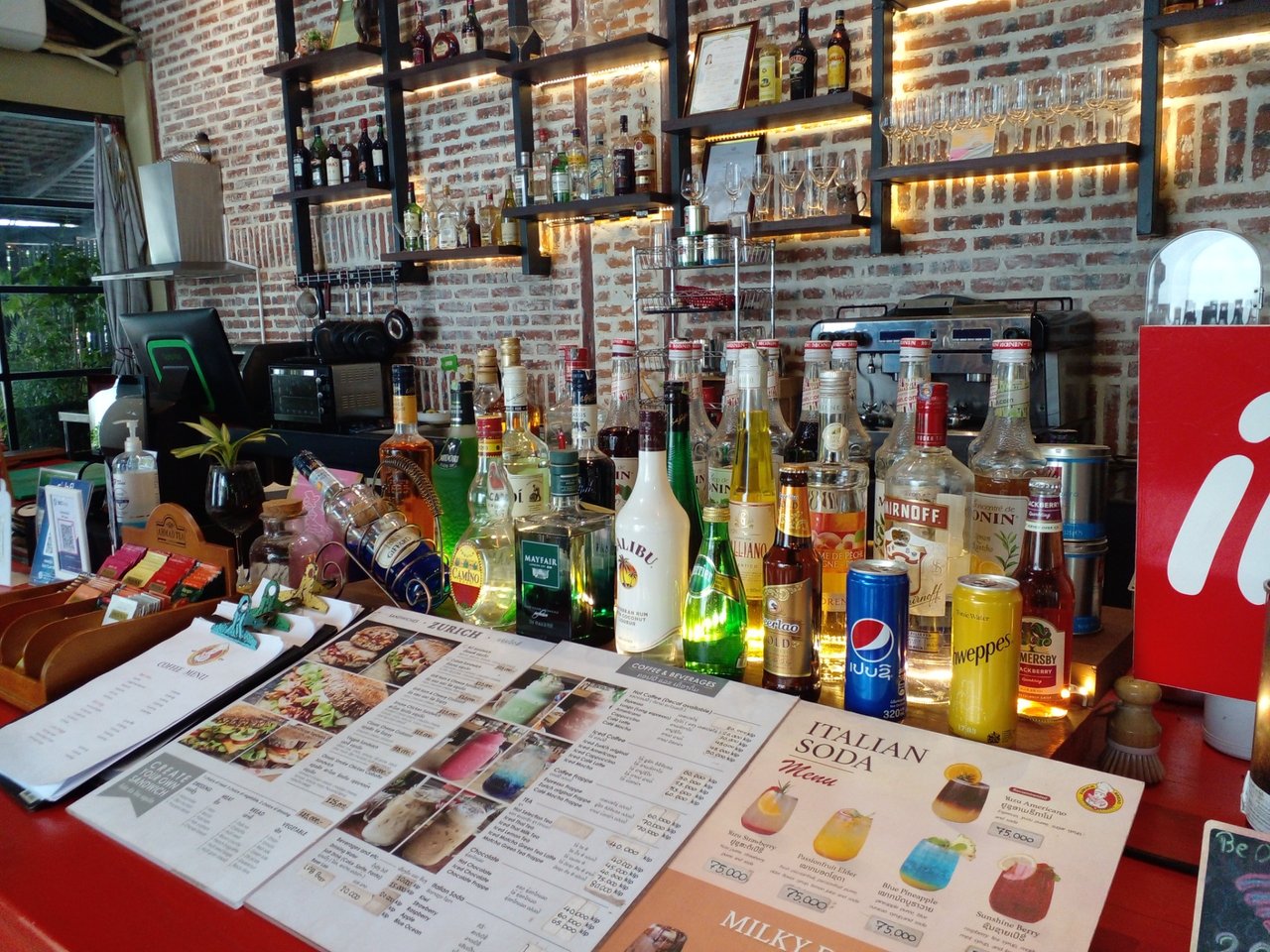 Their alcohol selection was good, but a bit pricey for me so I just went with the local beer, Beerlao. All of these spirits are imported so you can't really find them cheaply anywhere in Laos. The local beer isn't much more expensive than water so most people go with that. Beerlao is pretty good. It's better than any beer you'll find in Thailand or Vietnam.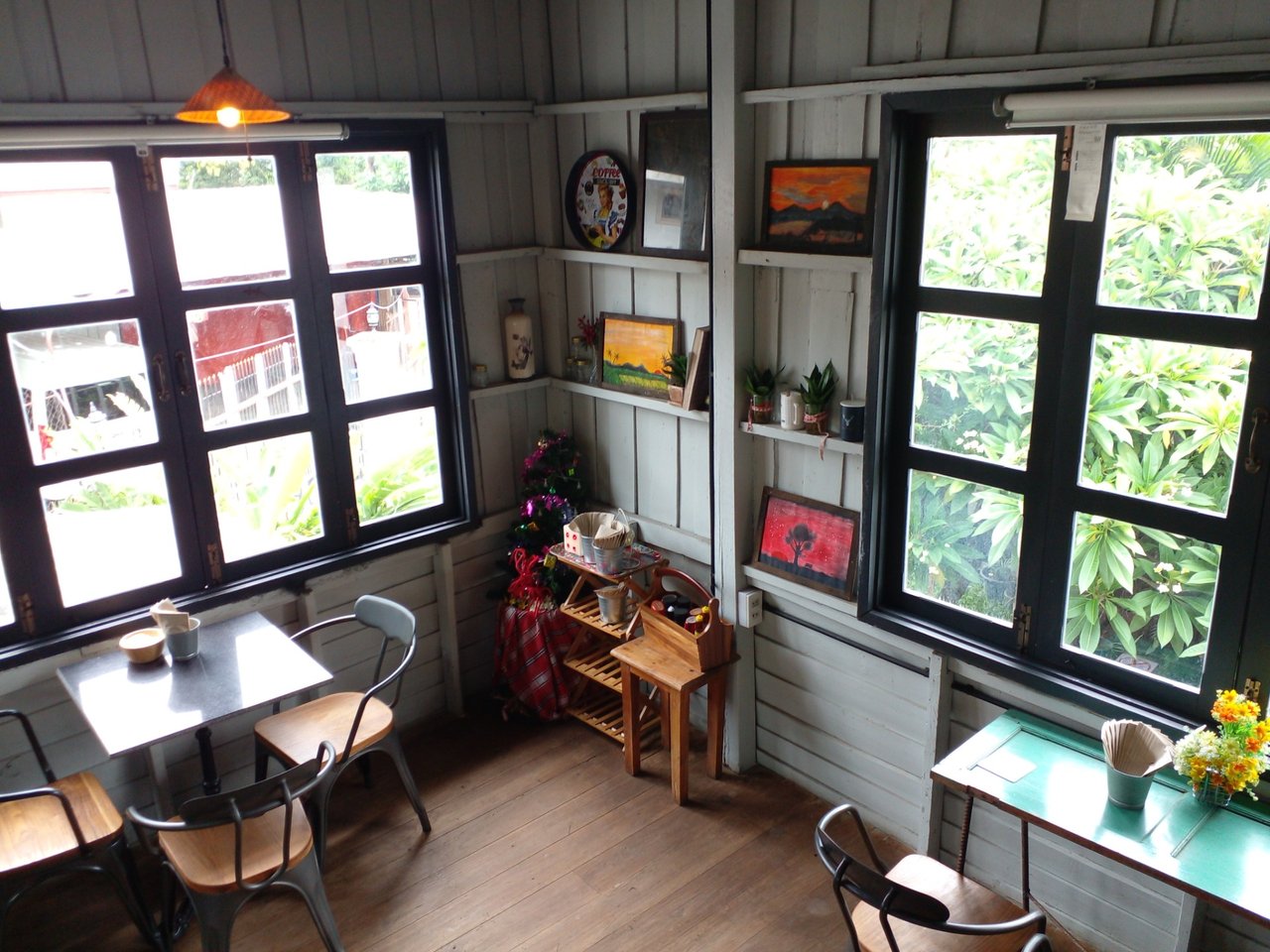 I'm an introvert and don't like being around other people so Rapper and I went upstairs. They have a pretty good view from the second floor which is the highest any building can be in Luang Prabang because it's a UNESCO World Heritage site that has rules against any buildings looking too modern or being higher than two stories which gives the town a unique mix of Laotian and French architecture.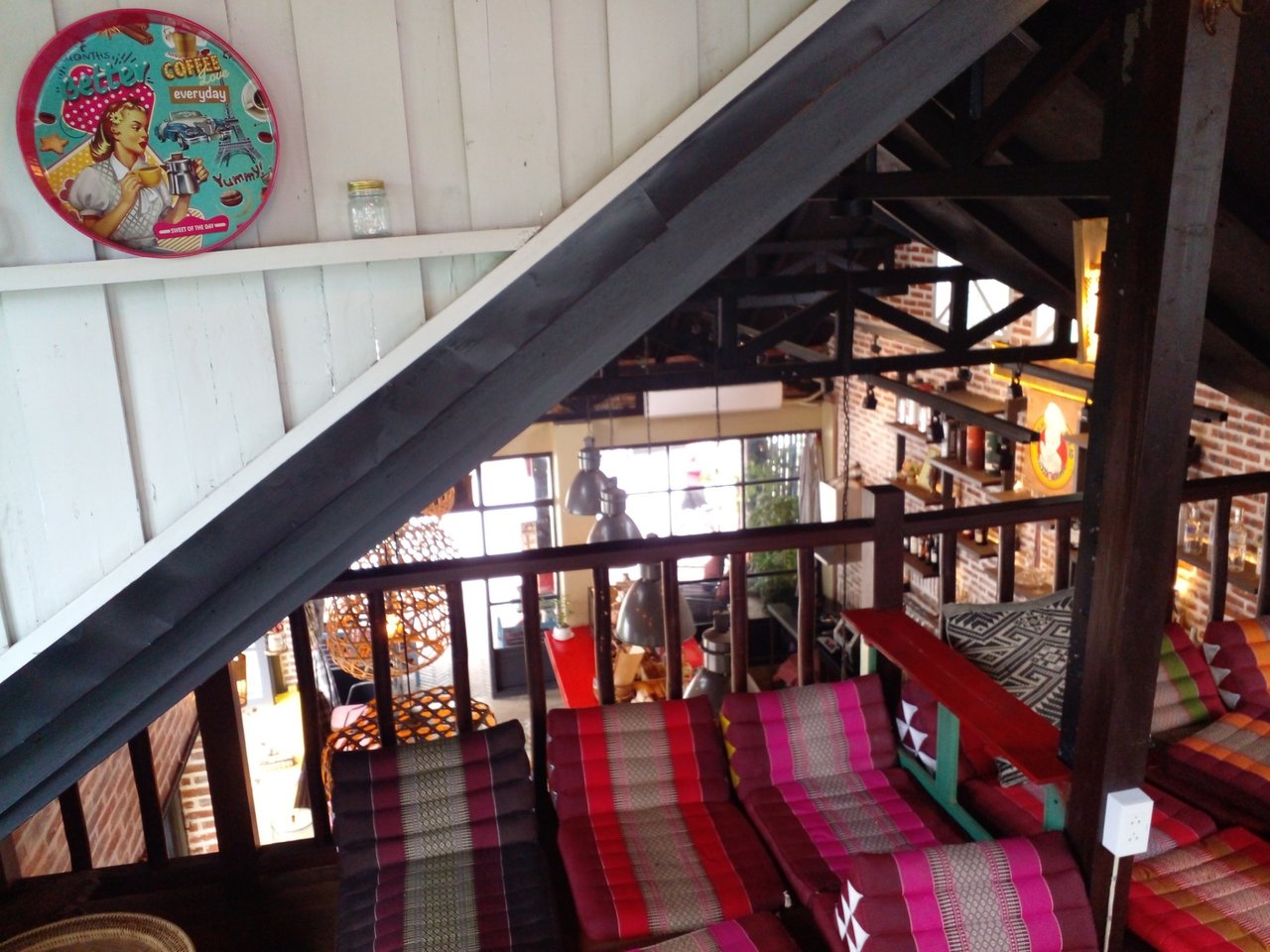 You can also lie down and enjoy your meal on these Lao-style sofas. Rapper thought he could relax on them too, but I told him they're not for him. He's a clean dog, but like all dogs, he sheds. Thanks for checking out Zurich Bread Factory & Cafe with us today.
website: http://zurichbread.com/our-branches/
Instagram: https://www.instagram.com/explore/locations/478851929133376/zurich-bread-factorycafe-luang-prabang/