This game definitely was a rip-off of Top Gun, but it's a major improvement. I remember watching Top Gun in the theater with my Granddad. It was awesome. During the film, he leaned over to tell me that I was sitting next to a fighter pilot. I was a bit confused because I was just seven years old and didn't understand how you could be a fighter while in the cockpit of a plane but by the time the film was over I understood what he meant. He was a fighter pilot in Vietnam and flew some jets, but the F-14 came after his time and he was in the Air Force.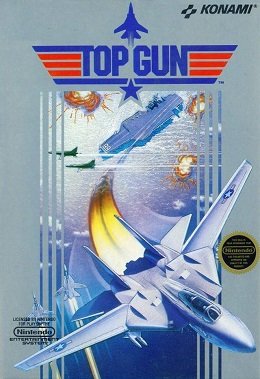 After the movie, we went to a store called Best. They went bankrupt in the 90s, but they were the shit back in the 80s. They had a ton of Nintendo Entertainment System games and I wanted to own them all, but since we had just watched Top Gun, he bought the game with the same name for me. I thought the game was going to be like a VR simulation and just as awesome as the movie was. Then we got home and played it. It sucked. It was boring and it was way too hard. It wasn't fun then and isn't fun now.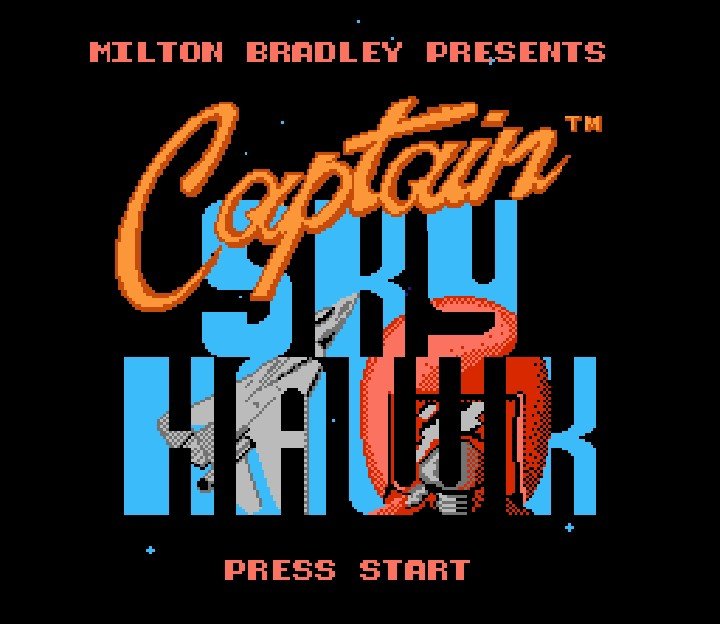 Captain SkyHawk came late in the game for the NES so they had plenty of time to perfect an 8-bit F-14 game.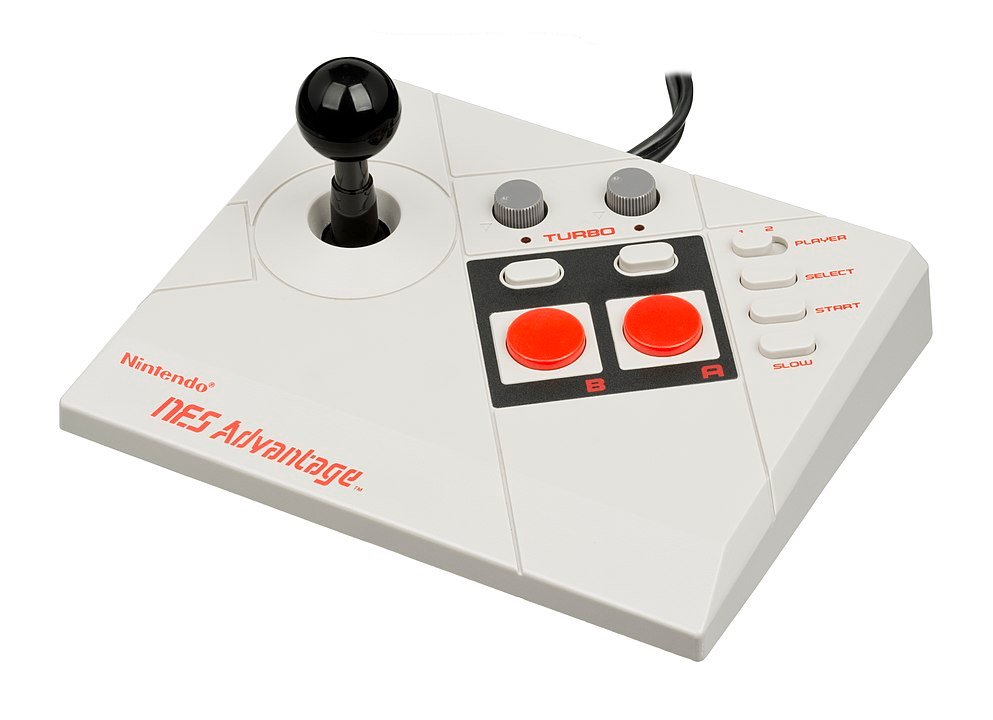 I clearly remember playing it on my NES Advantage controller. It had an arcade-style d-pad, turbo A and B buttons, and it could cheat with slow-motion by it pressing the start bottom repeatedly. As long as your game didn't go into some menu when you pressed the start button you could slow down time. The only problem was it could get mixed up between players one and two or your friend or sibling could switch it on you when you weren't looking to make you die.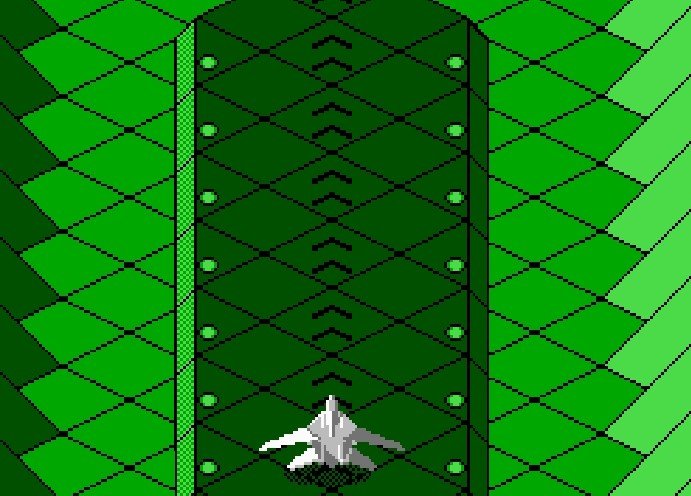 Are you ready for take-off captain? This may look lame now, but before I had a Super Nintendo, Sega Genesis, PlayStation, or N64, this was amazing.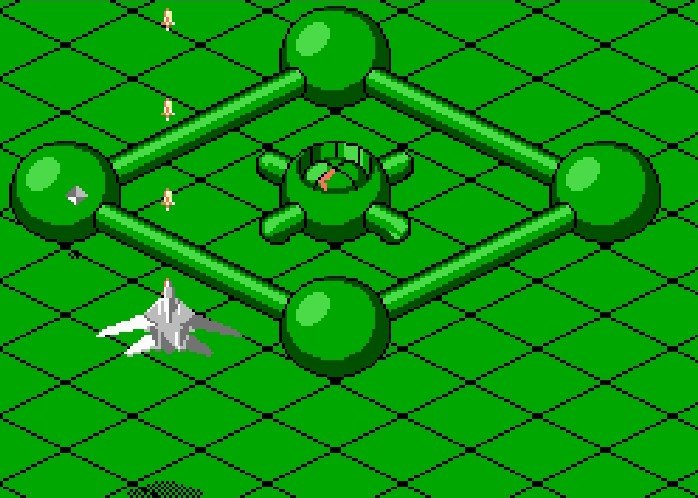 I love those memes where they say that you can't hear a picture, but if you remember this game then you can hear this right?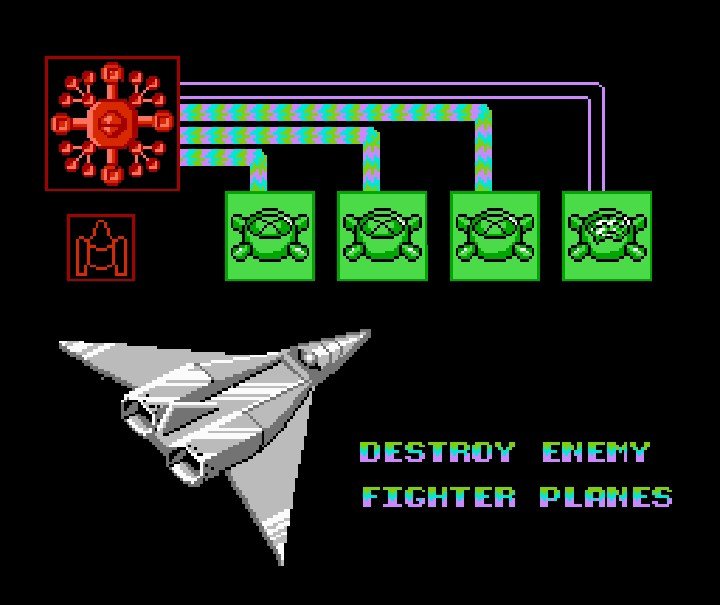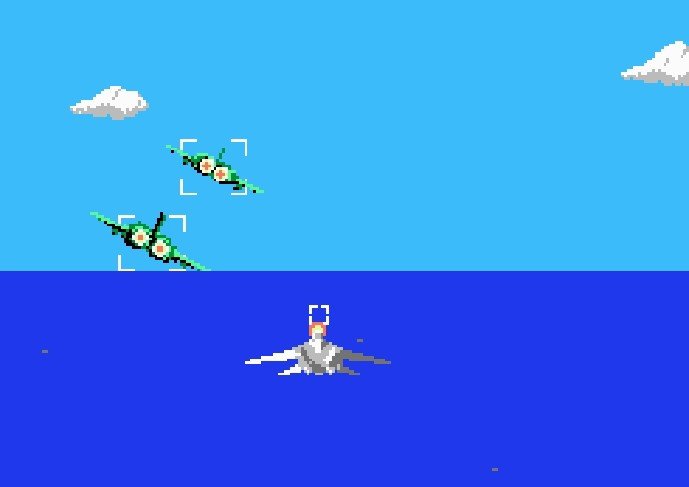 It's time to take out some enemy fighters. You could either try to be an ace and shoot down as many as you could, or you could be a coward and play it safe avoiding their missiles.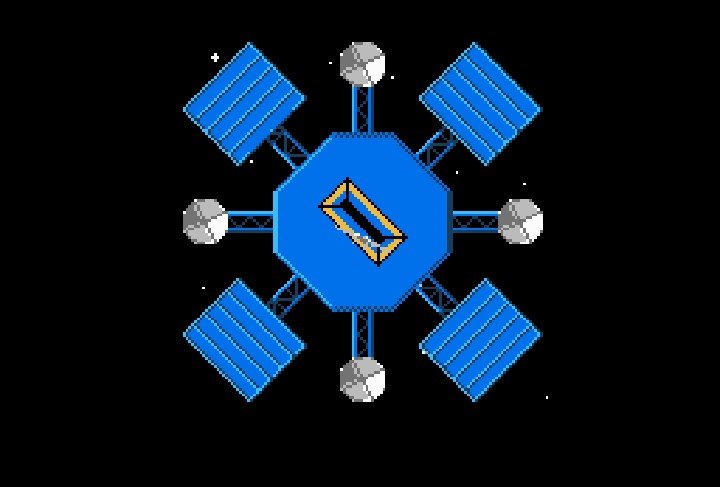 How many F-14s were capable of going up to space? Captain Skyhawk's could. I don't remember what happened if you failed to dock with the space station. It was pretty easy every time.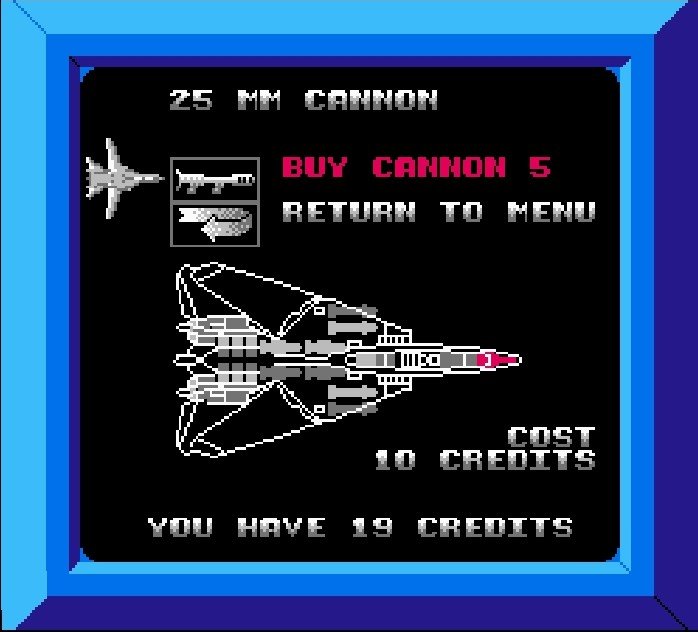 Since it was over two decades since I played this game I wasn't sure which weapon system was the most important to upgrade so I went with maxing out the gun first. I don't think I used but two or three missiles or bombs this time around, but I eventually maxed them all out too.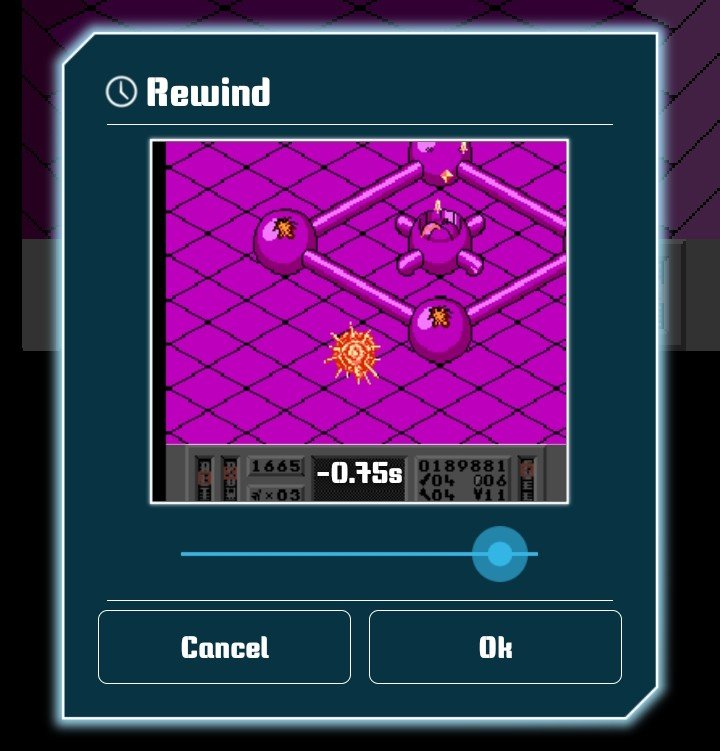 I hate playing games on my phone with the stupid non-tactile touchscreen, but playing these old games are worth it now with the ability to play offline ad-free, the save state options, and of course the ability to REWIND time!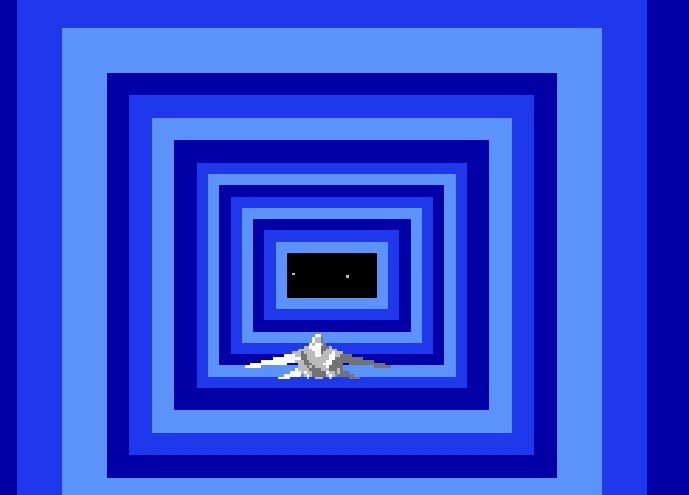 This scene probably took a month to create in Microsoft Paint and isn't very impressive today, but it had a real 3-D let's fly into space feeling back then.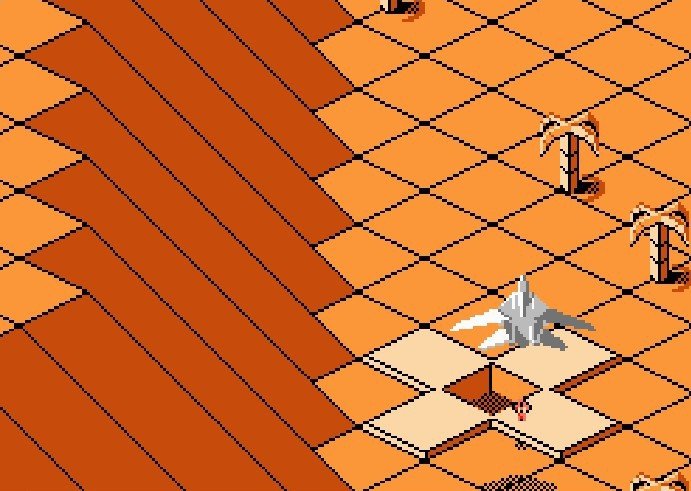 It took me forever to figure out how to drop the supplies down to our allies back then and it did again this go around. It also reminds me of the only time my Grandad ever yelled at me. We were performing at an airshow in a Piper Cub dropping "bombs". They were balloons full of washable paint we had to drop on targets on the runway. He told me to drop the balloon on three. One, two, three! "Do I drop it right when he says three or a second after three or was there a four?" was what I remember thinking when he turned back angrily and growled, "I've been doing this for 22 years! When I say 3!, you DROP the bomb!" (We still got first place, so my one bad bomb drop was OK competing against our civilian pilot competitors.)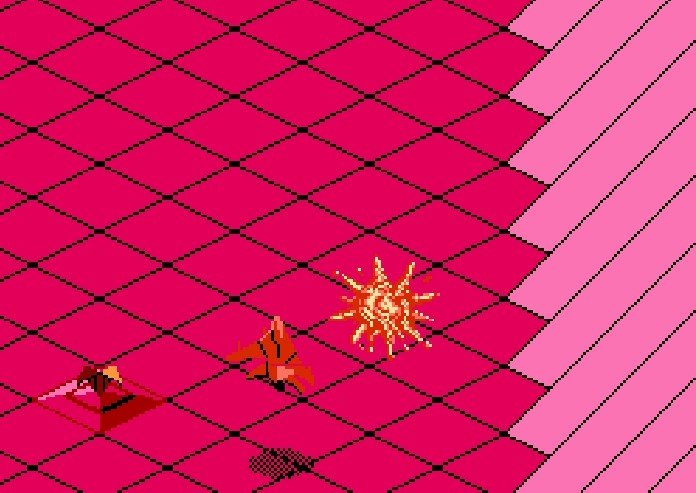 Playing this again on my phone with the rewind and save state ability was a lot of fun, but I wish my emulator had a slow-motion option like back in the day. When Captain Skyhawk's F-14 wings go back, things go fast!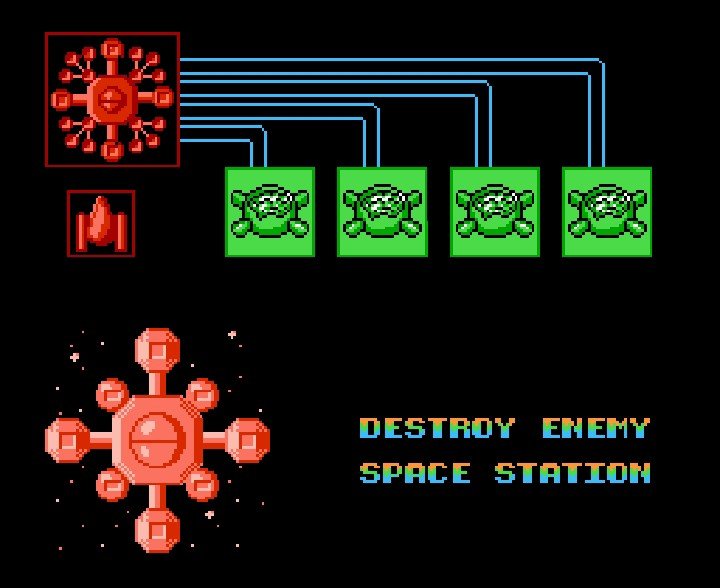 Alright! We've made it to the alien enemy space station with the big eye. Let's do this!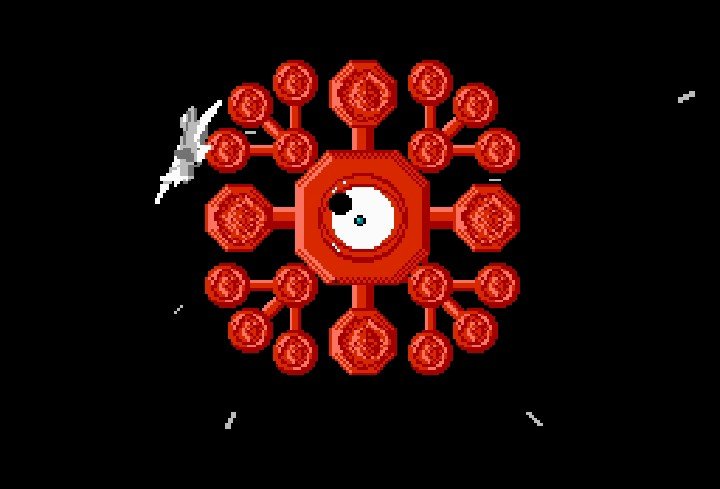 I did beat this back in the day, but the slow-motion button was on so the game thought I was pressing the start button over and over again, so I never got to see the ending until now.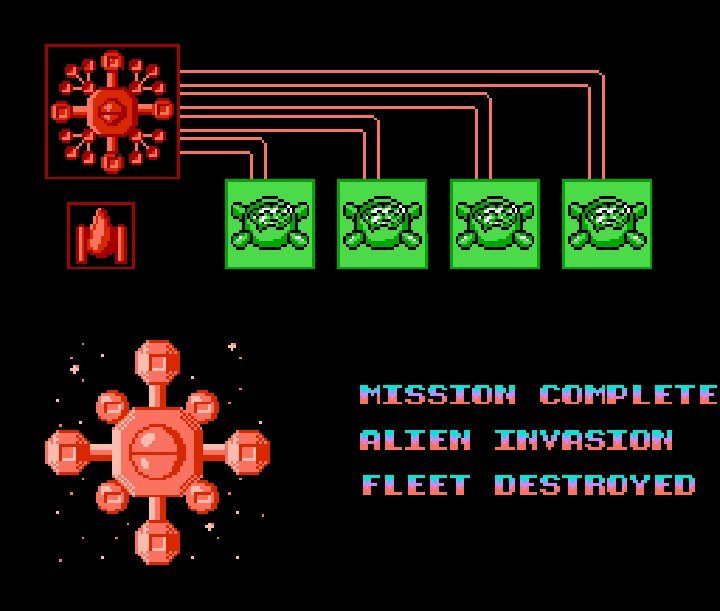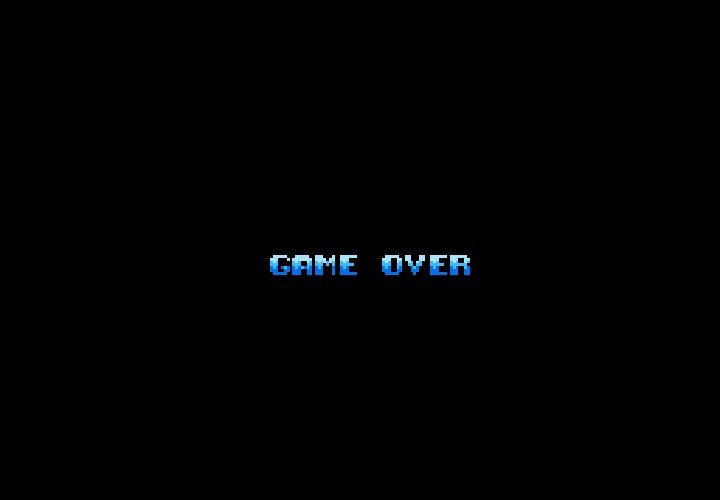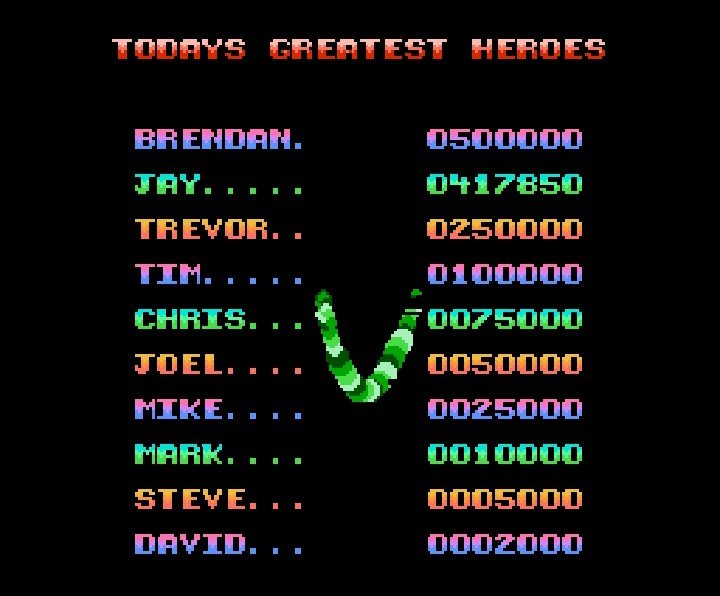 What is this? Game of Thrones? It's like they didn't care at all about good endings to games back in the day. At least Doom II and Super Mario 64 did a good job. Do you remember this game too? Thanks for reading. Now let's all go watch Top Gun Maverick! May the need for speed be with you!