Bueller?…Bueller?…Bueller?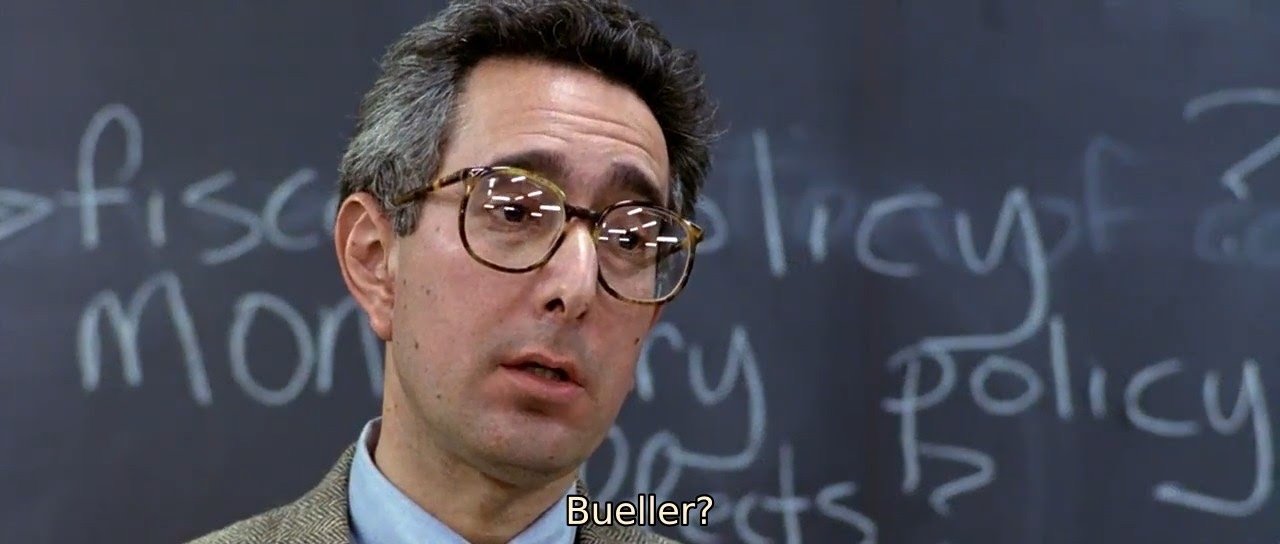 Have you seen Ferris Bueller? He's the king of slackers and is considered culturally, historically, or aesthetically significant by the Library of Congress. If you've not yet seen it, then I can tell you that it truly captures my nostalgia for the 1980s and is a must watch film from any era. It's a teen comedy that teaches us not to take life too seriously. I may have taken the movie to heart a bit too much since a few of my good friends have accused me of living my life like this film. When my best buddy who I hadn't seen in fifteen years visited me and saw my good but lazy life in Bangkok he said, "Damn bro! You just went and took Ferris Bueller's LIFE off."
Fourth Wall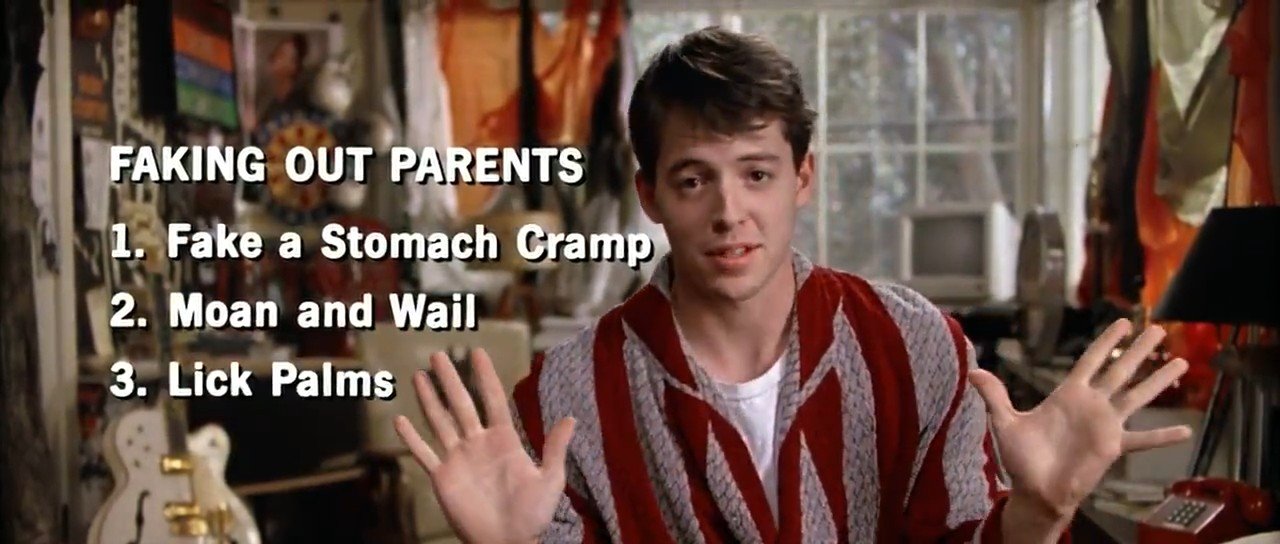 Characters which break through the invisible wall between us and them goes back hundreds of years, but Ferris really made us feel like he was looking and talking directly to us. It was as if he shared a bit of TOP SECRET life information to us back in the day.
Soundtrack Theft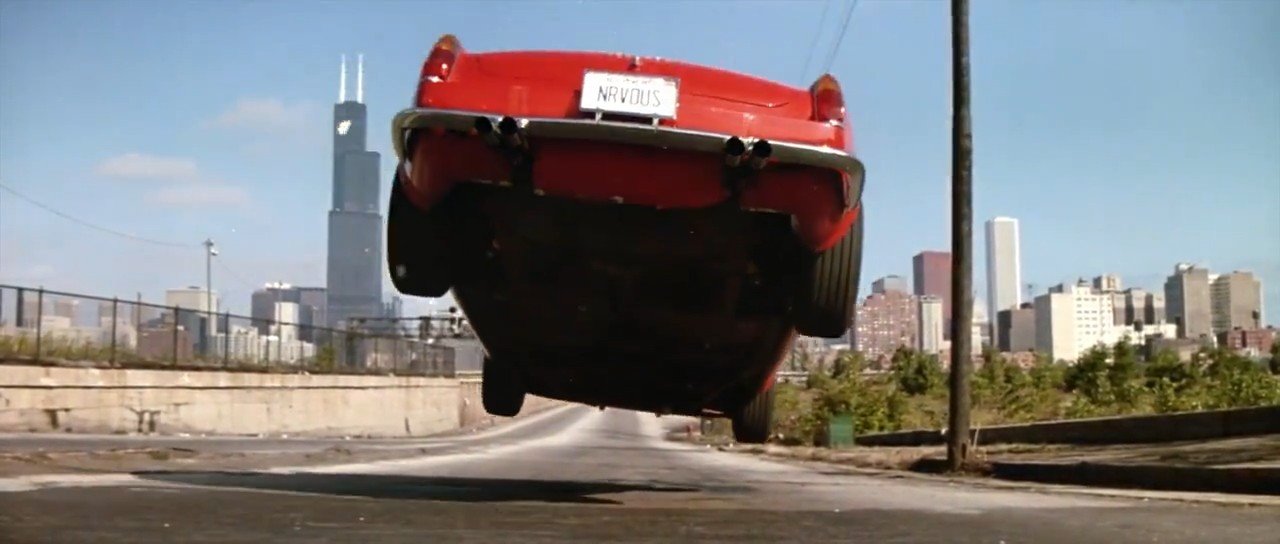 OK, soundtrack theft isn't a word. I made it up, but this film is guilty of jacking popular songs from other movies to add emotion at key times.There are many examples, but using the Star Wars theme music for the joyride is my favorite.
Patricidal Grand Theft Auto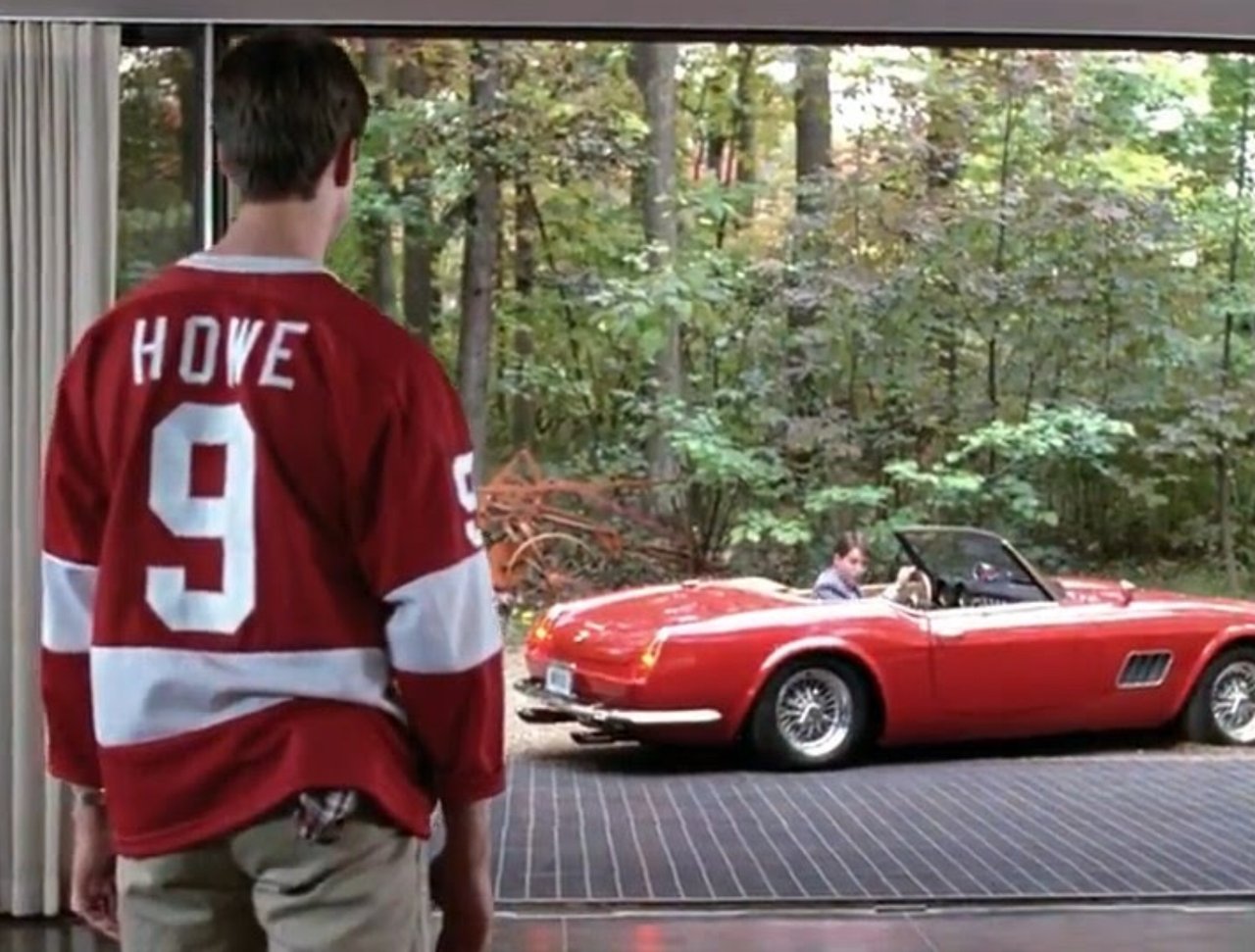 Speaking of that beautiful red car, I wonder how many kids were inspired by Ferris Bueller's Day Off to jack their parents' ride.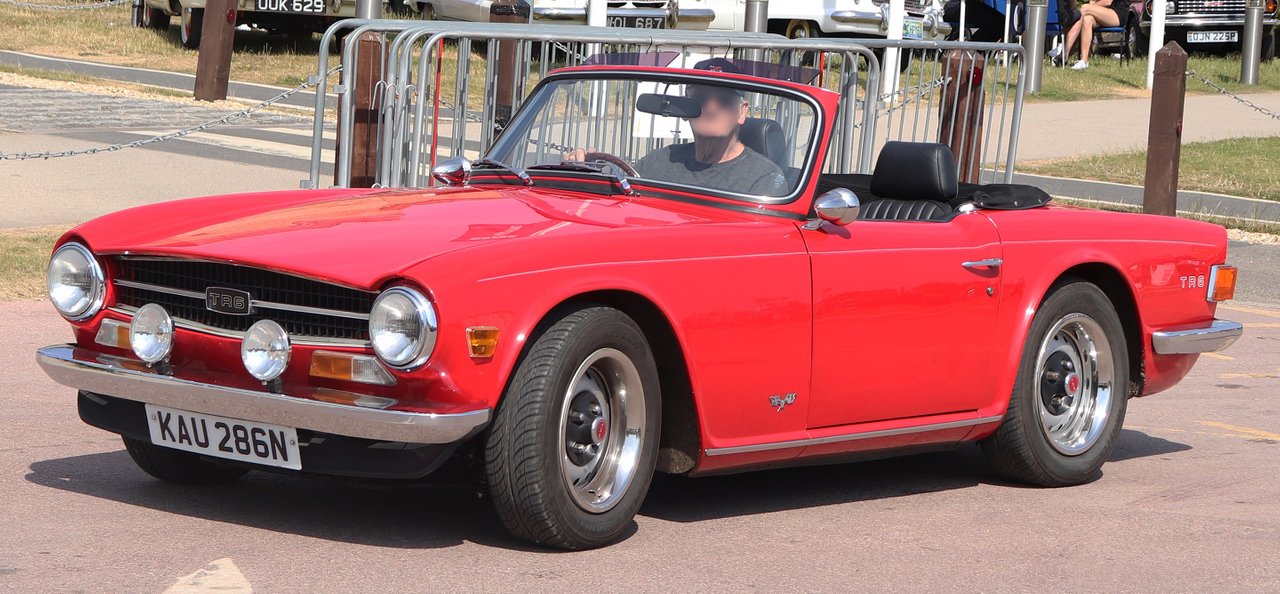 You can count me as one. My grandma had this beautiful 1968 Triumph that was her favorite car of all time that I thought I could take for a spin without her knowing, but she caught me red handed at Wal-Mart. She was really mad, but it truly was a joy to ride. It felt like driving a rocket compared to my pickup.
Art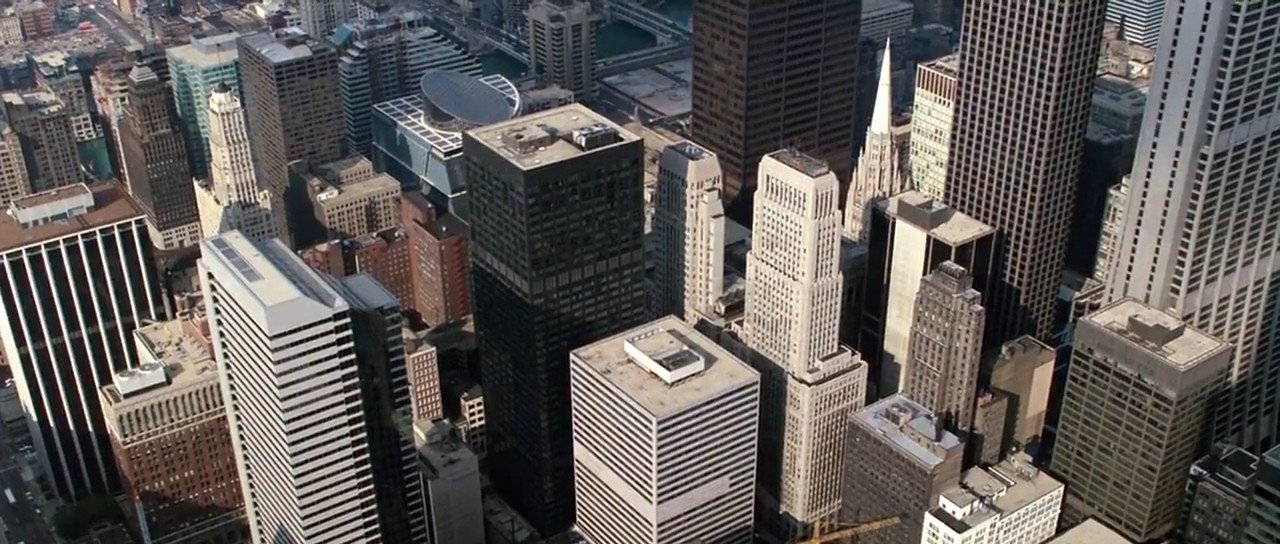 The director admitted that he made the film as a love letter to Chicago getting as much of the architecture and sites of the city as he could.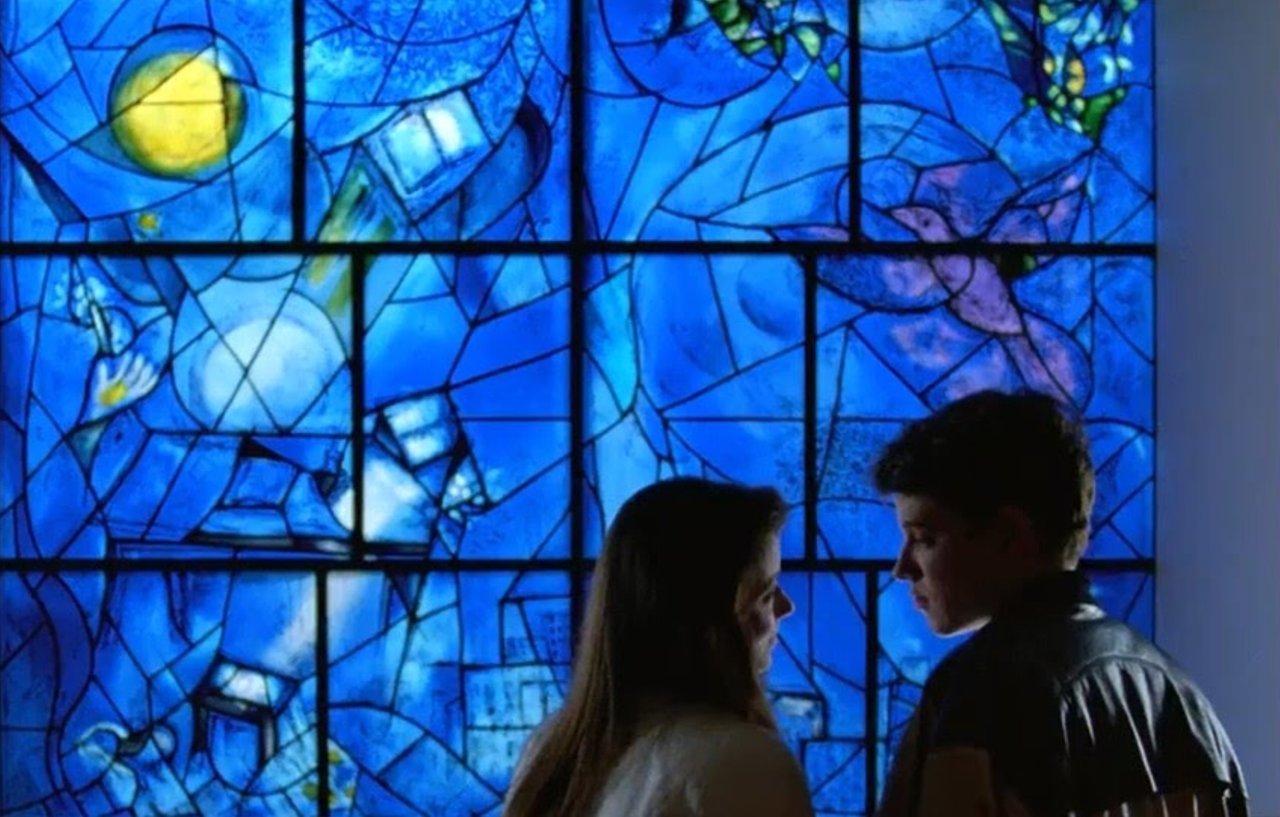 The scene where they visit the art museum always stuck out to me.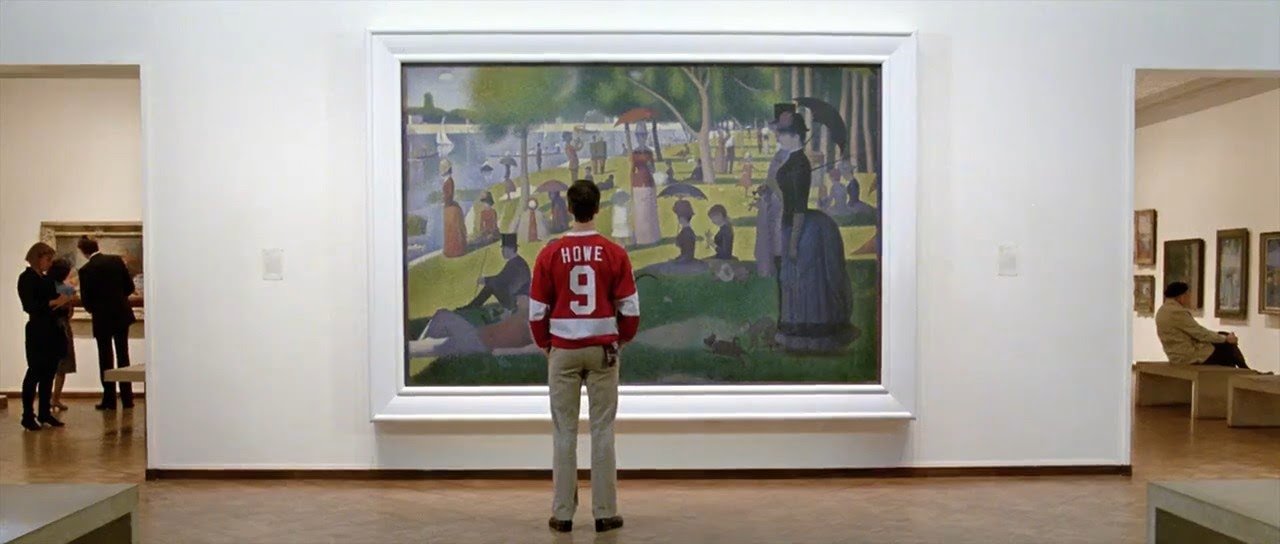 My Favorite Scenes
Only rich kids had phones like this next to their bed back then. This phone still looks nice to me today.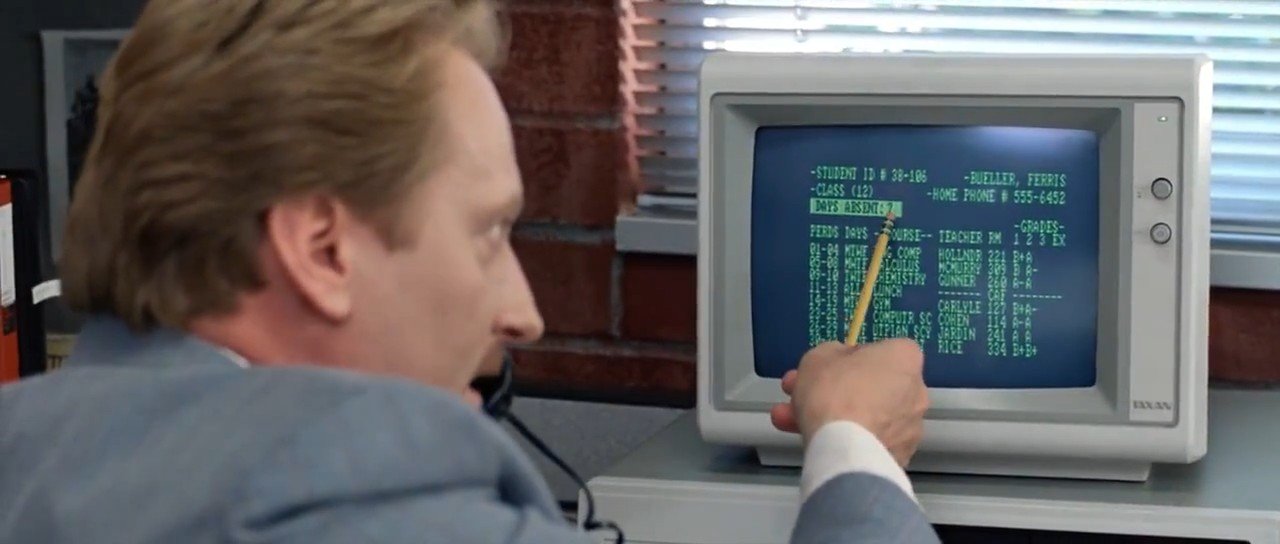 How many kids hacked their grades or attendence back then simply because the adults were mostly technologically incompetent? This is something that has really changed today. Now it's the older generation which grew up with the original computers which are really good and the younger generation is usually lacking the key understanding of how they work.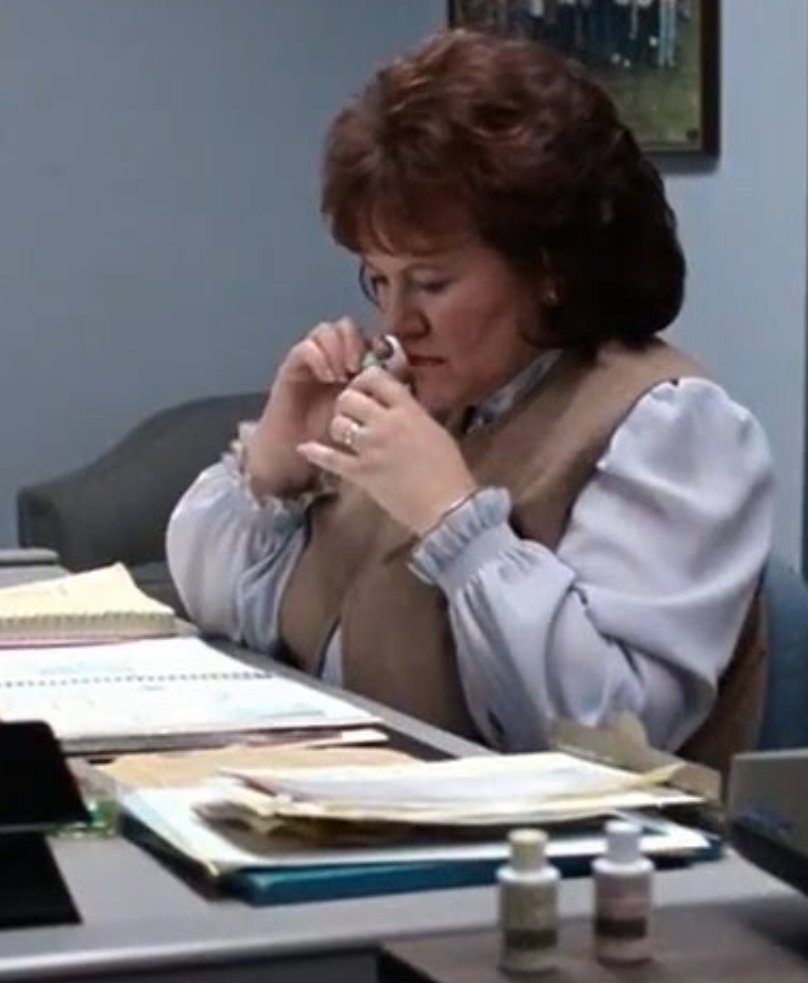 Have you ever sniffed White Out? I'm glad this scene went over my head when I was a kid because I would have definitely tried it.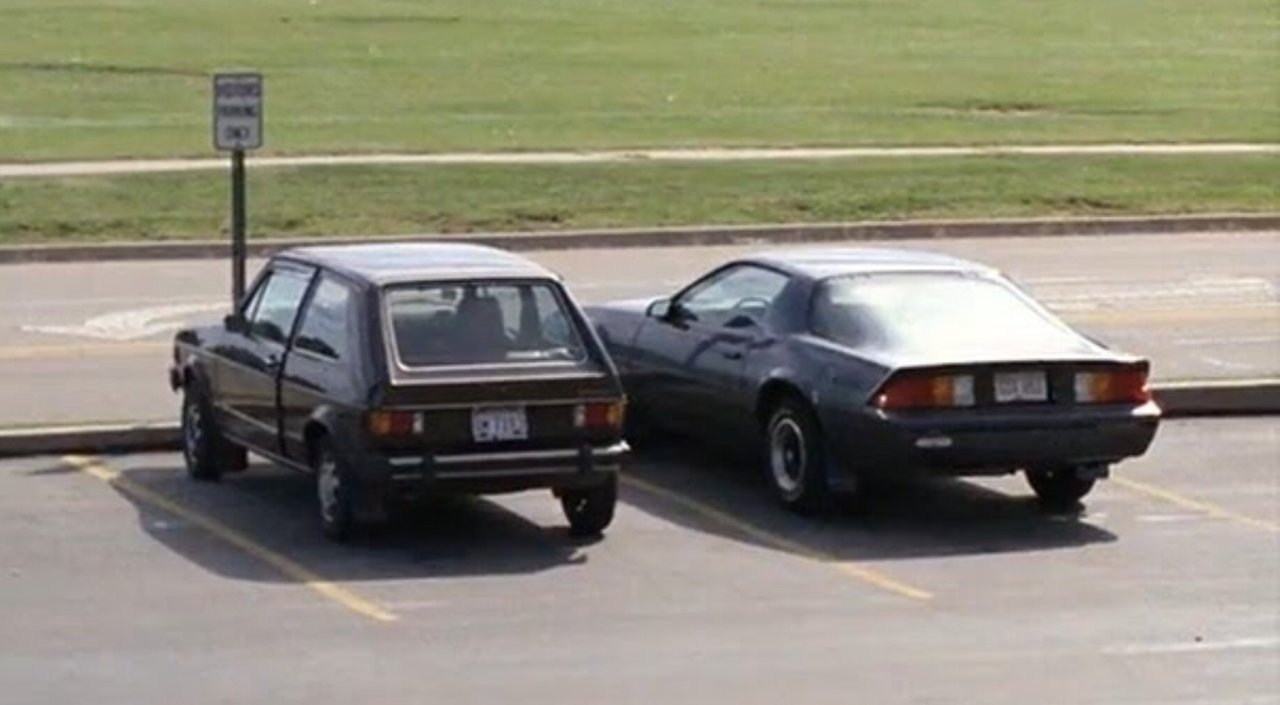 My mom had the car on the left when we were kids, but I always wanted the one to the right.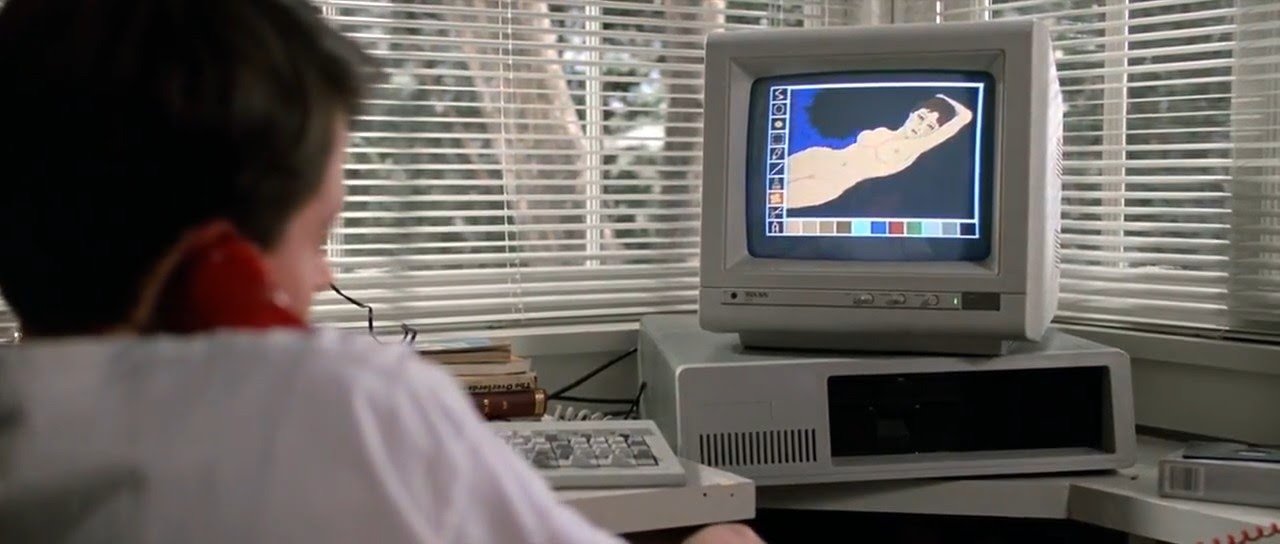 Porn has really come a long way.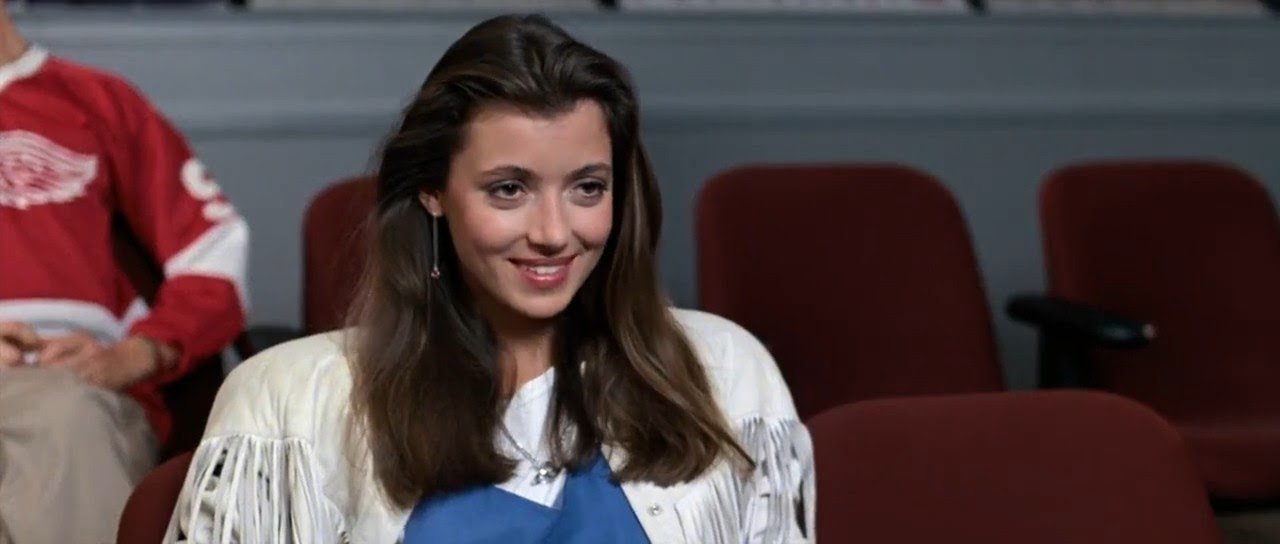 Ferris asking his girlfriend if she'd marry him.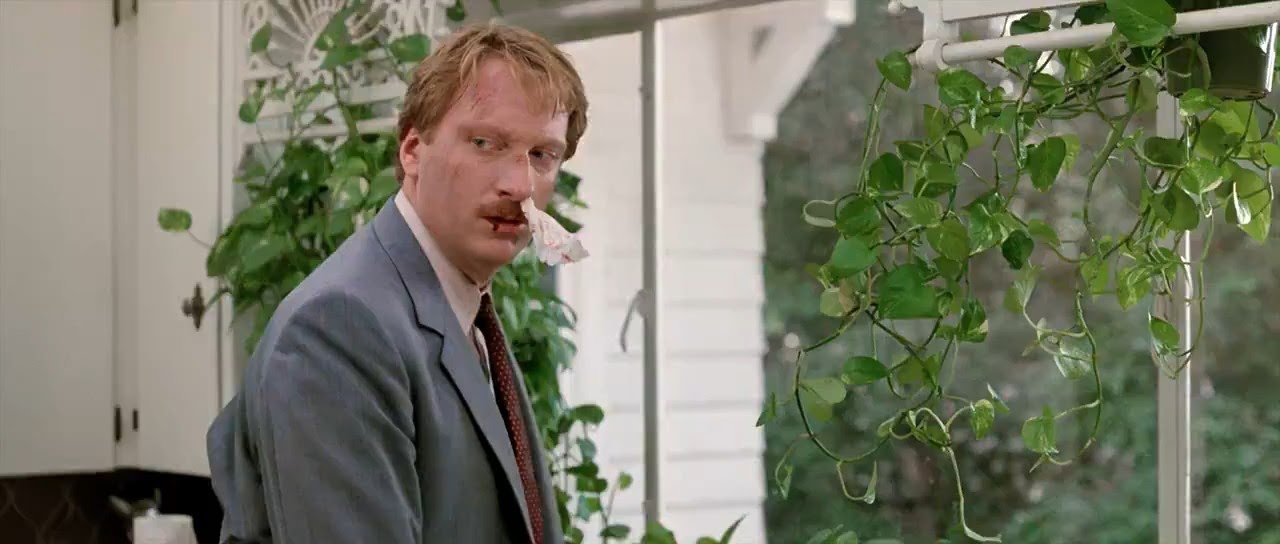 Getting the best of his enemy.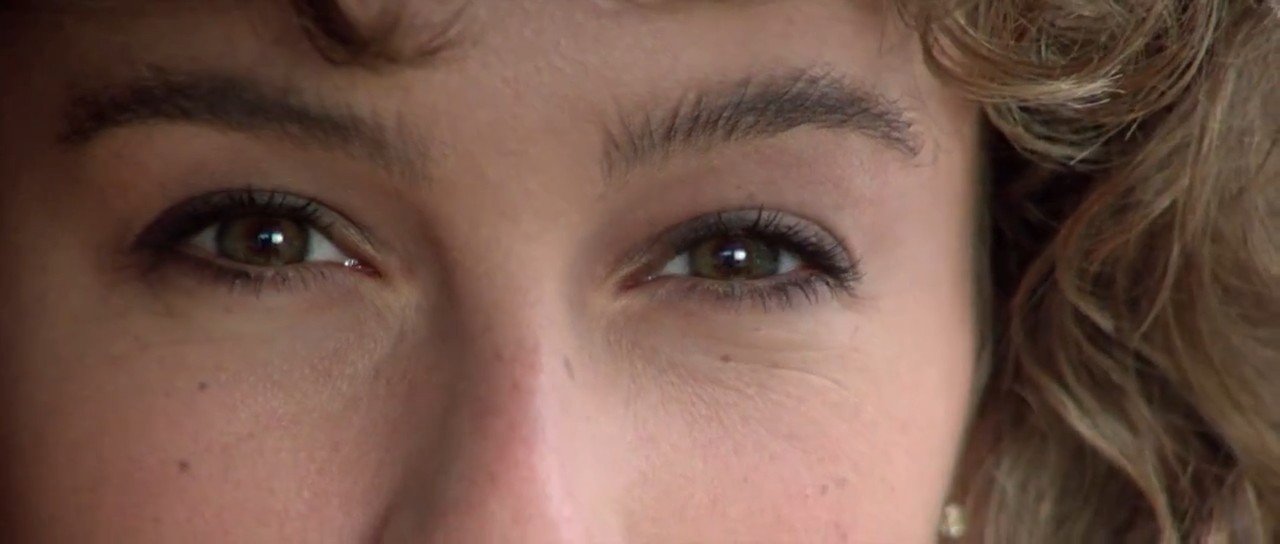 And his Dirty Dancing sister.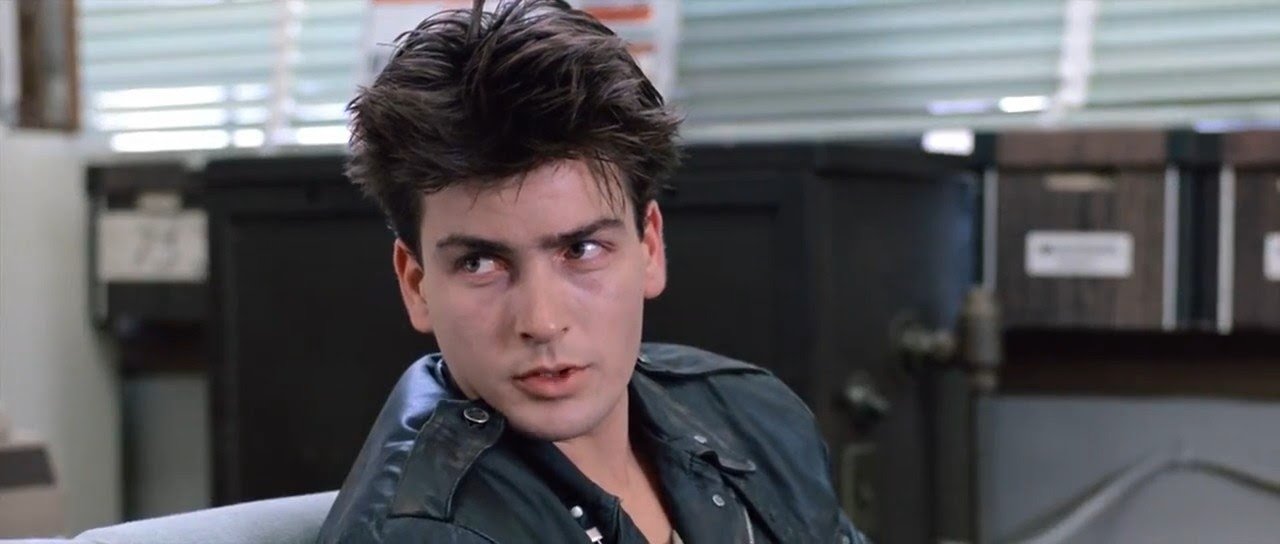 Who's this handsome young juvenile delinquent?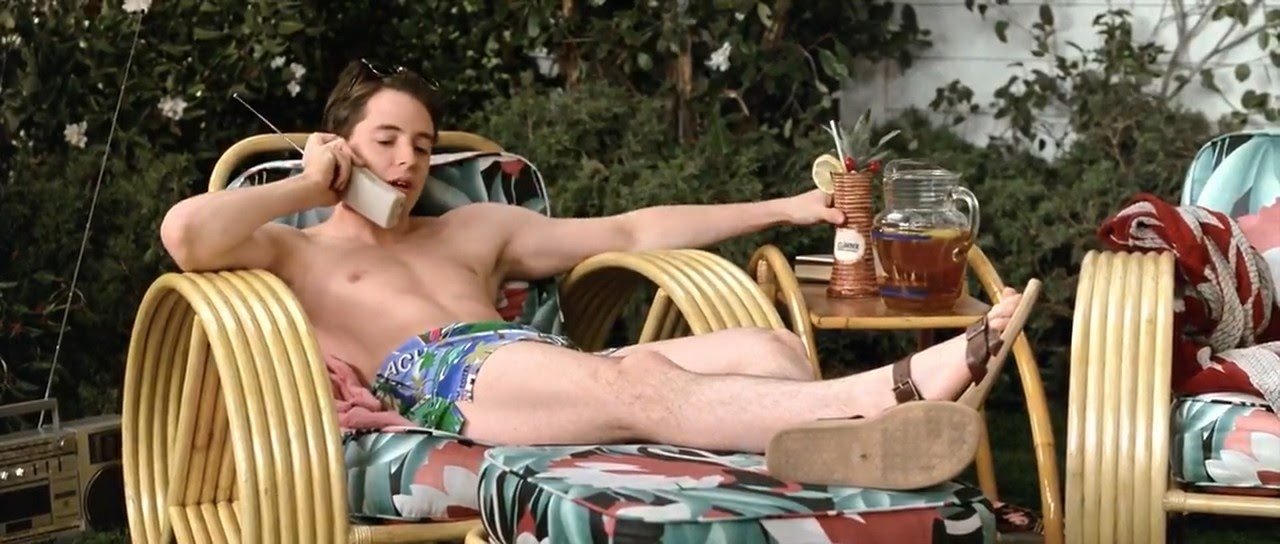 Thanks for reminiscing with me about this classic from the 1980s today. If you've never seen Ferris Bueller's Day Off, are you interested to watch it now? What is your favorite scene from the movie?