When you live in a small town like this, the bar scene seems to develop patterns. There will be a few warm up bars, then just one or two where the real drinkers will end up. This one plays by the rules and closes by the 23:30 curfew.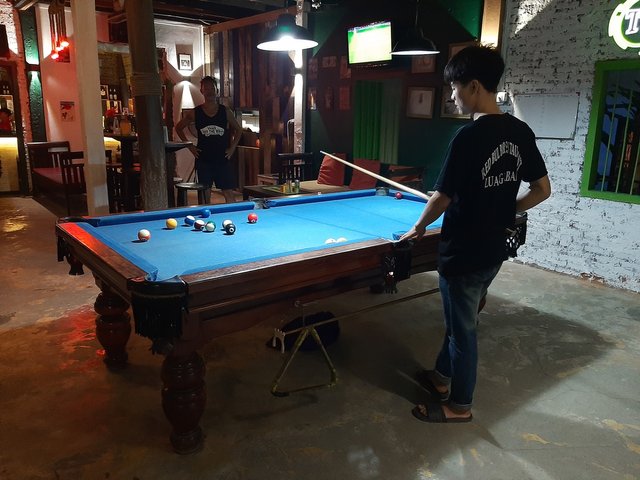 Whoever thought of getting this pool table deserves credit or a big bonus. It's probably paid for itself a hundred times over. So many locals come here just for the table, but there's a lot more to this place. Having the only pool table in town doesn't hurt though.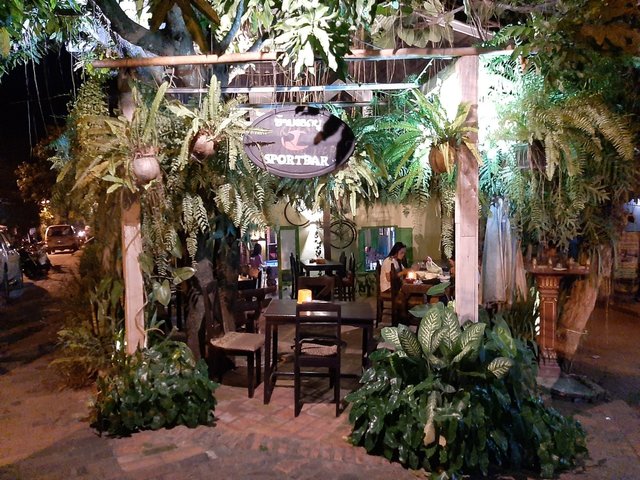 The entrance is at an ideal location. It's at the top of the hill of one of the main streets that runs along the Namkhan river.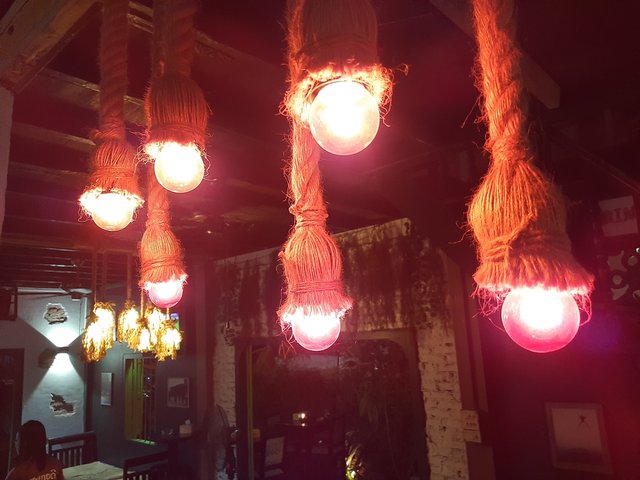 They cook western foods right and have plenty of cheap local choices on the menu too. These lights are probably a fire hazard, but the don't have so many crazy rules here like we do in the West. It might be more dangerous here without all the codes and regulations, but you feel way more freedom in your life.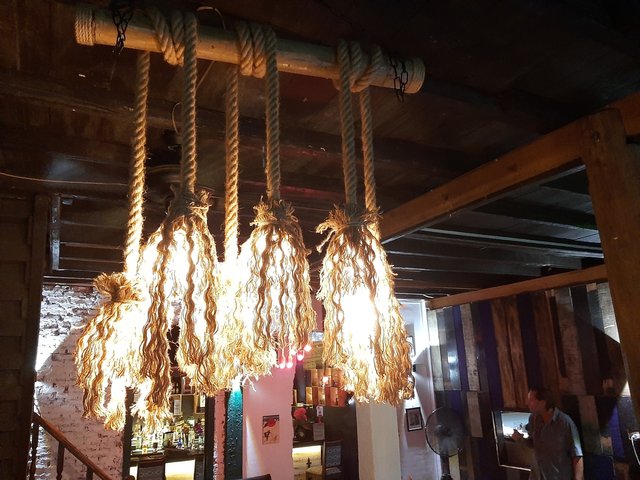 It seems that bars that have a lot of 70s art, look, and accessories tend to do better than modern looking places here. Luang Prabang is one of the few places resistant to change and modernizing except for vehicles and smart phones. Other than that, I've talked with lots of old travelers that say it hasn't changed much when compared to other cities in Southeast Asia.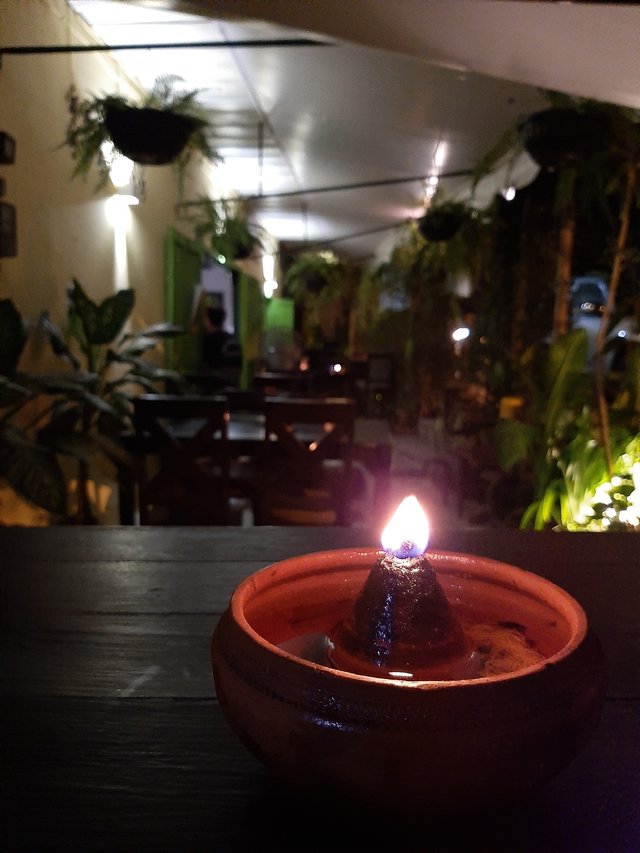 The mosquitoes never where a problem for me here, but it's nice to have these candles. They look romantic too.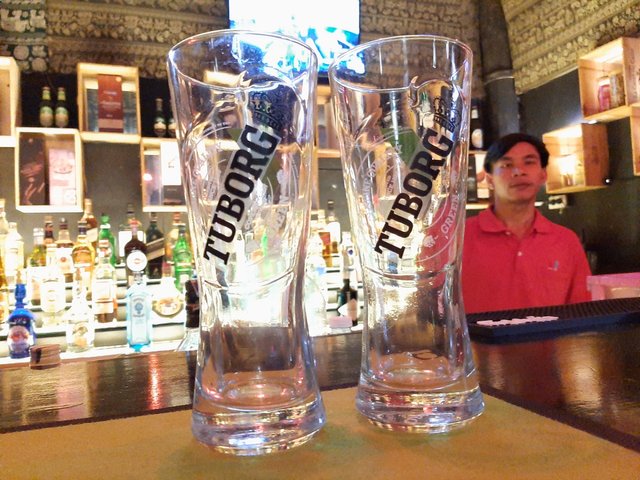 If you visit Luang Prabang and wander the streets, you'll find Red Bull naturally. I hope to see you here soon. Cheers!