I think this was from iMage comics from around 1995. It must have been a failed comic. I couldn't find anything from Google. Do you remember this? It's been such a long time that I sketched this, so I can't remember anything about it. It looked like the perfect job to finish in ProCreate.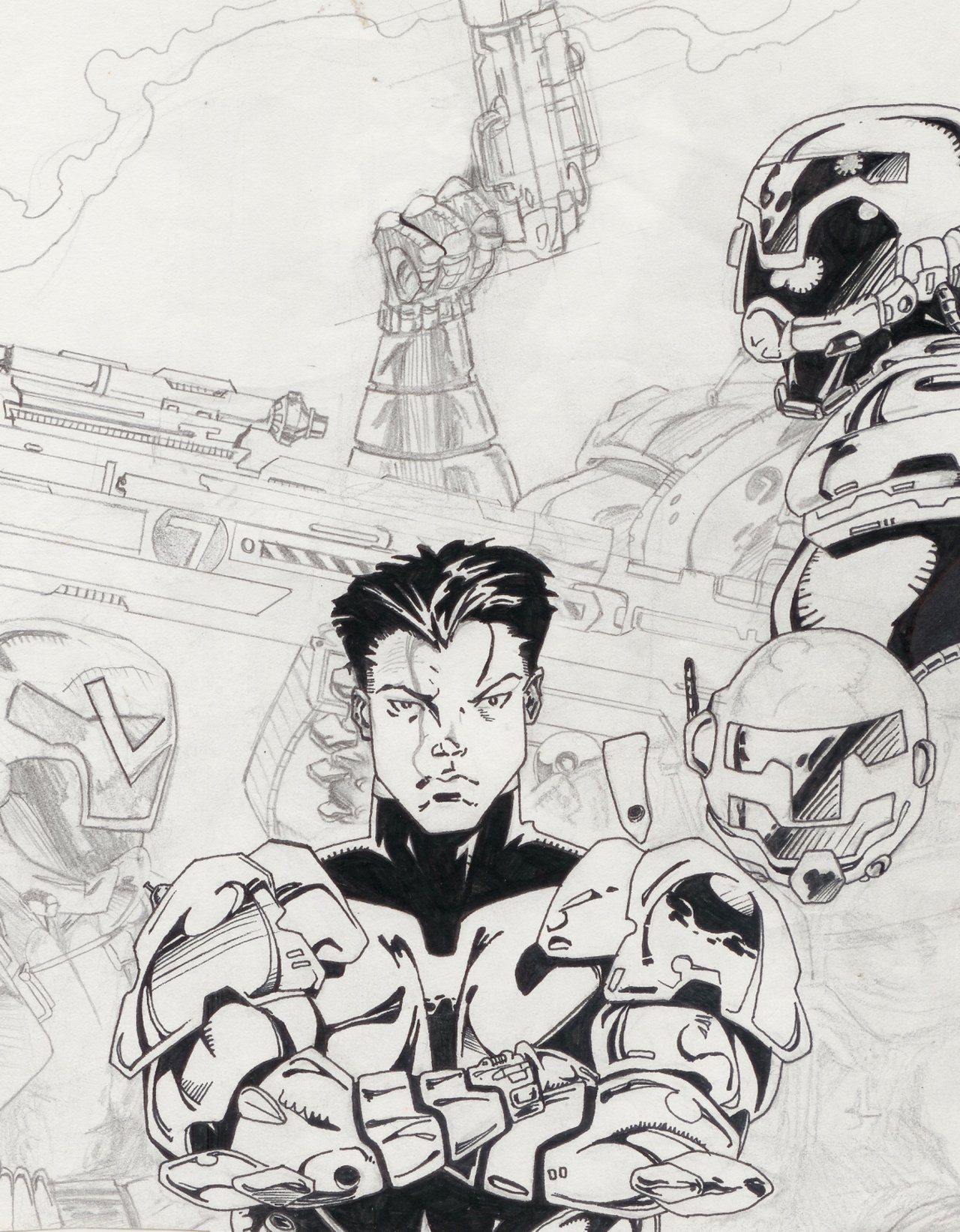 It kinda looks better half finished. I just used the black and white technical pen and a bit of the erase tool to finish this old abandoned drawing. I'm glad I did a good scan of it back in the day because it felt good to finally see it done after all this time.
It took me all day to do this, but I enjoyed it. Thanks for checking out my sketch today. Hopefully I'll be reminded of the source in the comments.