I honestly wasn't sure if I'd have the patience to clear this with annoying touch screen controls, but as you can see from my screenshots, it is possible. Super Mario 64 emulates well even on very old Android phones. I got it to work fine on a jailbroke iPhone 5 a long time ago, so I'm sure it works well today too. Do people still jailbreak iPhones? If you want to play this on a phone, I highly recommend using a bluetooth controller, but I got pretty good at controlling Mario and even doing multiple wall jumps by the end of the game using the touchscreen. I wonder how long it is until our VR headsets can just read our thoughts and our gameplay will be seamlessly linked with our intentions.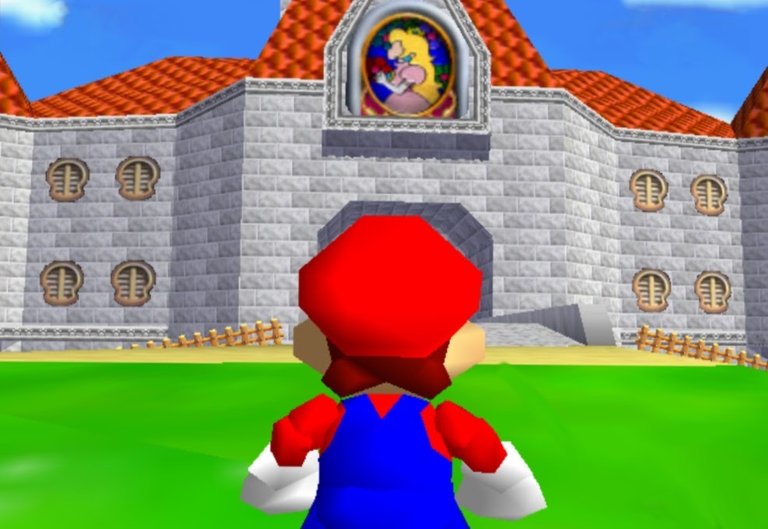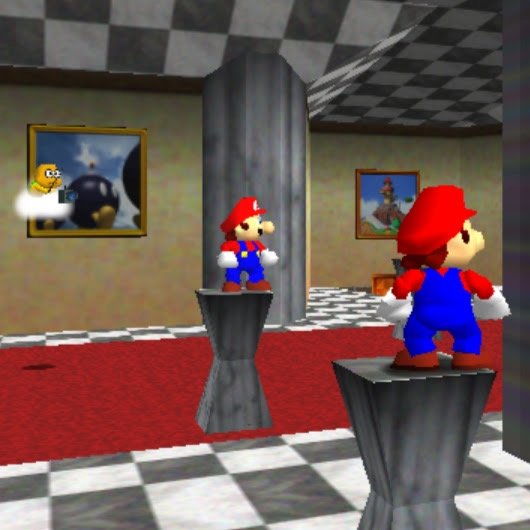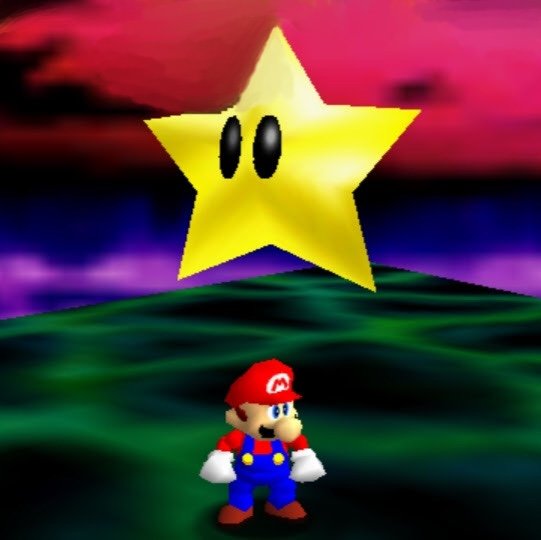 I don't think there was ever a bigger jump in quality gameplay then when Nintendo added the 3rd dimension with this classic gem. If I could travel back in time and meet my teenage self, it'd be fun showing myself how good I am at this game now. I'm sure I'd ask my future self about my favorite game and GTA would be the answer. I would explain how fun GTA is, but my past self would be shocked that the same game lasted over seven years and spanned three gaming generations. I'm 40 years old now. Does that mean GTA 6 VR Online with an Oasis account will be the final version for my lifetime? After talking about video games, I'd advice my young self to still join the army, but not the navy. That my 30s will be better than my 20s. To buy lot's of Google and Amazon stock as well as 2 million Bitcoins. One to shadow Satoshi's original million and one million BTC to play around with and enjoy life. That everything will be fine, just look out for the year 2020!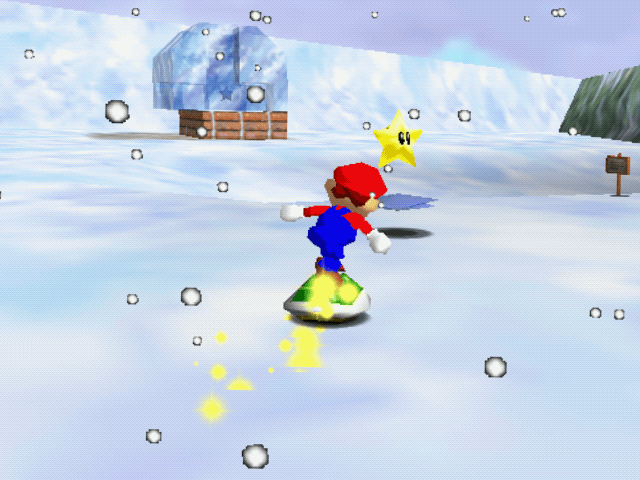 Dear Nintendo,
I sent an email to you when I found out about the Wii U. It was a failed system because most people confused it with the original. In my email, I suggested calling the new machine: Super Wii. My suggestion still stands. It would be a marketing home run of a name especially if it were back compatible with old Wii games and used that fancy new AI that makes old games look 4K. Anyways Nintendo, I love you and am a fanboy for life. Thanks for all the great memories.
The Tortuous and the Mario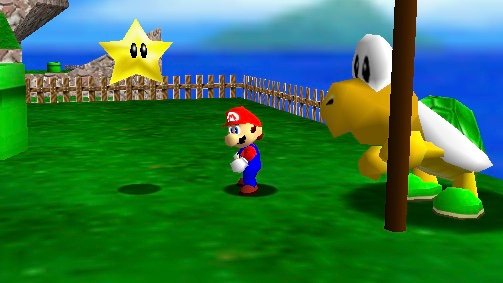 When you first have to race the big turtle it's a piece of cake, but he was the hardest star for me to get this time. I slowed down time, saved state cheated and long jumped like crazy until I beat him.
Conclusion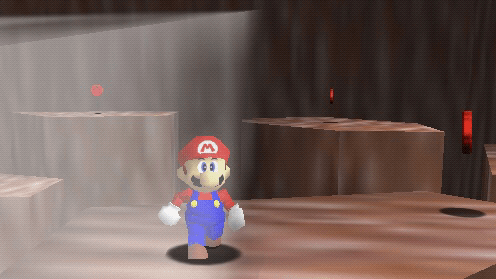 It took me 17 days of relentless gameplay to clear all 120 stars the first time in 1996.
I posted Part 1 of this post over a month ago and Part II two weeks ago. I had Youtube, save cheats, and the ability to slow down time, so it wasn't the same as doing it blind 24 years ago, but it was still a fun experience.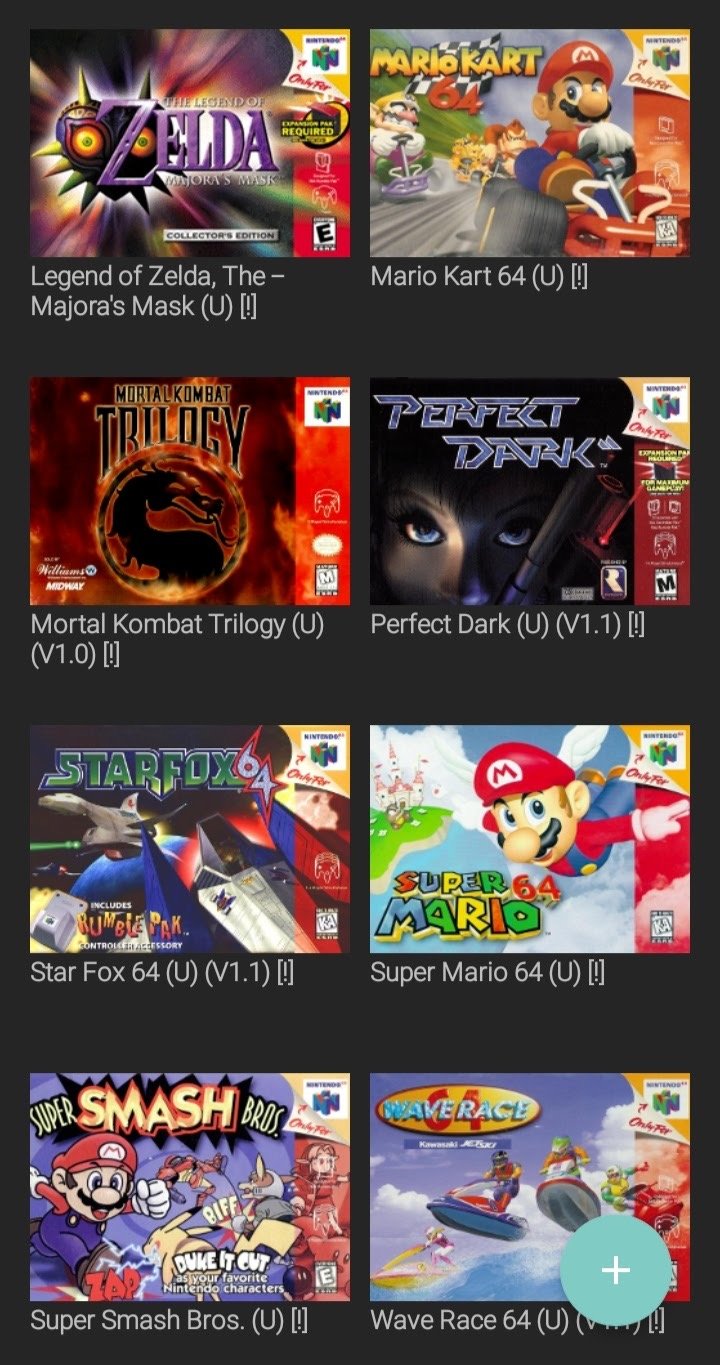 Here are the N64 games I like playing using Mupen64Plus. Do you think I forgot any that can also be emulated and controlled well using a phone and touchscreen? I feel Super Mario 64 is the best game on the list. I think I will search for any fan made Super Mario 64ROMs to play next. Do you know of any? Thank you for going on this old Mario adventure with me again. All of the photos in the post were captured while playing on my Android phone. Has anyone else cleared Super Mario 64 on their phone?