It's surprising how many people have never seen this gem. It was made on a shoestring budget of 11 million dollars in 1991 and was released in theaters in 1992. It doubled its money in the theaters, but it really did well on VHS and then on DVD.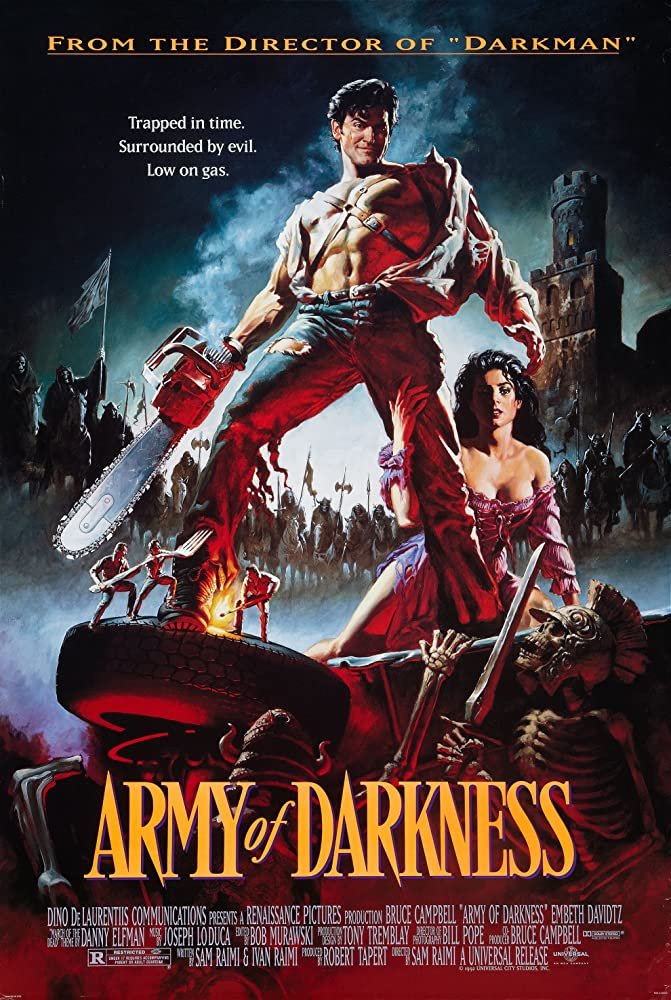 I captured all the shots from the film by pressing the PRT SC (Print Screen) key on the keyboard. I put in the Amazon link to every picture if you want it. This was the first DVD I ever purchased so I feel it was OK for me to download this on The Pirate Bay for free since I had purchased it back in 1999. If movie ownership was stored on a blockchain then this type of thing would be normal. I know that this is off subject a bit, but why the hell should I have paid for GTA V three times? First on the PS3, the PS4, and on PC. Now I'll have to buy it again when it's released on PS5. This is bullshit and why people pirate stuff. We should have to purchase software, movies, and music only once then always have access to it even if it changes mediums. If the ownership of such digital rights was implemented via blockchain since the beginning, we consumers would be more likely to purchase it for life rather than use the Pirate Bay. Imagine if when you went to watch a movie in the theater then you had digital rights to that film for life. You could pay the one dollar it takes to print a DVD or you could watch it on all of your devices. This would make moviegoers feel more respected and would boost movie ticket sales.
The Necronomicon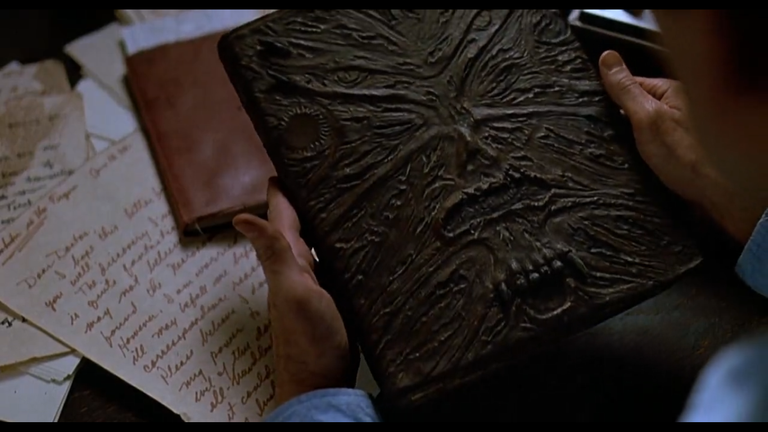 The Book of the Dead is bound in human flesh and inked in blood. It is the evil book that gives the Army of Darkness its power to rise from the dead. I've searched for a copy of this on the internet but never found one. Of course, it wouldn't be made of dead people or printed in blood, but it would be really cool to have this on your bookshelf.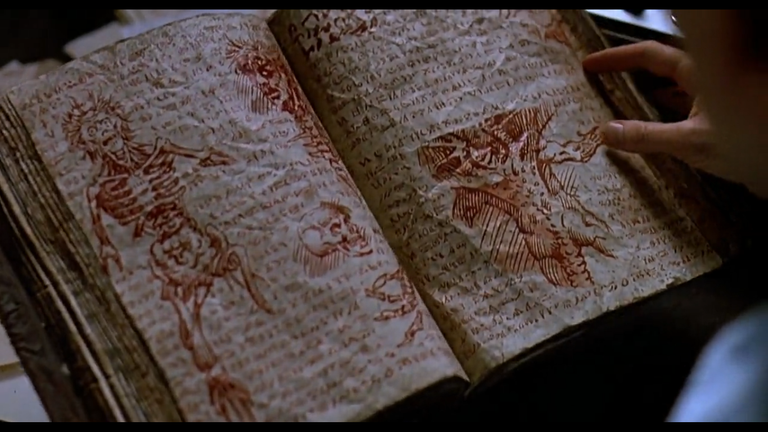 It would be possible to make one in a DIY project. You could copy the cover using pig or cow skin and would have to hand draw all the images and write the ancient Sumerian in red ink.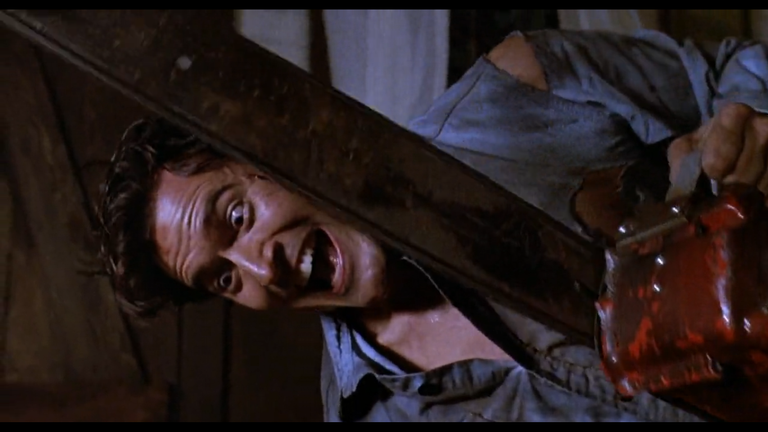 Ash isn't perfect, but how many heroes have the intestinal fortitude to cut their own evil possessed hand off?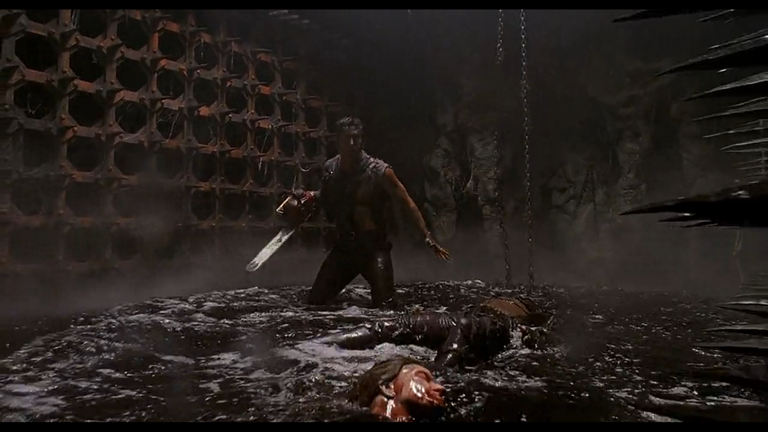 If you don't like this movie by the opening scene, then you're never going to get it, but most people I've introduced this movie to get hooked by the time Ash shows everyone his BOOM Stick!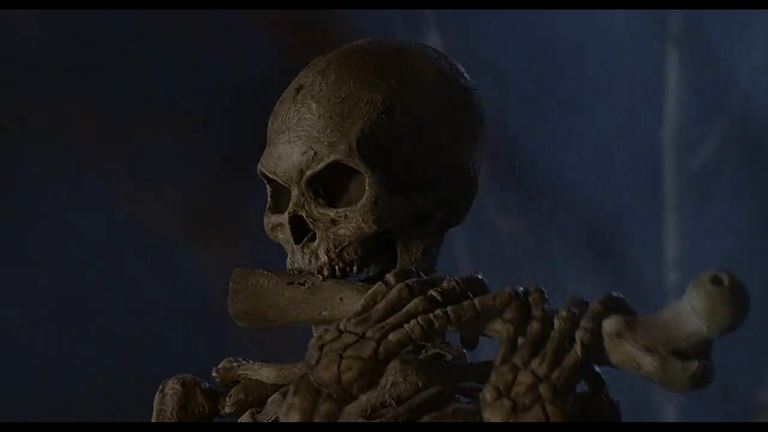 I felt it refreshing watching a film that was done by hand and not another CGI porn all in your face.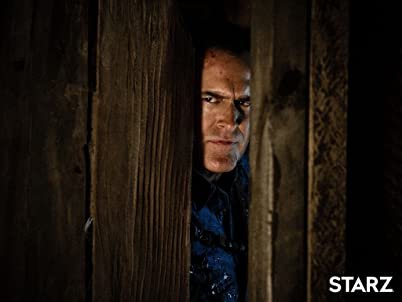 Ash is back in a TV show spinoff. You can watch it by clicking on this picture or you can be an evil pirate and watch it for free by searching for Ash vs Evil Dead.