What's up fellow gamers? I finally did it! I defeated Bowser in Super Mario Bros. 3 from the old-school Nintendo Entertainment System or the Famicom if you had the Japanese version. It just took me 34 years to do it. This is part two of my journey to defeat the evil princess kidnapping dinosaur. You can read the first part here.
I quit after making it to world 4 for part one which I figured was halfway, but things go so hard after that point that it was more like a quarter of the way through even though I was cheating using save states and the rewind time cheat.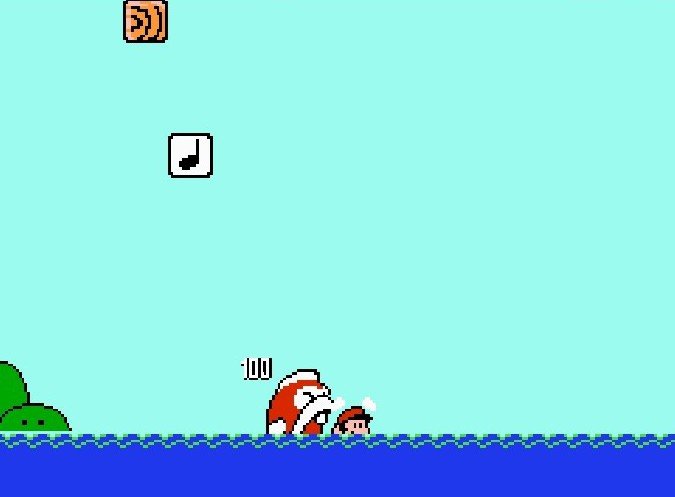 I never used the frog suit or the hammer brothers' power-ups. I think I'll play this game again just to have the experience of using those powers. This damn fish ate me at least a hundred times. I would rewind time, try again, and again, and again. Sometimes I got so frustrated that I wouldn't play the game for days.
What a great super-power rewinding time would be. Even if it was just for a 24-hour period. We could check CoinMarketCap, see which shit-coins made the biggest gains, then do the same thing again the next day like we were Biff from Back to the Future. If you could rewind time and change just one event from your past what would it be? For me, it would be not selling all of my cards. I got greedy and thought selling all of my Splinterlands maxed-out Beta cards would be a good idea because DeFi was all the rage last year. If I had just held on to those cards, I wouldn't have to worry about money today. Everything happens for a reason. I just hope I get another chance to grow my crypto wallet.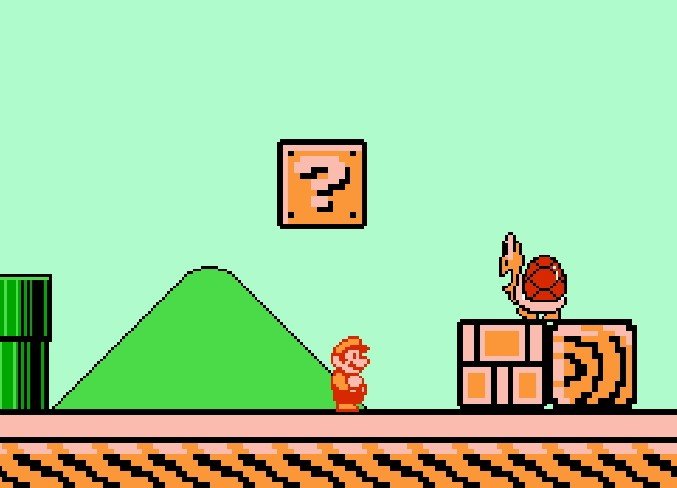 Super Mario Bros. 3 has to be the best 8-bit game ever made. I wonder if this had been the first game to come out what kind of games would've come after it. If I were the CEO of Nintendo I would've never stopped making games for the NES. Of course, it wouldn't make sense to continue making games when you're trying to sell Super Nintendos, but making just one game a year would be a great way to say thank you to customers and it would also guarantee that your system never becomes obsolete. It would also be interesting seeing how they could innovate and be creative given the technological limits.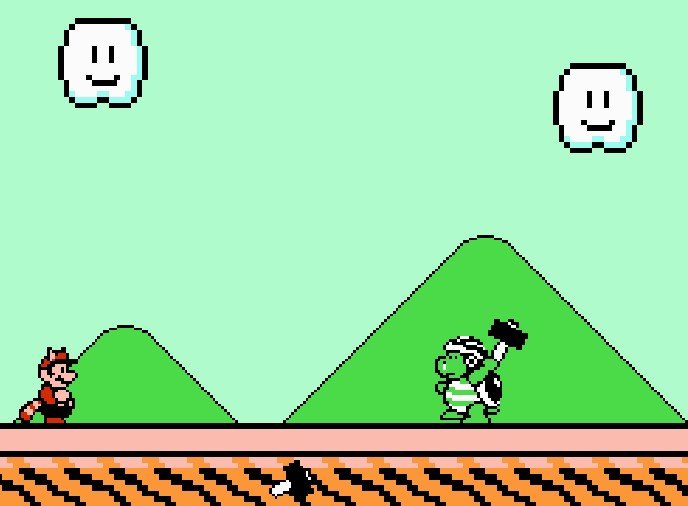 This game was just way too hard. There is no way I would've made it to giant world without an endless supply of quarters or a Game Genie when I was a kid, but I sure would've enjoyed seeing this back then. Speaking of endless quarters, I remember when I was a kid in a casino in Deadwood, South Dakota back in the 80s, we noticed that they didn't lock the quarter collection box for the video games. Back then I thought it was just because grown-ups were stupid and didn't think that we kids would steal quarters, but looking back it makes sense now. They were using the video game machines as virtual babysitters while our parents were losing serious cash on the slot machines and blackjack tables. Even if they did empty out the quarters, we just needed one. We would drop it down, catch it so it didn't make a sound, then re-drop it so we'd have as many lives as we wanted.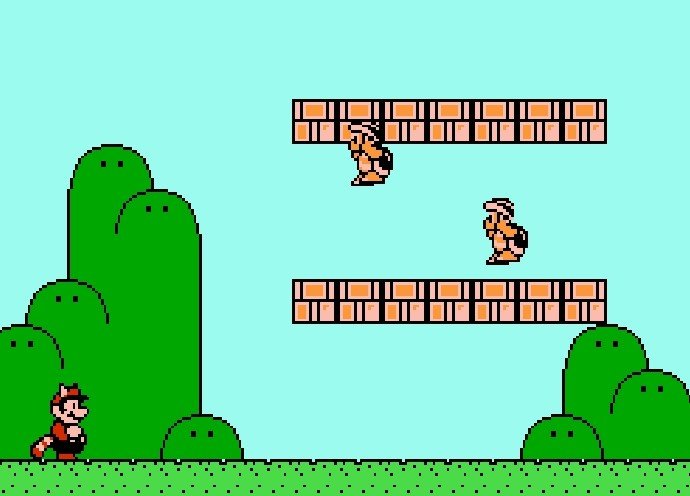 These hammer brothers used to give me grief, but playing through the game this time, I learned that the best thing to do is to approach them right away before they start raining down hammers. It's like if someone intends to hurt you with a sword or a bat, the best thing to do is to get up close to them. It doesn't seem like the right thing to do, but they can do less damage if you're closer.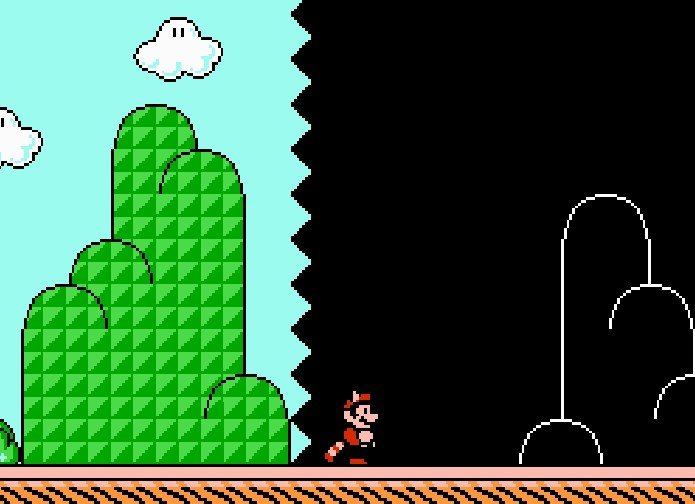 Another thing I didn't realize until this run-through is how easy it is to get the star at the end of the level. You don't have to think about it, run, or time it. Just walk over without stopping and jump up to the box and you will get the star every time. By the time I made it to Bowser, I think I had about 70 lives. This really was a genius way of ending a level. It looks and feels like you broke the game. It's like an early version of The Matrix as you pass from the colorful world to the inverse digital one.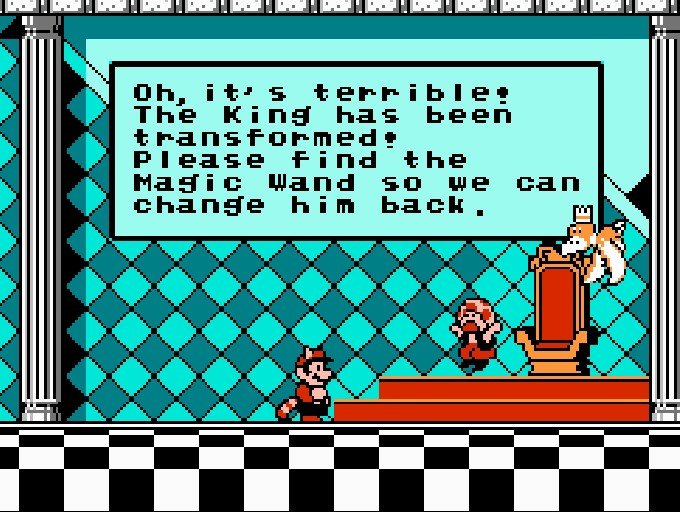 How many times did this stupid king get changed into some animal? They all still knew and respected him as king so he should have stayed in bird form. If he really cared about his kingdom this would've been best. He could've served as an eye in the sky warning his people whenever Bowser and his gumbas were approaching.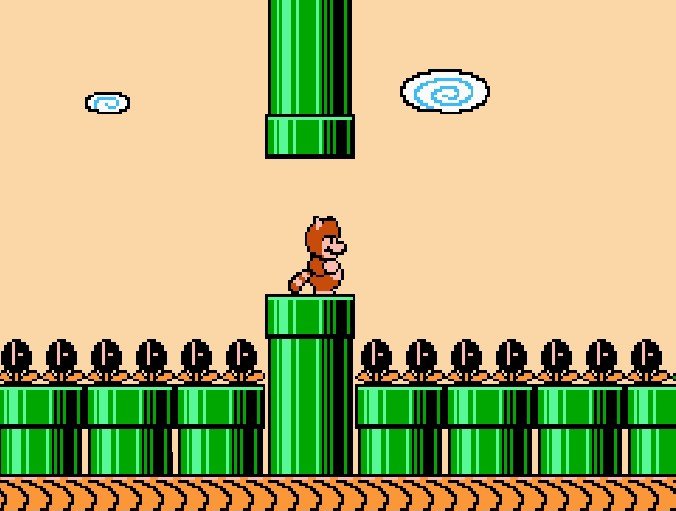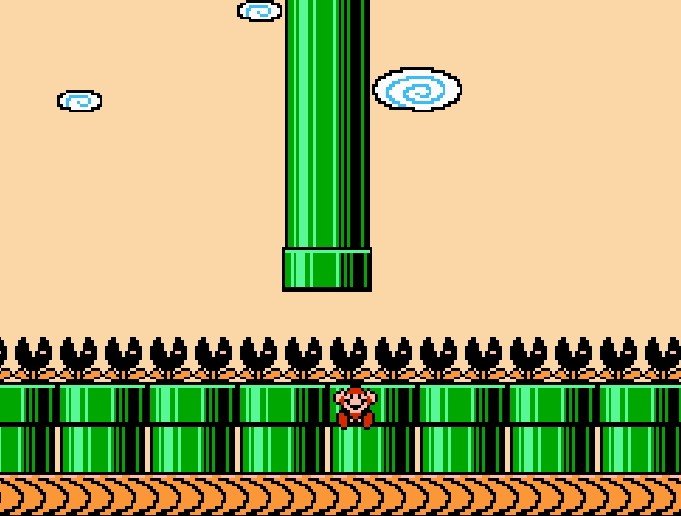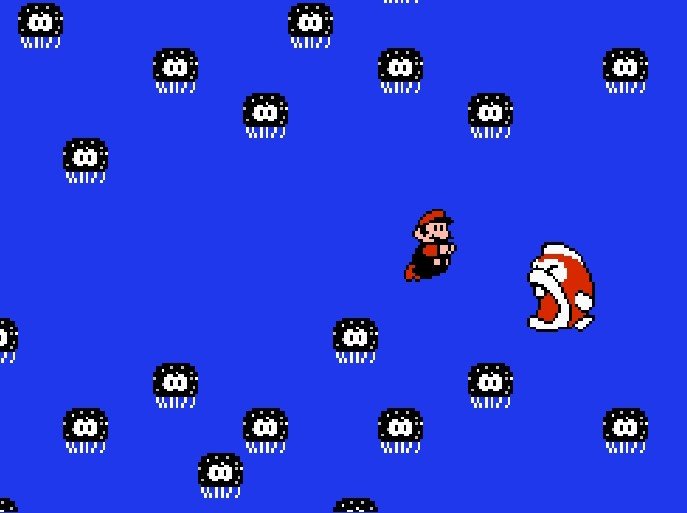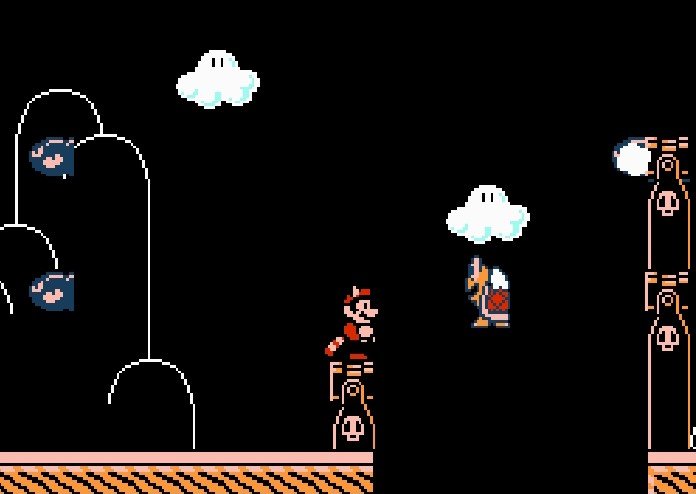 There were a couple of spots where I felt it was just impossible to continue and I wish I hadn't wasted my infinite flying ability power. Did any of these spots ever trip you up too?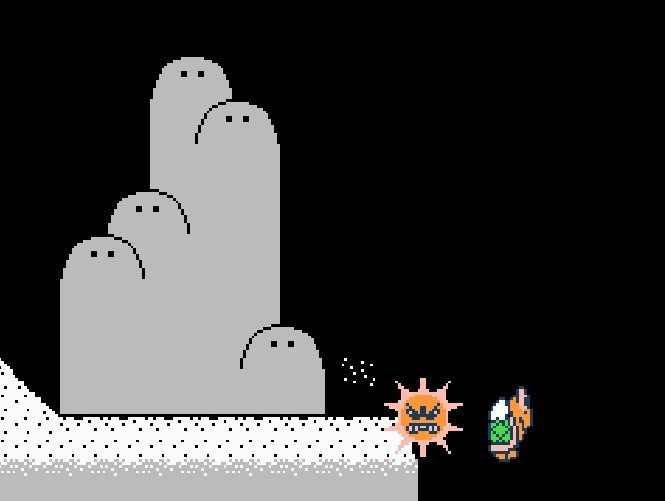 This evil angry sun even comes after you in the dark? Come on man!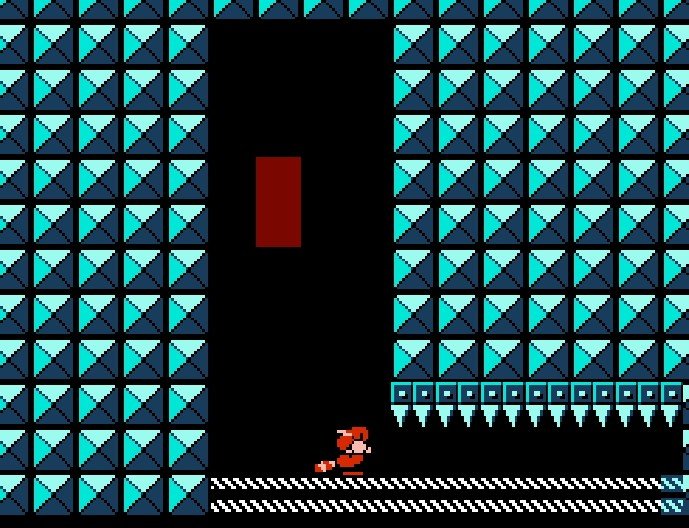 I'm no fan of mazes. They are truly cruel. I quit playing Zelda: Breath of the Wild because I got stuck in the stupid haunted forest maze and couldn't get out even with YouTube's help.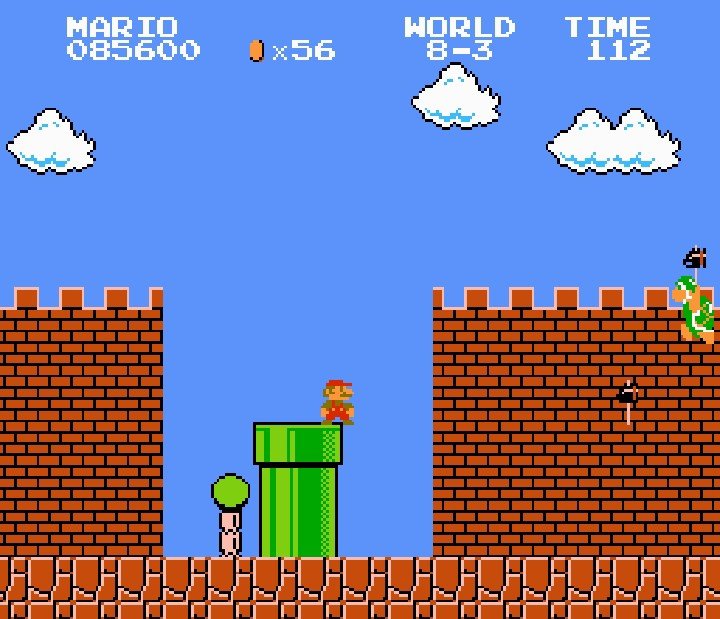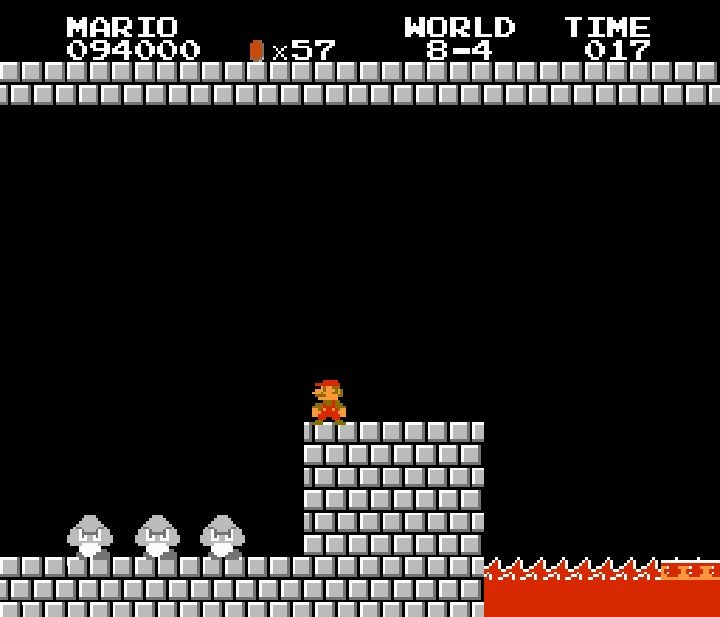 I had so much fun playing the third Mario game that I went back to play the original, but it was too easy and there is a maze at the end. I didn't even bother looking up how to beat it on YouTube or care to beat it because I've done it many times before and it's a lame ending. I never liked the second Mario so I didn't play that at all. Besides, it's not even a real Mario game. It's a completely different game that Nintendo converted into a Mario game at the last minute because they knew that the American audience wasn't going to like the Japanese version of Mario 2. It was exactly like the first one, just super difficult.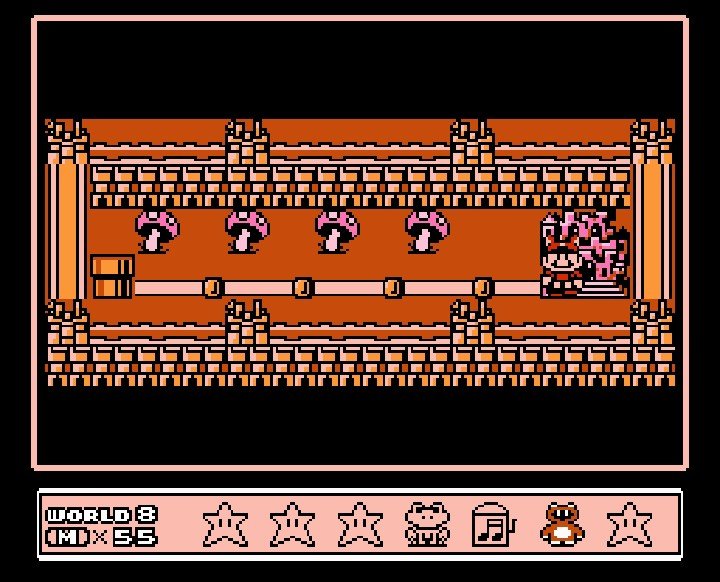 This is it! The final level, Bowser's castle. Are they just going to let me walk up to it without some hand pulling me away? OK, let's do this!
Just wonderful! There are Bowser laser-shooting gargoyles!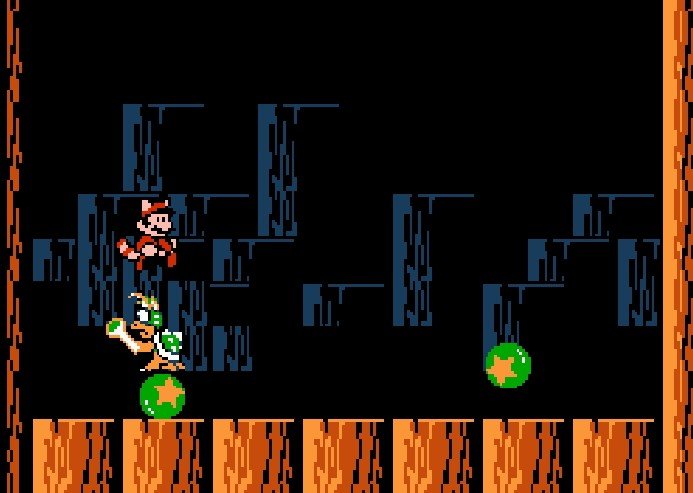 You can't just jump on Bowser's head like one of his kids.
This is the moment I've been waiting for…
If your enemy is stupid enough to destroy or kill themself, then don't get in their way.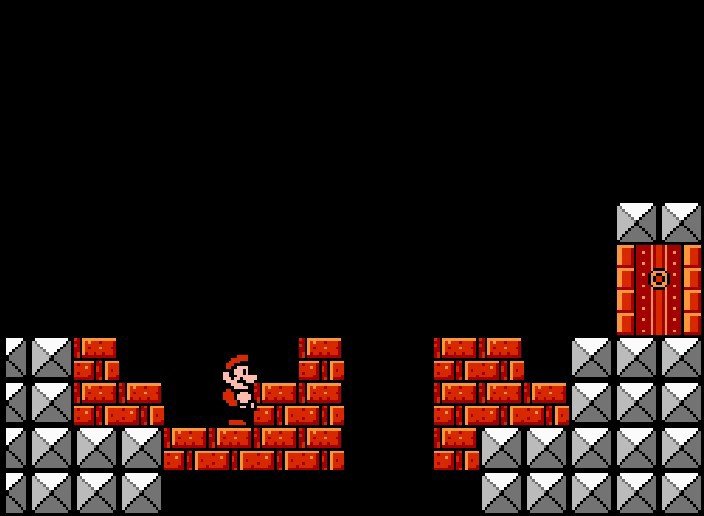 Later alligator, I mean, Bowser.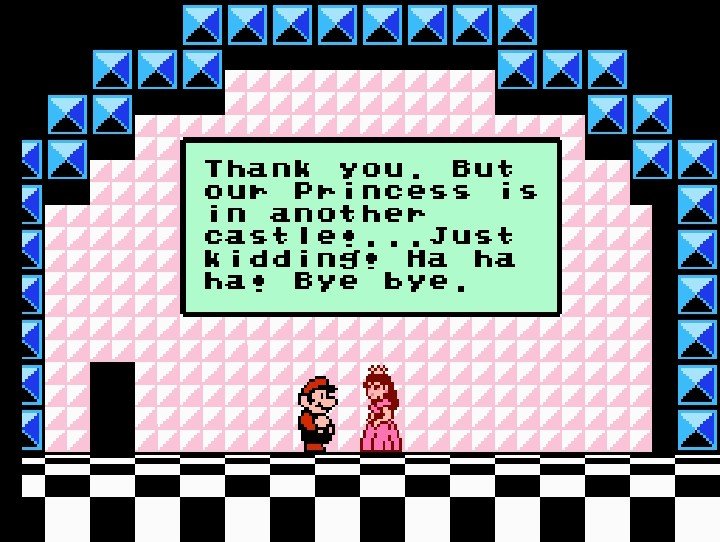 Are you kidding me? This is the ending? A lame joke? Not cool Nintendo. Oh wait, you're going to play some cool music and flashback to all the worlds I defeated along the way?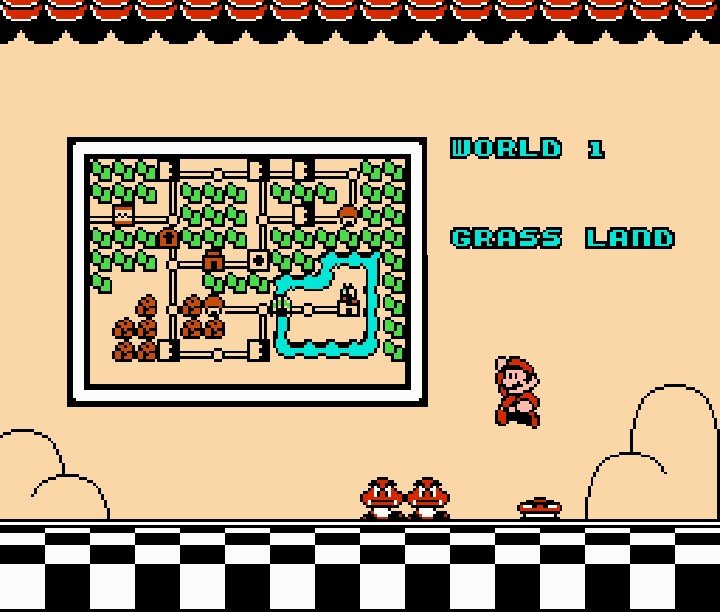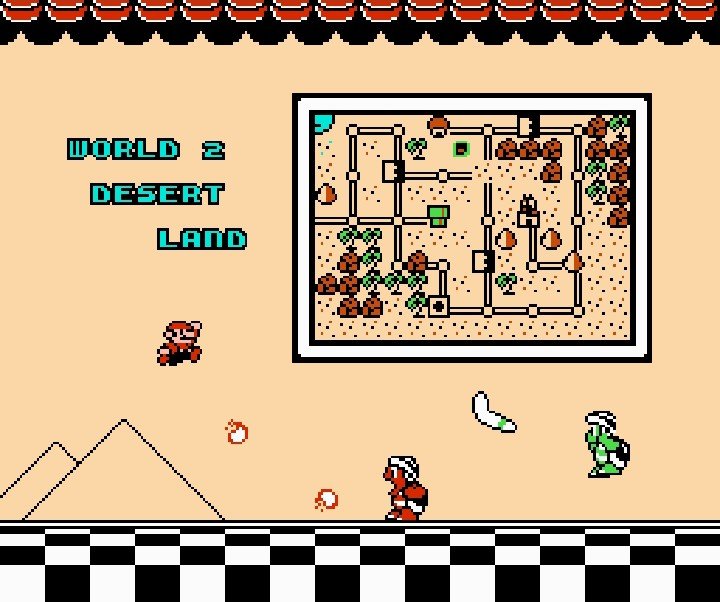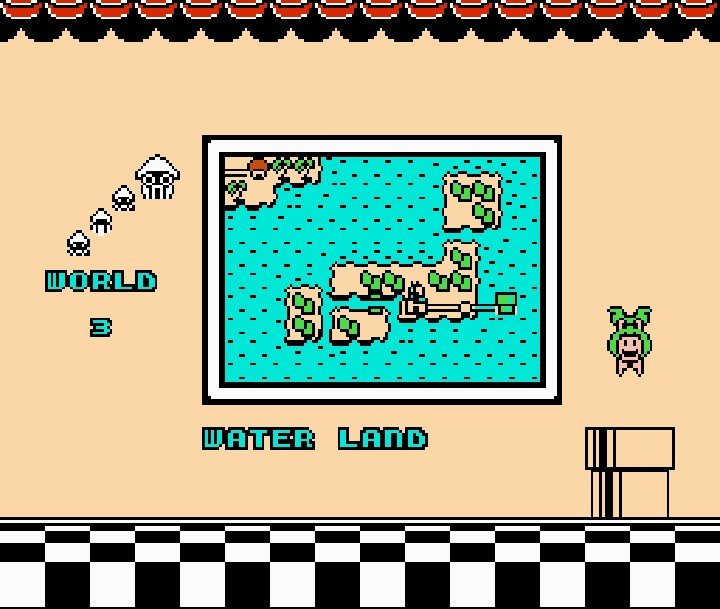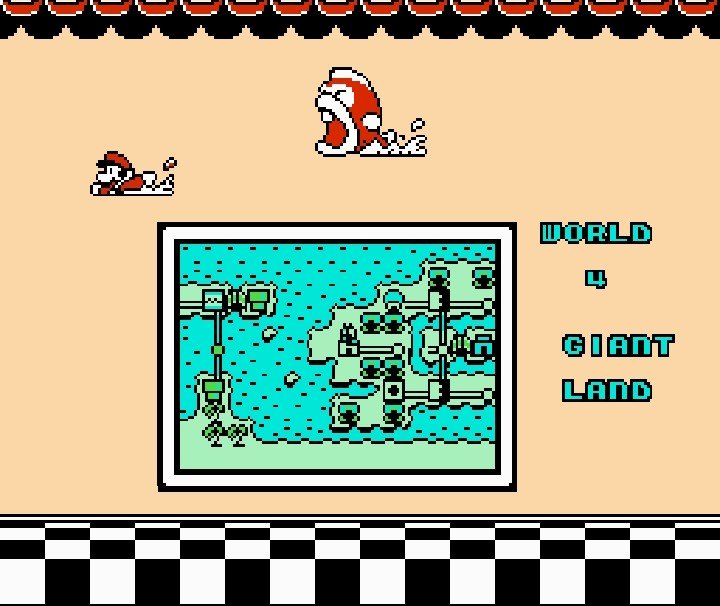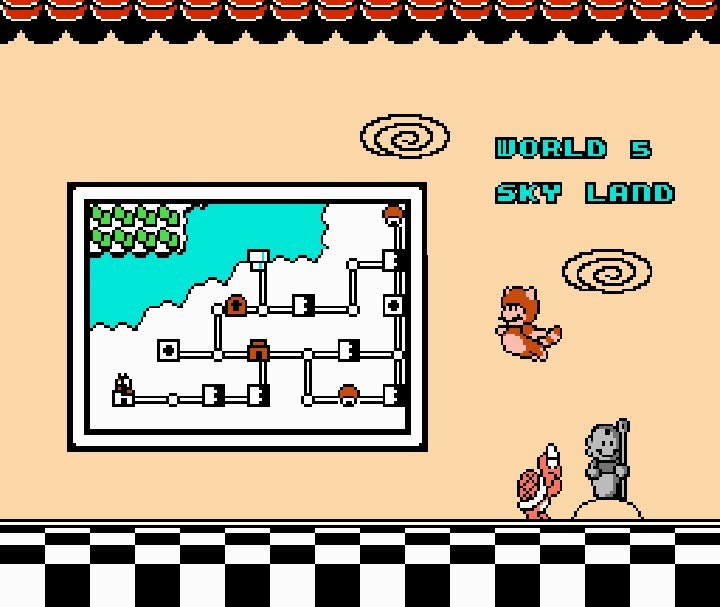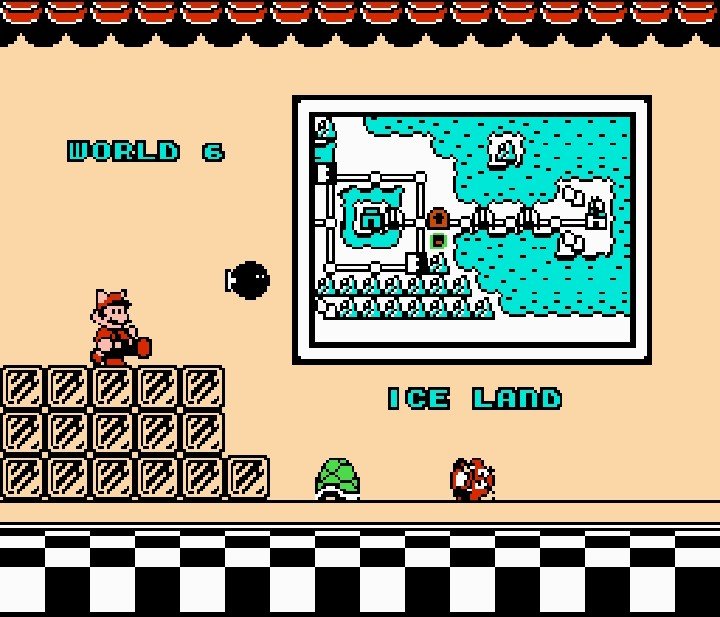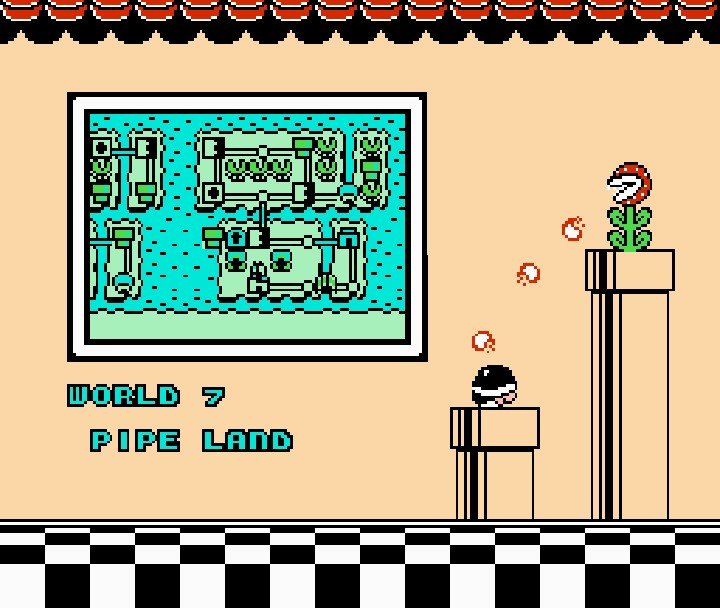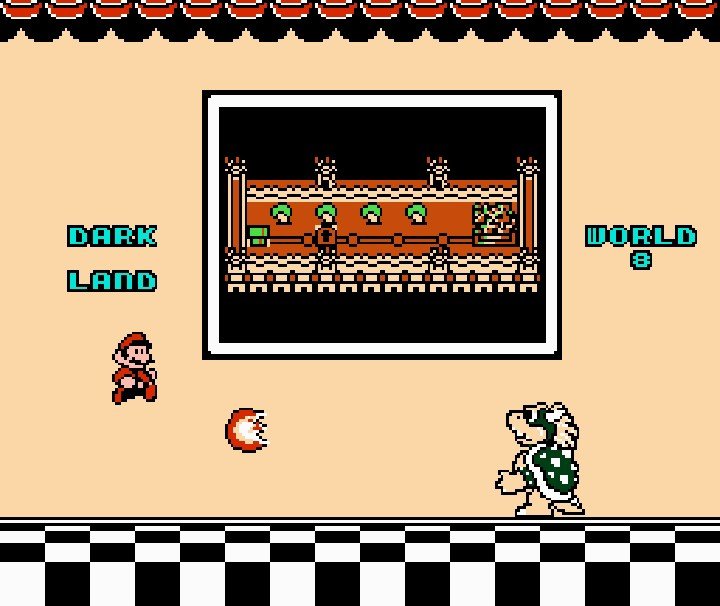 Thanks for reading about my old-school gaming adventure today. Have any of you beat this game without cheating?