The boat races of Luang Prabang, Laos 🇱🇦 have many local people and tourists enjoying food, shopping, and cheers from the crowd as they drink 🍺eer, and gamble on their favorite teams or villages as they cross the finish line. Whether you're looking for a unique cultural experience or simply want to take in some delicious local cuisine, the yearly boat race is an event not to be missed. This year felt very commercial and had me missing the years before when people were sitting in the grass and dirt, but maybe I just felt disappointed that no cute girls invited me to drink with them this time.
The Tradition
The boat race tradition of Luang Prabang has been a beloved part of the city's culture for centuries. People gather on the banks of the Namkhan River to witness teams of rowers compete. The boats used in this traditional event can be up to 30 meters long and are adorned with vibrant colors that create a festive atmosphere. They will prepare the boats all year long, park them at temples, and have them blessed by the monks for good luck before the race.
History
Luang Prabang is home to the oldest and most traditional boat race in Laos 🇱🇦. The event has been celebrated annually during the Buddhist Lent since the 16th century when it was used as a way for fishermen to demonstrate their skill and strength. Over time, the races have become a source of entertainment while also honoring the riverside culture and fishing tradition of Luang Prabang. The boats used in this event are powered by oarsmen and steered by a captain who will also bark the rowing orders.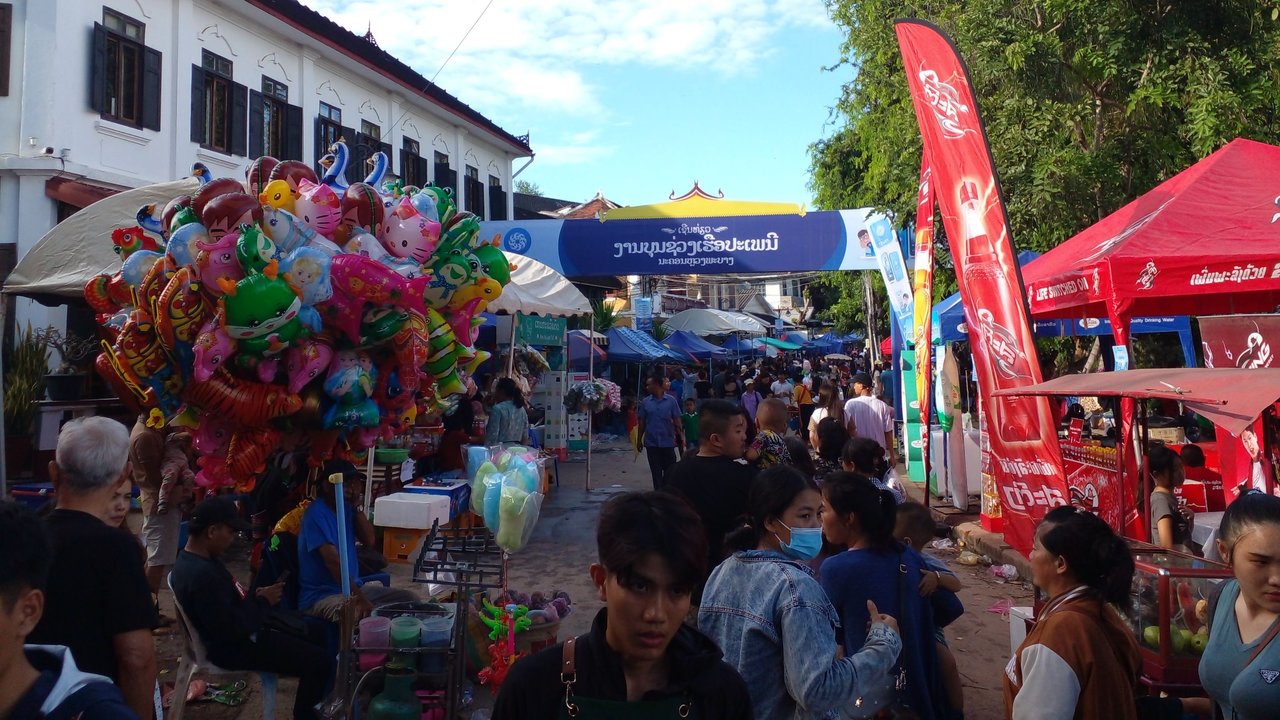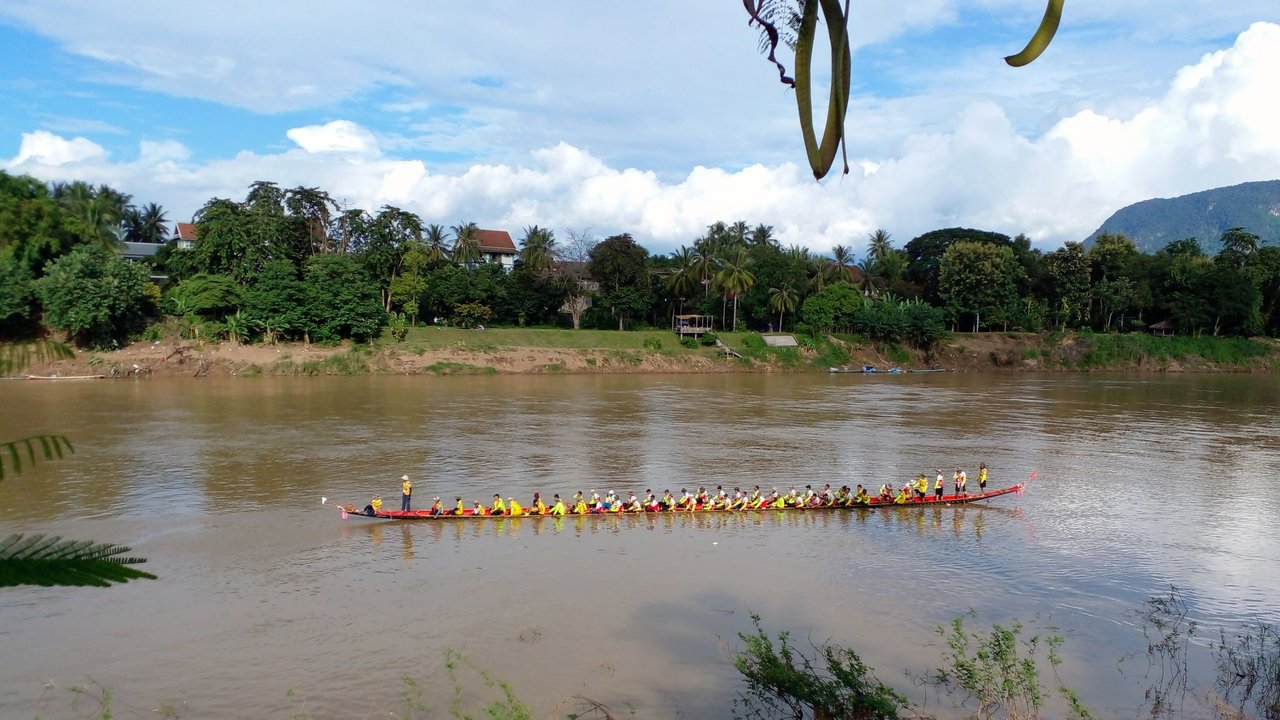 I've been invited to join a few teams in my younger years, but I felt my strength-to-weight ratio would be a burden rather than an asset to the team so I've always politely turned them down even though I was a pretty good kayaker. I would've also lacked the endurance for this as most of these guys have been doing this since they were kids.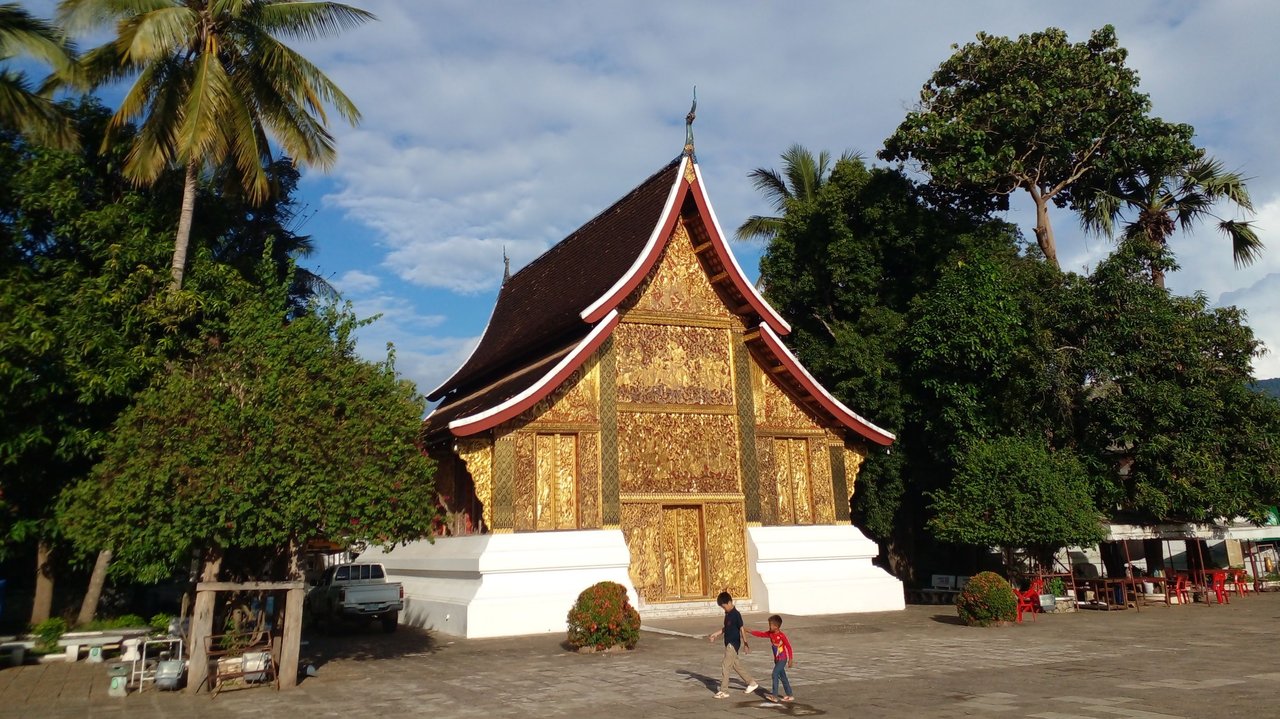 They would totally lose, but I think there should be a foreign boat team too. Most local foreigners are fat and lazy and would rather drink beer and complain about their wives, but it would still be fun to participate in this ancient tradition.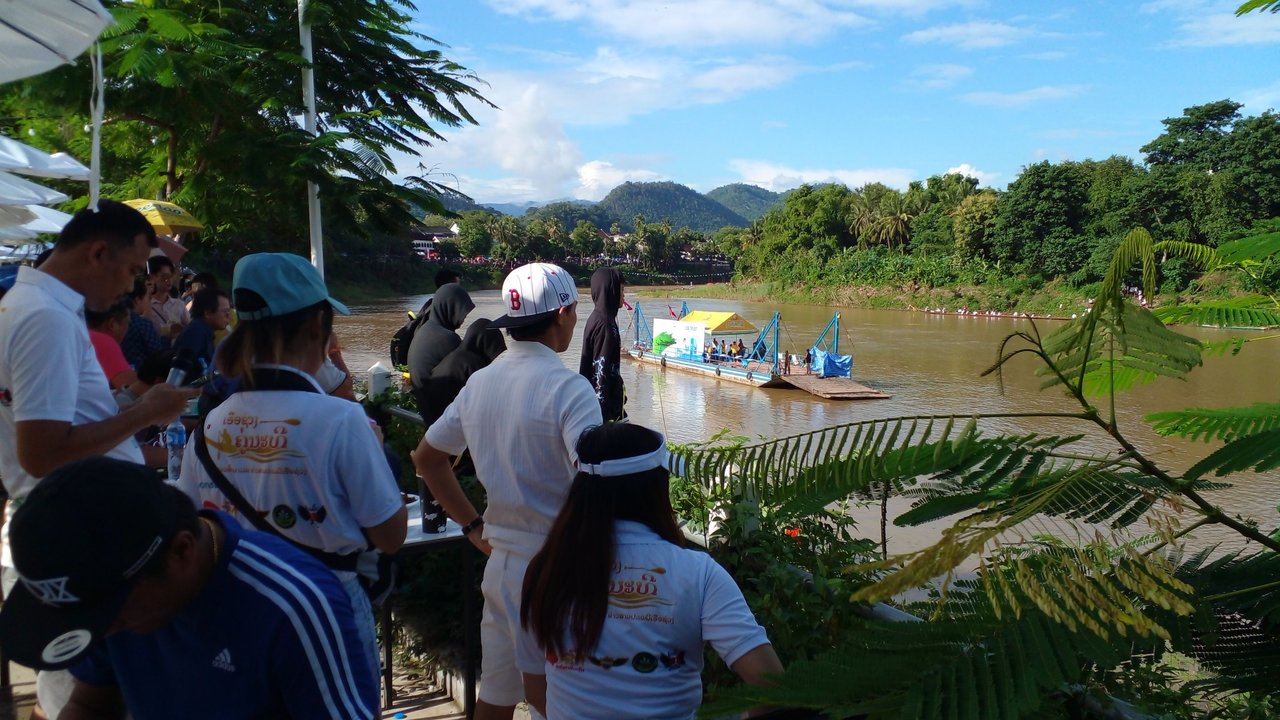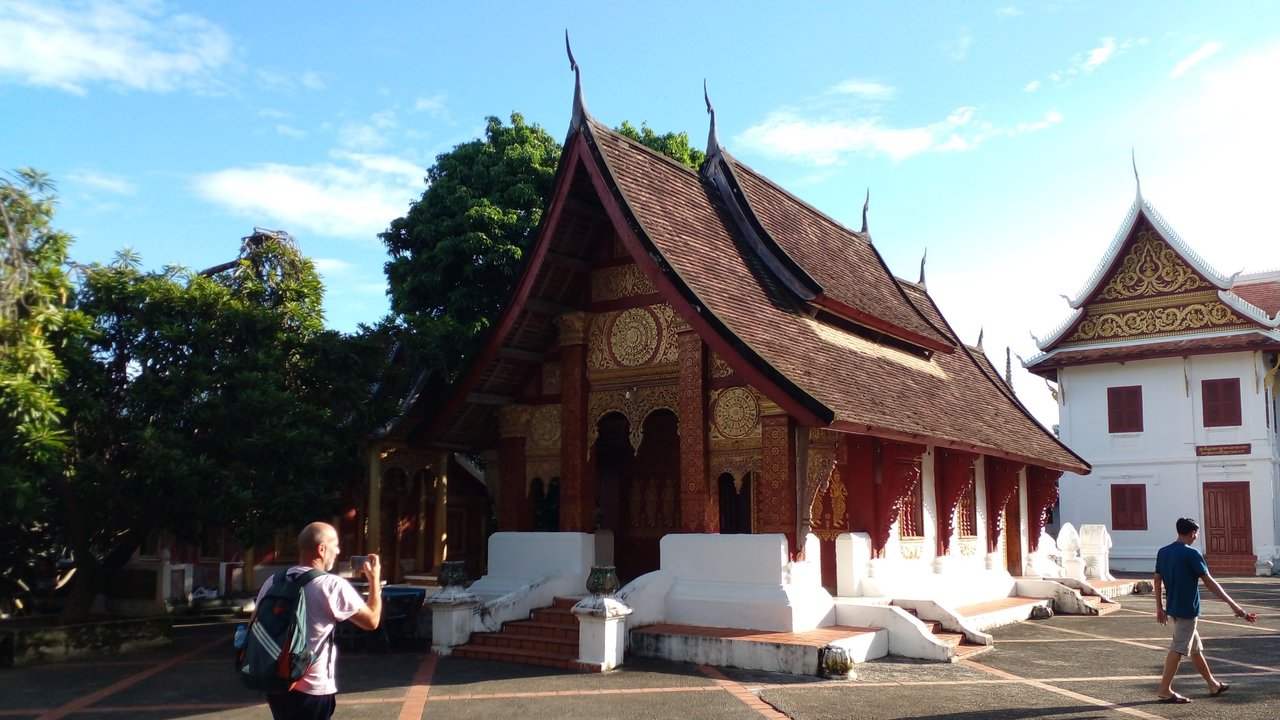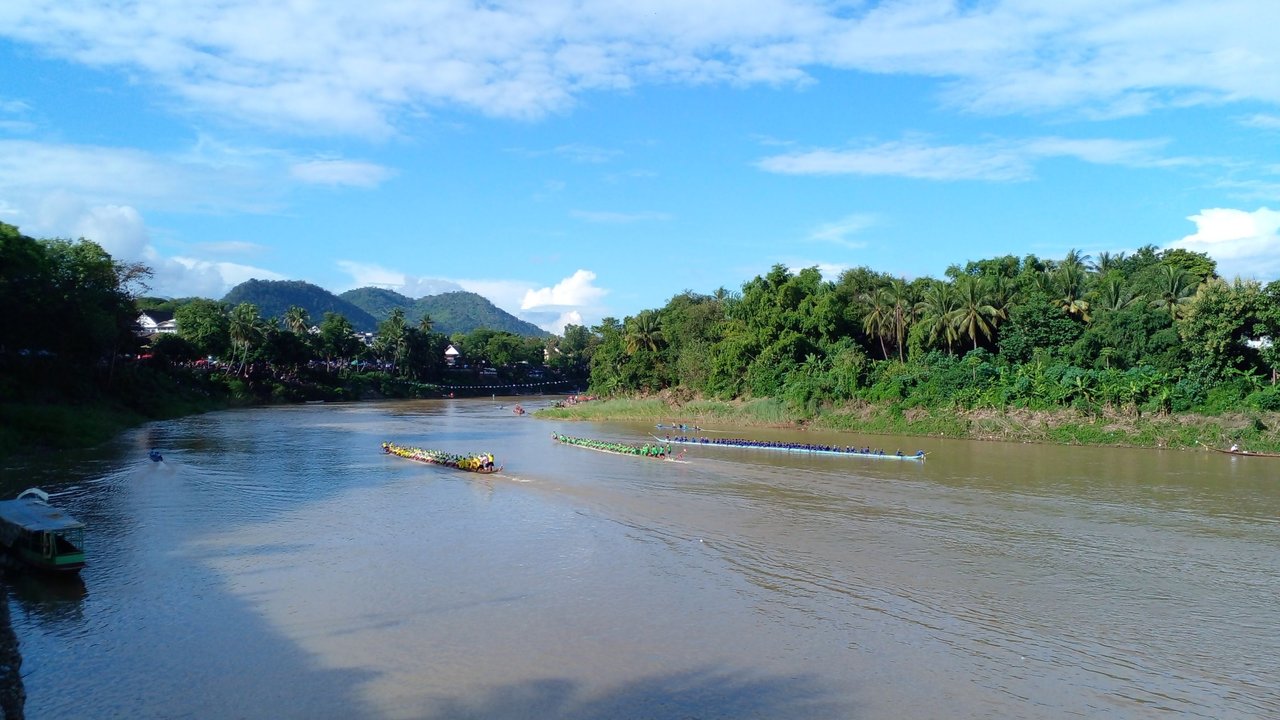 There was some controversy last year because the winning team had constructed their boat from steel which is of course much lighter and water-tight than the traditional wooden boats. Their prize money was taken back and handed down to the next team and I'm sure they do a better inspection before the races now. If I were going to cheat, I'd just have a diver attach an electric motor, control it from the sidelines, and turn it on for a boost during the final stretch.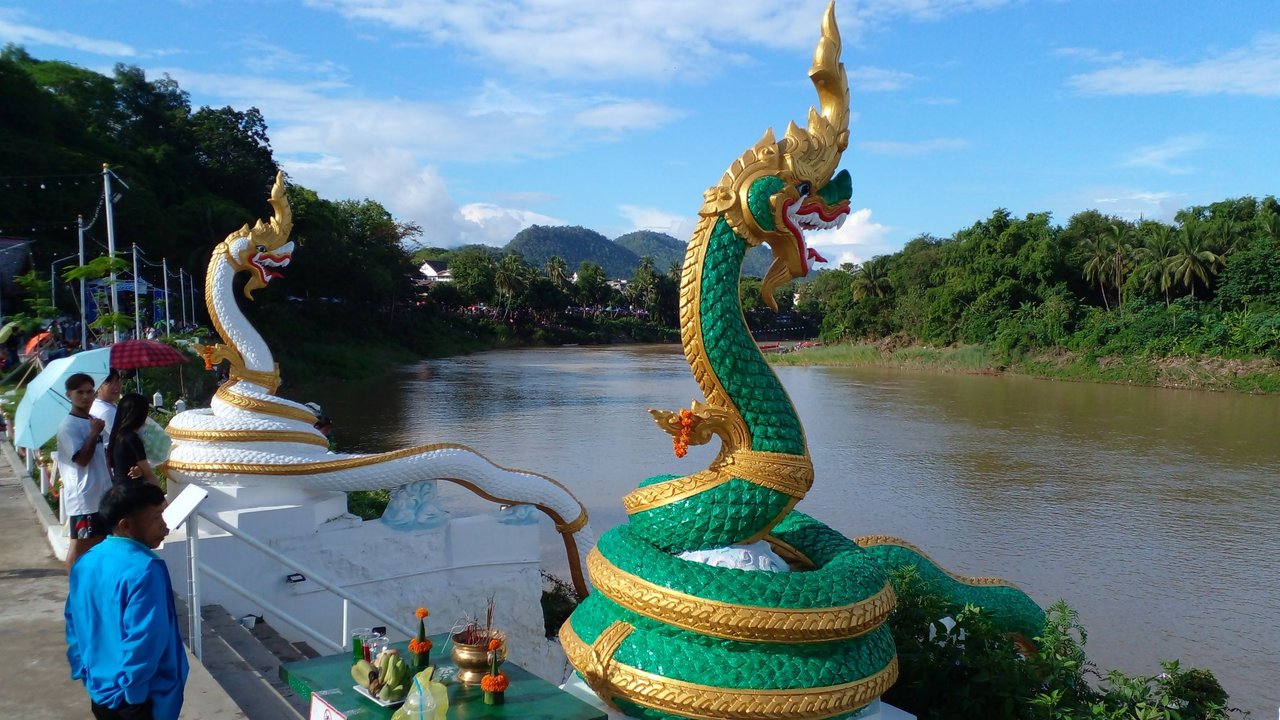 Thanks for taking a walk along the Namkhan River with me for this year's boat race. The event changes the date every year as the Buddhist Lent follows the moon's cycles and not our Gregorian calendar, but it lasts for a few days as there are many boat teams. Maybe I'll see you here next year.