Are you a new artist just getting started or want to try something new? If so, then I recommend doing a still-life sketch of something focusing on just the contour lines. This means that you ignore the shading and draw like we did when we were kids.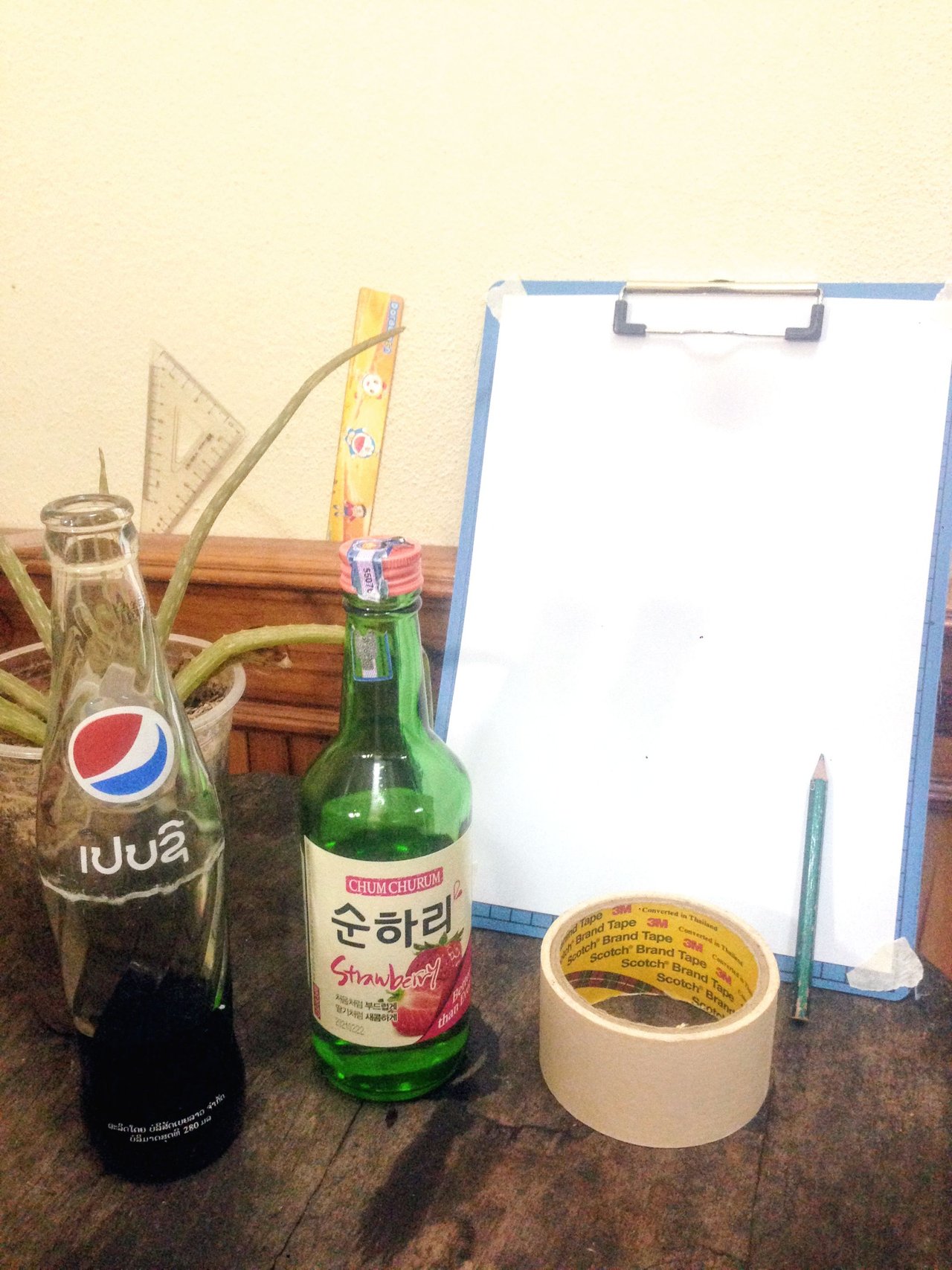 For this sketch, all you really need is a pencil or pen, some paper, and a subject. I used some 3M painter's tape to secure the A4 paper to my clipboard so I could focus on my drawing and not worry about the paper, but it isn't necessary. I also enjoyed some strawberry-flavored Korean rice wine, Soju, and a bottle of Pepsi. Why does Pepsi taste so much better from a glass bottle?
Blind Contour Sketch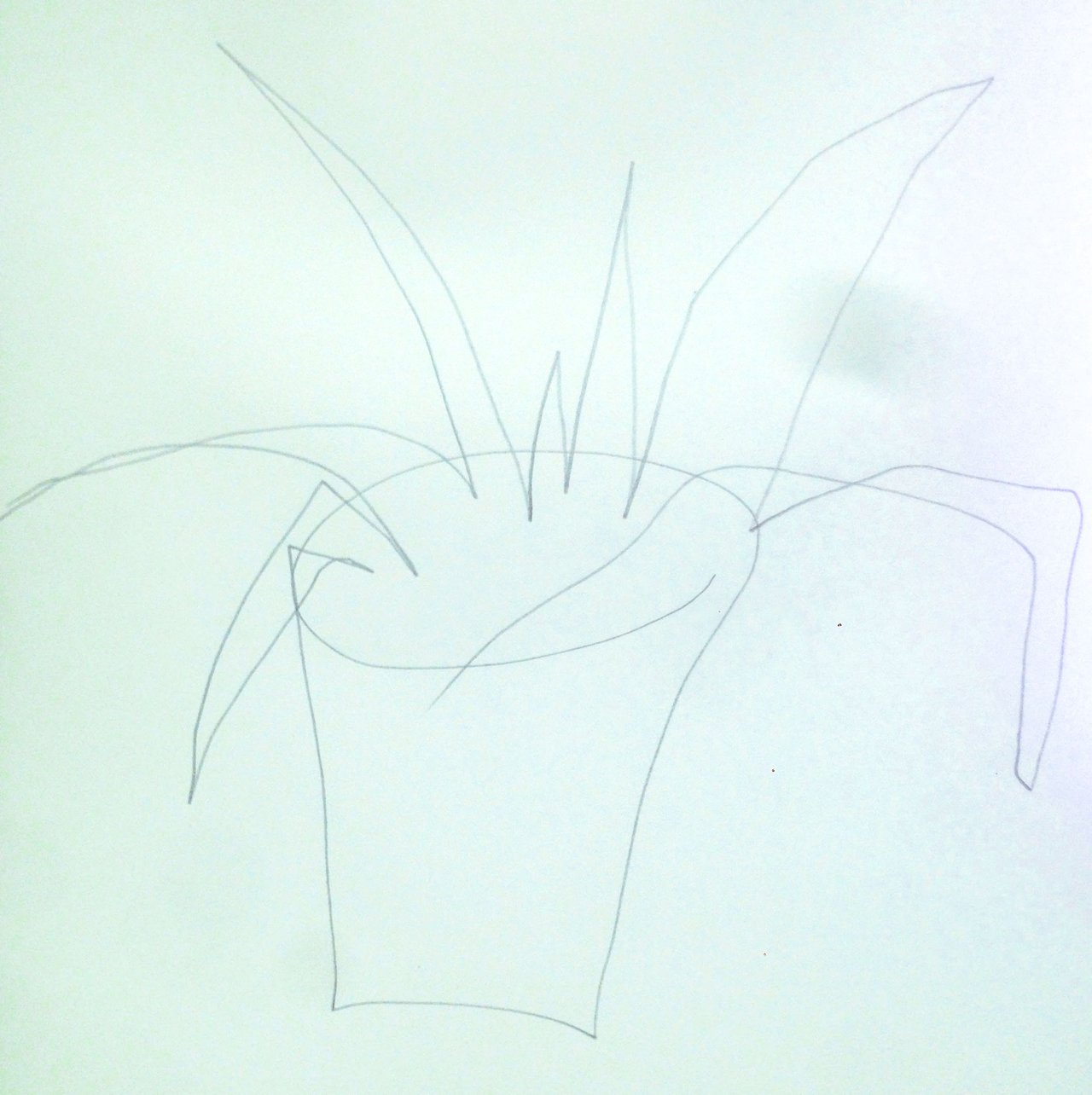 For my first sketch, I focused on the plant 100% and only looked a the paper once to place the pencil. It is important you only look at the subject and feel the surface of the paper while you slowly draw the lines. It's not going to look great. In fact, it will look like something you drew in grade school, but it's good practice.
Semi Blind Contour Sketch
For the next sketch try to focus on the subject 95% of the time only glancing at your drawing for a bit. The only times I briefly looked at my paper and pencil was when I was making sure the lines were right.
Look All You Want Sketch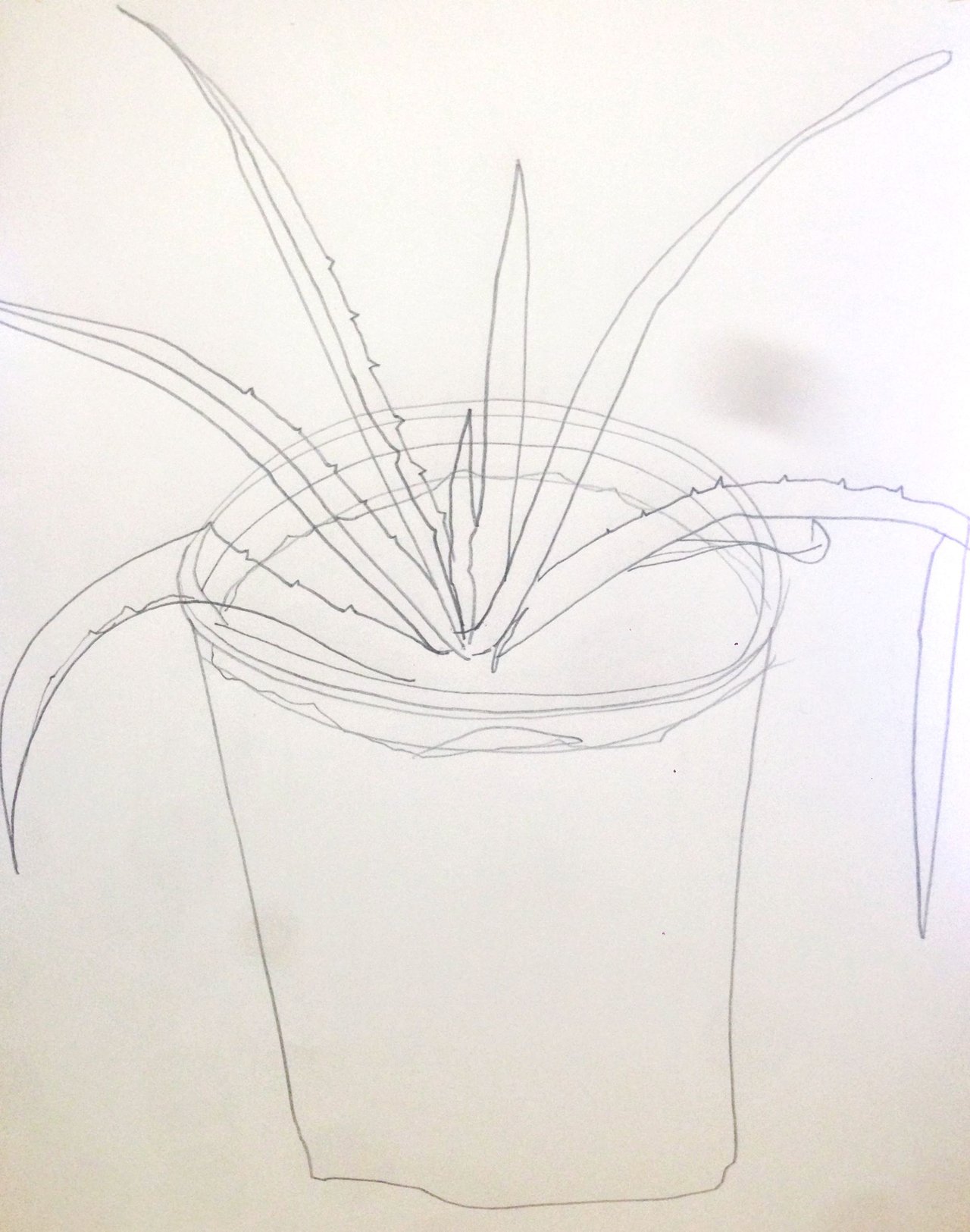 You still don't want to spend too much time on this sketch, but you can look at your paper and pencil all you want. See how much better the third drawing is? I was able to focus on the pointy parts and details of the plastic this time.
The only thing I had to take these pictures was a crappy old iPhone 5, but I lit up my room as best I could. I then used the auto-enhance and auto-crop feature in Google Photos. Still not happy with the results, I adjusted the levels, brightness, and hue in Adobe Photoshop to tweak the pictures a bit more. I constantly make grammar mistakes and typos in my blog, so I always highlight the words and have the AI extension, Readme, read the words back to me. Listening to my post always shows mistakes I've made that proofreading doesn't.