OnChainArt Community is for serious artist and doesn't allow copies or re-draws of other's art, which I love to do, and they always have great looking art, so I rarely dare post here, but I'm really proud of this drawing today and look forward to creating more original work.
I've recently started playing Japanese anime games and have fallen in love with the genre. I've always like Japanese culture and drawing, but only started drawing anime this year. This is my second original anime drawing. It's not based on any other character or drawing, but inspired by playing the games Honkai 3rd Impact and Genshin Impact. I've posted about both games in the last week in the Hive Gaming Community so you can easily find them in my blog in case you want to read more about the two Japanese anime games I've tried and recommend.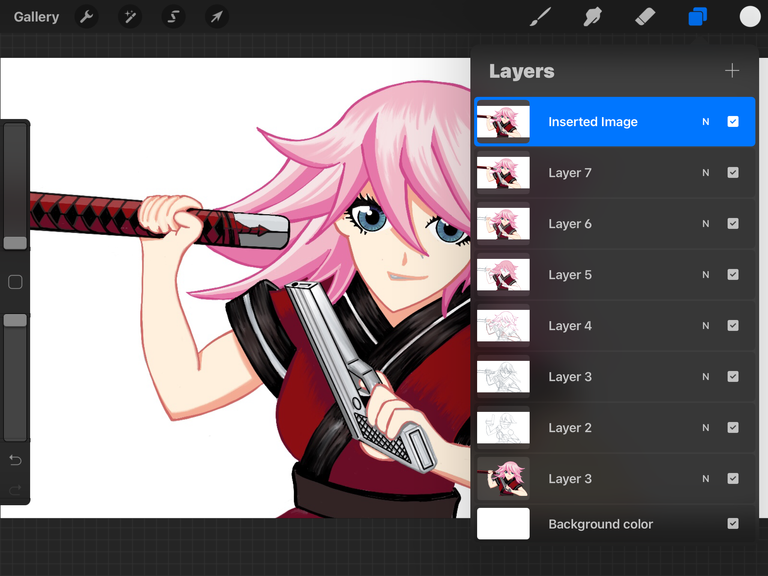 I made the animated GIF above by stacking the JPGs I made along the way on top of each other then exporting it as an animated GIF and adjusted the speed to 8 frames per second. Procreate lets you make GIFs with 14 layers, but then the file will be too big to upload to HIVE. You can choose a web ready option, but the image will be small. I found it was best to do it in around 7 steps today so the image is still large, but you also get to see the drawing process.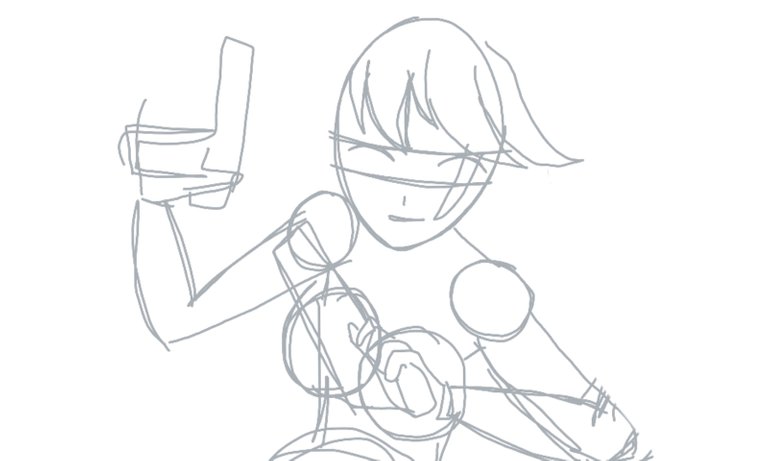 This being only my second anime drawing, I'm clearly no expert, but I've noticed some rules that most anime follow…
big blue eyes
very little nose, mouth, and ears detail
most surfaces have two or three shades of color
defining lines match the inner colors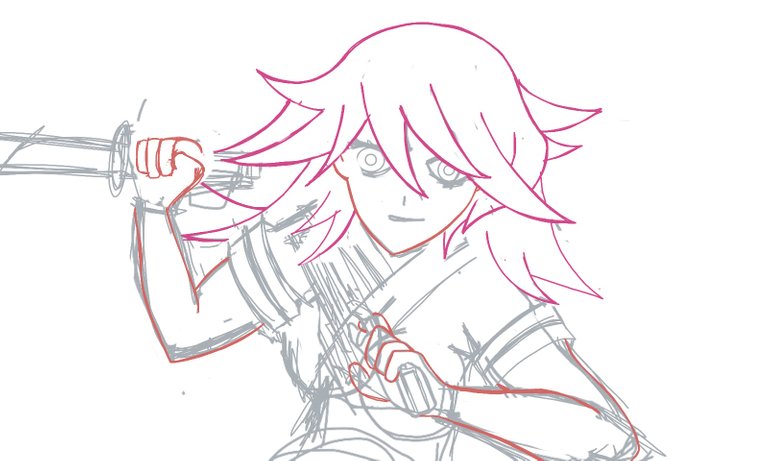 I spent most of the time on this sketch on her hair. I drew out several styles in grey until I drew the dark pink outline. I erased, tried again, erased again, until I thought it looked natural.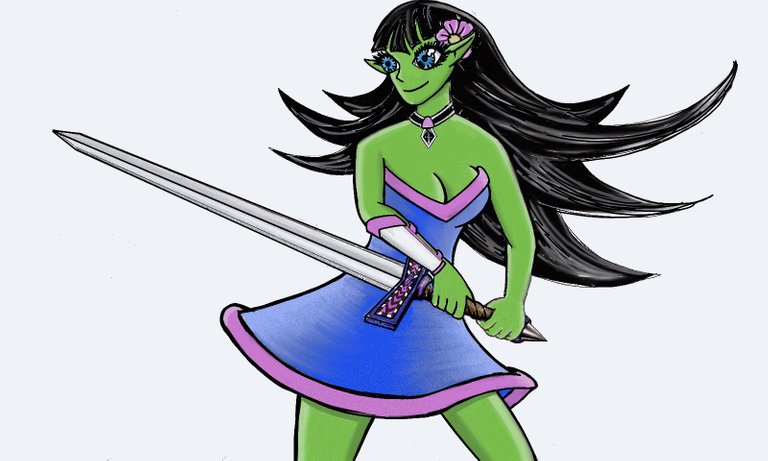 I feel my drawing today is a nice improvement from my first anime sketch last week. I was proud of this drawing too, but didn't feel it was good enough to post in the OnChainArt Community.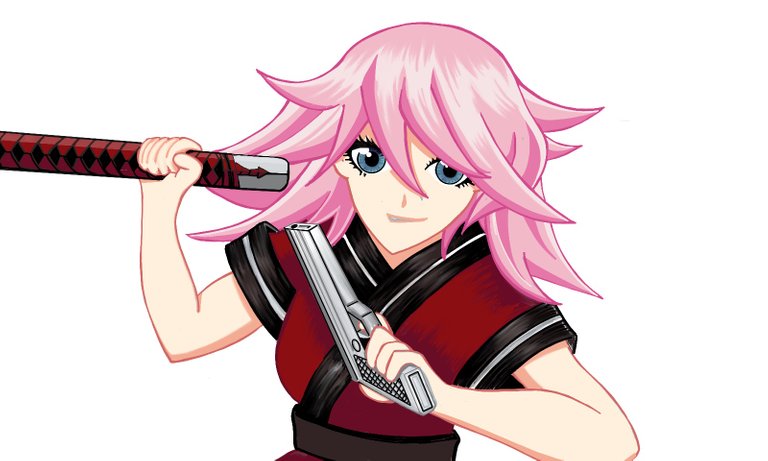 Thank you for checking out my drawing today.