The magic of the Centauri people of northern Anumün is so secretive that it is a wonder their Mages make any demonstrations of their powers in the Mount Mox Arena at all. The audiences are always thrilled to see their magic attacks, especially at dusk and sunset, when they create a chillingly beautiful (and deadly) green light show. Not only does this magic rain green fire onto the enemy, but with proper concentration from the Mage, it also refortifies the defenses of the friendly team. Among the Centaurs, those who practice these ancient ways of magic are extremely rare. They spend most of their time close to Kron, protecting him from all the wild creatures outside his Citadel.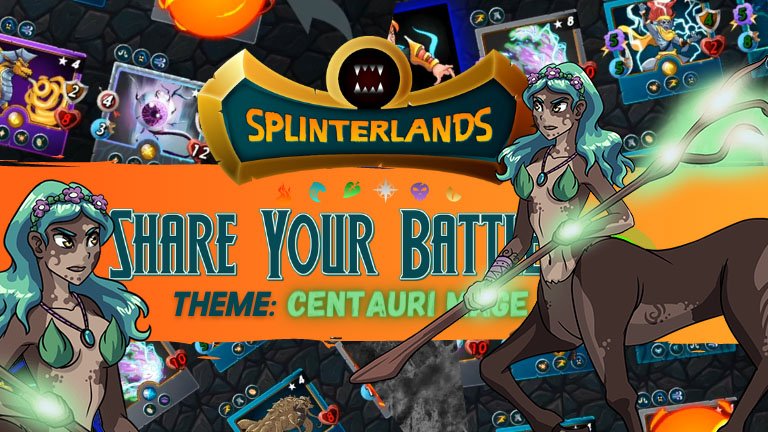 One of the things I love about these weekly Splinterlands battle challenges is that they bring awareness to both new and old cards that have slipped past my radar. I'm not a strong Earth player so the Centauri Mage was one of those cards. I didn't even notice she was a centaur until making this post.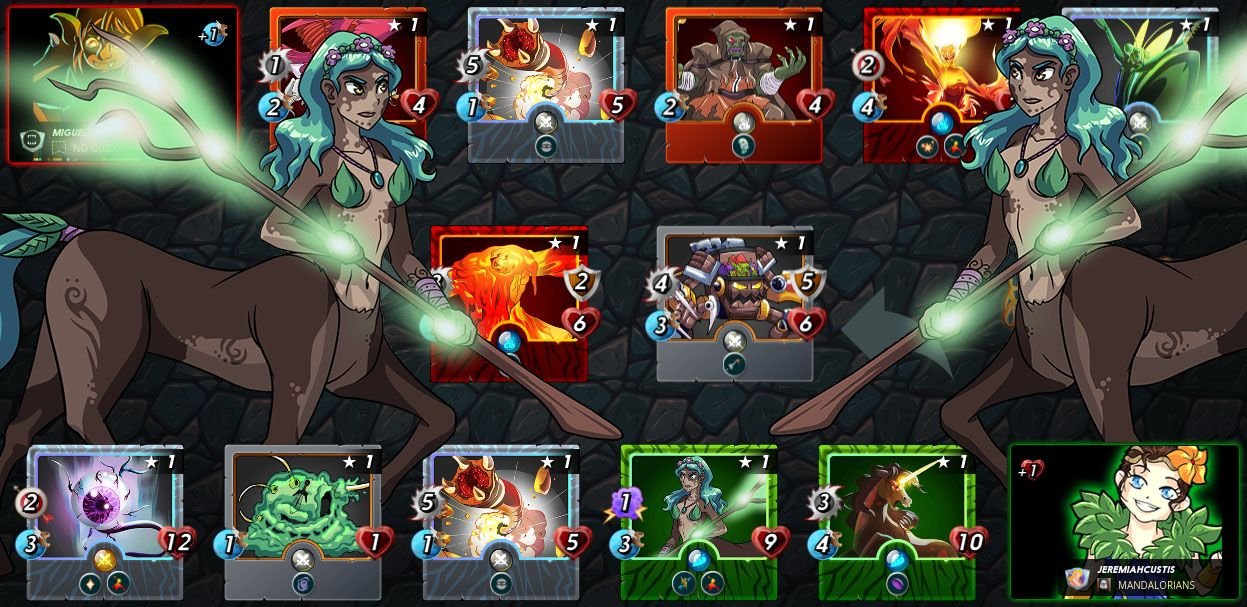 The Centauri Mage and her ability to return ranged attacks were key to my victory. Both arrows and magic attacks were returned to their source causing them damage like an instant boomerang of karma.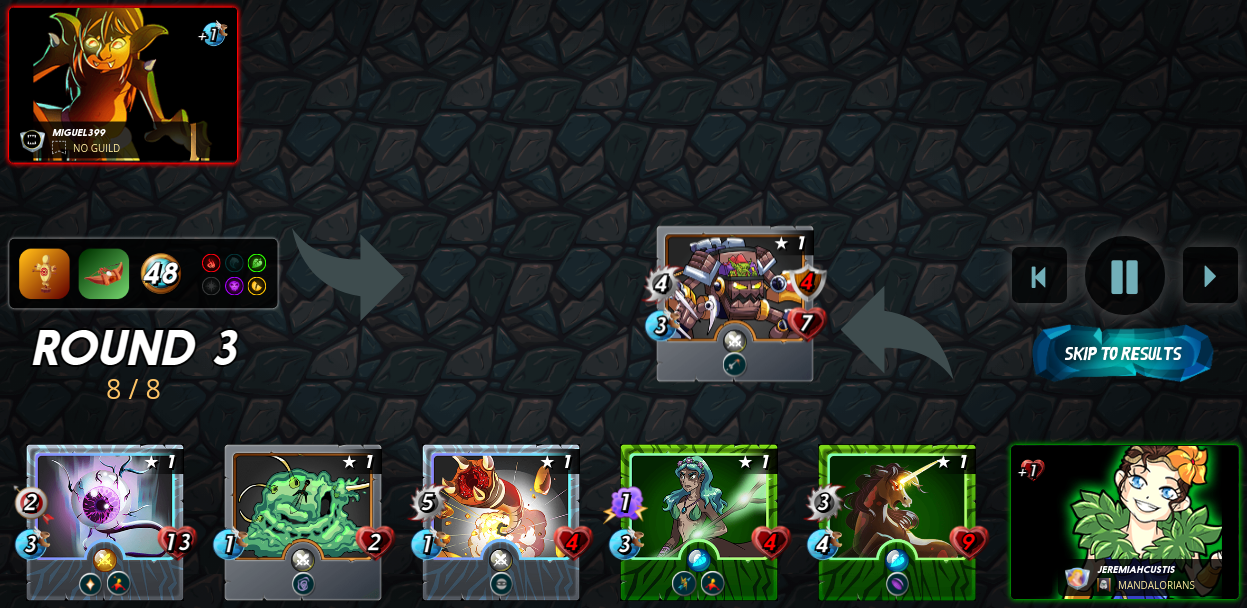 My battle went so well that after the dust settled, not one of my monsters was killed. Flawless victory! Thank you Centauri Mage and thank you for reading about one of my favorite new NFT cards today. May the power of the Splinterlands be with you. Get in the game!
Check out my battle:
https://steemmonsters.com?p=battle&id=sl_ebd2224a5c9690005c0cefa40abc03eb&ref=jeremiahcustis
Participate in this week's challenge:
https://peakd.com/splinterlands/@splinterlands/share-your-battle-weekly-challenge-centauri-mage