This four part miniseries is like The Dirty Dozen mixed with Band of Brothers with Scanner Darkley's animation style and seems too good of a story to be true, but it is based on a true story.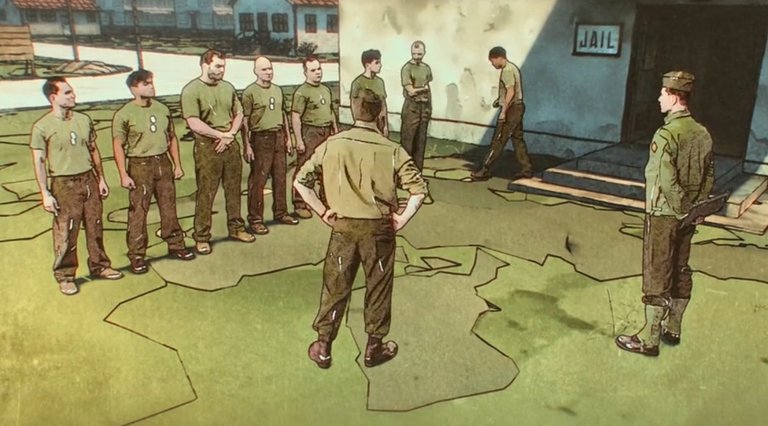 It starts off with a young lieutenant tasked with getting J company ready for a live fire drill. When he finds it, he see's that the J stood for jail. He gives the men the choice of staying locked up or to train with him.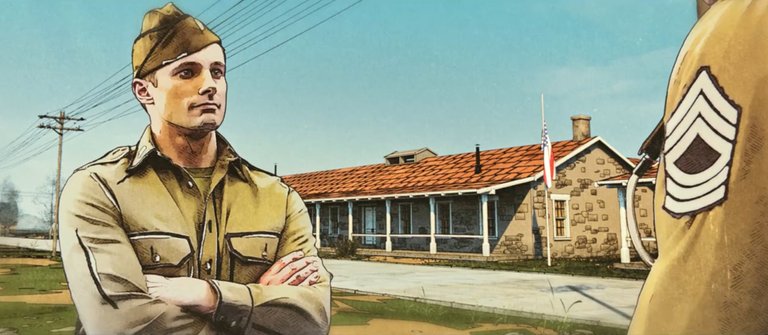 When training at the firing range a massive bully of a master sergeant heavily berates his men so he suggests that rather than talking down to them maybe he should actually do his job and teach them.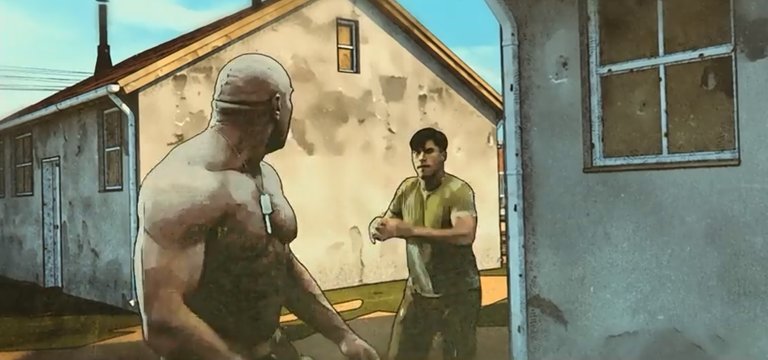 This pisses the master sergeant off so much he invites the lieutenant for a fist fight behind the shed. This brawl earns him the men's respect.
One of the American soldiers gets captured by the Nazis who looks at the names of some of the dog tags he's aquired noticing most men have Mexican and Native American names. The Nazi suggests that America must be desperate to recruit men like that and the captured soldier defends his brothers saying they are Americans just like him. The Nazi officer tells him he has been to America. He studied at MIT and had traveled to the south and had seen signs barring Mexicans from bars and seperate water fountains for blacks and whites wisely asks why men would die for a country that treats them as second class citizens and tells him they are not like him.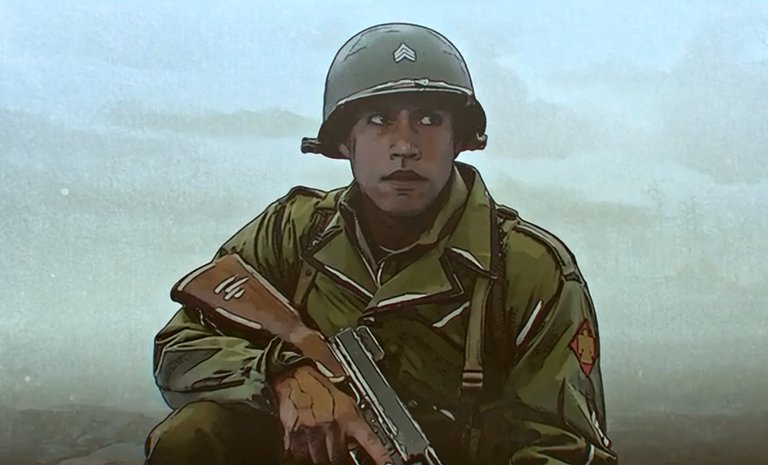 I thought the animation over real actors was just an effect for the opening credits, but the whole series was done with it. It was weird at first, but it's such a good story that it didn't bother me after a while. Infact I think it helps the audience focus on the men of the story rather than the sets or props.
If you like WWII army movies, then The Liberator wont let you down. It's a powerful story of courage and leadership. I thought this was a story too good to be true, but after looking into it, I found it was based on real events. I highly recommend watching this inspirational Netlix orginal series.