The first time we took our dog, Rapper, to the top of Mt. Phousi he was a scared little puppy, but this time he led the way like a boss. We take him everywhere with us.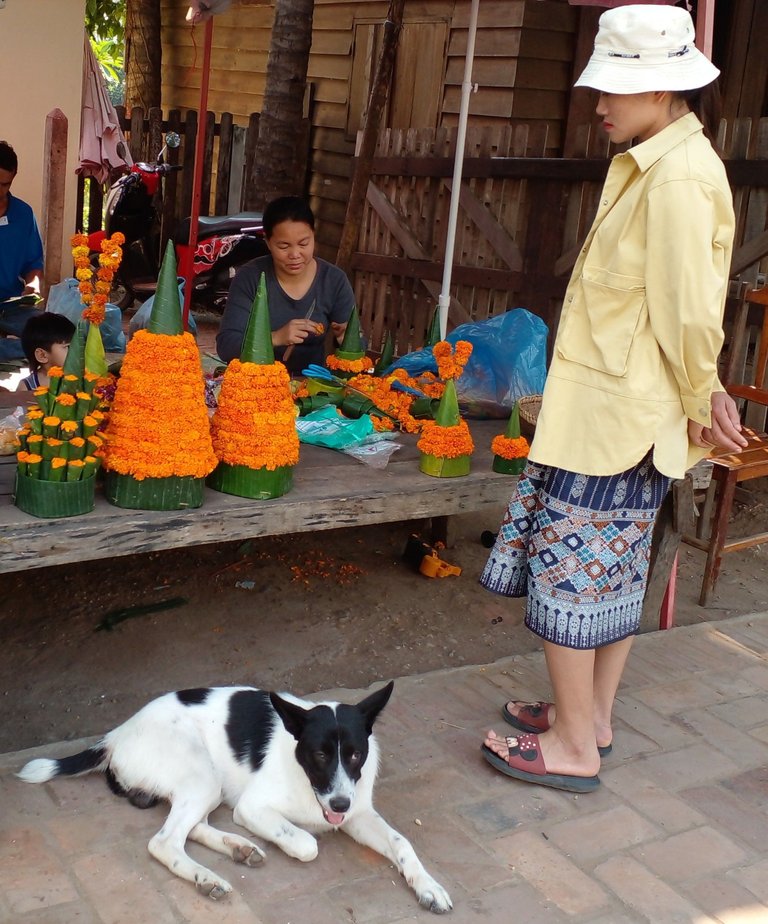 Buddhist countries like Thailand, Vietnam, and Laos like to buy homemade good luck offerings for the monks. Since we had to carry them to the top I didn't think we should've bought these in town, but mom's the boss.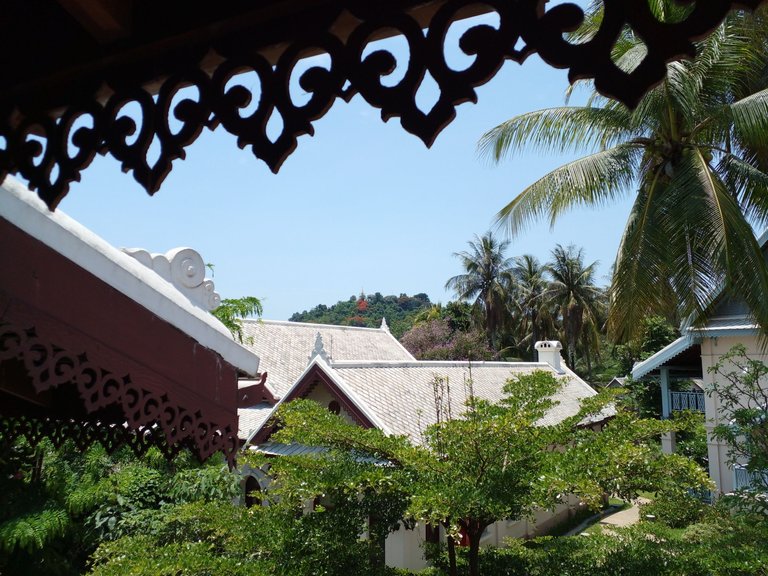 It's a little hard to see in this picture, but if you look at the very center you can see the top of Phousi.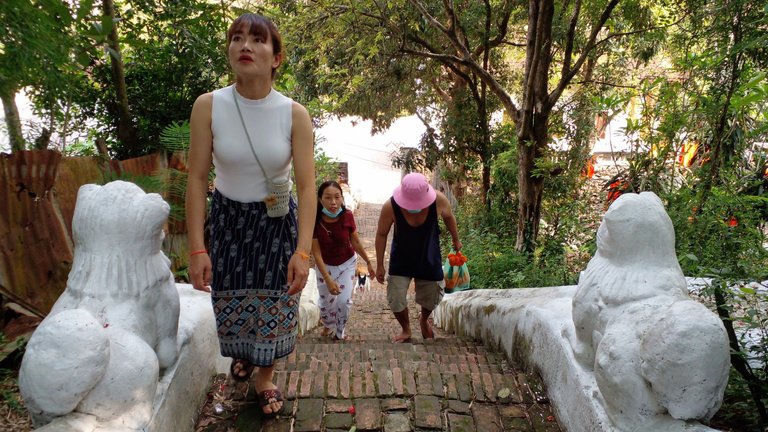 There are many ways to the top, but I prefer taking the steps by a large temple in town which is the fastest way up. Rapper kept looking back wondering why we didn't run up the steps like he did.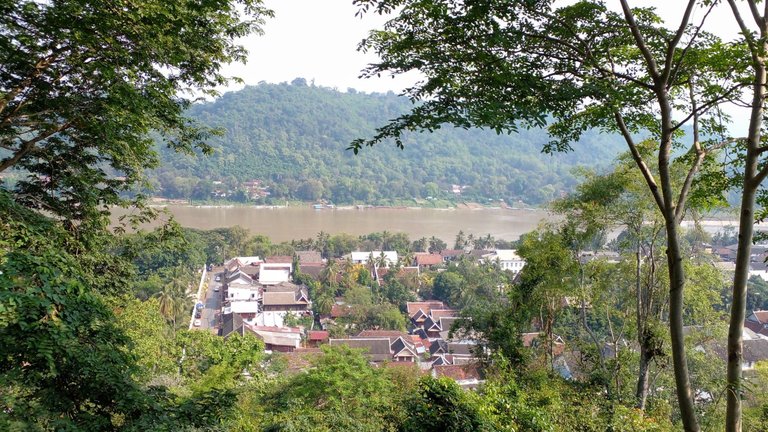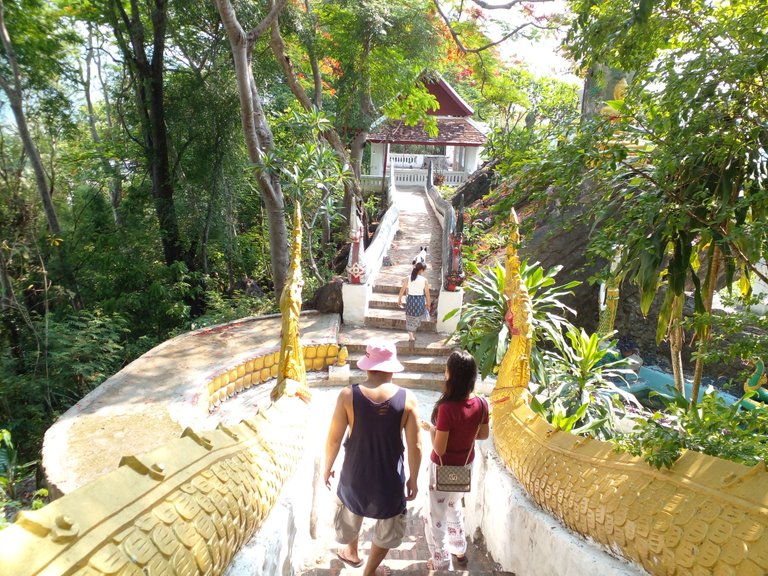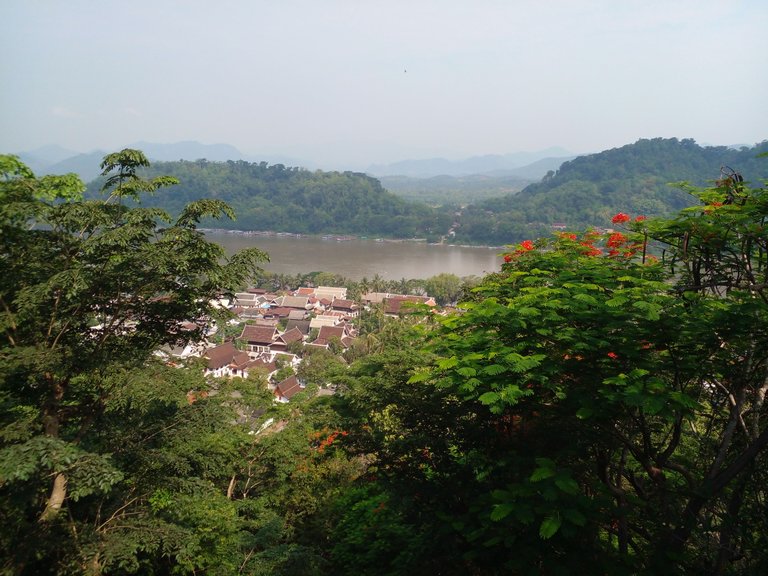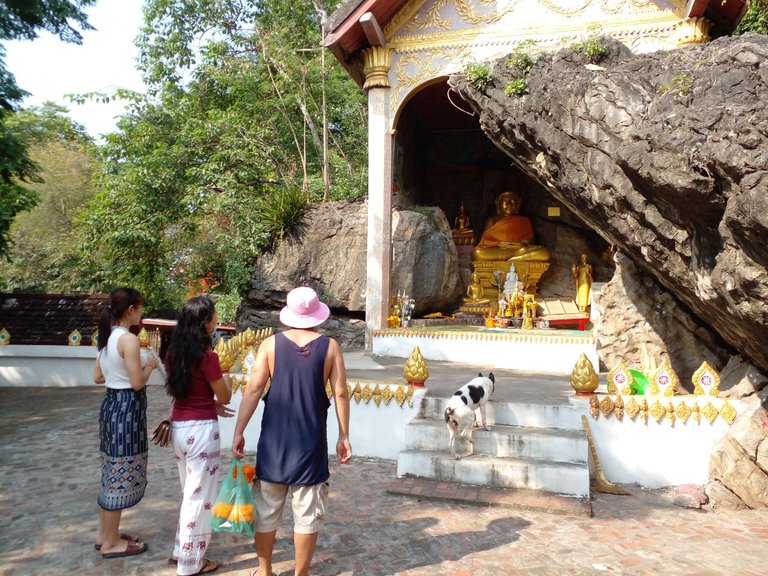 Almost to the top now. I really like this spot where you can pray to Buddha and get your fortune by shaking a large bamboo cup full of chopsticks with numbers on them. The first one that falls out is your fortune; you can take the paper with your fortune.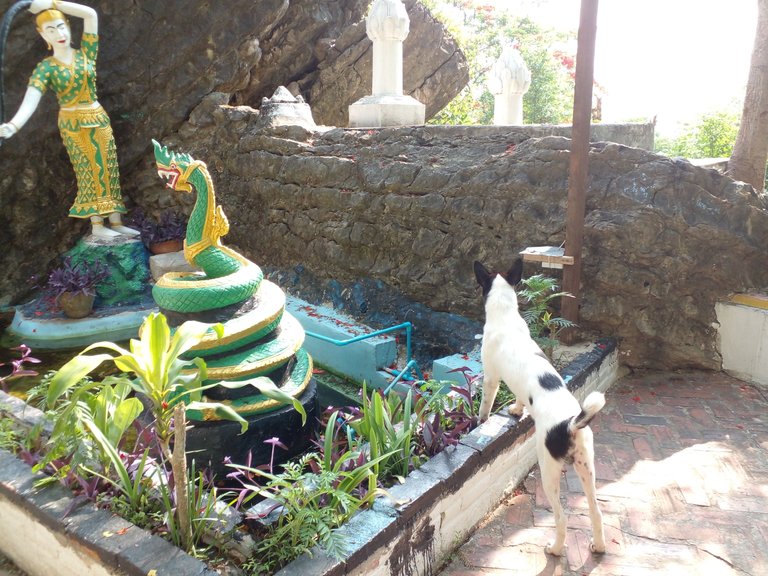 Let me know if I got this legend wrong, but I think these statues represent an ancient Hindu belief that a mighty Naga sea creature came out of the river and married the most beautiful woman who was a goddess of life and fertility.
Buddhas along the way…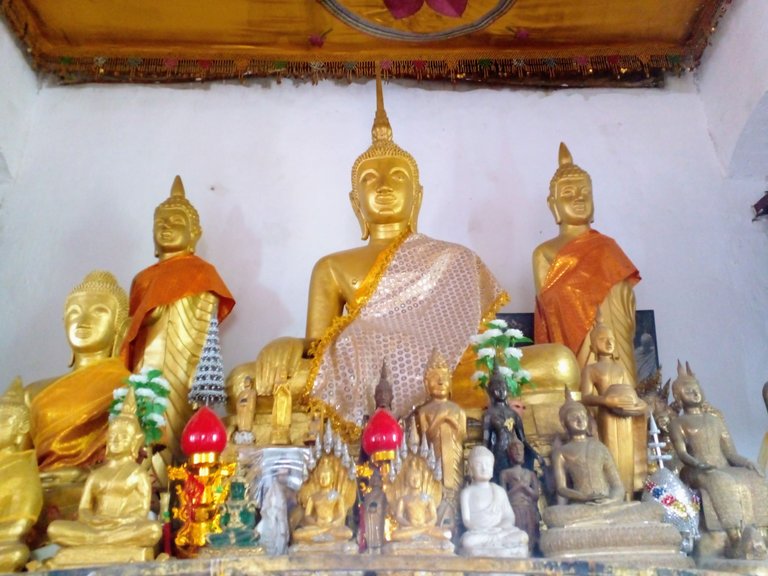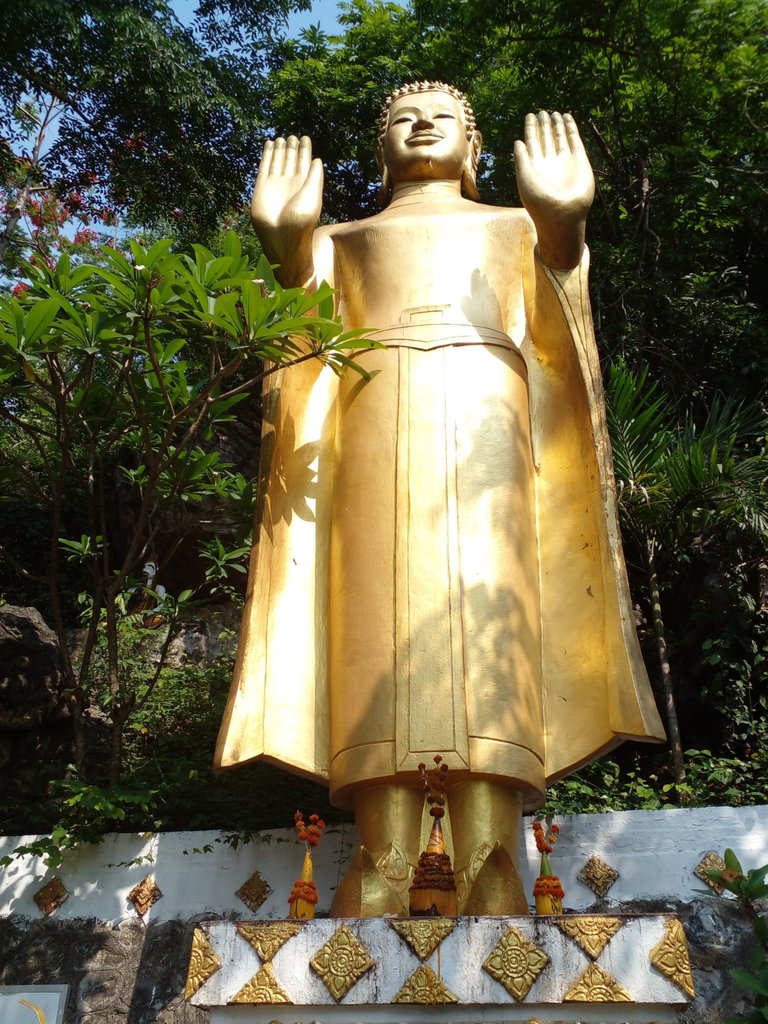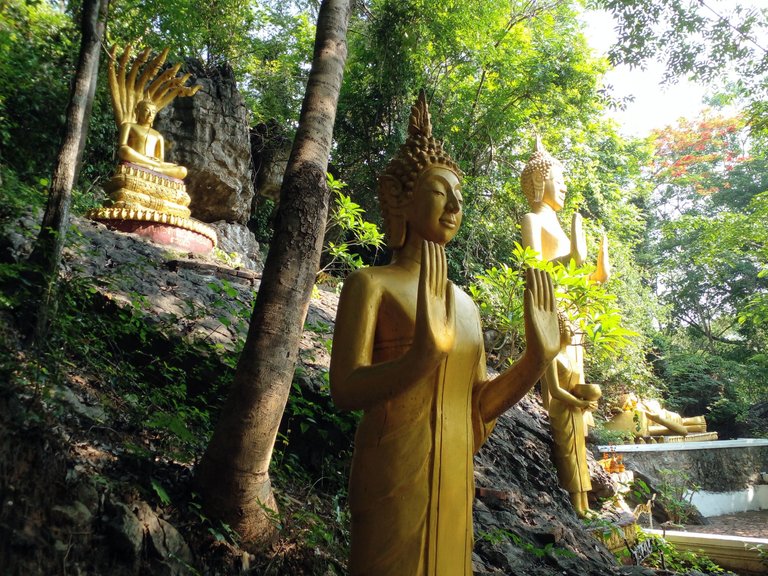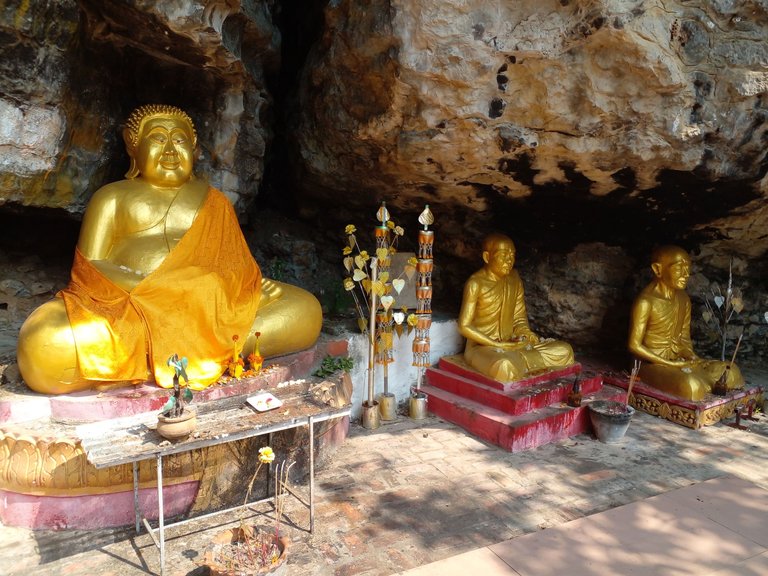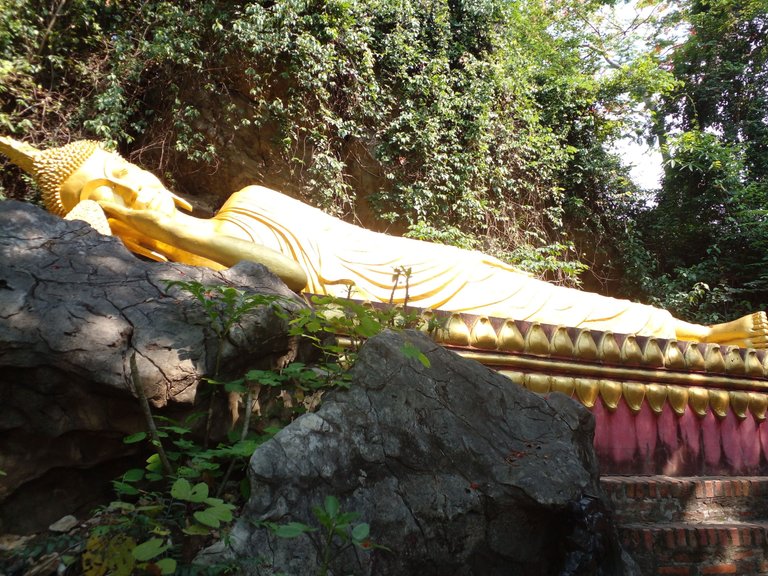 They have a different Buddha for each day of the week and various appearances. Some are young, some are old, some are fat, and some are lazily taking a nap.
At the top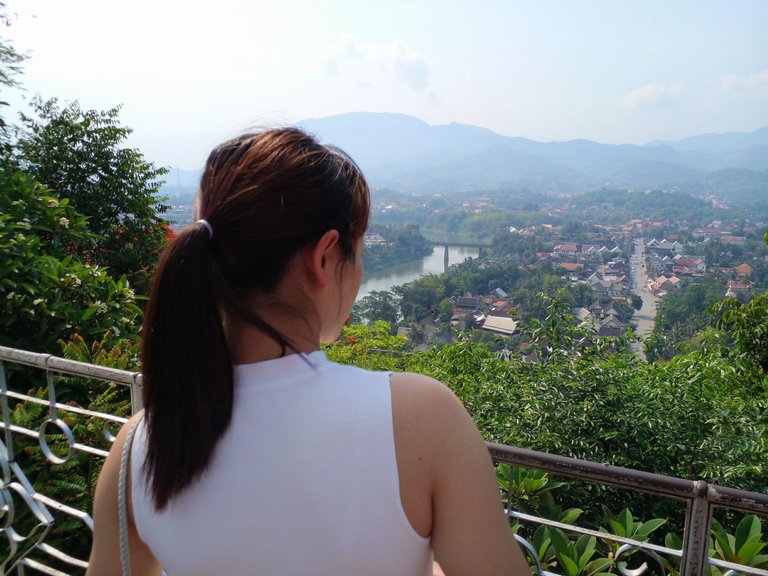 Once you make it to the top you can enjoy a 360 view of the whole town.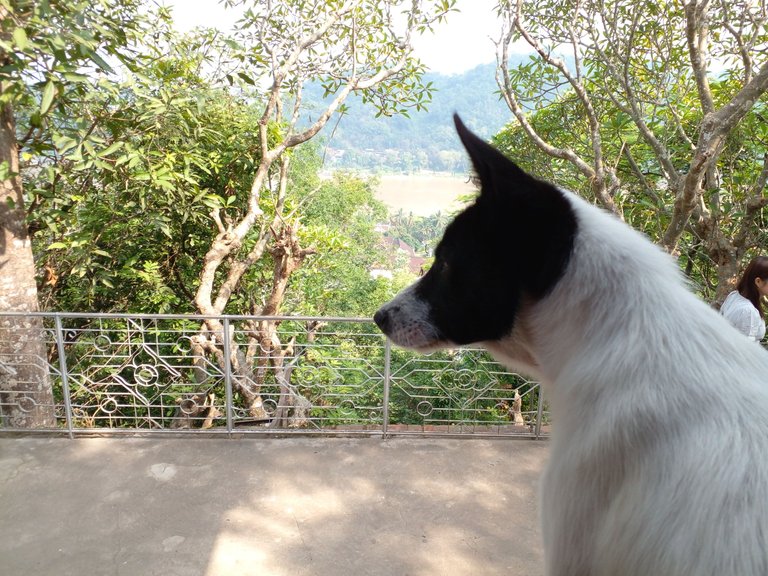 I don't remember at how many months Rapper went from a terrified little puppy to a security guard, but I'm happy to see he's socialized well and is a confident little guy.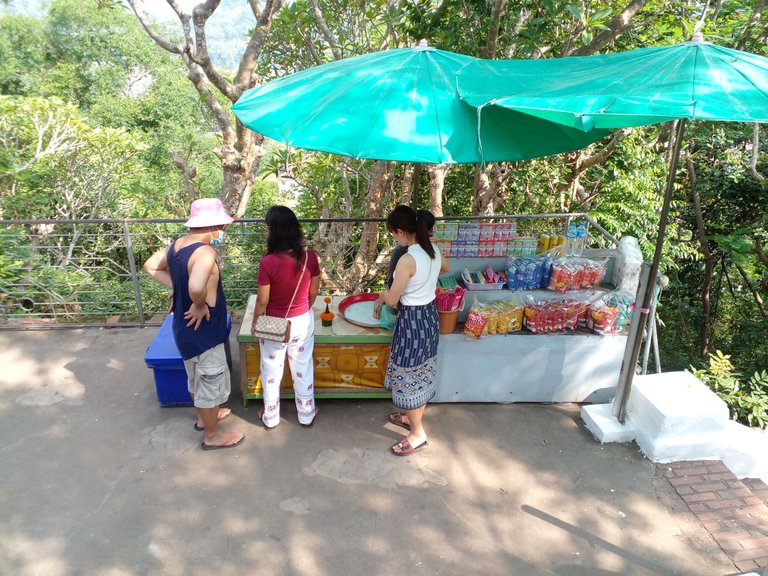 See? I told you we could buy this stuff at the top!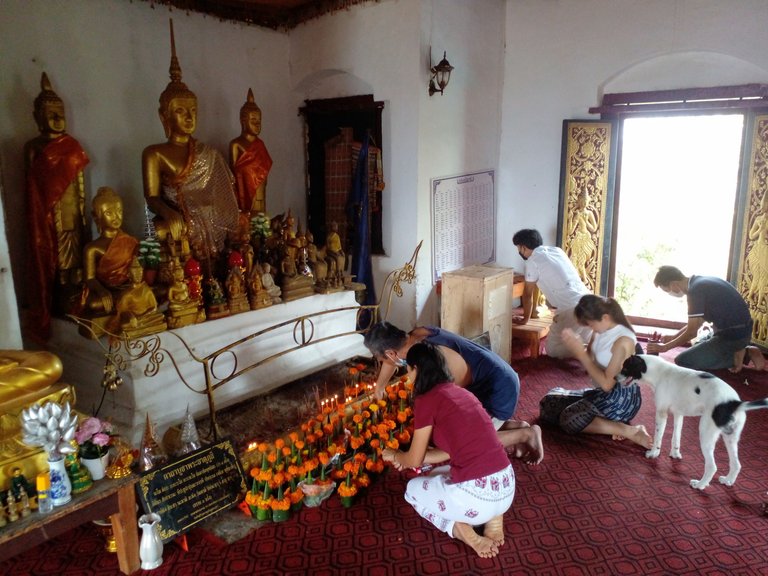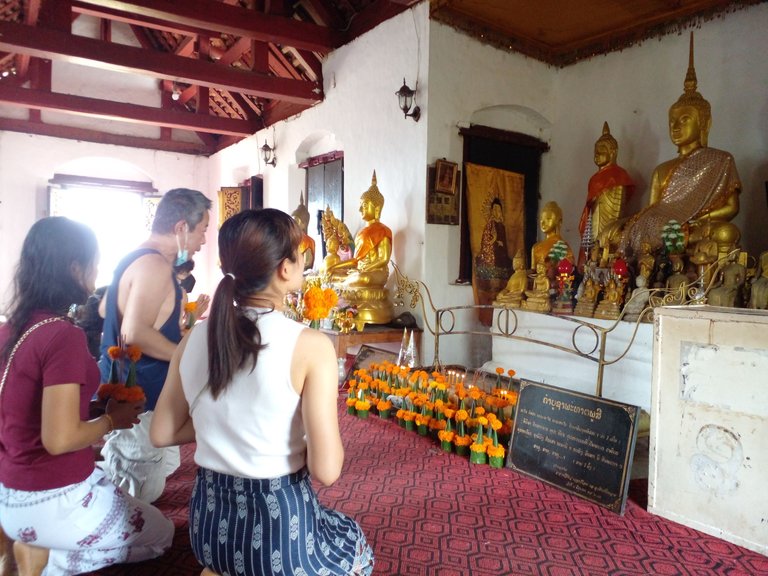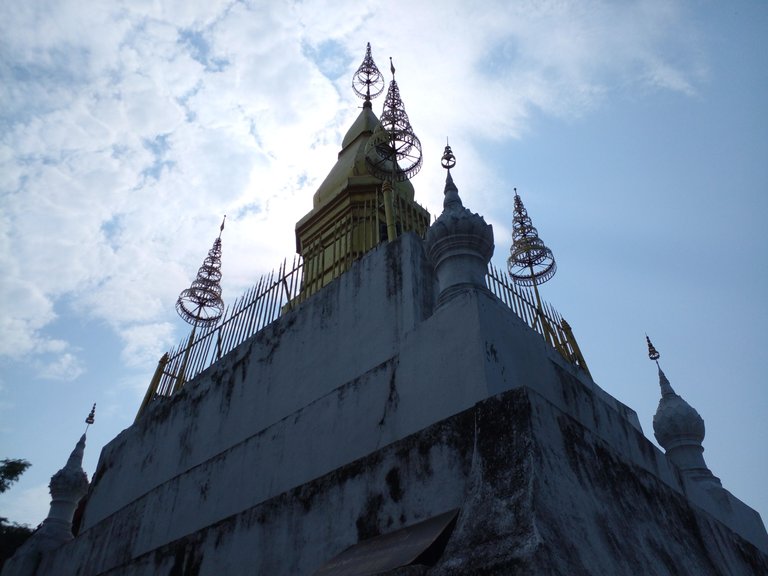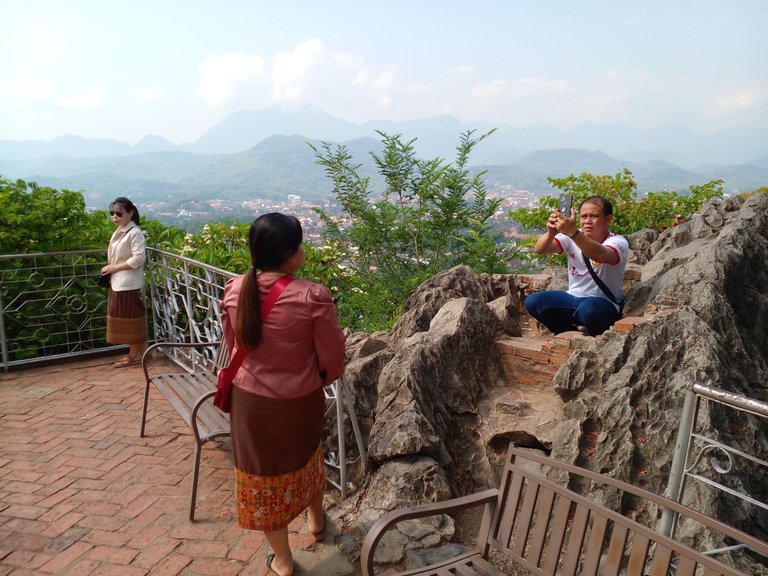 The best time to take pictures is early in the morning or right before sunset, but we went at noon when it was hottest for some reason.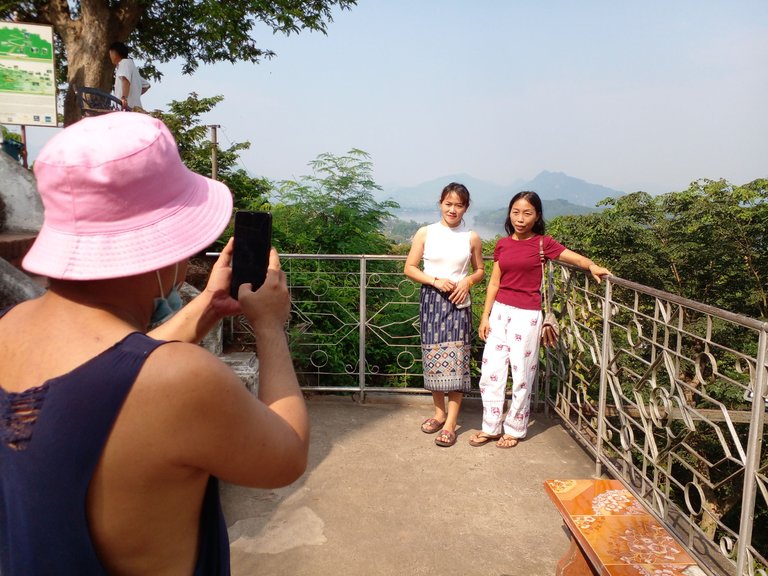 I like taking pictures of people taking pictures.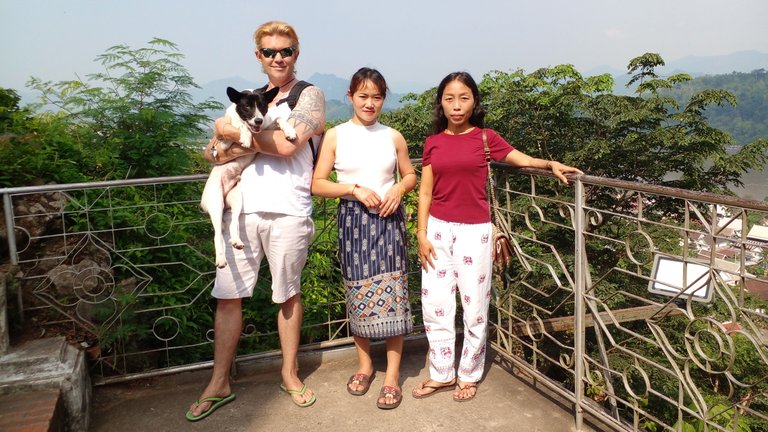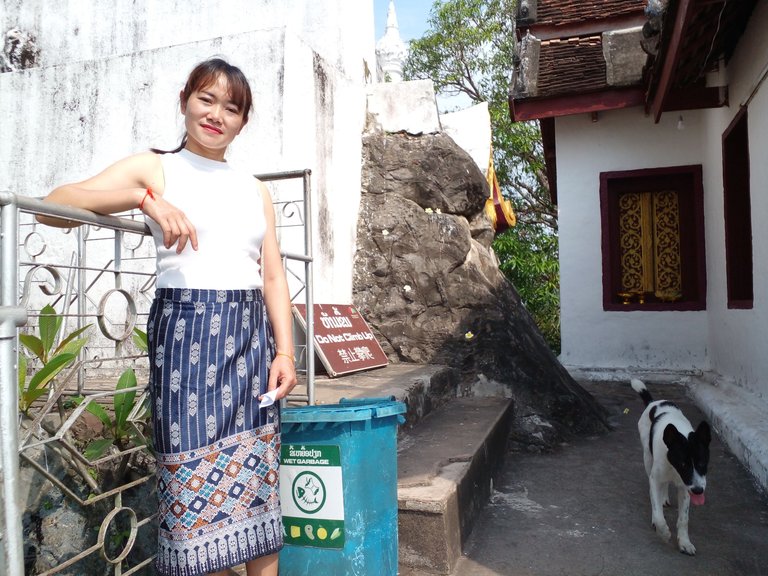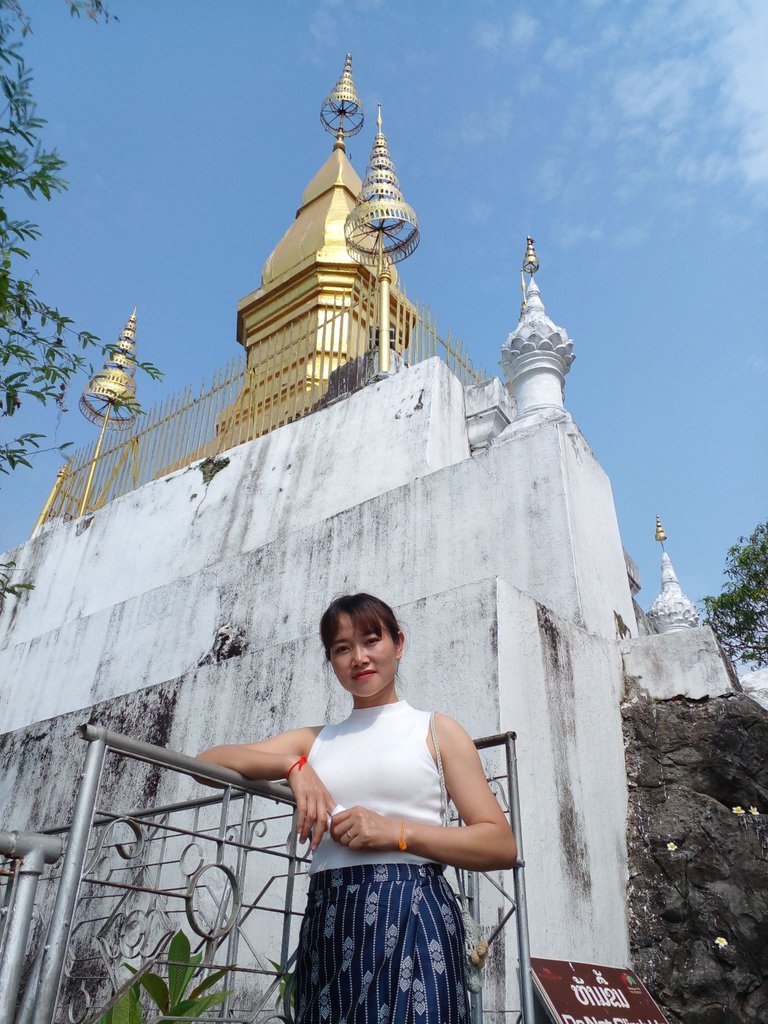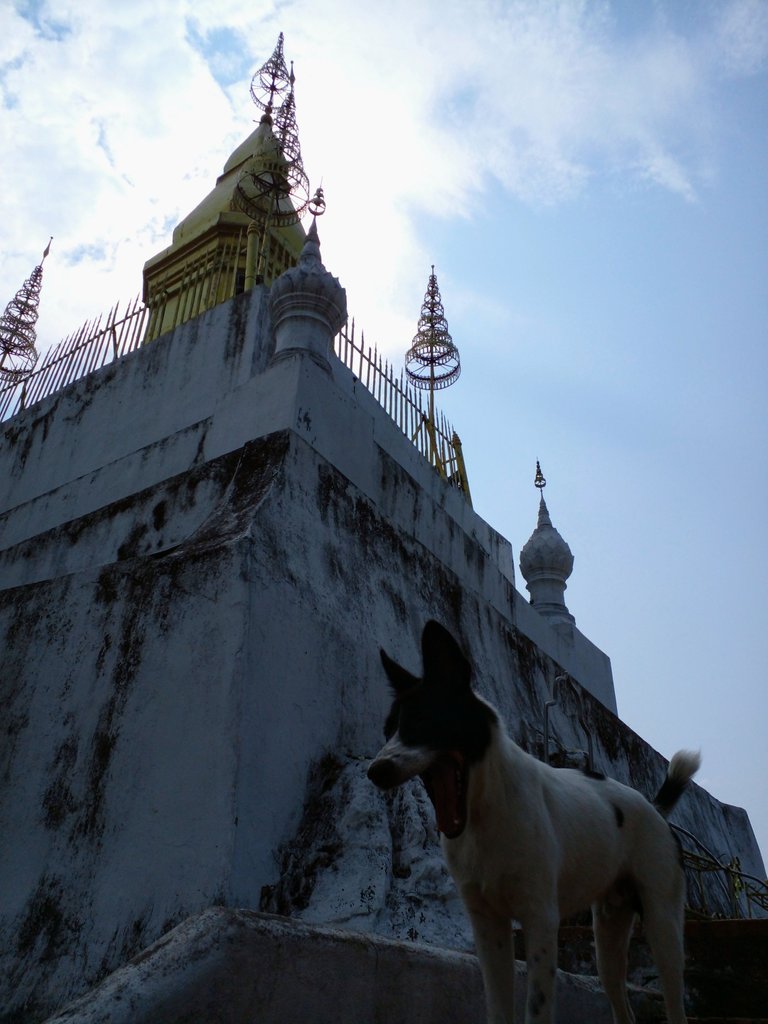 Rapper hates being told what to do. Teenagers like to roll their eyes at mom and dad, but Rapper yawns to show his annoyance with us. Does your dog do the same?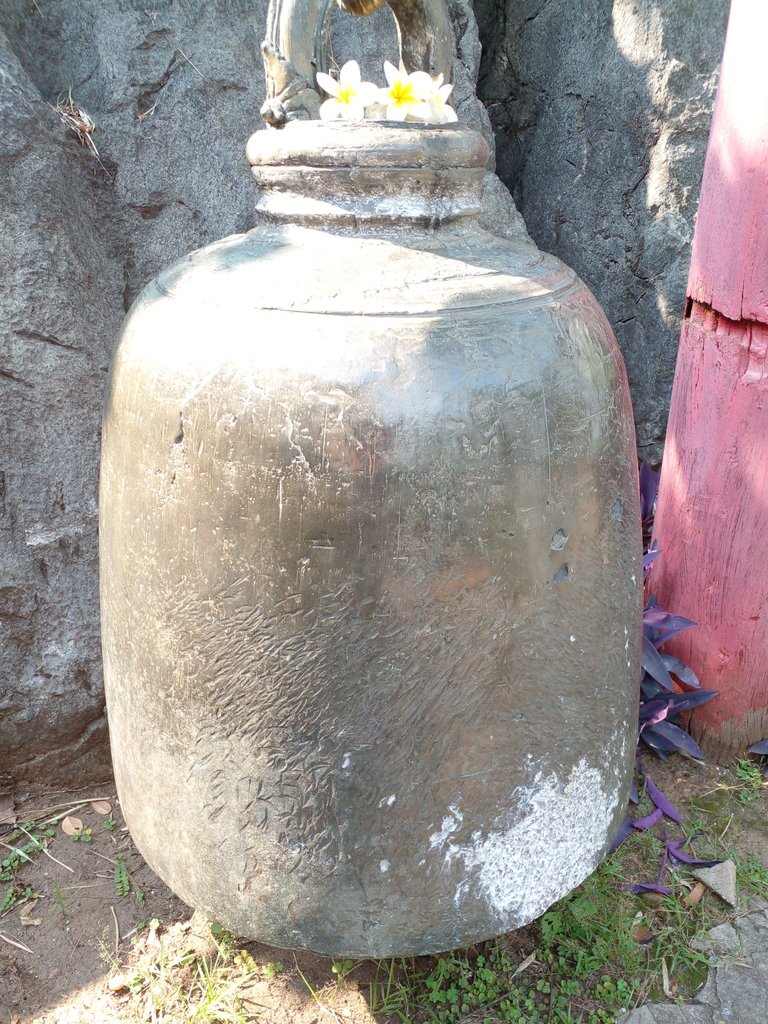 I love ringing these old bells at the temples. I'll give em a hard smack for the loudest sound. I think you're supposed to do it three times.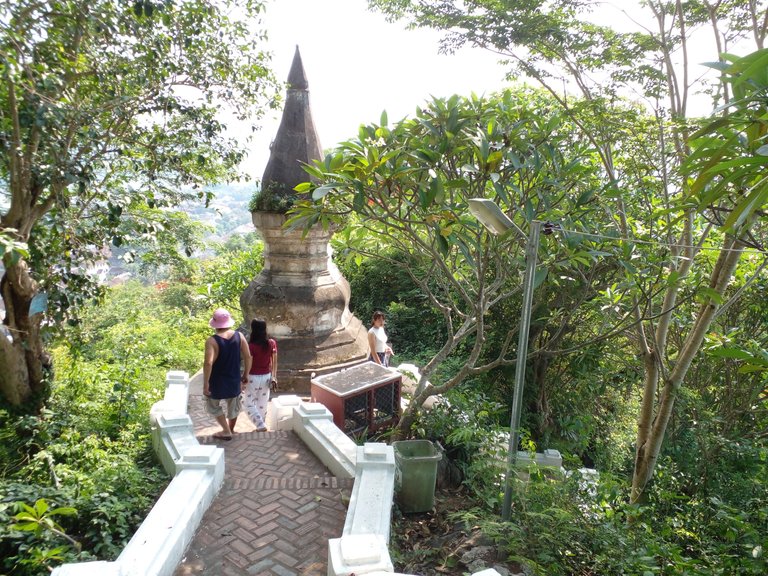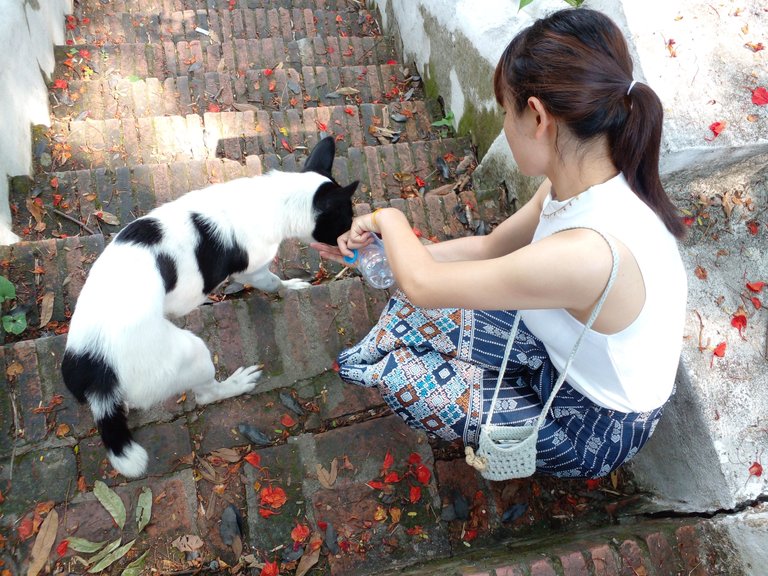 Stay hydrated baby.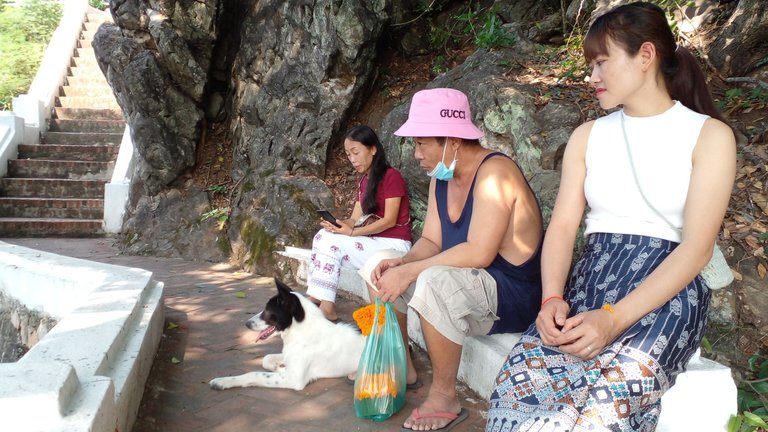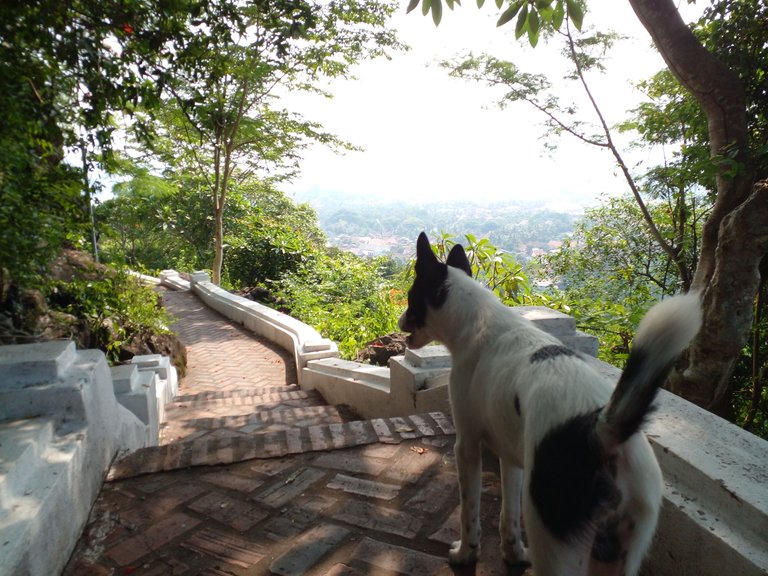 I hate how other dog lovers are always taking pictures of their dogs' asses, but this one captured Rapper's leadership both up and down the hike well.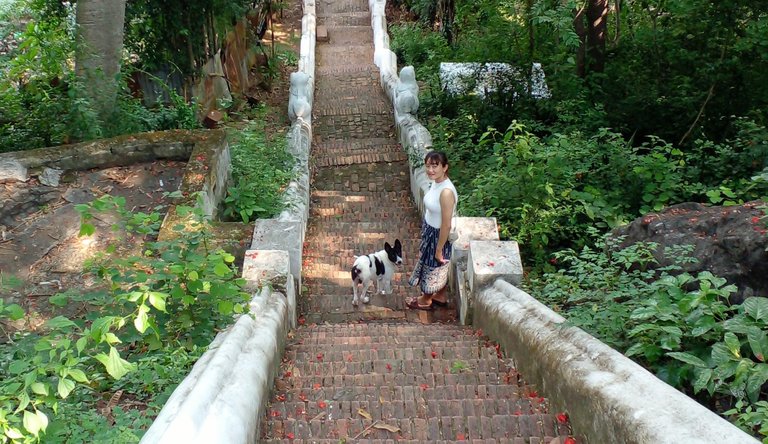 Are you coming, dad?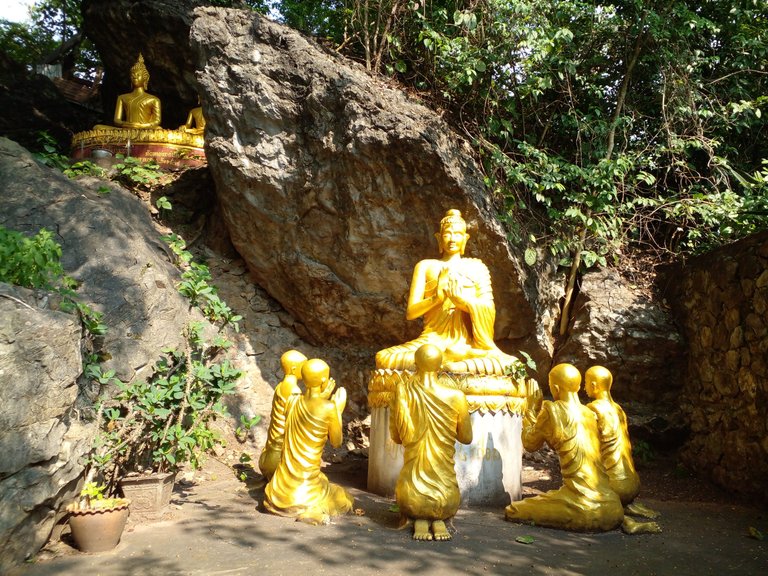 Thank you for reading about another great hike up to Phousi in Luang Prabang, Laos with us today. Have a great day and may the Buddha be with you.