The Union may have won the military victory during the Civil War, but racist southerners won the cultural war. Even after a hundred years since the 14th Amendment became law, many Americans had to fight for their right to be seen as equal by their states and the federal government. Amend: The Fight for America shares the stories of the many Americans who stood for and even died for equality.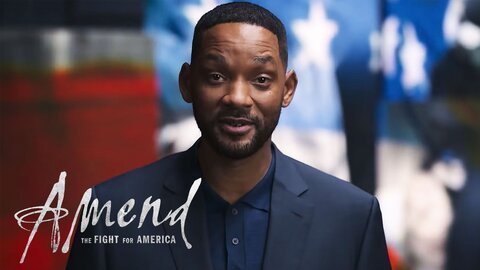 Netflix
Fredrick Douglass
At first, I was thrown off by the actor who was quoting Fredrick Douglass because he looks nothing like him but, then there was Pedro Pascal as Abraham Lincoln and other Hollywood stars quoting people of different ages, sex, and race. Samuel L. Jackson portrayed Martin Luther King Jr. well, but at no point did he say, "I'm sick of these motherfucking racists on this motherfucking continent!"
Fredrick Douglass is remembered as the greatest speaker of the 19th century. He could give a speech to a huge crowd and change their hearts and opinions with his amazing words. He will always be remembered as an early champion for civil rights, but I don't think most people realize what a bad-ass he was. One day, while his master, who was also most likely his father, was giving young Douglass a beating. He decided then and there that he wasn't going to take it anymore! While Maryland and his master viewed him as property, he was in fact a free man! He then beat the shit out of his master and told him that if the other slaves found out about it that he would lose face, so they'd both never speak of it again. He ran away and published his book which would only put a huge target on his back for southern slave catchers. He even tried to get a commission as an officer in the Union Army which the president was in favor of, but the army would not allow.
Heavy Weight Champion
How would you feel if you won the belt for the UFC heavyweight, but Dana White told you that you are in fact the champion, but your prize money and belt would actually go to the loser? Well, that's what happened after the Civil War. The 14th Amendment had passed and slavery was outlawed but terrorist groups like the KKK, racist politicians, and a corrupt Supreme Court made it a worthless gesture. It wasn't until Martin Luther King Jr. and his brilliant strategy of non-violent disobedience helped to end Jim Crow. If I had a time machine, I'd really love to take Will Smith, the main narrator of the series, and Martin Luther King Jr. back in time to meet Frederick Douglass and Abraham Lincoln. They would have a lot to talk about and it would make for the most epic podcast of all time.
Equality for All
This Netflix original series doesn't just focus on the struggle of black Americans, but all Americans who had to fight for their rights. It begins with the Civil War and leads all the way up to the present day. There are some people, that sadly, I'd never heard of until watching this documentary six-part series. It doesn't matter what religion, sex, race, or orientation you are because the United States Constitution gives you unalienable rights even if you are NOT a citizen. It's important that we know our rights and the heroes who gave everything to make our rights a reality. History and Civics teachers will be assigning Amend: The Fight for America to their students as required viewing for many years to come.