I've been to about twenty countries, but Luang Prabang, Laos is my favorite spot so far. I've been lucky enough to call it home for the last four years and I'd like to share my best photos of it with you today.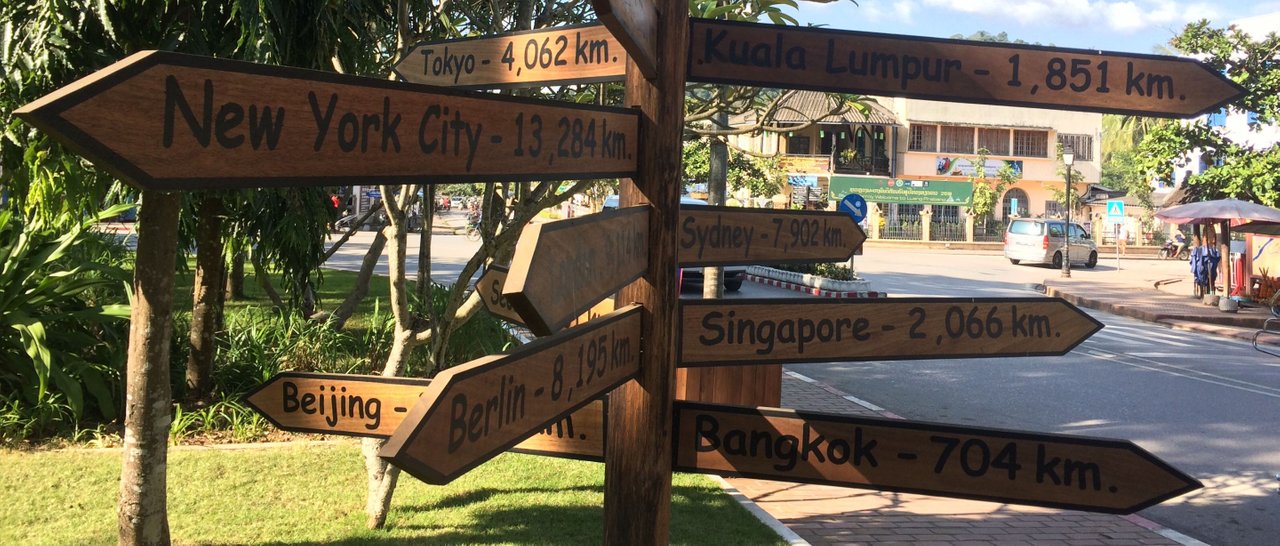 Even though it's a small town it has a very diverse amount of visitors. I've met tourists from almost every country, even ones I've never heard of before. They love watching Thai shows and listening to Thai music and Lao is very similar to Thai so they can understand Thai, but most people can speak English. Laos was once a French colony so some people can speak French. A lot of people can speak Chinese as well.
Vietnam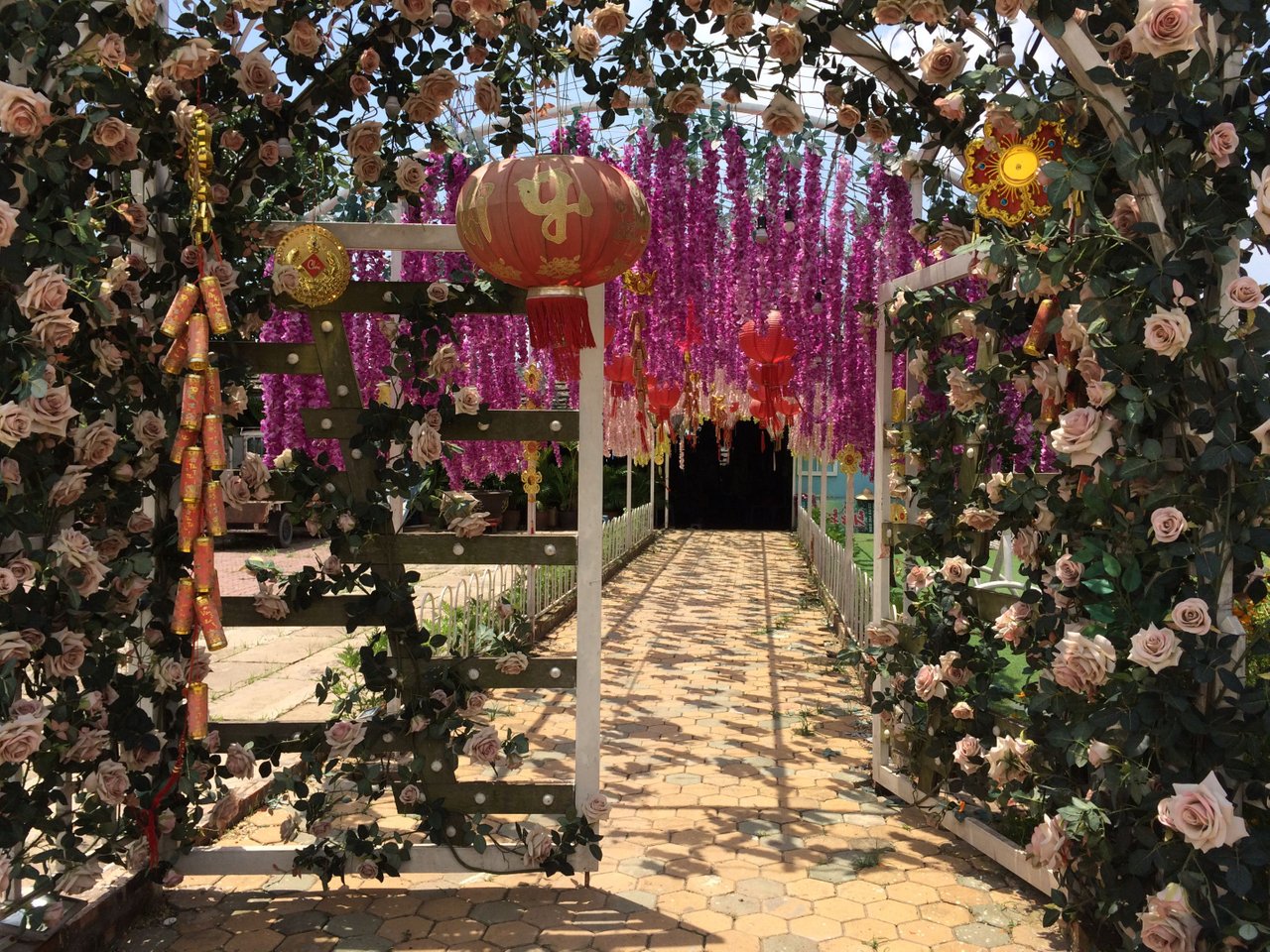 Not a lot of people have heard or know about Luang Prabang or even the country of Laos, but everyone knows Vietnam which is next door. Laos is a landlocked country that also borders Cambodia, Thailand, Burma, and China. It's about a 45-minute flight from Bangkok, but you can also take their new high-speed train from China or Thailand.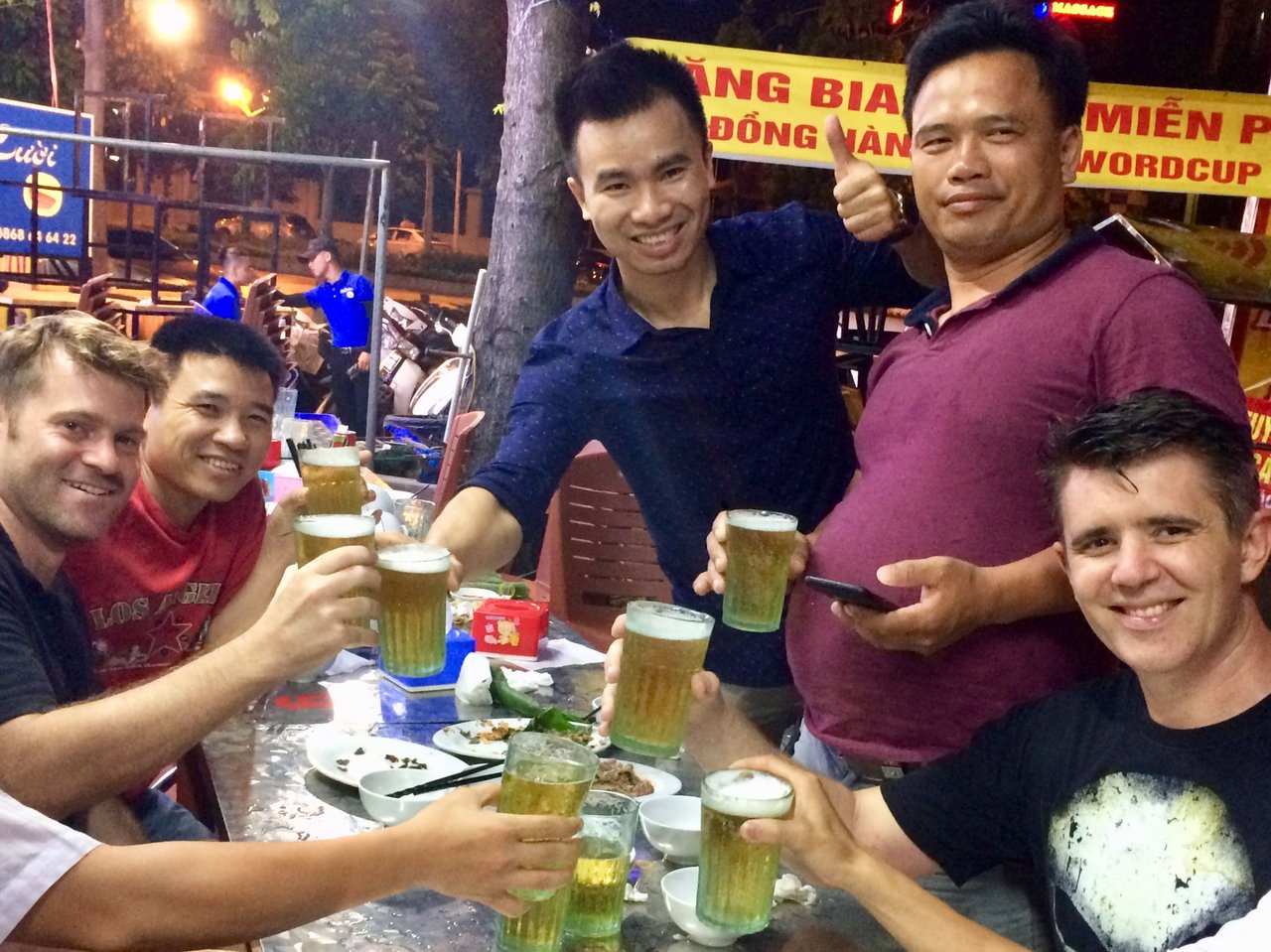 When my old Navy buddy invited me to visit him in Hanoi, Vietnam, I had to take him up on the offer so we could talk about our time in Vietnam when we are old men. These guys invited us to drink beers with them. They were some of the best beer drinkers I've ever met. When they'd pour a drink they'd always say, "Gombai", which means buttoms up. When I puked in the street and said, "No more Gombai", they all laughed heartily.
Kuang Si Waterfall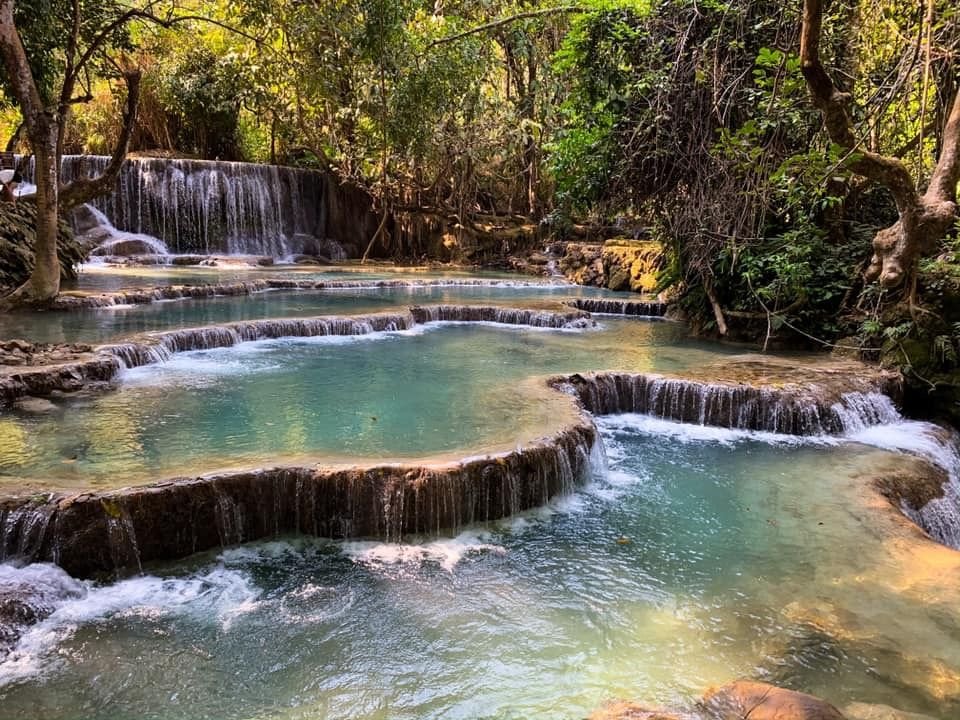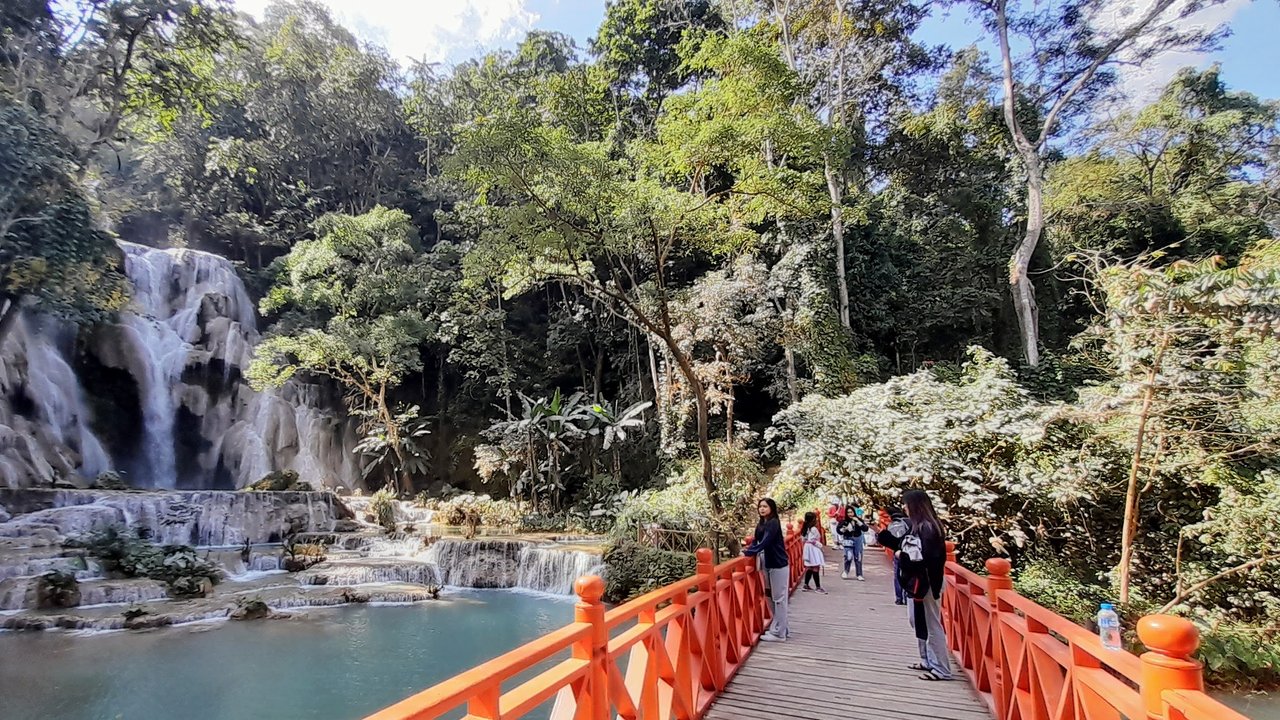 The first thing we did after arriving in Luang Prabang was visit this fantastic waterfall. If the Garden of Eden were real I imagine it would look a lot like Kuang Si. I recently made a HIVE post and a Youtube video about it.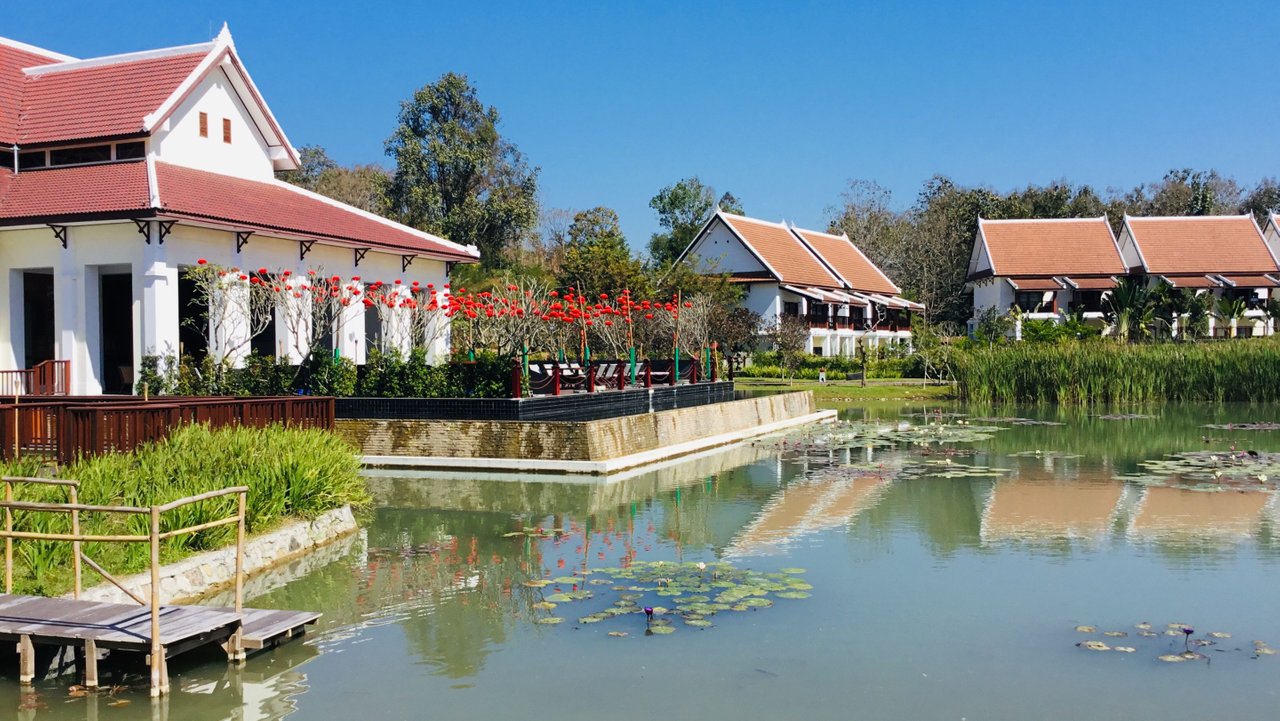 I've spent most of my life as a teacher but realized how much I like working in hospitality after I got a job at Pullman Hotel. It's an expensive five-star hotel on the way to the waterfall, but there are also many nice guest houses in town that will only cost about $10 a night.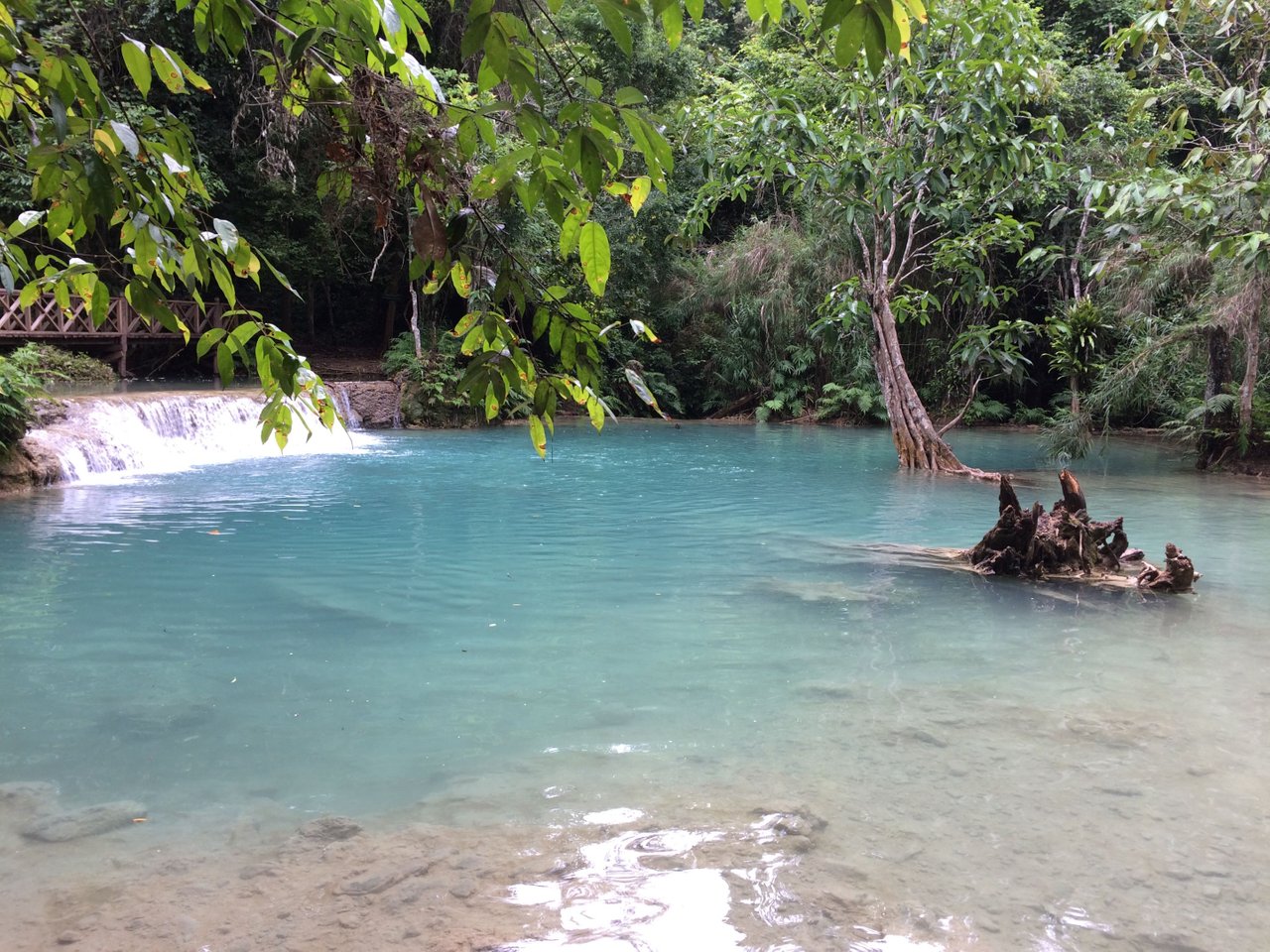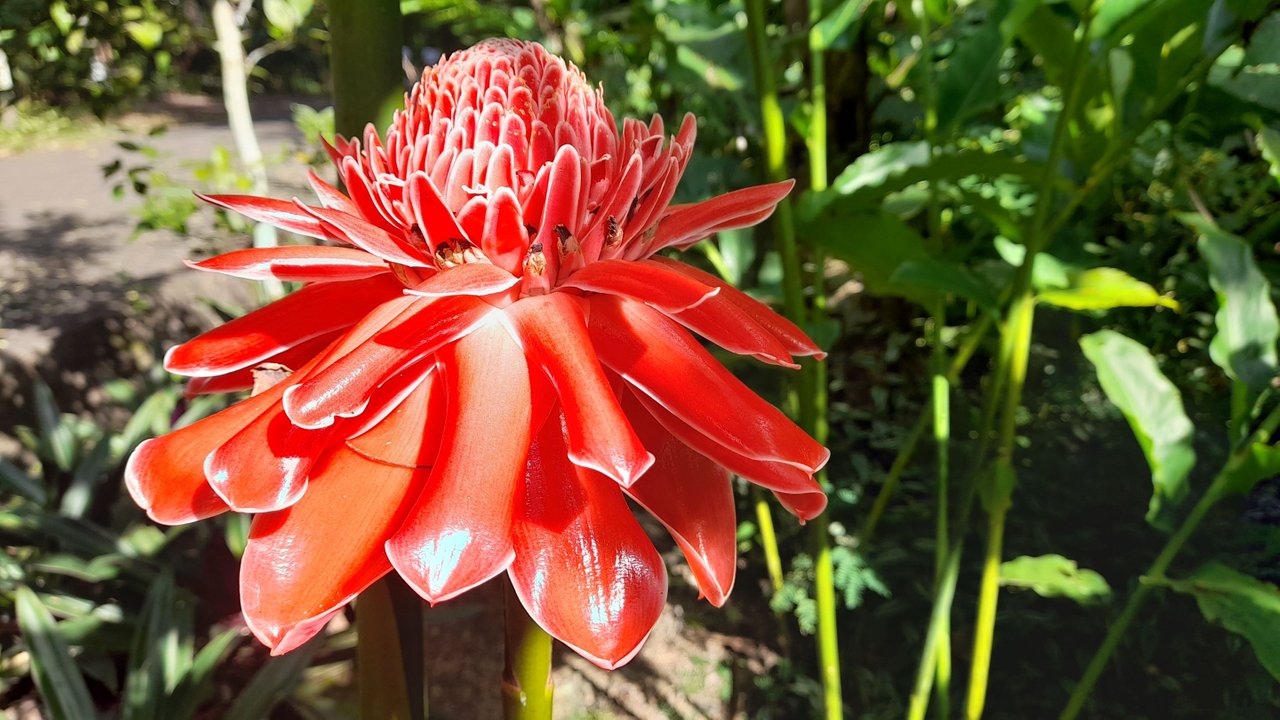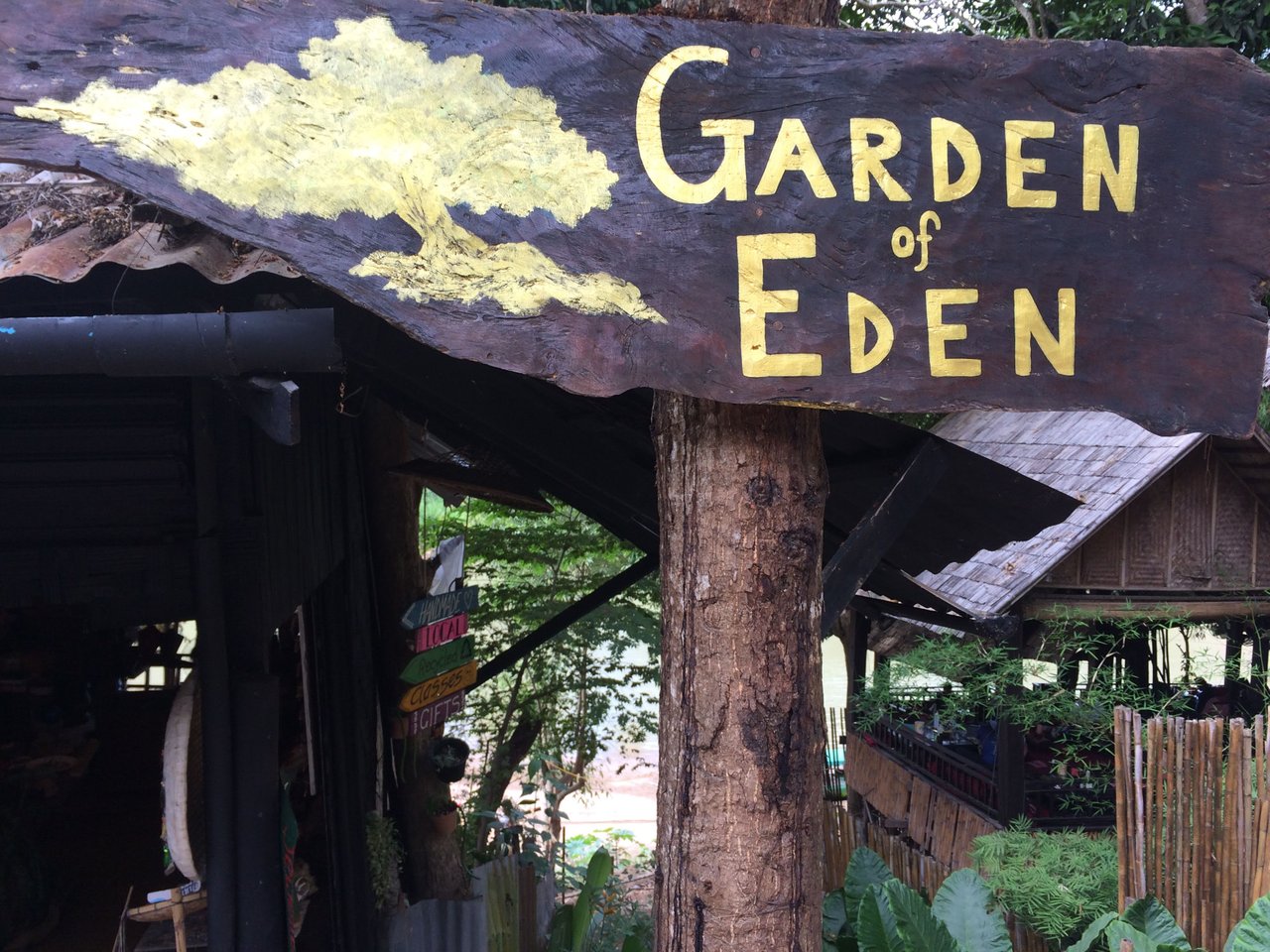 Temples and the King's House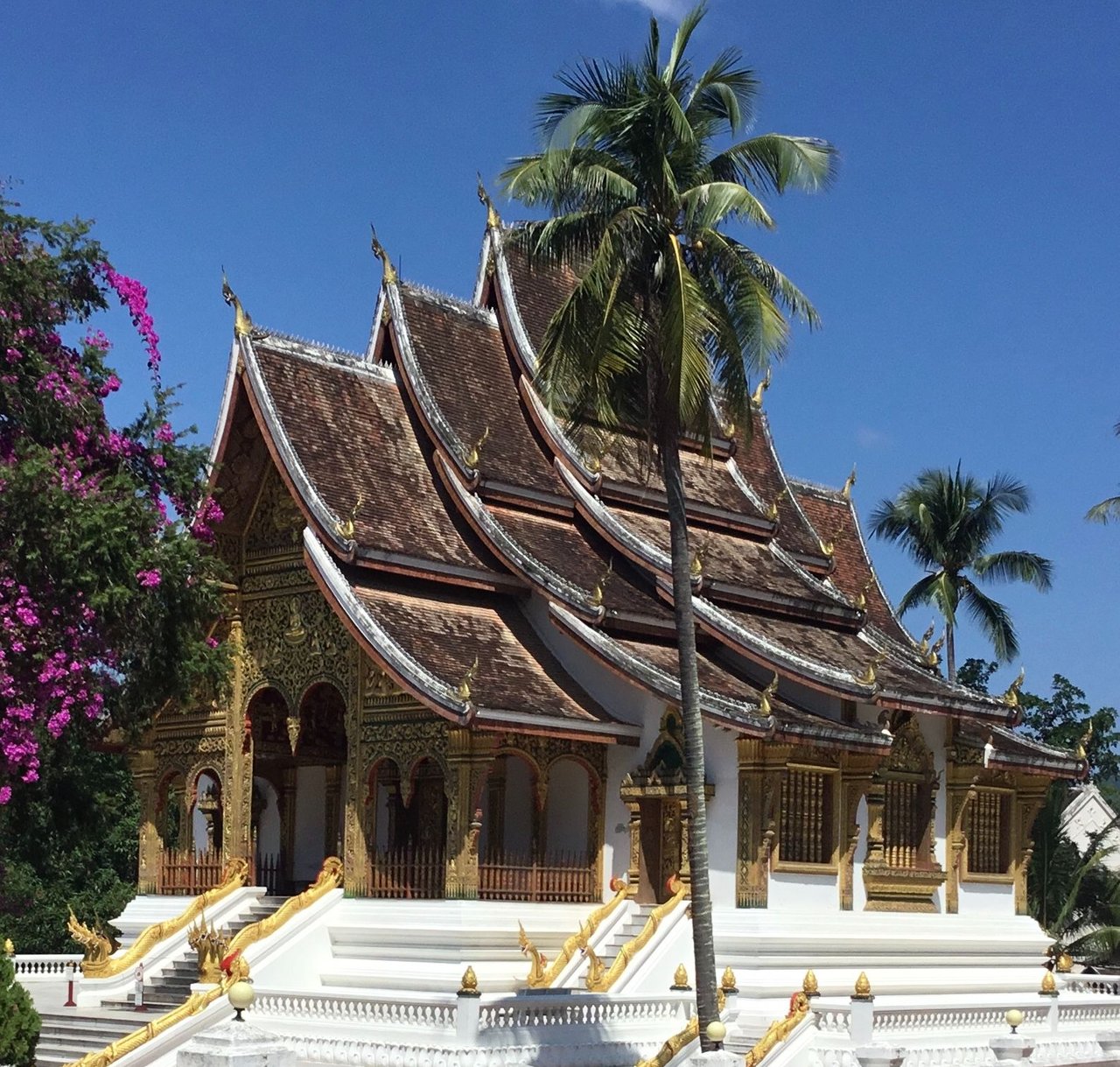 This beautiful house that looks like a temple was once the king's home but is a museum today.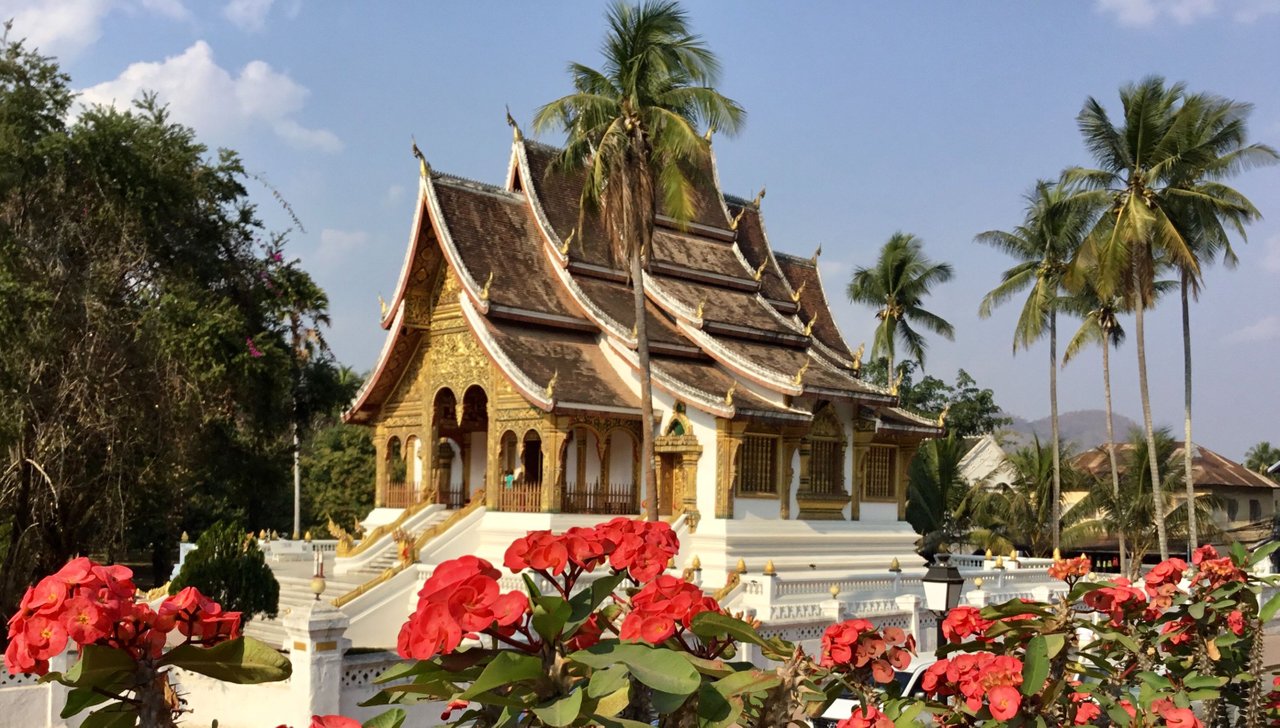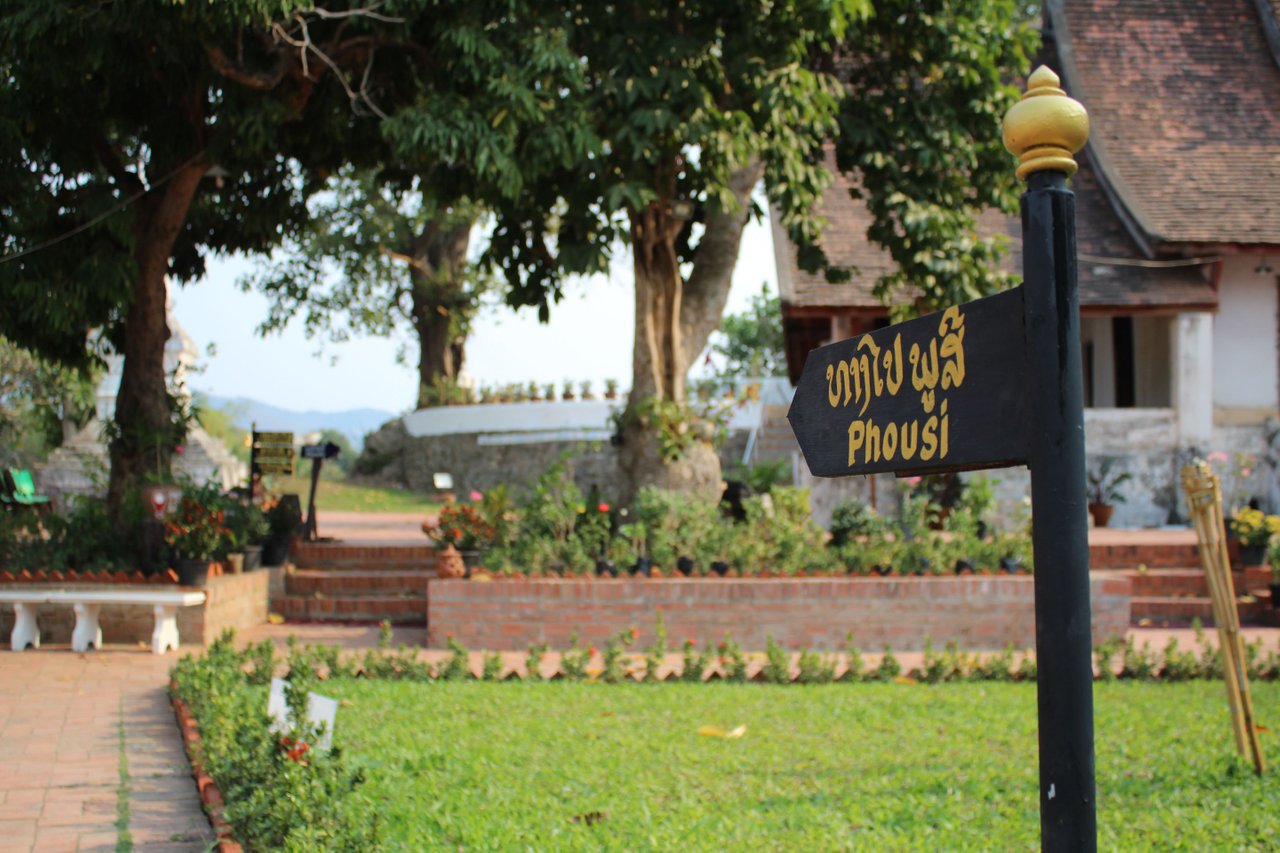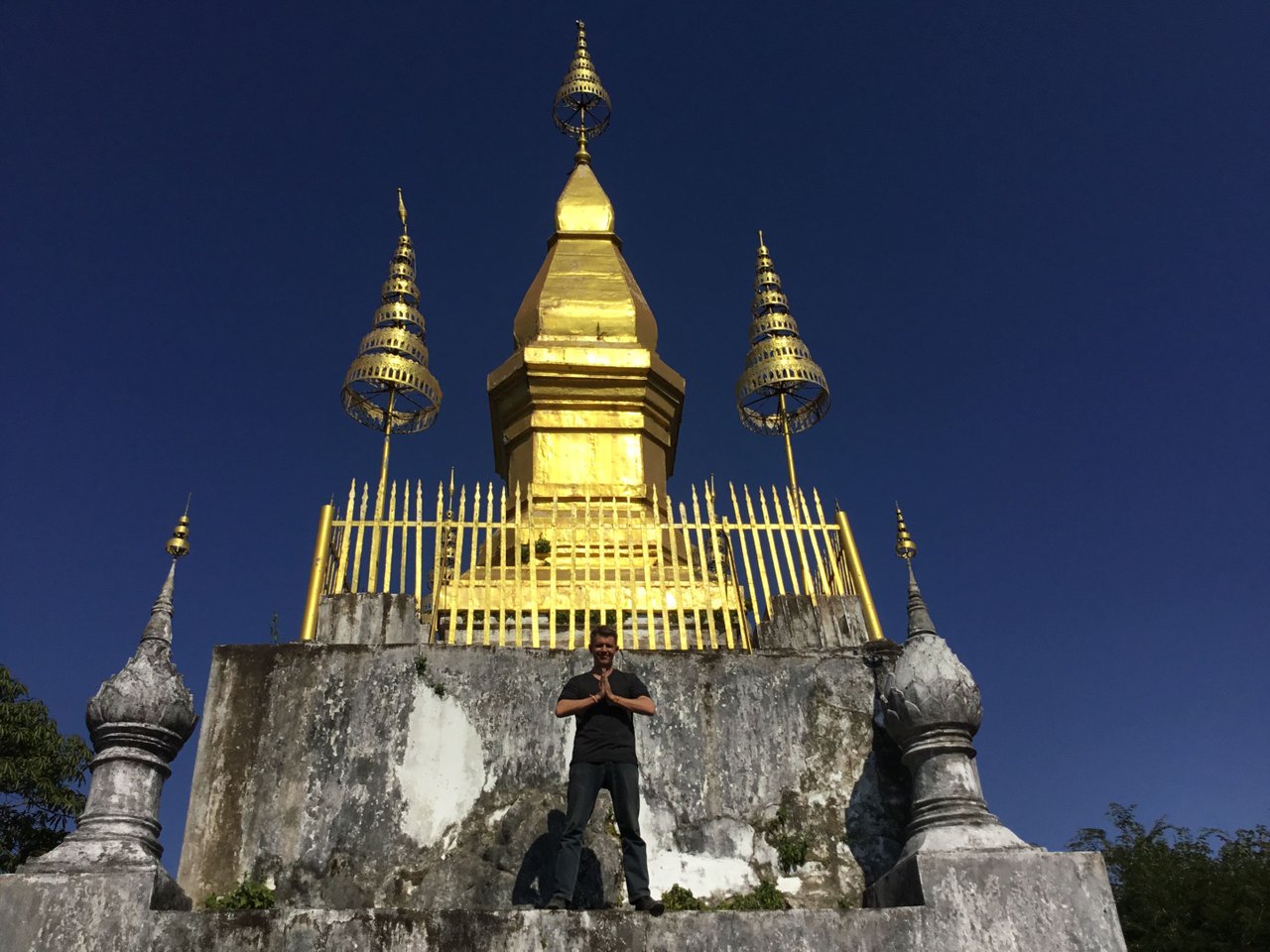 You can't miss Phousi because it's on top of a hill downtown and can be seen from almost anywhere in Luang Prabang. It also serves as a good marker if you get lost.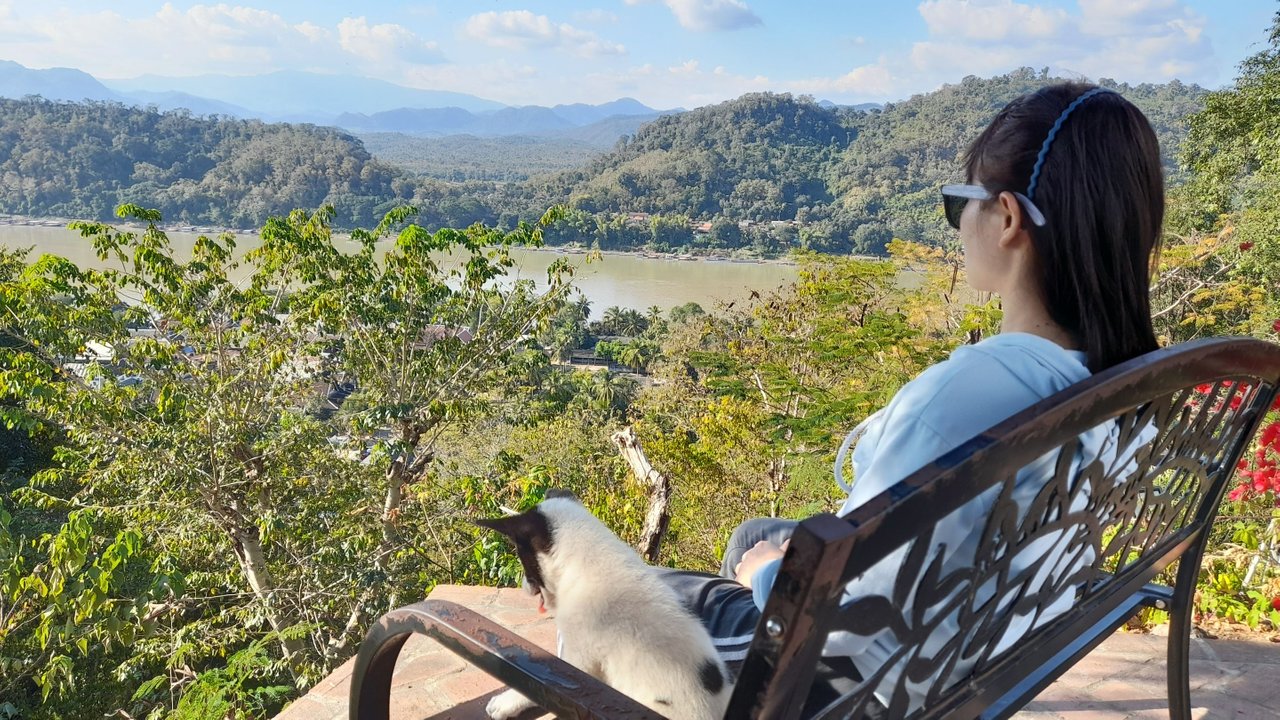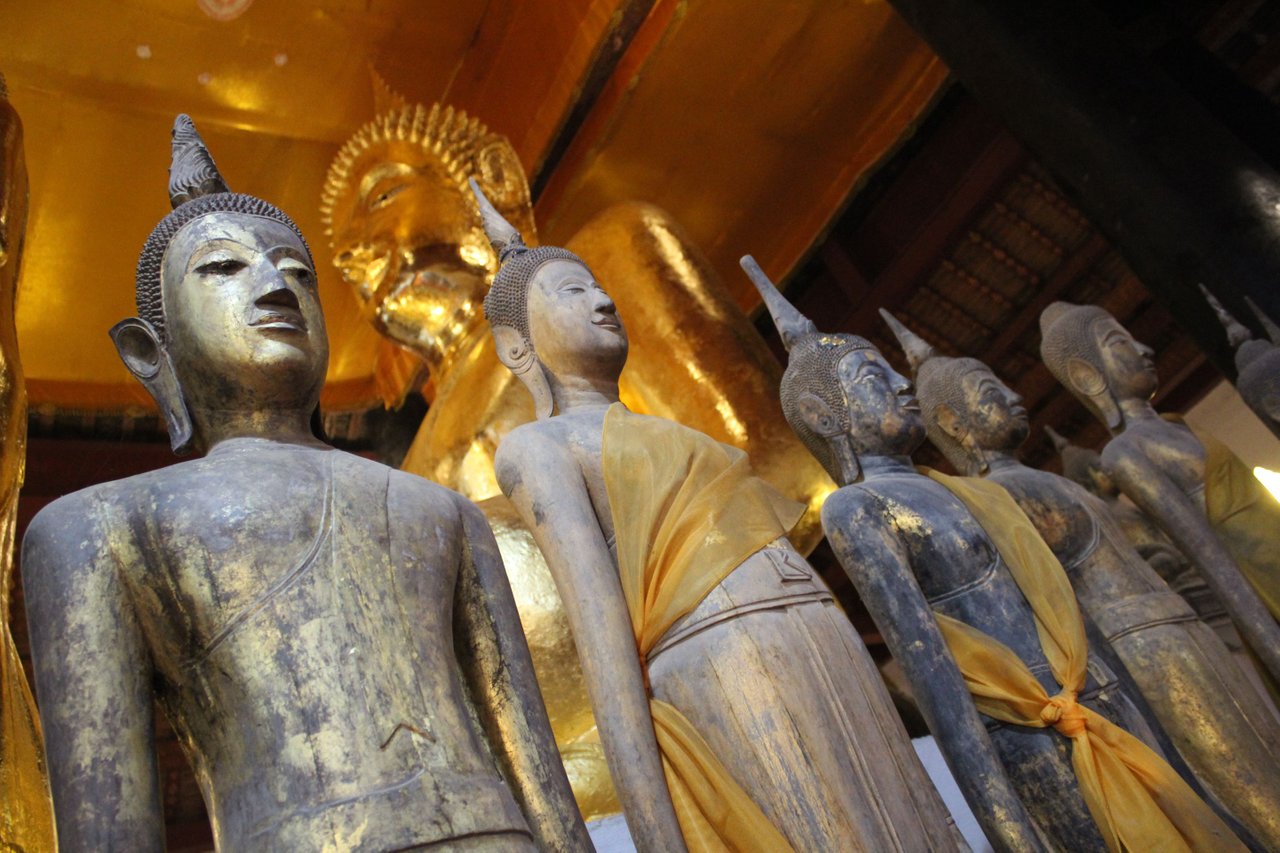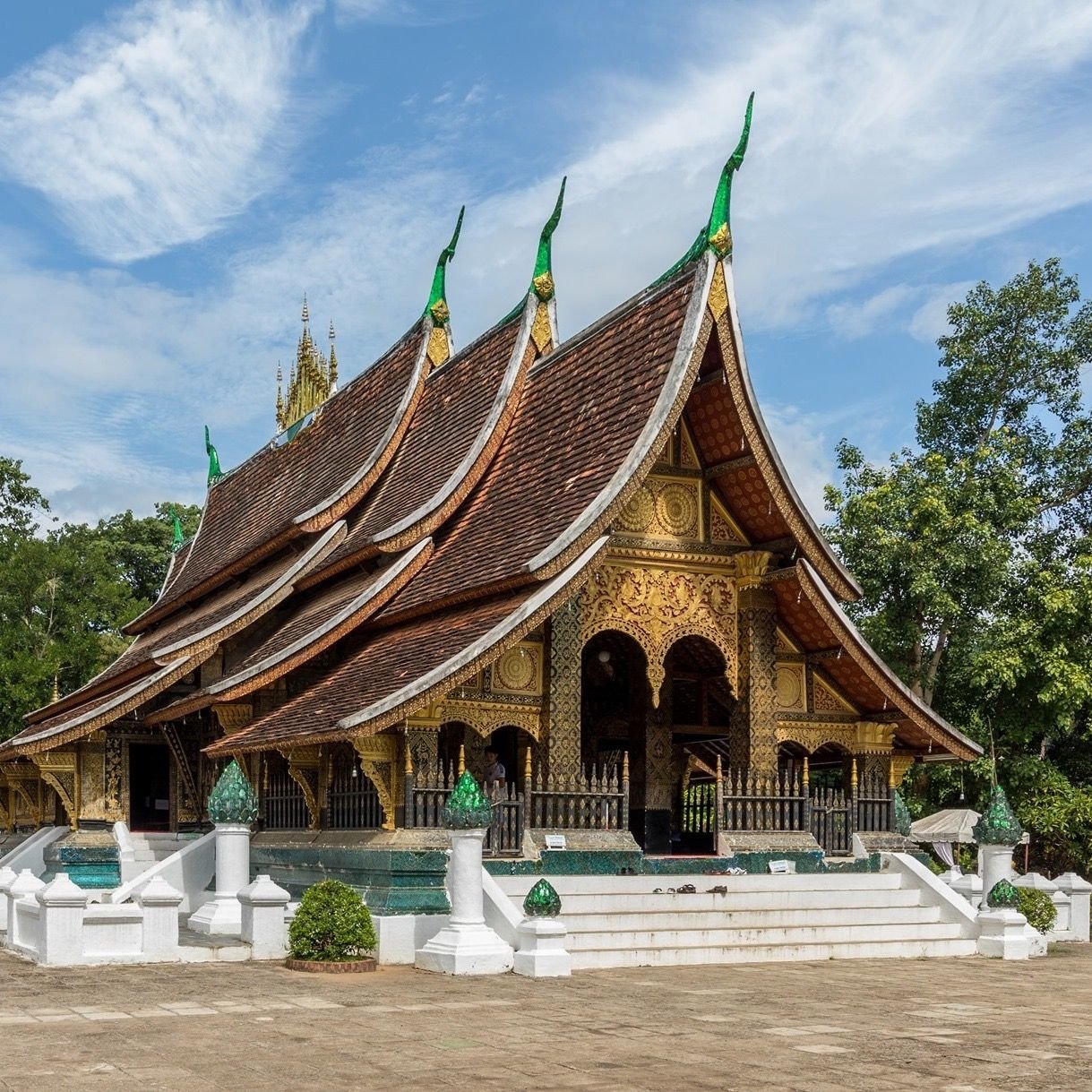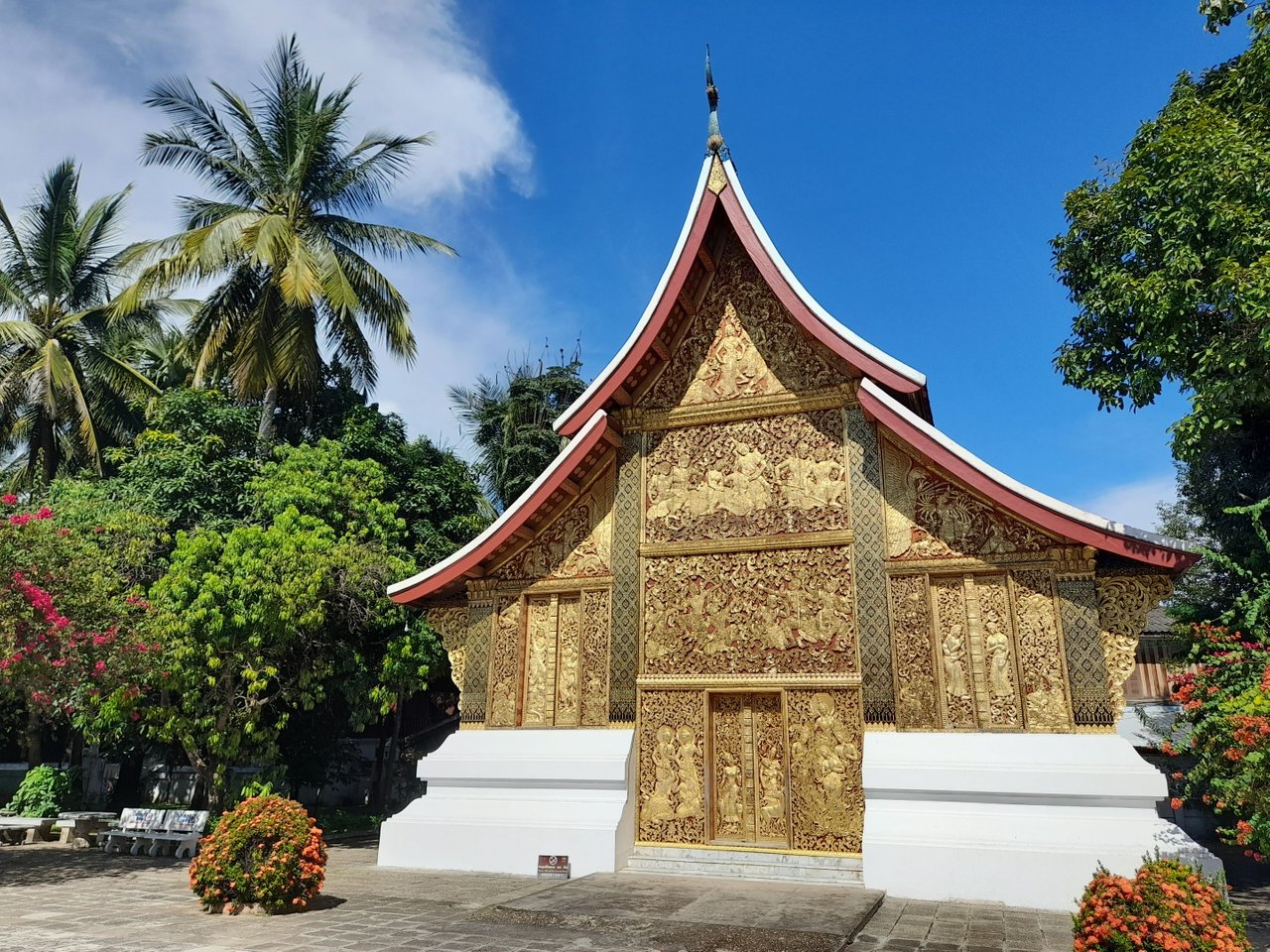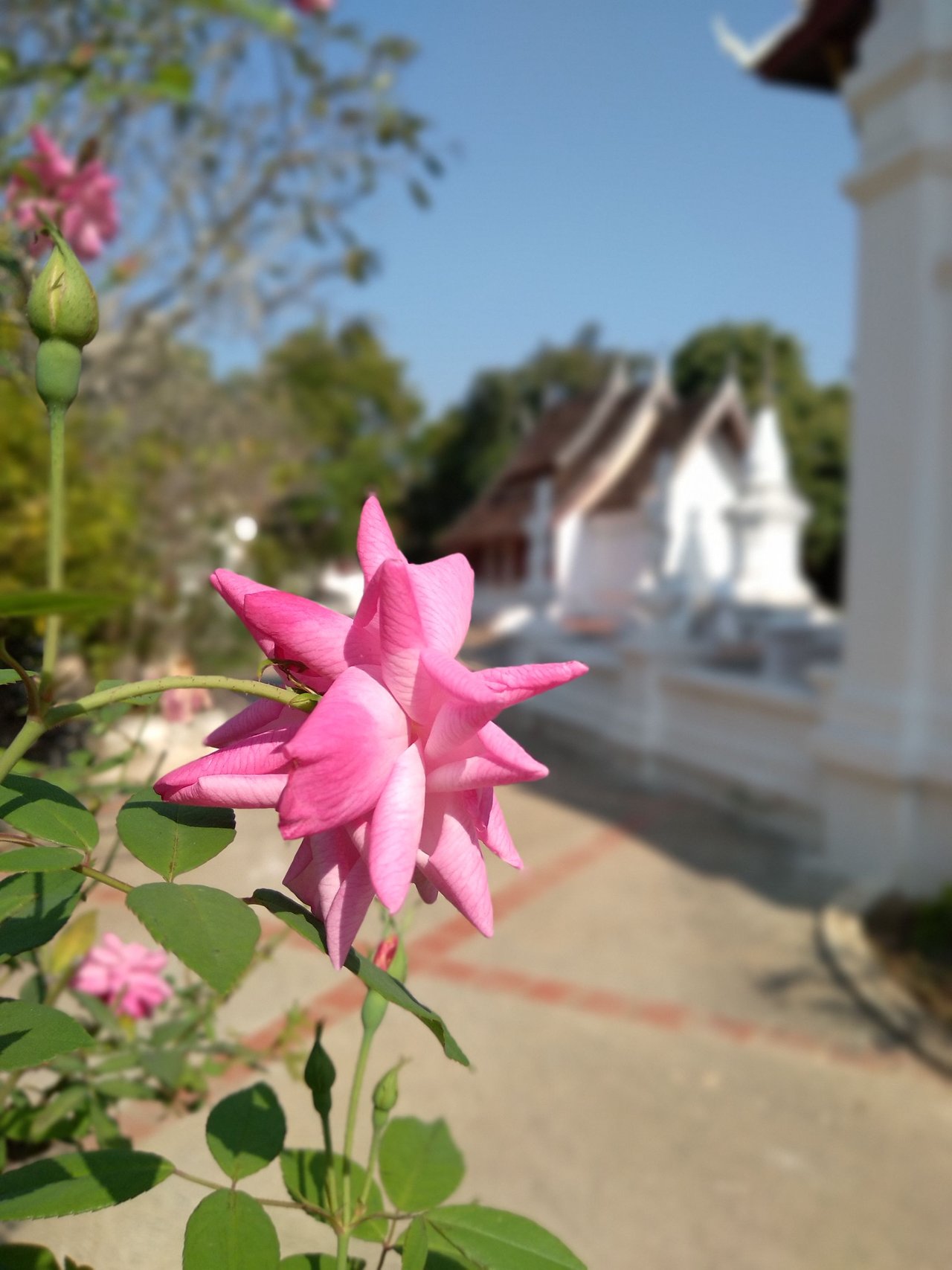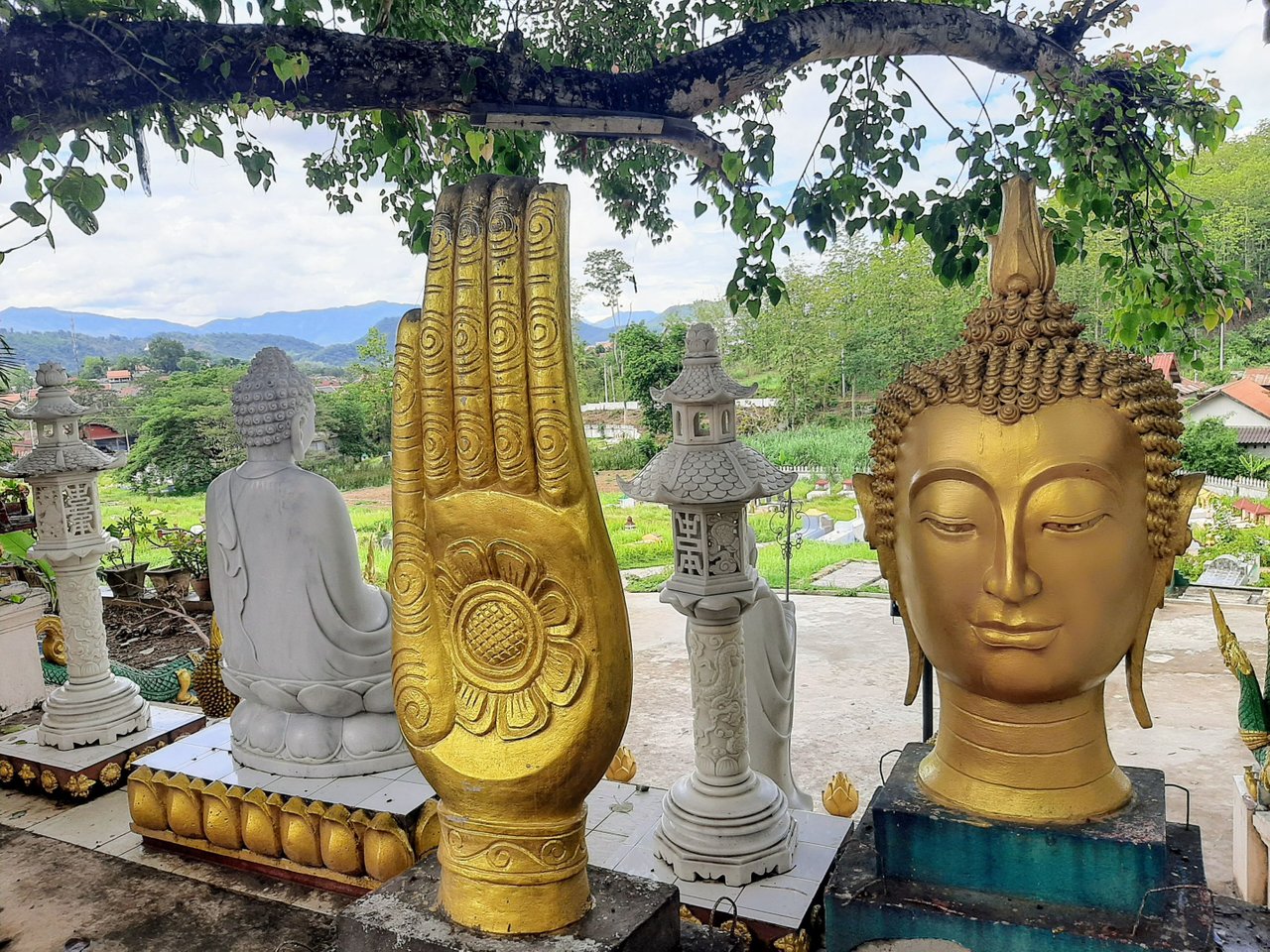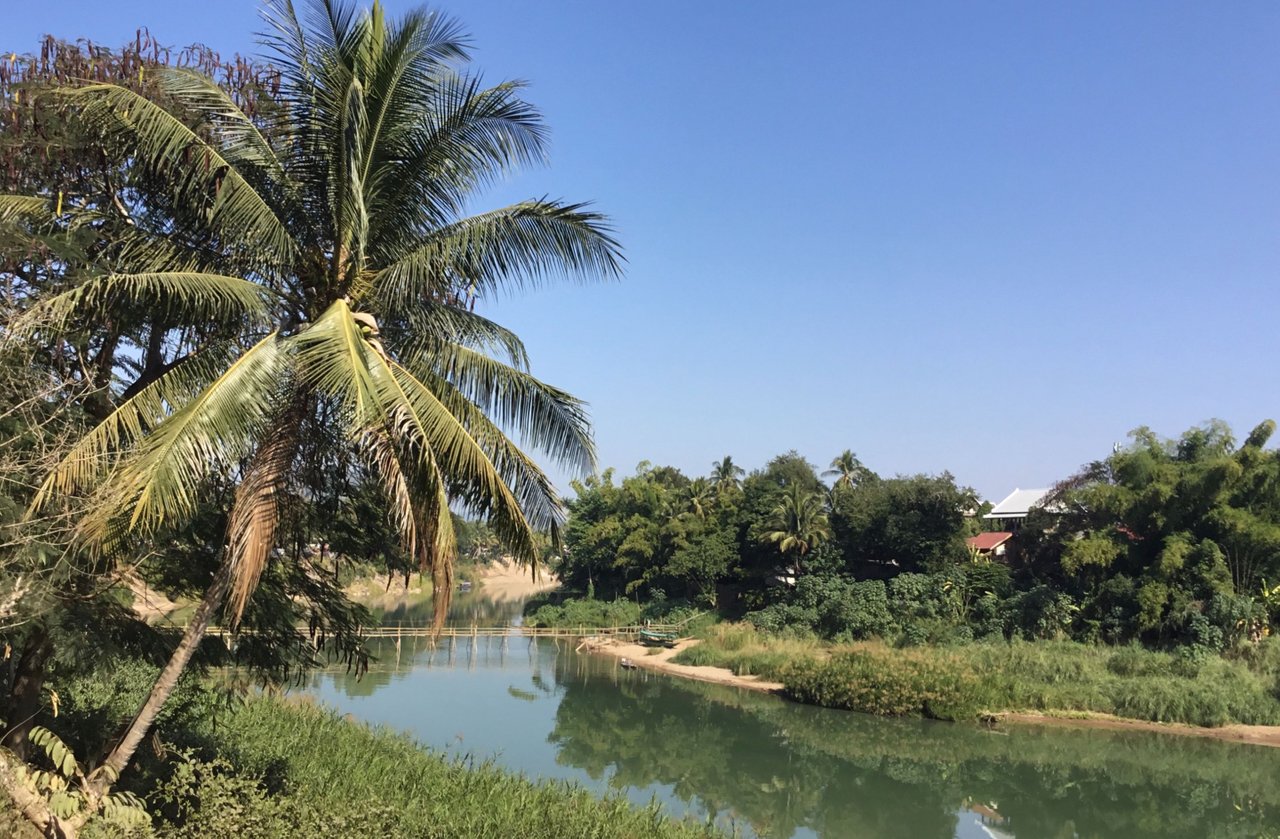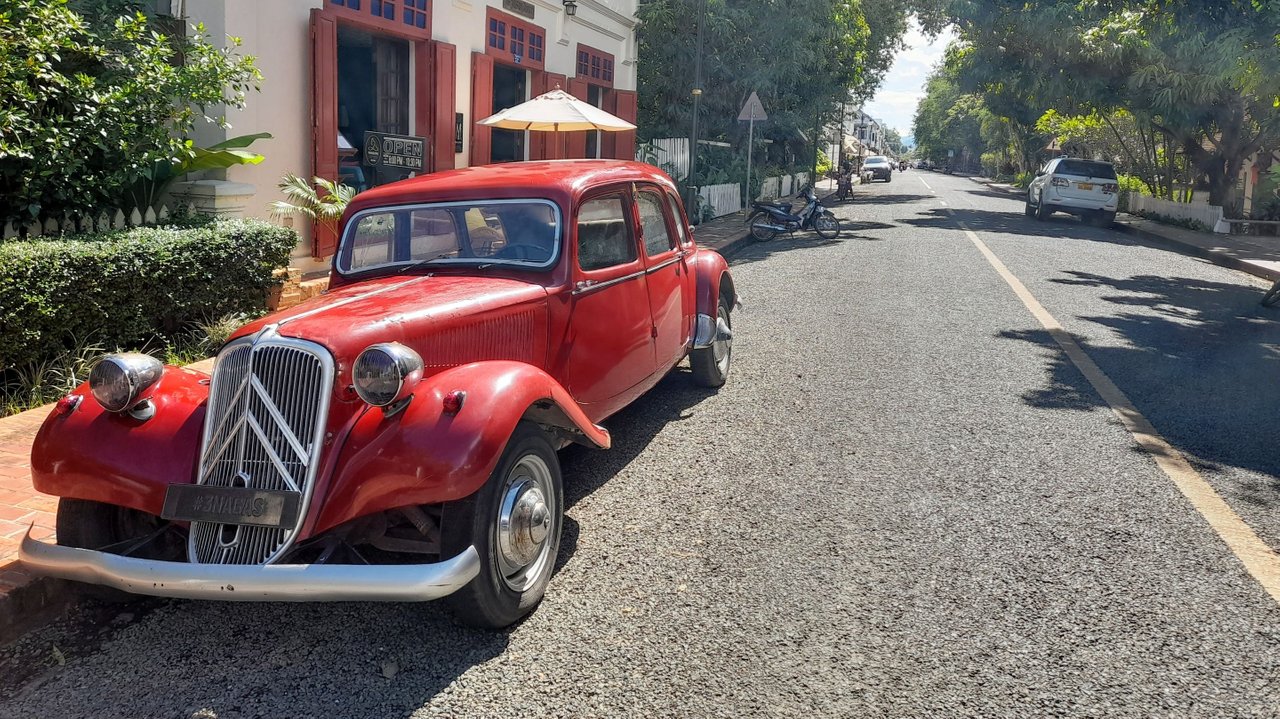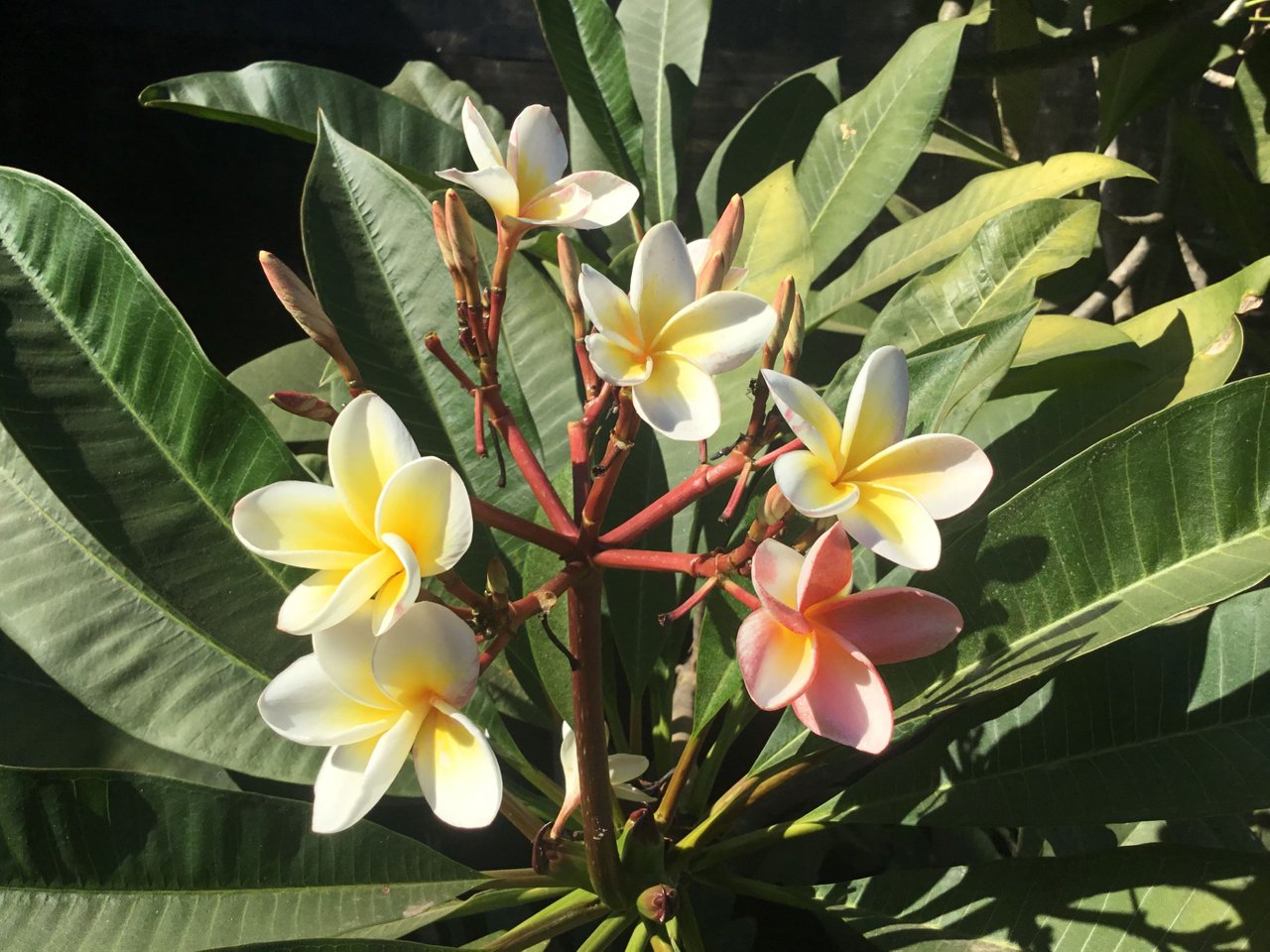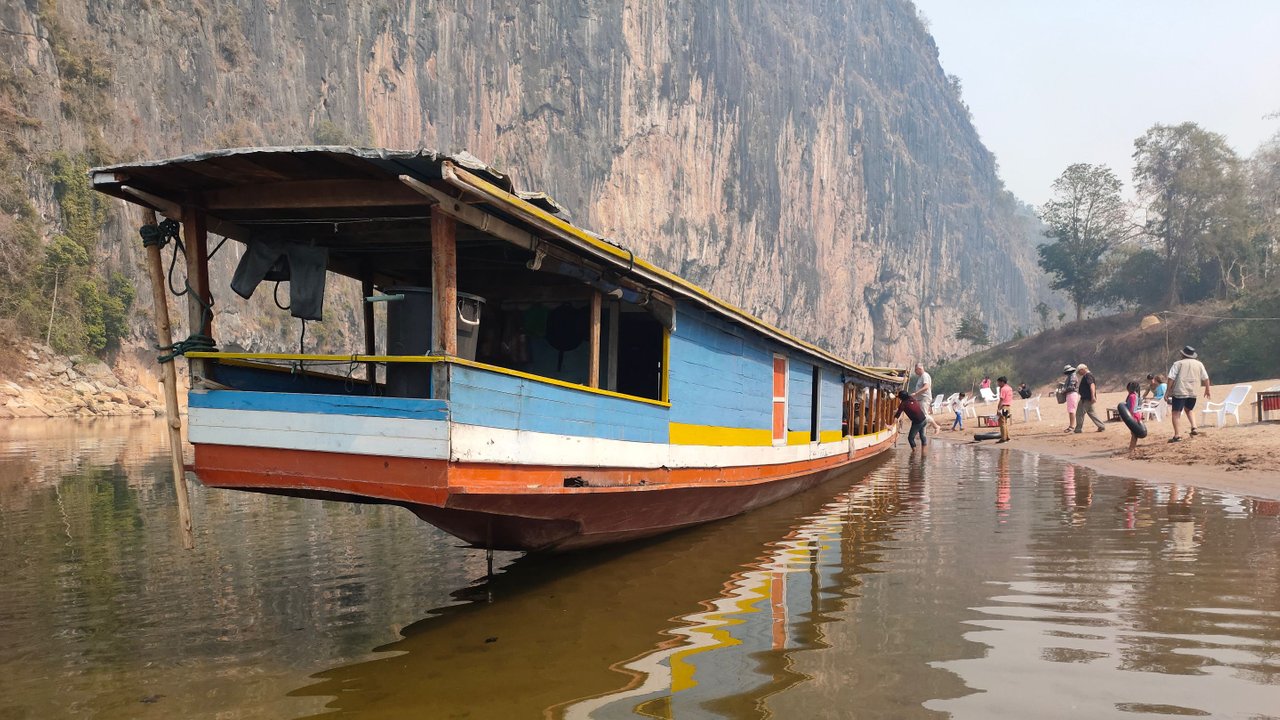 La Pistoche Pool and Bar is a great place to bring the kids, have some food and drinks, or just get out of the sun.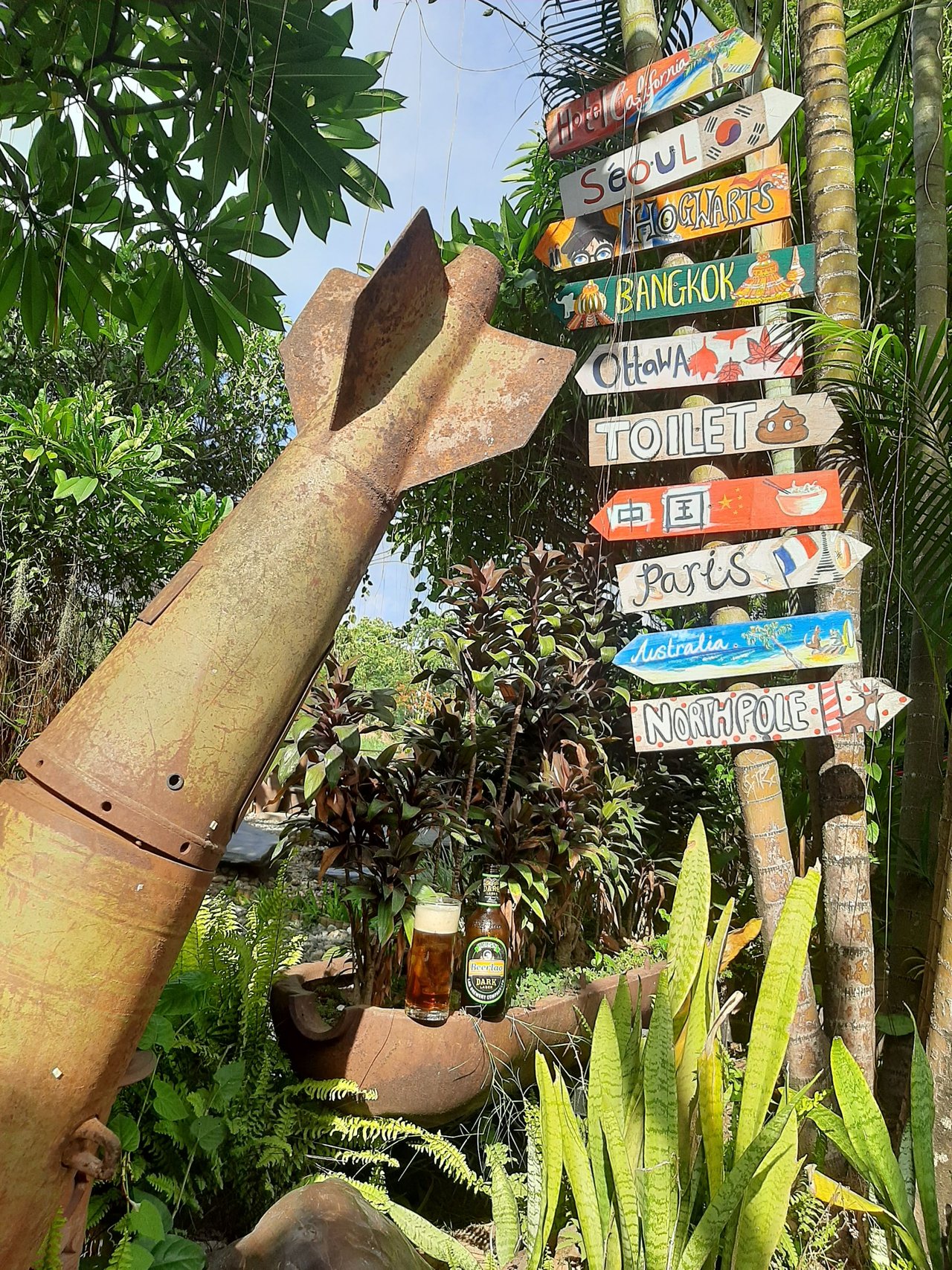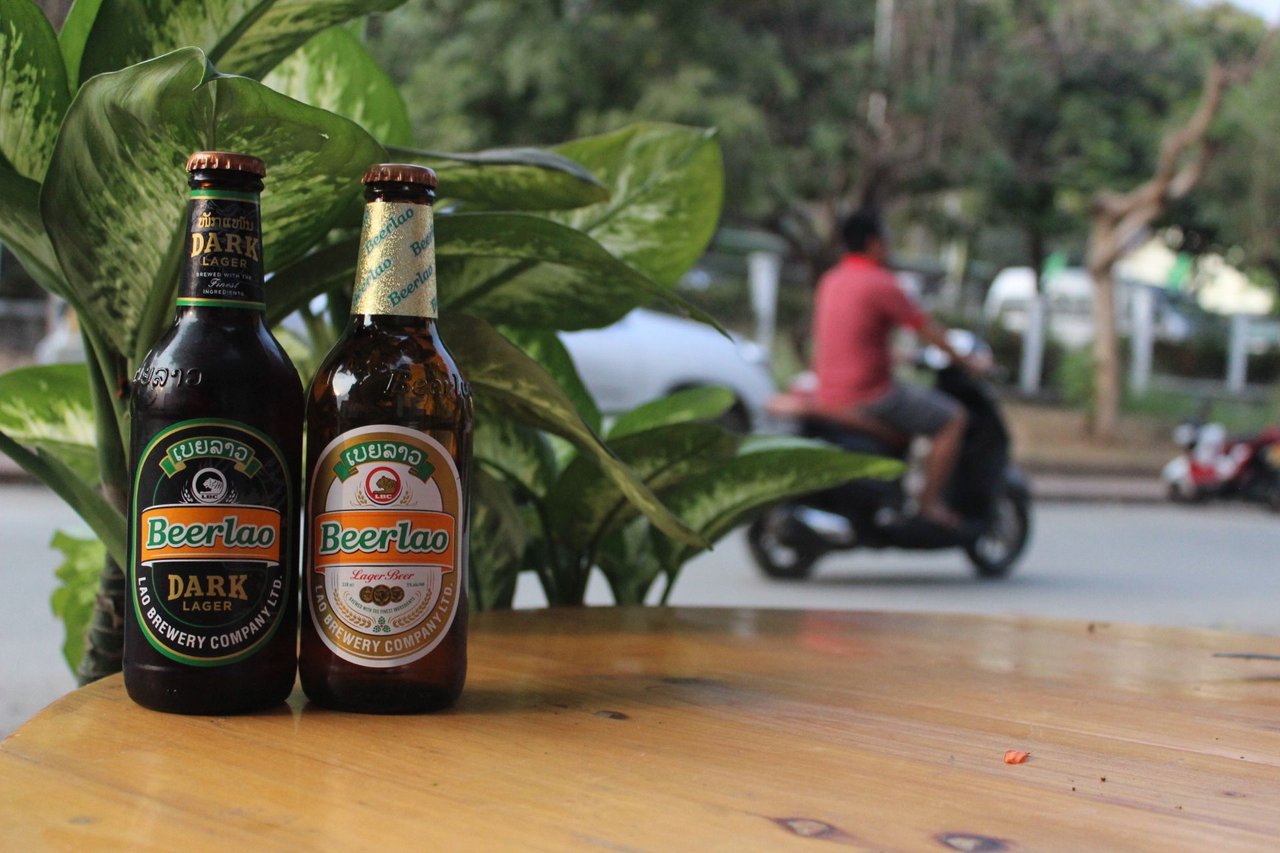 They take a lot of pride in their local beer, Beerlao, and rightfully so because it tastes great and usually costs less than a dollar.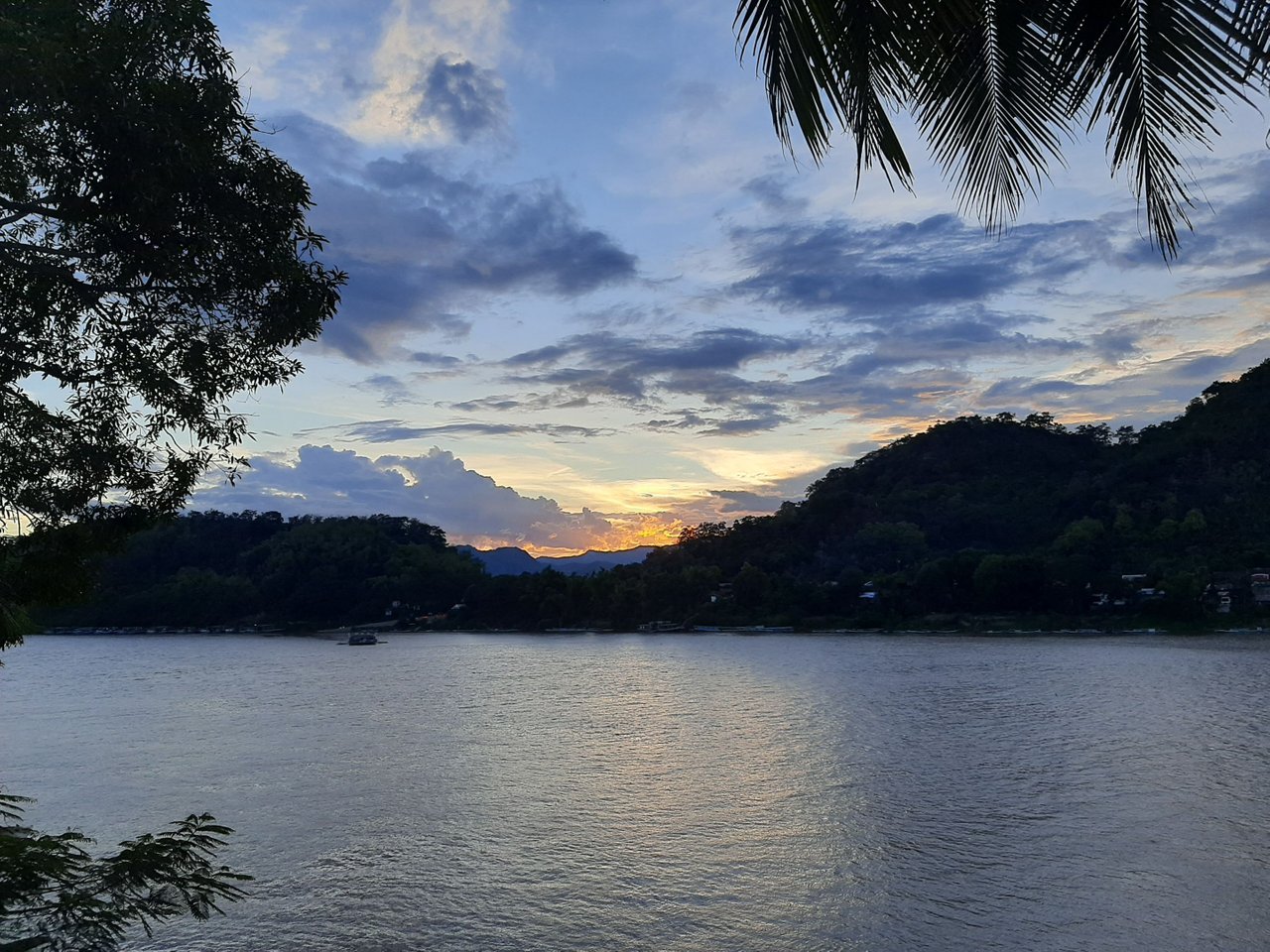 Thanks for checking out Luang Prabang today. If you are planning on visiting South East Asia it's really worth a visit.

Another day in Paradise at Kuang Si Waterfall:
https://peakd.com/hive-184437/@jeremiahcustis/another-day-in-paradise-at-kuang-si-waterfall
Kuang Si Waterfall:
https://www.tourismluangprabang.org/things-to-do/nature/kuang-si-waterfall/
Pullman Hotel:
https://www.pullman-luangprabang.com/
La Pistoche Pool and Bar:
https://lapistochepool.wordpress.com/