The Pirates of ΛZMΛRÉ are not to be trusted. Their Captains are among the most cunning (and dangerous) creatures in the Splinterlands. Armed with muskets of secret ΛZMΛRÉan make and prepared for any situation, the Pirate Captains sail the seas looking for treasure."
ไว้ใจโจรสลัดของ ΛZMΛRÉ ไม่ได้ เขามีกัปตันที่ขี้โกงและอันตรายที่สุดใน Splinterlands พวกเขามีปืนคาบศิลาของ ΛZMΛRÉ และพร้อมทุกสถานการณ์เพื่อค้นหาทองคำอยู่บนทะเล"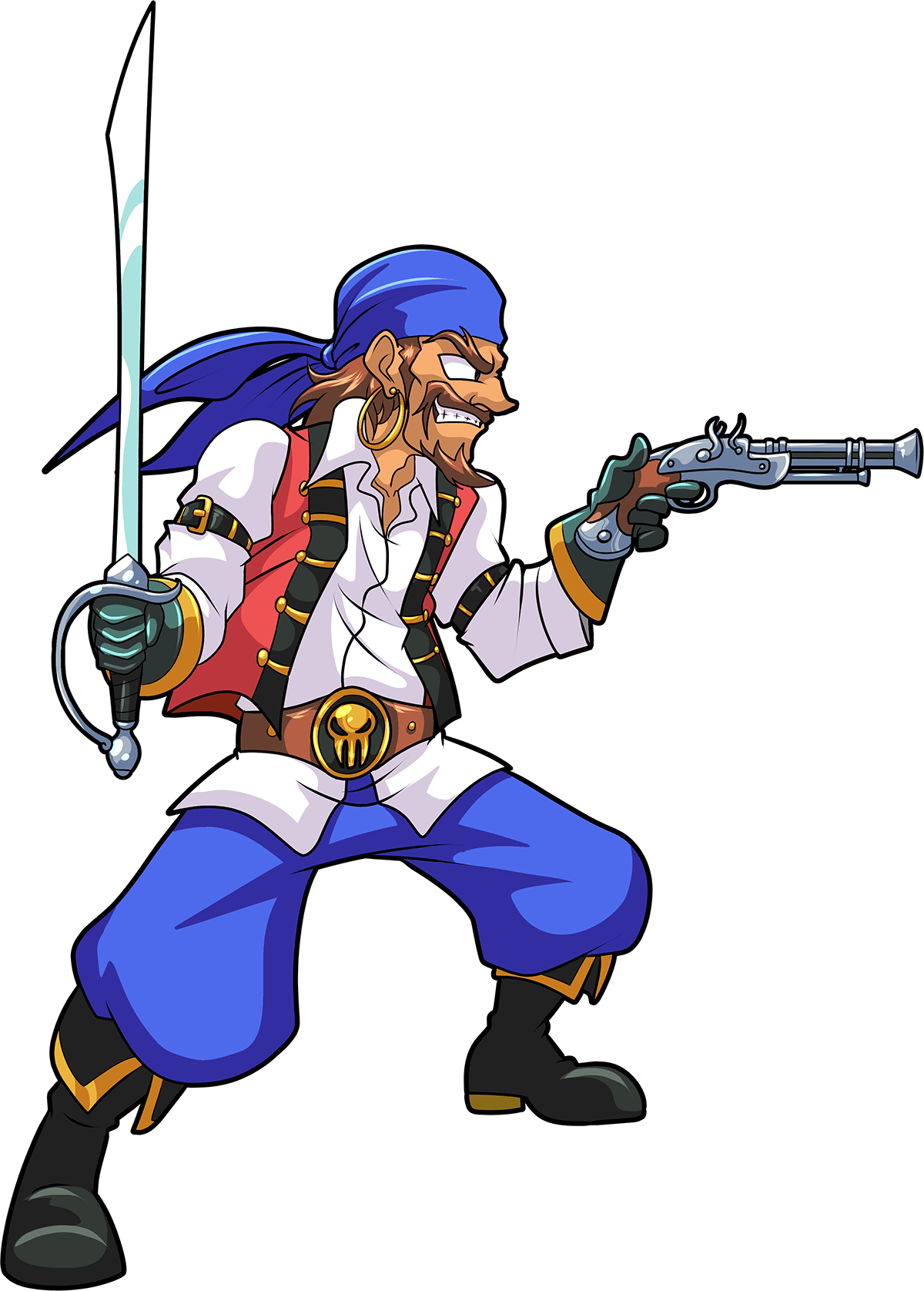 I've never even given the Pirate Captain a second thought. He goes all the way back to the Alpha days and is one of those cards that isn't owned, but free to use because my account is from 2019.
จริงๆแล้วฉันไม่เคยสนใจ Pirate Captain แต่มีเขาตั้งแต่ Alpha ใช้เขาได้เพราะว่าบัญชีของฉันเก่านิดนึงมาจากปี 2019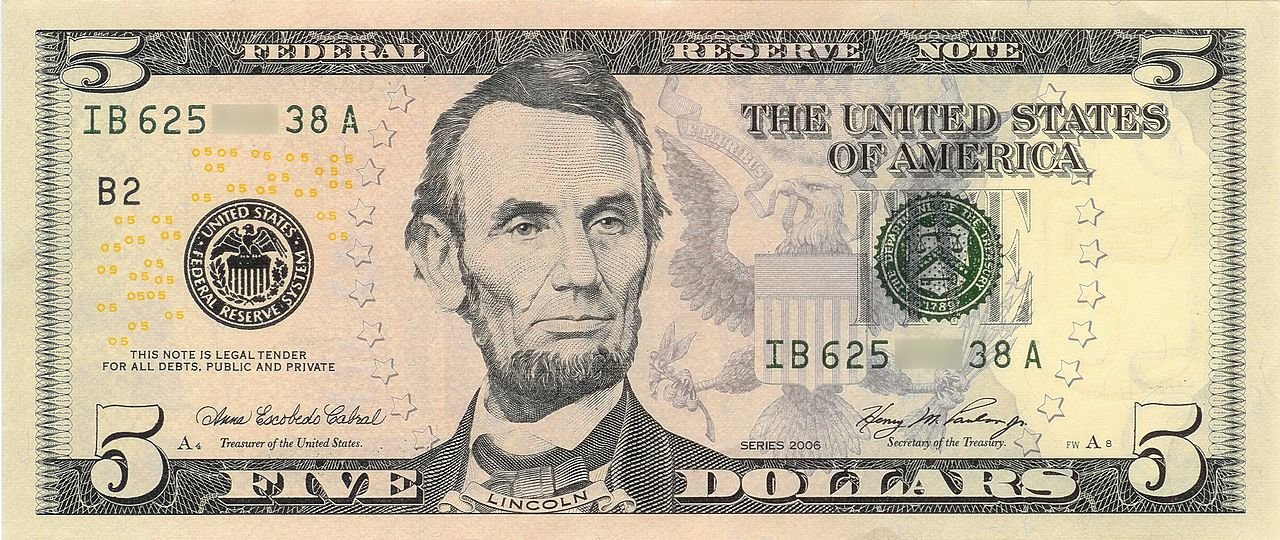 I remember when the Pirate Captain cost a penny or two but today he's worth as much as one of these fiat paper monies with a picture of Lincoln on it.
ฉันจำได้เวลา Pirate Captain มีค่าแค่ $0.01 แต่ตอนนี้เขามีค่าเท่ากับเงินที่เป็นกระดาษที่มีรูปภาพของ Lincoln.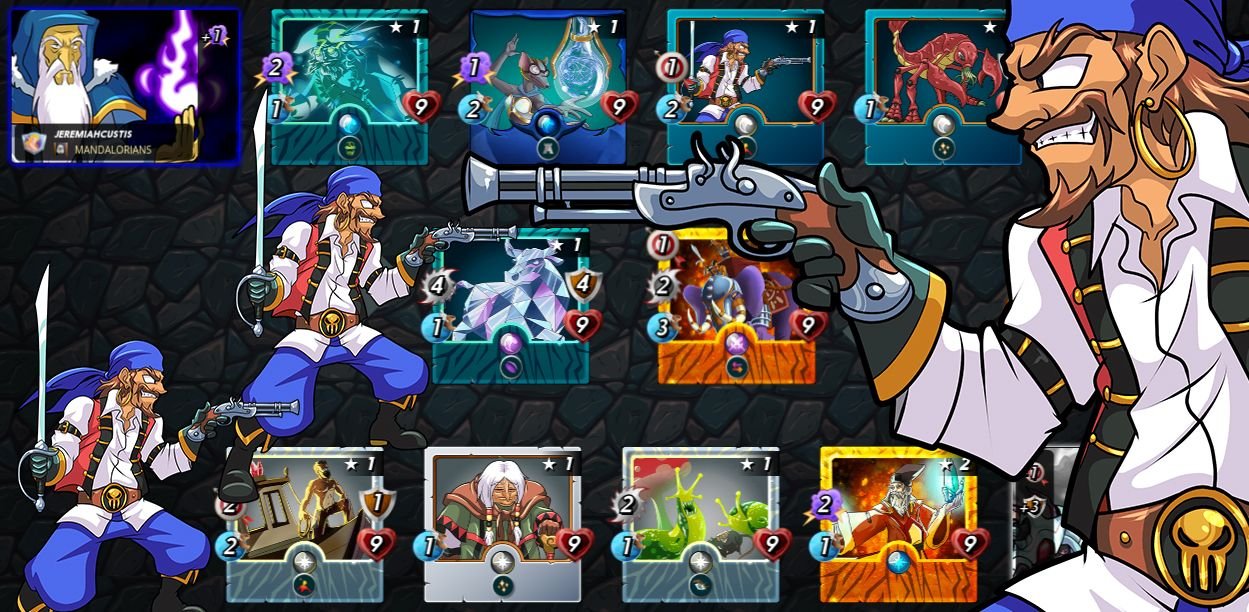 The Pirate Captain wasn't alone in this battle because he had the Captain's Ghost by his side, but unlike Obi-Wan, who never broke the rules even in death, our old friend, the Captain's Ghost could use magic from beyond the grave to rob our enemy of their special abilities. It was an odds-out and everyone gets max-life battle against a strong enemy with a war elephant. The Pirate Captain did his job and shot down just one NFT's armor, but it was the ox of ice and our buddy, the Captain's Ghost who did most of the destruction to win this battle.
Pirate Captain ไม่ได้สู้คนเดียวเขาอยู่กับ Captain's Ghost ไม่เหมือนโอบีวันพี่ตามกฎหมายเสมอเขาดึงความอำนาจพิเศษของข้าศึกของเราได้ Pirate Captain ทำหน้าที่ของเขาแต่จริงๆแล้ววัวน้ำแข็งกับ Captain's Ghost ทำลายข้าศึกเยอะที่สุด
Thank you for reading about my Pirate Captain battle today. Get in the game!
Check out the battle:
https://steemmonsters.com?p=battle&id=sl_808d6ed7c6eae535dc2657828d52e591&ref=jeremiahcustis
Participate in this week's challenge:
https://peakd.com/splinterlands/@splinterlands/share-your-battle-weekly-challenge-pirate-captain