I saw Pocahontas in the theaters when it came out back in 1995. I was going through puberty and remember feeling attracted to her even though she was just a cartoon.
I married a girl who looked just like her and we have two beautiful kids. I used to call her Pocahontas too. Some strong women challenged me once in a casino thinking I was being racist, but I asked them to look at her and they just laughed. I explained to them that in Thailand, people don't get all butt hurt if you make fun of their skin color or body shame them.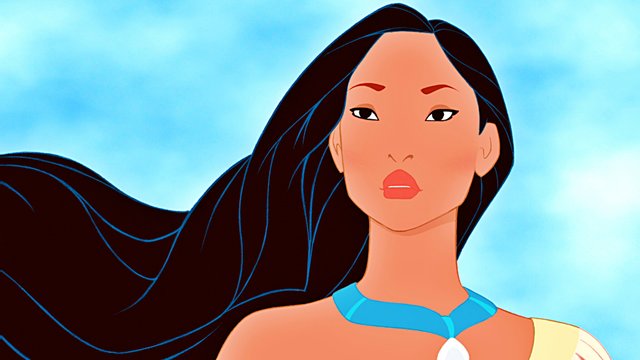 I used this picture as the inspiration and reference. I got it from here.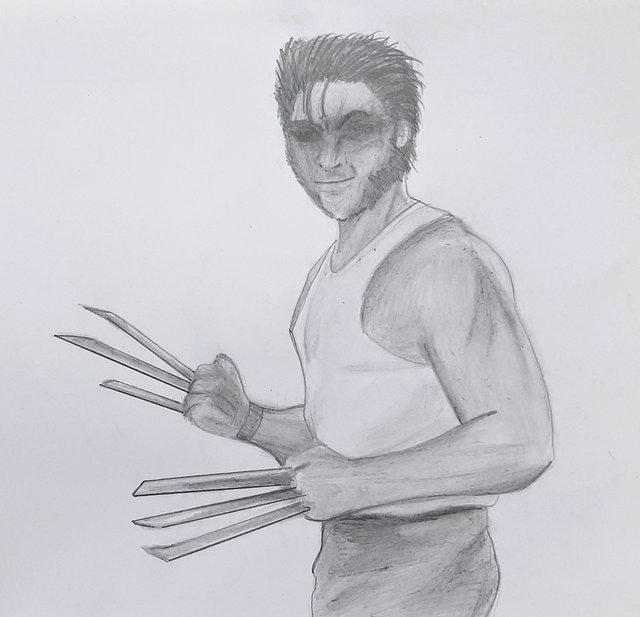 I drew, erased, and redrew Wolverine's eyes so many times that they ended up looking like this a few sketches ago.
This time, I was going to make sure the eyes were right so the whole drawing wasn't in vain.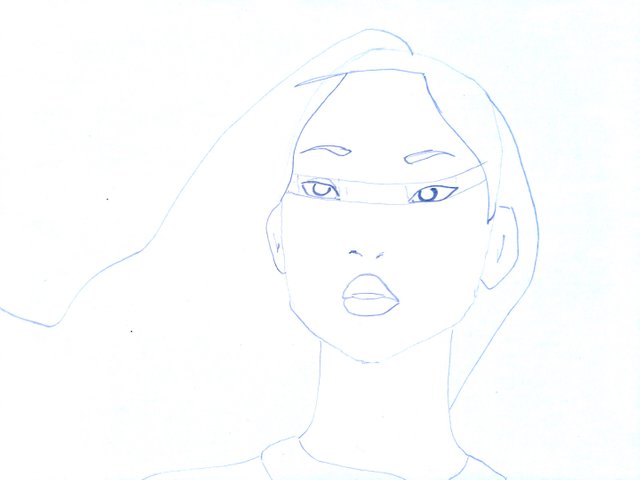 It's starting to look like her…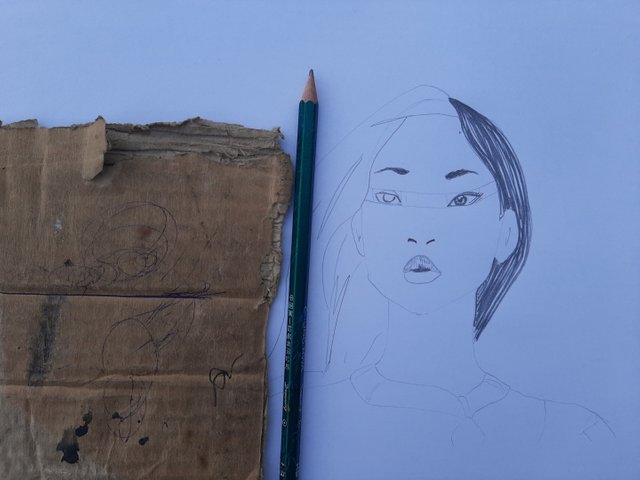 Tools
A4 paper
pencil
cardboard
Q-tip
technical pen
iPad
Procreate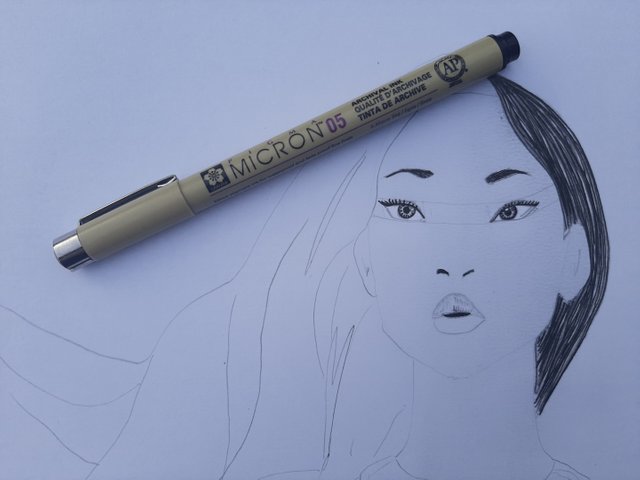 My artist friend recommended this type of pen for doing pointillism sketches. It worked great for bringing out the eyes and hair.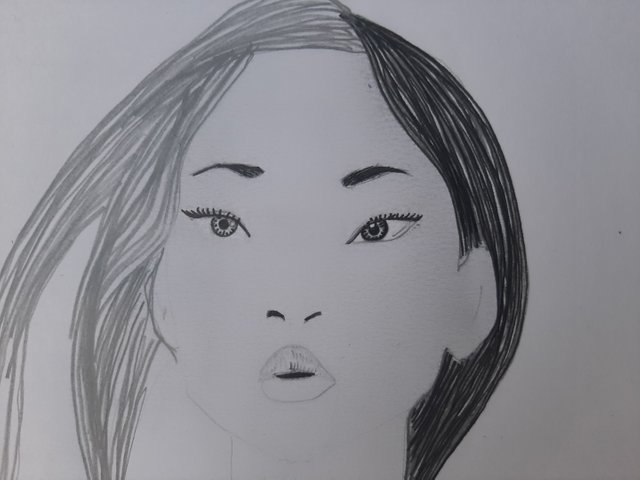 I used a Q-tip to blur the pencil lead from her hair to her face for skin tone.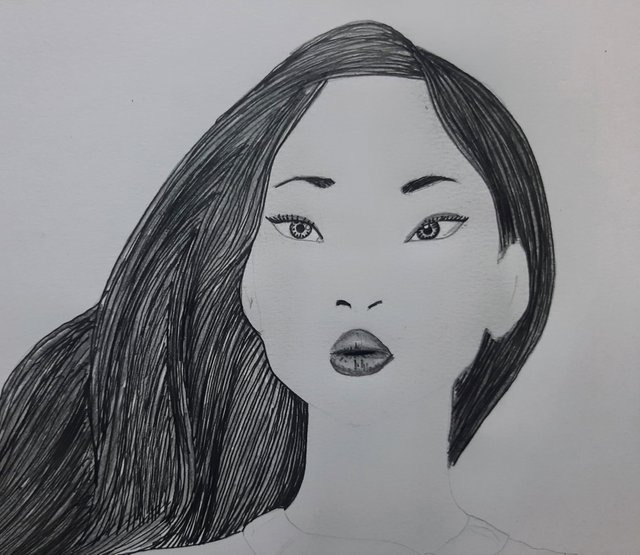 I was very careful not to draw her hair OVER her neck or shoulder. It took a long time to sketch all the hairs, but I drew it in a back and forth motion, so it wasn't like I was drawing each strand of hair one by one.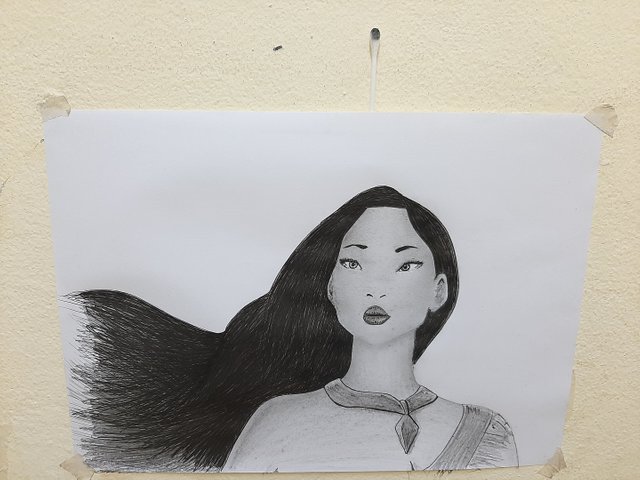 By blurring on this rough surface, I was able to add some natural looking imperfections.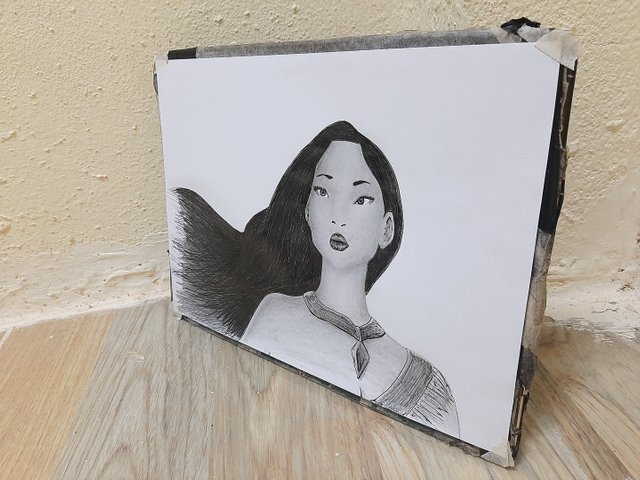 They must have had A4 paper in mind when they designed the iPad Pro because it's a perfect fit. It works as a great sketchpad.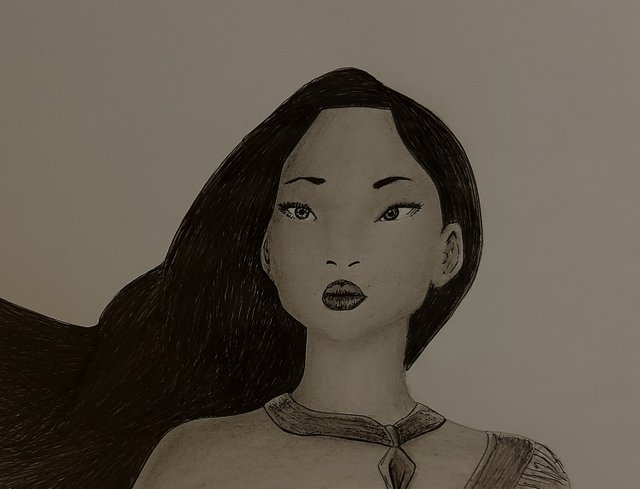 After adding so much ink and pencil to the hair, it started to curve and make the paper wavy. I started drawing this at noon, but didn't take this picture until midnight. It was getting almost impossible to get a good photo with all the wavy paper and shiny lead.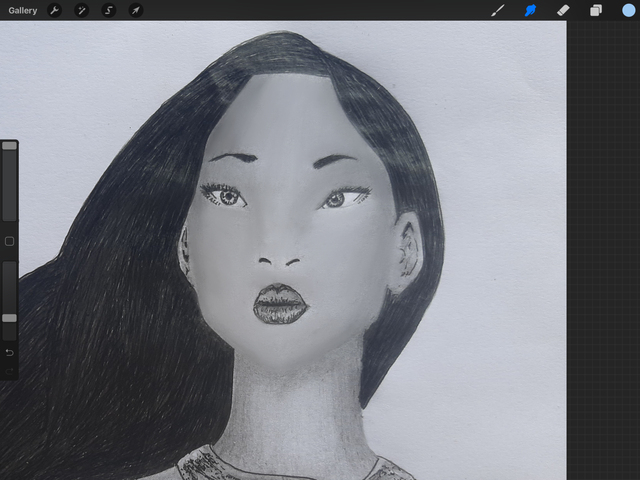 It was time to finish this sketch with Procreate. The blur tool made her skin look much better.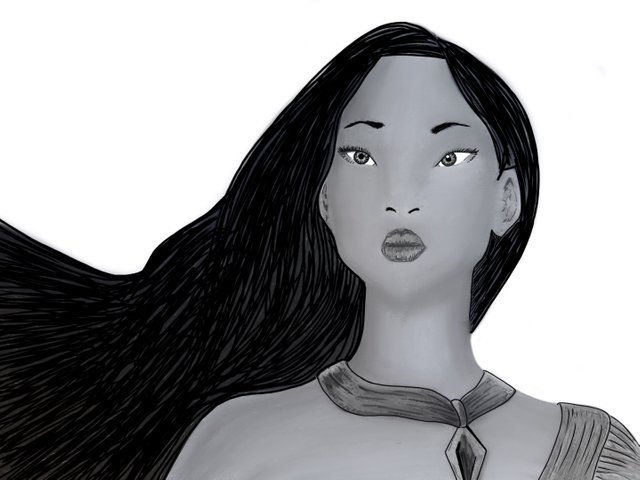 The erase tool helped add contrast to her black hair as well as some careful digital penstrokes. There's really no need to be careful because you can undo anything simply by tapping with two fingers, but I didn't want any hair overlaps. I really enjoyed drawing her. Thanks for checking out my sketch today. May the colors of the wind be with you today.