In southern Khymeria, near the Crystalline Harbor, there is a dank place known as Baluthar's Deep. There are stories of ancient treasures buried there in the darkness, but the most that treasure hunters typically find is a slew of hideous cave monstrosities. One of the most well-known is the Cave Slug, which hides in plain sight and devours victims quite quickly.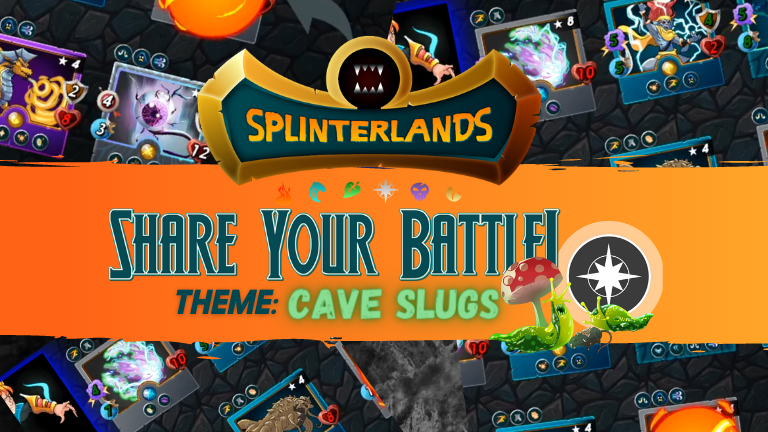 Welcome to another week of awesome Splinterlands gameplay, everyone! Cards are getting very expensive these days so I was happy to see this week's battle challenge is the Cave Slugs. I actually do not own this card, but I used to so it's still available to me. Splinterlands is very fair for making this possible. Imagine if you sold your car to the neighbor down the street, but they still let you use it sometimes because you were the original owner. That's kinda how NFTs work. I know that in the art NFT space, the original creator or the artist will always earn a percentage no matter how many times it changes hands.
I've been playing this wonderful decentralized NFT game since it was new. If I had HODLed all of my cards I've ever been awarded, I could've bought a house in Southern California, but I was dumb and broke and sold all of my maxed ALPHA and BETA cards to survive. No one knows the future so I don't feel bad. Plus this game is just getting started. There is still a lot of opportunity for new players and dumbasses like me who've sold everything to make a comeback!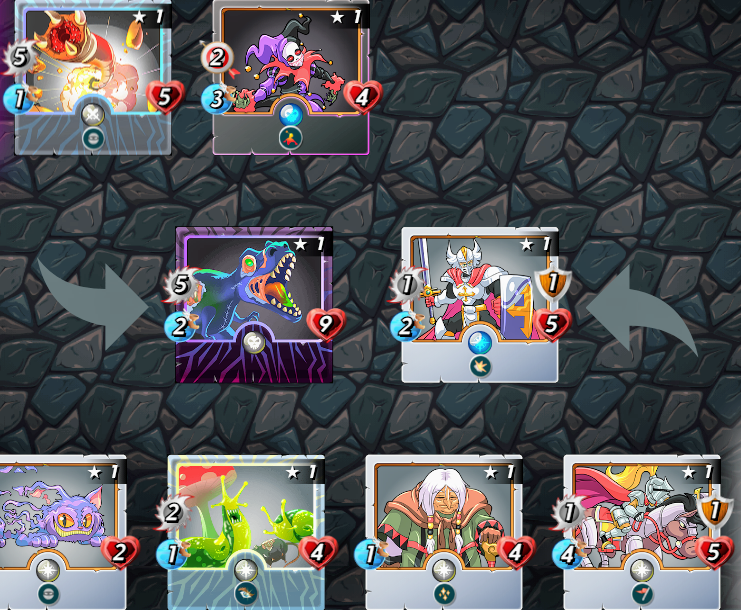 My battle went well even though I was up against an undead zombie T-rex and a powerful sandworm. I lost my first monster in the fight, but my Cave Slugs with their opportunity ability, which means they will attack the enemy monster with the least health, helped win another victory. I think that as long as every card has a different job to do that your chances of winning will go up. Don't just rely on one strong card in the front. Predict what your enemy will do based on their past choices and then maximize your attack potential by choosing the appropriate cards for the battle rules.
Thank you for checking out my battle this week. Splinterlands will go down in gaming history as the original OG play to earn game. I've been waiting years for a better game to come along, but none have captured my attention so far. What do you think is the best play-to-earn game today?
Check out my battle:
https://steemmonsters.com?p=battle&id=cdce52391db9b9ec587f28f90985187fd40466fa&ref=jeremiahcustis
Participate in this week's challenge:
https://peakd.com/splinterlands/@splinterlands/share-your-battle-weekly-challenge-cave-slugs