You can see this from almost everywhere in Luang Prabang because it's on a hill looking down on the town and rivers.

It is near the police station where you have to do immigration and visa stamps in your passport.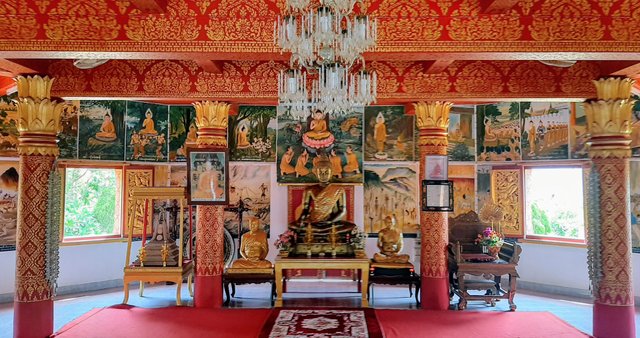 I've taken photos of the outside, but this was the first time I saw that the inside was open to the public.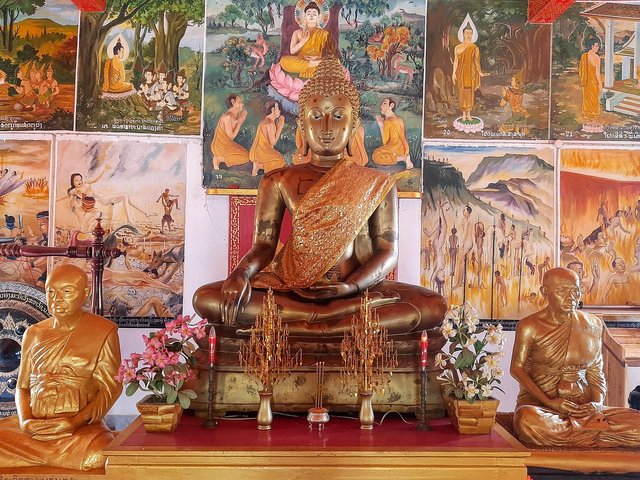 You can see some of the art behind the Buddhas.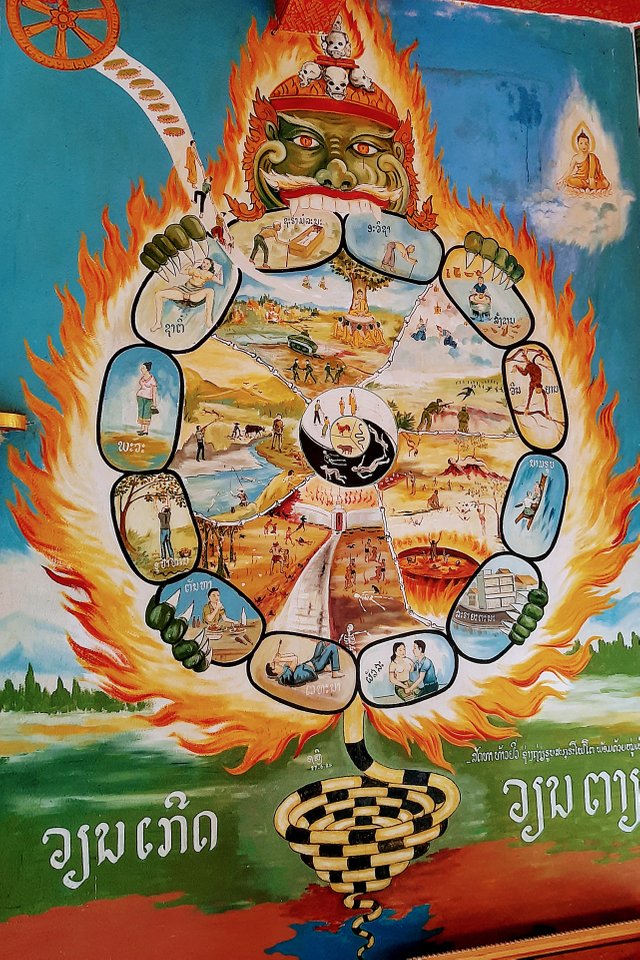 This shows the reincarnation cycle. It's the what goes around comes around wheel of suffering.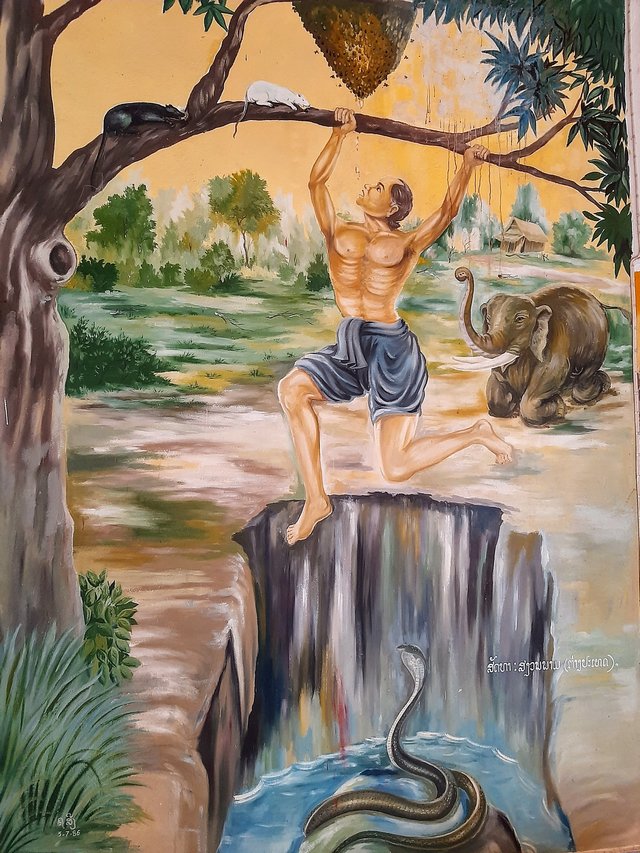 Maybe the elephant will get freaked out by the white rat after you throw it and the cobra forgets about you after you throw the black one down for it to snack on while you escape.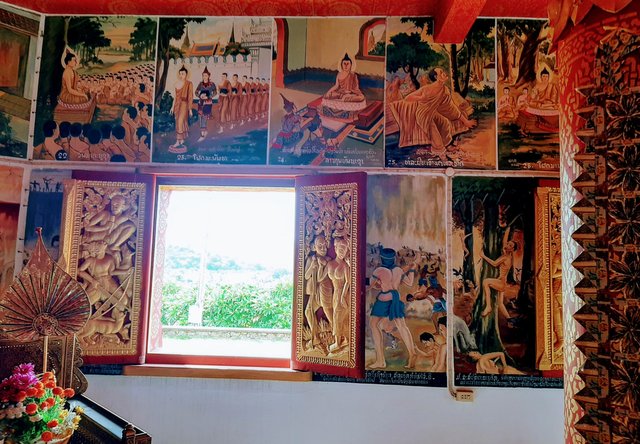 There are hundreds of great paintings inside. I regret now that I only snapped a few of them.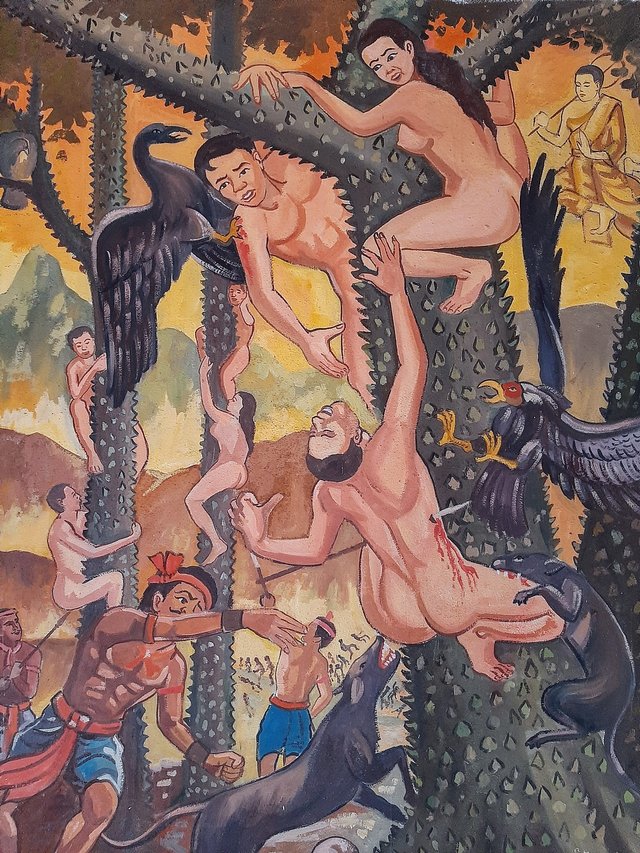 The lesson here is to not anger the dudes with trained dogs and big birds who are also a great spear chucker. Just apologize when you see him even if he's wrong.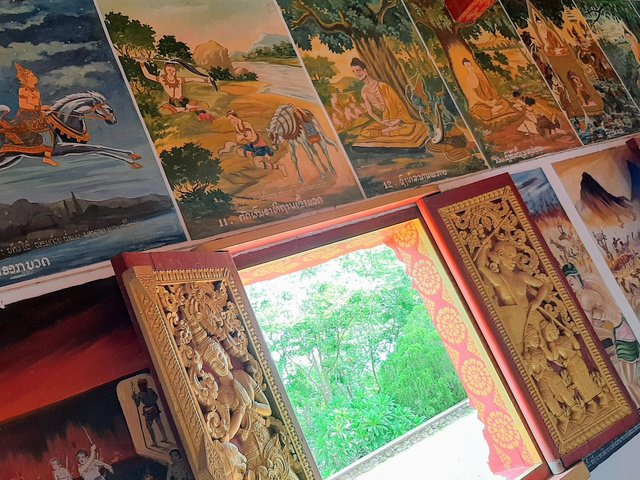 All the windows have beautiful green views.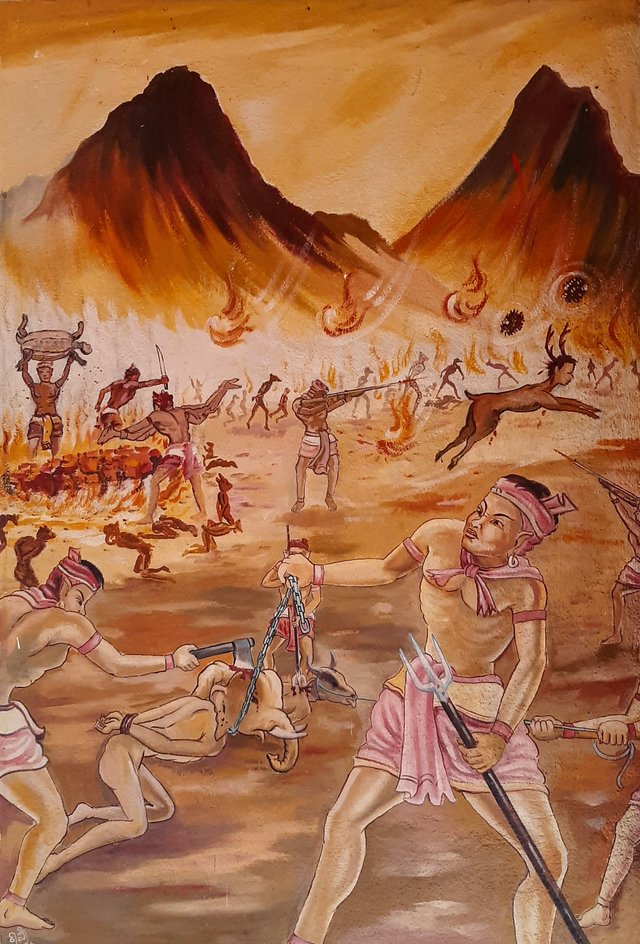 This one may be saying that we shouldn't kill animals because they could be our friends or family reincarnated to another form.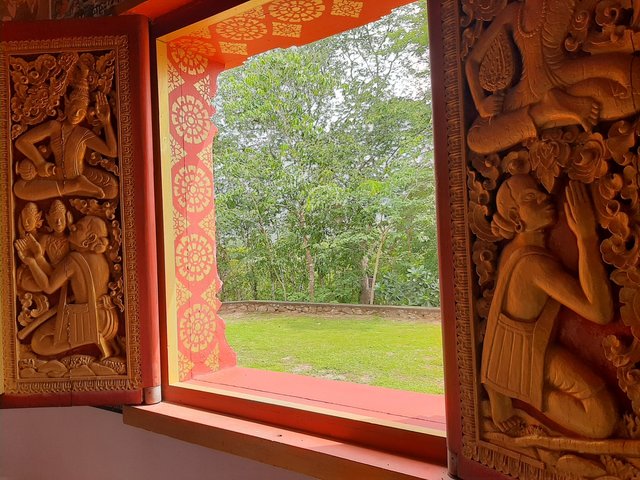 The woodwork in the windows has more positive imagery.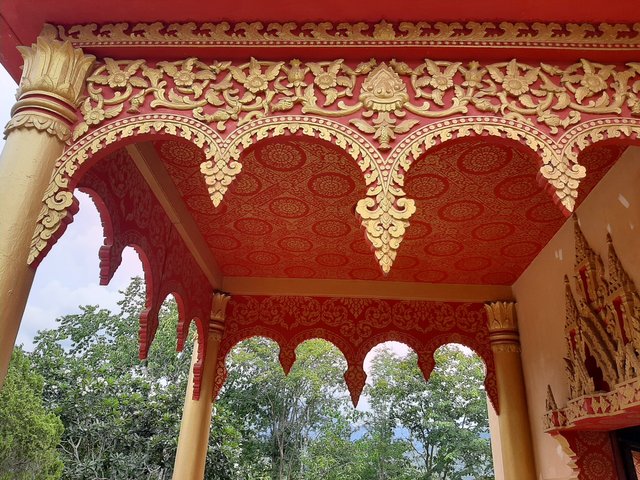 I like the mix of the Roman style pilar with the Siamese woodwork.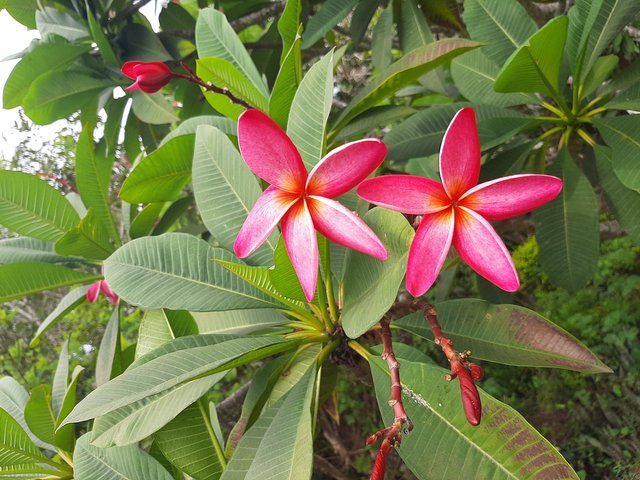 There are many trees that have flowers outside.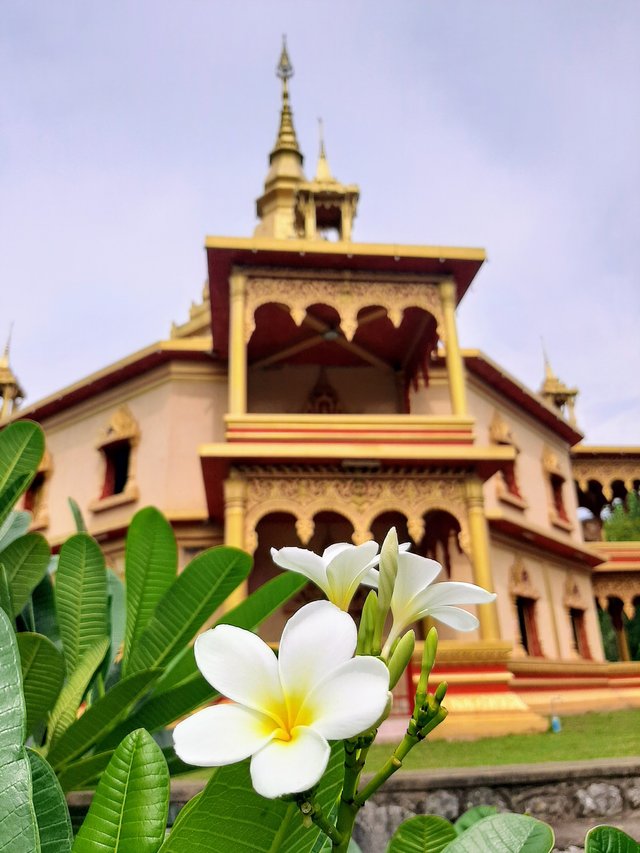 Thanks for checking out this place with me today. I hope that none of the horrible things depicted in the paintings become your lot.