There is talk that since the rise of Praetoria and the formation of the chaos gate, strange demons have been sighted amongst the clouds above the new continent. Some have described them as huge bat-like creatures with incredible speed, others swear they are flying invaders from the other world, but to the scholars in Draykh-Nahka who have seen their images there is no doubt, these are new, uncatalogued sub-species of dragon.

I'm a surfer and an OG Splinterlands player. I've been playing Splinterlands since the beginning and I see a lot of similarities between card price volatility and the timing of the ocean's rage. A lot of people are mad at the game, for this reason, or that reason selling all of their cards and leaving. I understand. I've done that three times only to come back and have started from scratch. The fact that you can pack up your digital camp, sell everything, and leave is what makes Splinterlands revolutionary. Go ahead and leave. I've already learned my lesson. I'll be here to pick up the cards you sell on the way out.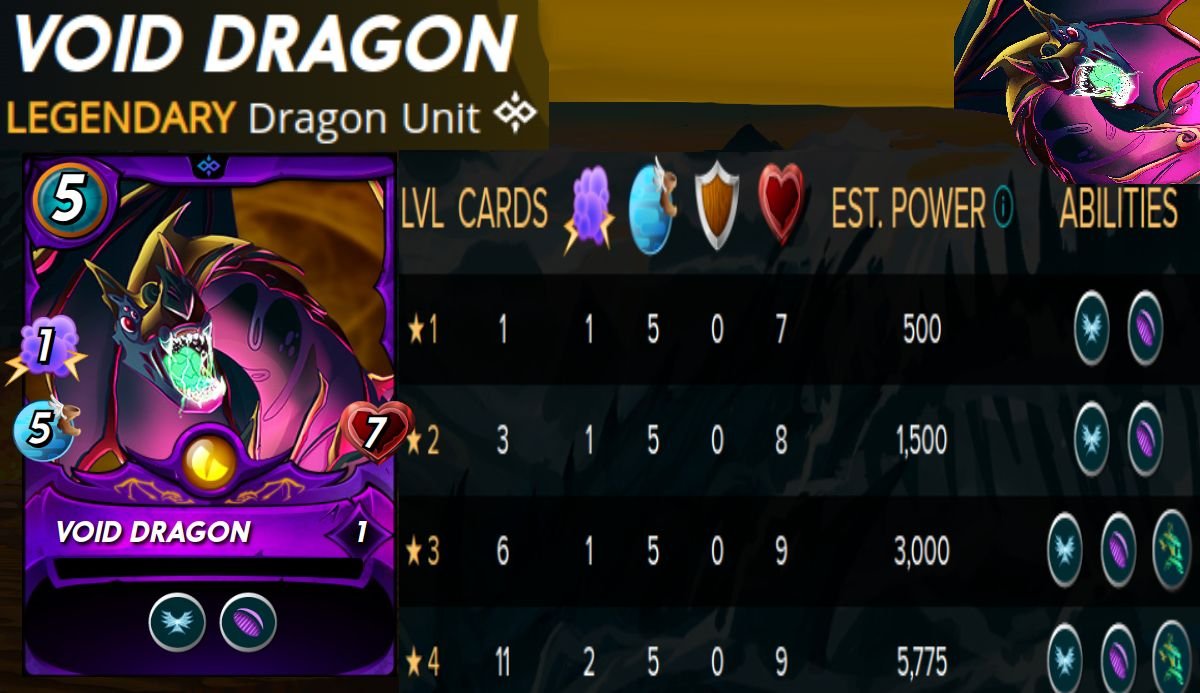 I don't really care what my cards are worth. I see them as soldiers in my army that either win or don't win and the Void Dragon is a winner once it's at level 3. I never really make it very far into the 💎Diamond League💎 these days, but I've got my eye on the 🏆Champion League🏆 in the long run so I need to cheaply MAX as many cards as quickly as I can and I've got my eye on the Void Dragon, but going from level 3 to level 4 only means it will increase its magic attack power by one and that can easily be nerfed by an enemy card so I'll focus on getting my fire splinter summoner, 🔥Tarsa🔥, to MAX level first. I've MAXed most of the Chaos Legion common cards already and a few summoners. What about you? What cards are you focusing on?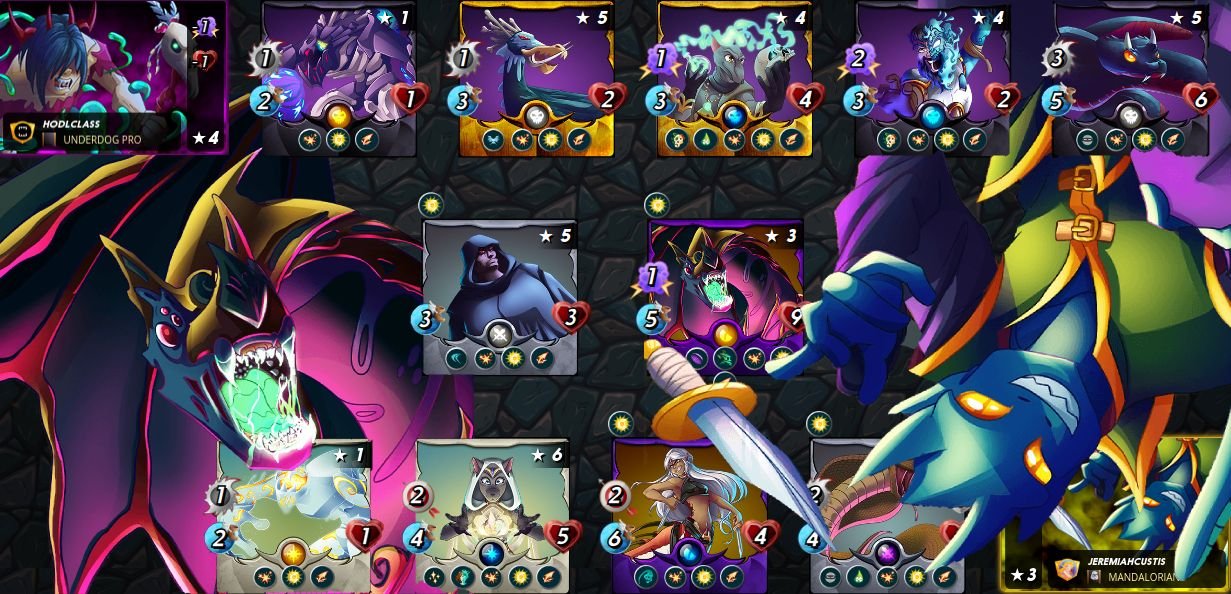 My battle went as planned. My enemy was destroyed quickly while my Void Dragon dodged and missed most of their attacks. There were three rules to this battle, Aimless, Holy Protection, and Explosive Weaponry. You have no idea who your ranged attackers will strike nor will your enemy when it's the Aimless so it's better to rely on speed and choose faster attackers so you at least get in the first strike. Holy Protection is a ruleset I haven't really figured out what to do with yet so it didn't really have an effect on my card selection this time. Explosive Weaponry means that all attackers will have the blast ability so that's another reason I chose fast cards as well as the Void Dragon because I knew it would dodge a few attacks and survive.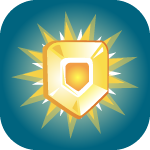 What about you? Do you have a good strategy for using Holy Protection to your advantage? Thanks for reading about my battle today.

Check out my battle:
https://splinterlands.com?p=battle&id=sl_58de10d5bb659830416644218532e087&ref=jeremiahcustis
This week's SPLINTERLANDS BATTLE MAGE SECRETS Challenge:
https://peakd.com/hive-13323/@splinterlands/battlemagesecrets-july-19-2023
Check out my original artwork at NFTShowroom:
https://nftshowroom.com/jeremiahcustis/gallery
Check out some amazing art by the Splinterlands community:
https://peakd.com/hive-13323/@splinterlands/splinterlands-art-contest-week-250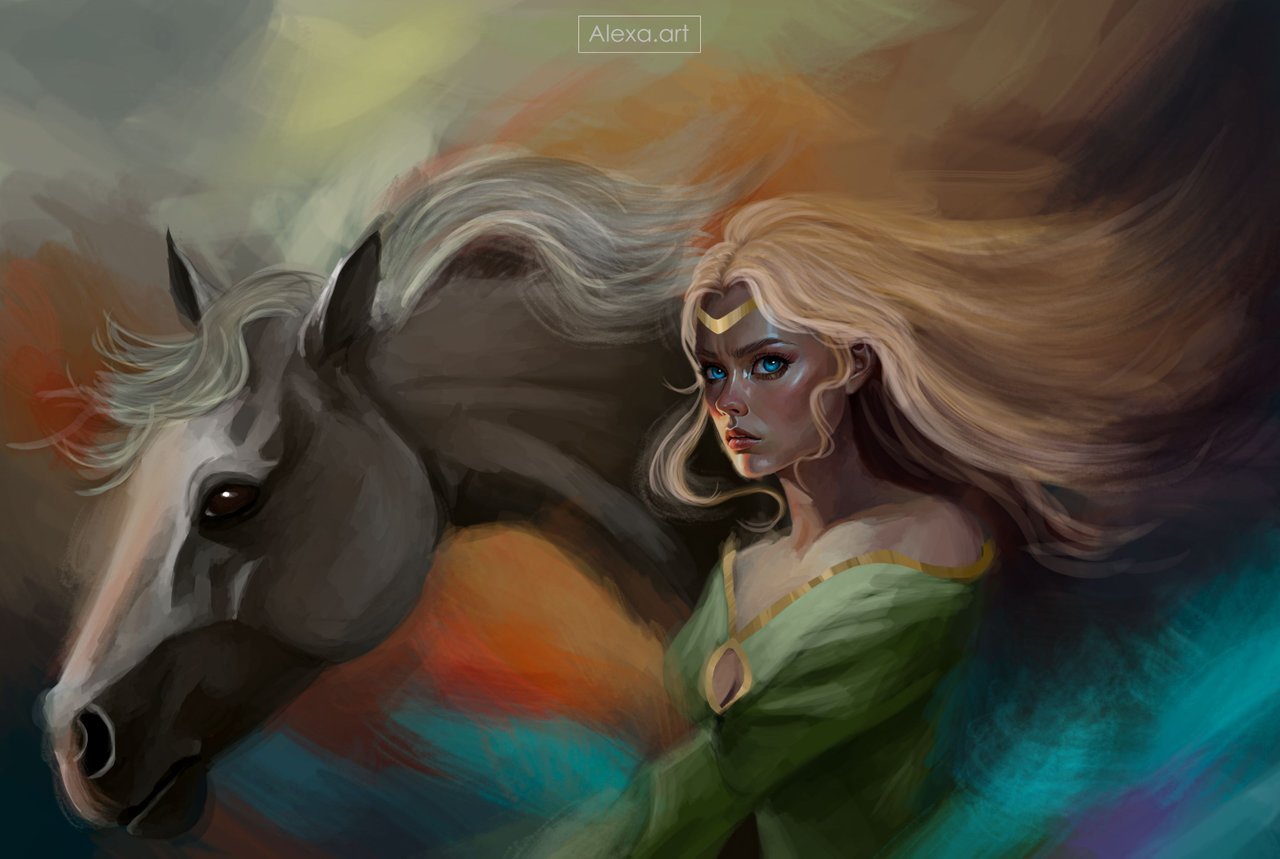 by @alexa.art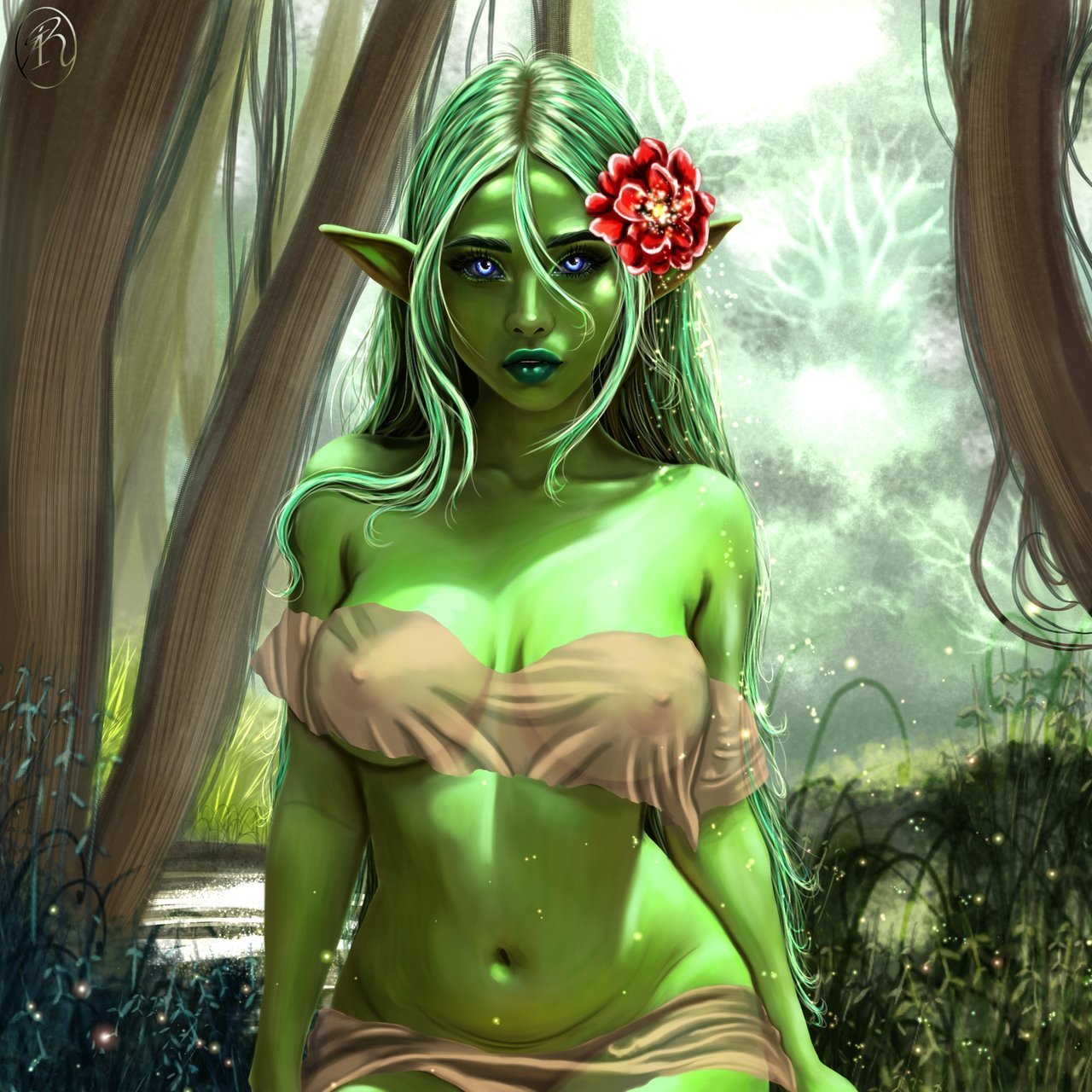 by @catrynart