I've always been a dog person so much so that I sometimes dream of being a wolf running through the woods. I seem to have a connection with them better than any people. I wouldn't be alive if it weren't for my big German Shepard Husky mix named Jake who protected my family from a crackhead back in the 90s, but I owe my soul to the handsome Spot here who was also half Husky.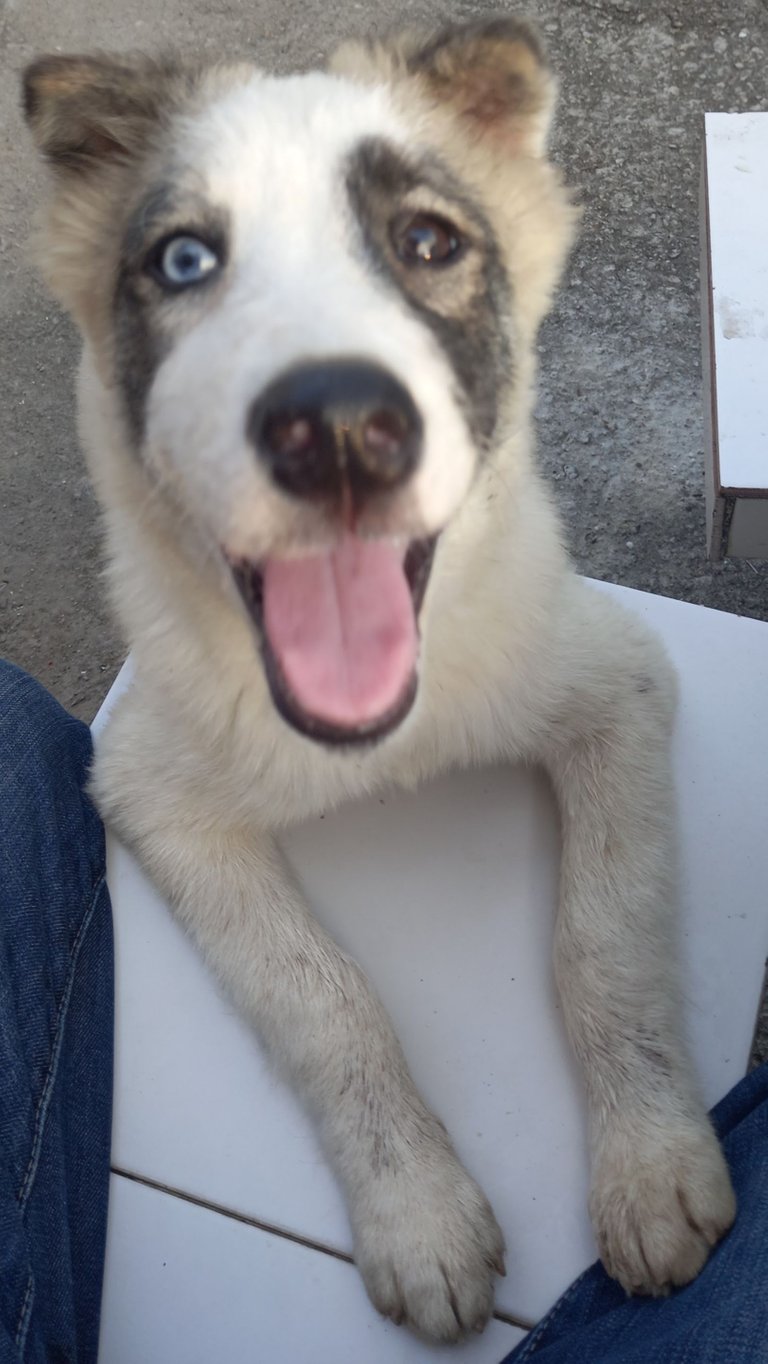 I was sitting downstairs eating a pizza when he ran up to me when I saw him for the first time and he asked for a piece. At first, I thought he was blind in one eye, but it was just a case of heterochromia with his right eye looking like his Husky dad and his left like his mom.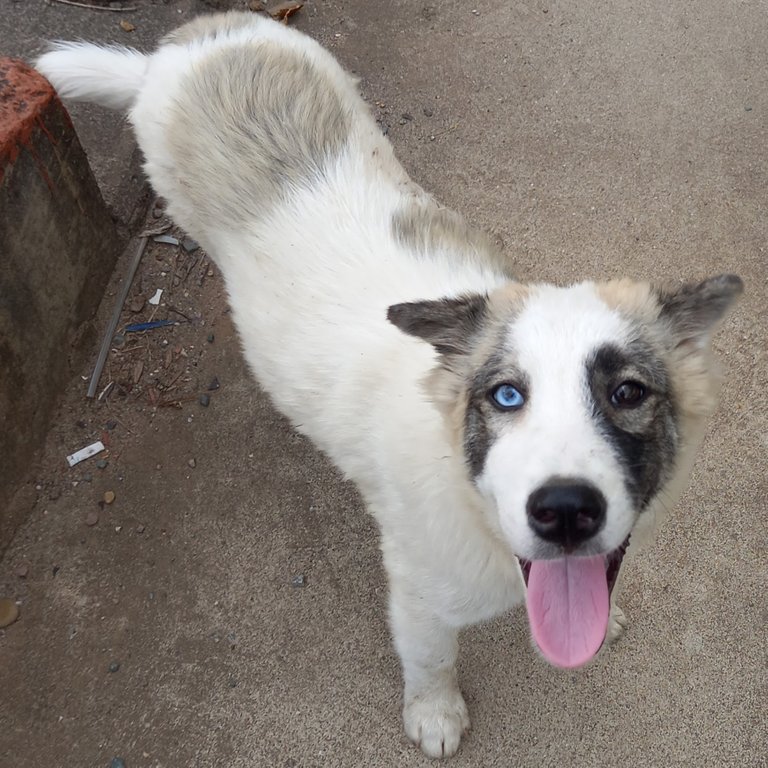 Maybe some people truly don't know their left from their right like Private Pile in Full Metal Jacket (1987), but I read it as a sign of fake empathy or selfishness whenever people get it confused when describing others. Let's say Spot really was blind in his left brown eye and someone said that his right eye was blind. Yes, it's his right eye from YOUR point of view or in the picture, but it's HIS left eye. They do not imagine being him, just describing an appearance from their point of view, but they don't actually care to imagine themselves as the person or creature they're describing. They're just another fake ass virtue signaler. Maybe you've never noticed this about people before, but I promise you that you'll catch someone doing it soon.
There are thousands of reasons why I don't like most people, but pooping or peeing in my house are the only things that will make me dislike a dog. It's super easy to teach both cats and dogs to do their business outside in the woods away from your property and it amazes me that some people actually have to clean up after their animals. You have to ask yourself at that point, who is training who?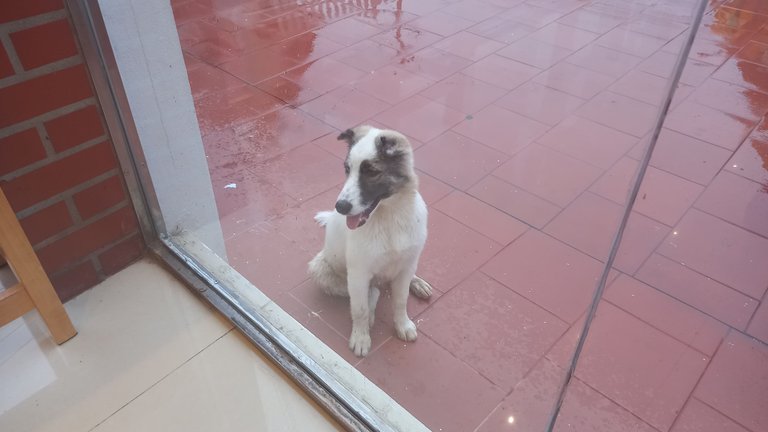 The only reason I had Spot wait outside our favorite chicken KFC-wannabe restaurant here is because some little kids were scared of him even though he was the gentlest dog I've ever met. I gave him a big piece of chicken so he was cool after that, but I could tell he thought it was a true injustice that I got to eat chicken in the cool air conditioning eating chicken while he had to wait outside.
Maybe some people think I'm crazy or the devil, but I never wore a mask one time during all of 2020, 2021, to now. I never had symptoms, don't like people, and stay away from everyone, and I never got sick so why the hell did I need to where that face diaper bullshit? I would say passive-aggressive shit like, "I don't care if I die, so do you think I care if you do?" or "I was an American soldier. How many American soldiers have died of Covid? Zero, only fat Navy dudes, now get the fuck out of my face." Or I would pull the best trick and pretend not to speak English and ignore anyone asking me to put a mask on which didn't happen often. Most of the time they were just so shocked that I'd let my dog go shopping with me that they'd not even say anything. I love being a white guy who speaks the local language fluently because no one thinks you know what they say about you and most people think I'm crazy because I talk to my dogs so fuck them anyways.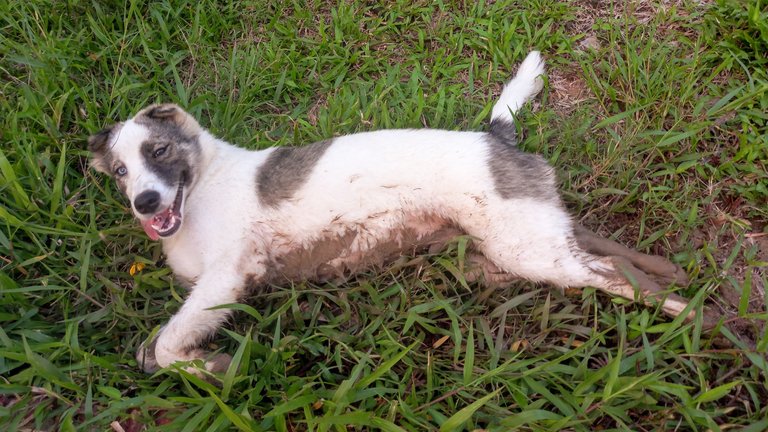 What's up with dogs loving to get all dirty? They know it just means they're going to have to take another bath when they get home.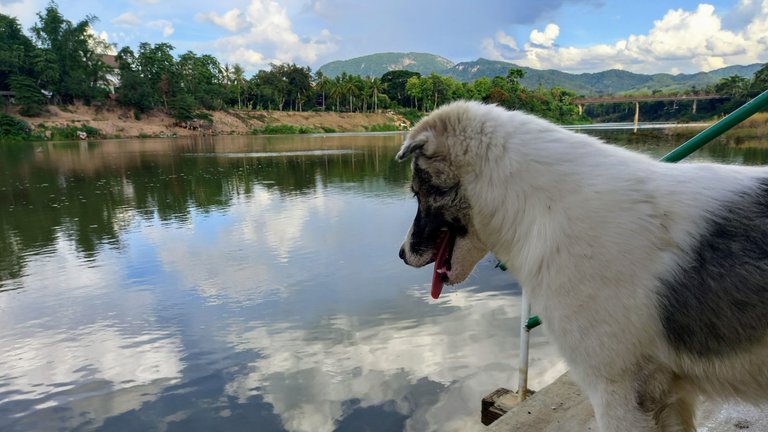 The only cruel thing I ever did to Spot was throwing him in the Namkhan River here in Luang Prabang. Some dogs have zero fear of the water and will jump right in themselves, but most are like Spot and dislike it. They can all swim though. I've heard babies can all swim too, but it seems a bit dangerous to test out. Besides, teaching your kids to swim is a fun memory of you giving them confidence that they will surely pass down to their kids. I used a puppy to convince my son and his friends not to fear the deep end once when I threw it in the pool. Once they saw the tiny little guy could swim and didn't die they knew that they could too. I don't know about cats. What happens if you through a kitten in the water? I bet they would be OK too, but I don't know much about cats.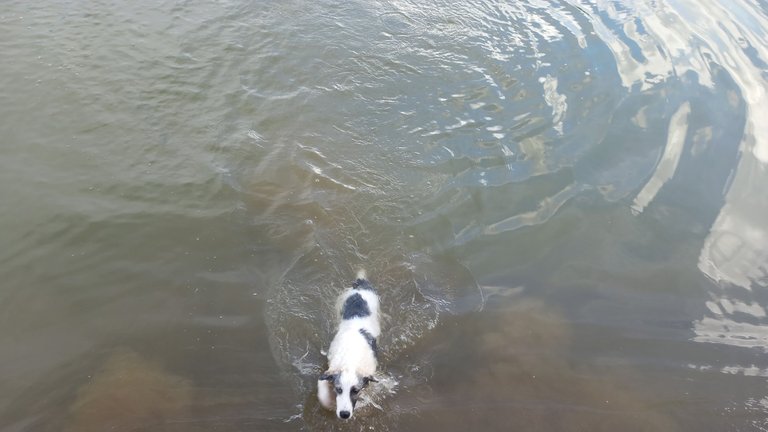 Spot was so pissed off that I threw him in that he wouldn't even look at me all day.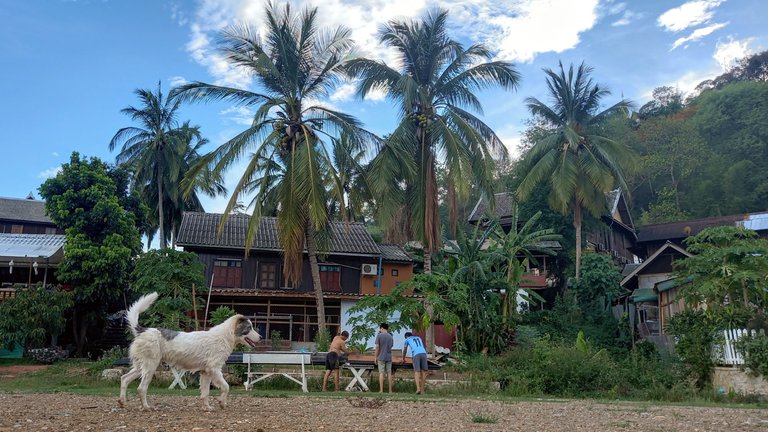 It was also the moment when he stopped following me everywhere and became the leader. He kept a good distance from me out of fear and anger, but after this, he led the way on all of our walks.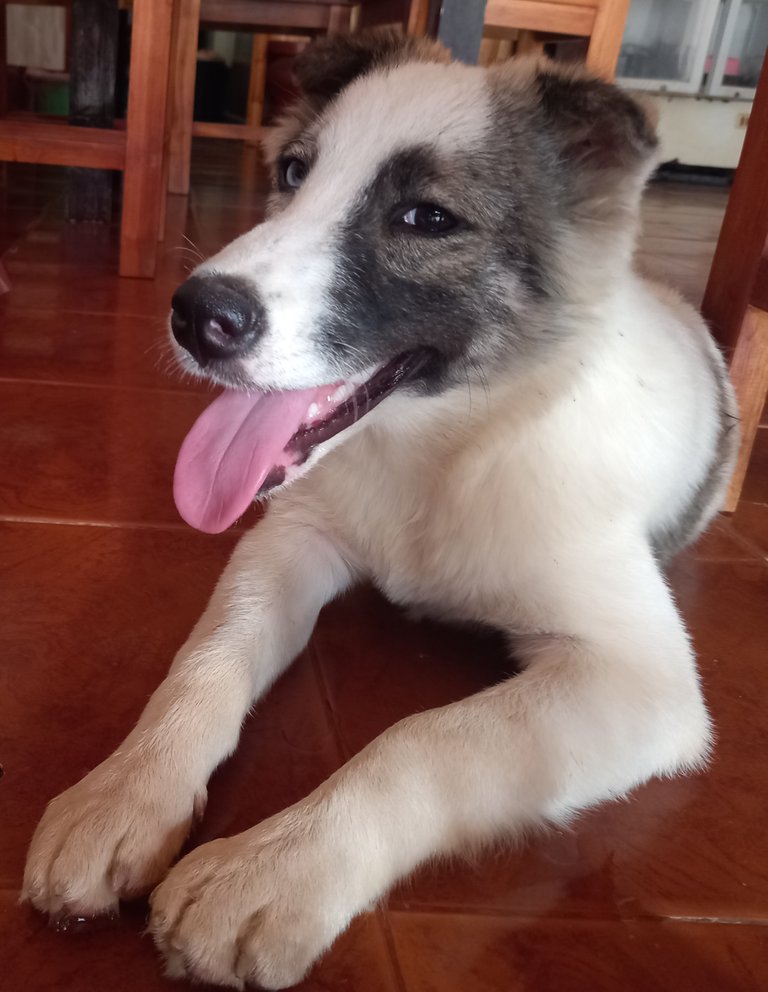 No one ever said that I couldn't bring Spot with me to their restaurant. I would have never returned if they did. I think Spot's friendliness, good looks, and always being clean helped though. Why is dog shampoo more expensive than human shampoo? It even smells better. If I ever run out of it I'll use the dog's. If people would ever use my bathroom they'd always notice I had dog shampoo but not the people stuff and would be surprised I used the dog's. I still fail to see how it's weird. We're both mammals with hair right? What could go wrong?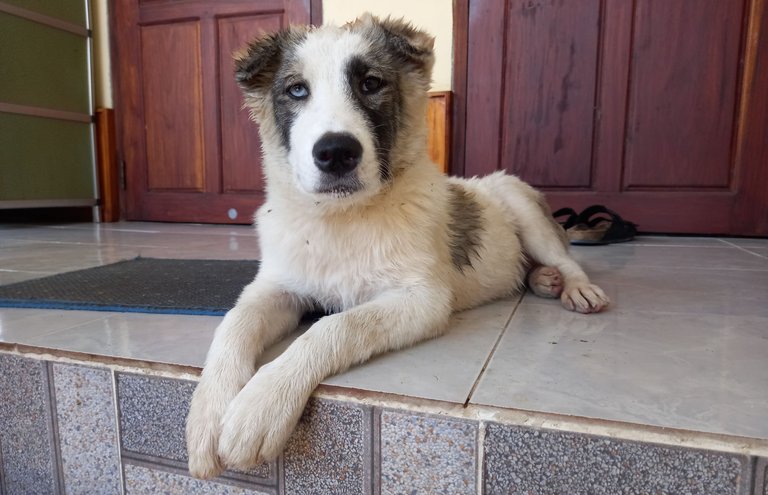 I never taught Spot how to knock on the door, but he knew it was always cool with the air conditioner on full blast all day so he'd go out all night and sleep in my room all day knocking whenever he wanted in. Being half Husky and full of fur he hated going outside in the sun. In this picture, it's as if he's asking me why we have to go outside now. It's too hot for this.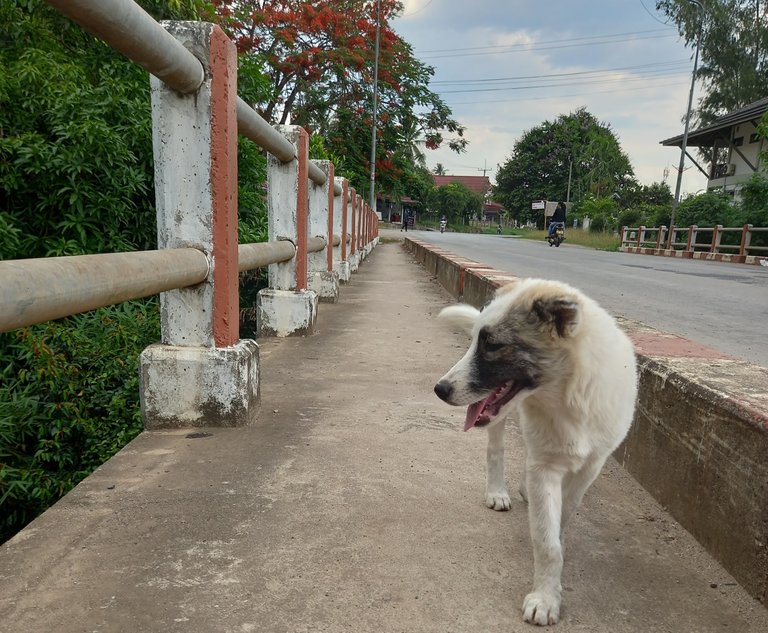 Sit down, shake, and speak are all nice tricks to teach your dog, but "GET ON THE SIDEWALK!" is the first and only command I take seriously. Dogs appreciate that you have their safety in mind and aren't just bossing them around. I once had a cop here in Laos tell me that my pitbull needed to be on a leash. I told him that I'd never seen any other dogs on a leash here and there was nothing to worry about because she only bites cops. He didn't know what to say to that. It's strange that I live in a communist country but feel free to do whatever I want like talk shit to the pigs. I wouldn't try it in Thailand or America, but I ironically have much more freedom here amongst the commies.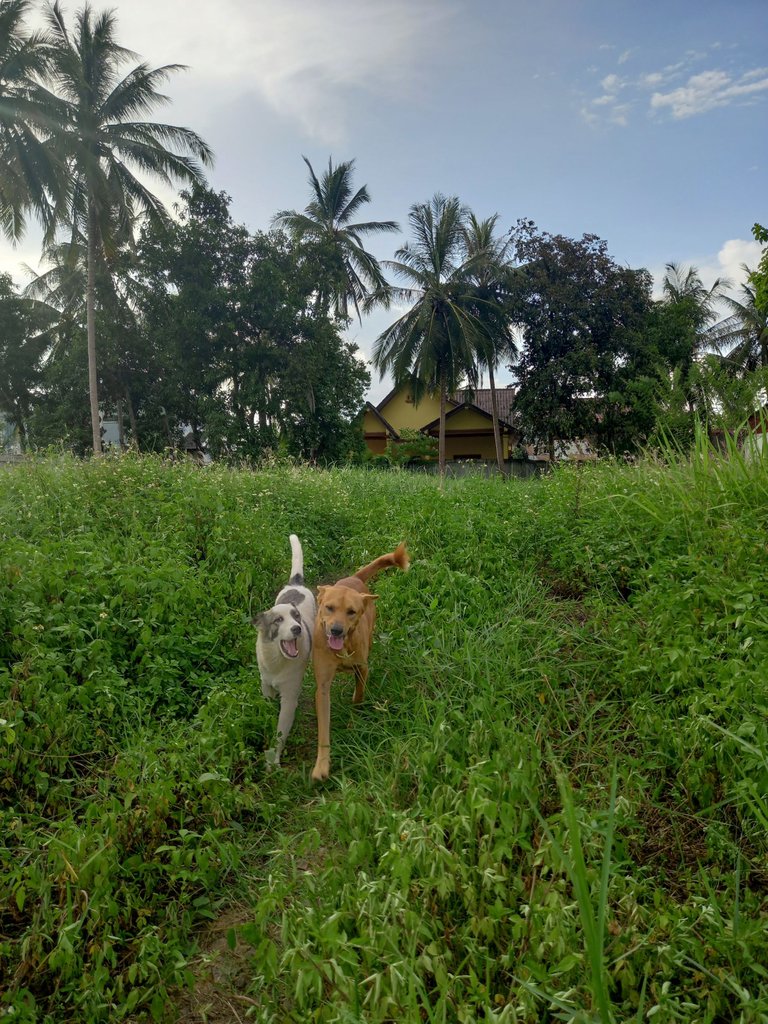 I like going on midnight walks. Some people think it's a dangerous thing to do, but not when you have a pack of dogs to protect you. When I lived in Bangkok I had over twenty dogs go on walks with me and no one dared to fuck with me. Here in Laos, it's a much safer place than in Thailand. I've only felt like I was in trouble one time when this scary-looking old dude tried talking to me when two young guys snuck up behind me. When I called for these two dogs and the other five showed up they just smiled and walked away.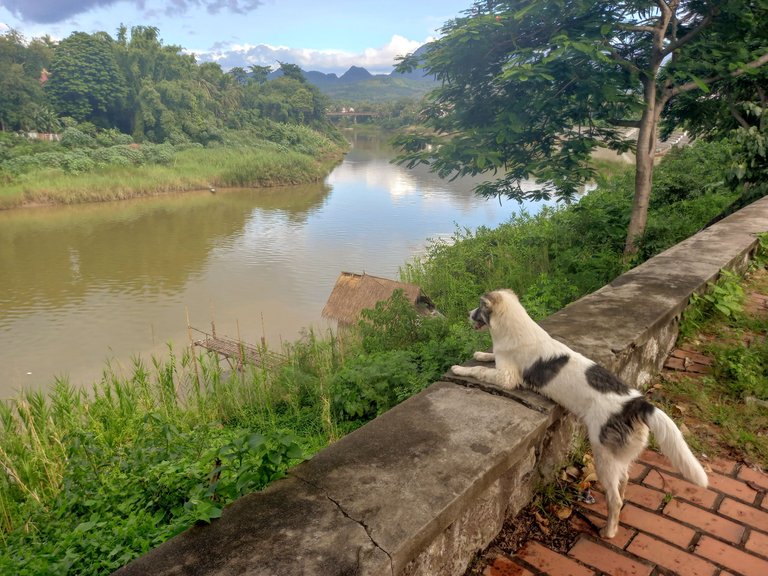 Spot had all his shots, but he got really sick one day. He had a crazy amount of mucus coming out of his eyes and nose and had difficulting breathing. I took him to the vet every day, but she couldn't do anything for him. I think he's one of the unlucky dogs who got Covid from humans, but there's no way to know. Waking up to him dead and having to bury him was one of the saddest days of my life. Maybe Covid was made by Dr. Fauci. Maybe it was made in a lab in Wuhan. Like JFK's murder, I don't think we'll ever know, but one thing that can't be labeled as a conspiracy theory is that the CCP knew they had Covid and failed to tell the rest of the world for six weeks. I hope they all burn in hell.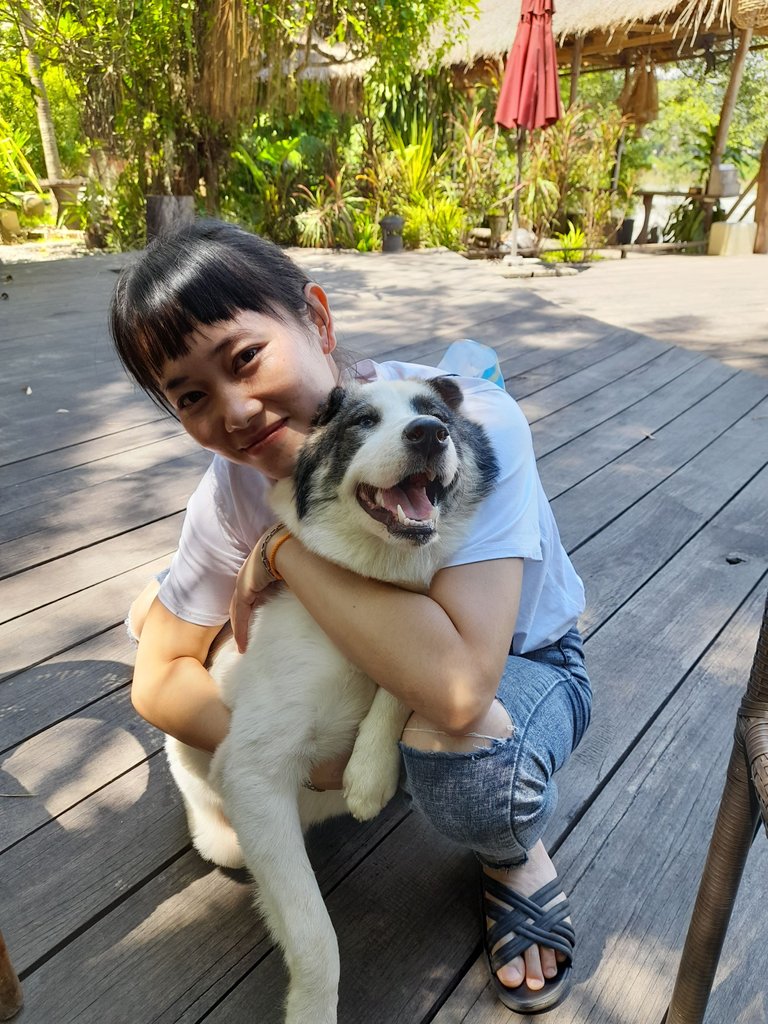 Before Spot got sick he led me to this random supermarket called JC. Since it's my initials I thought maybe it was a sign. I saw an old friend waiting for his wife to get off work so I drank soju with him out front when I met this wonderful girl who would turn out to be the love of my life. She's smart, kind, half my age, and truly a good person. Why she loves me? I don't know, but if it weren't for Spot I would have never met her.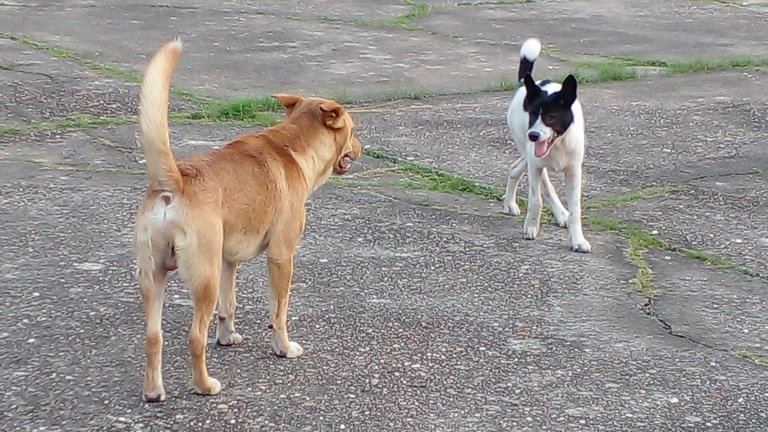 Spot came to me during the darkest time in my life. My dickhead uncle and his cunt banker wife tricked my ex-wife and me out of the custody of our son back in 2018 and I've been depressed, angry, and drunk every day since. I truly believe if Spot had not come along I'd be dead now.
When Spot died my neighbor felt sorry for me and gave me Rapper here. He's turned out to be a great dog too. Spot never got to make any babies, but Rapper here is a total pimp. He's gotten so many bitches pregnant that I've lost count of how many granddogs I have now. I'm absolutely convinced that puppies inherit their parents' memories or favorite scents because all 30 of Rapper's puppies that I've seen always run to me whenever I first see them. Have you noticed this too?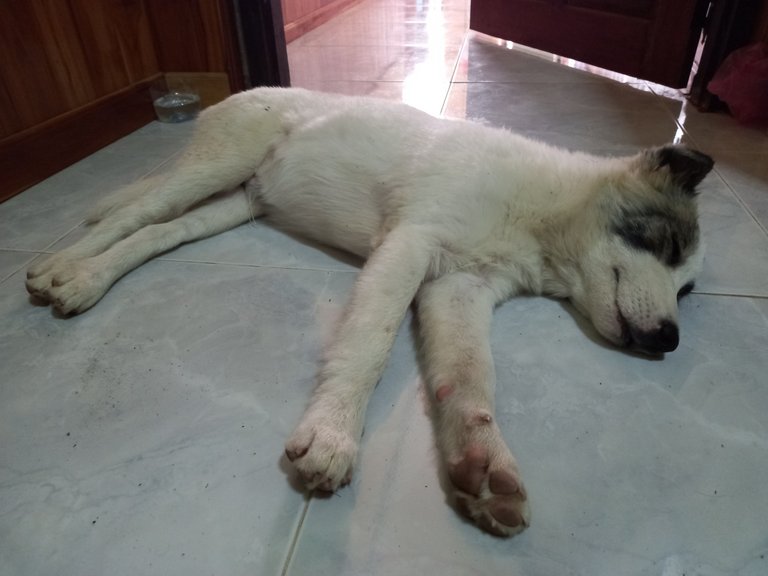 It's been a year now since I lost Spot. I'll always miss him, but can only now write about him without being overcome with emotion. Since I'm putting this down on the Hive blockchain it's very likely that my grandchildren and great-grandchildren will be able to read this post and If they do I want them to know that whatever social or technological changes come their way that nothing beats having a good dog by your side.