This is my favorite Splinterlands Card and my students wanted to draw again, so we drew without cheating by tracing with the iPad Pro or projector.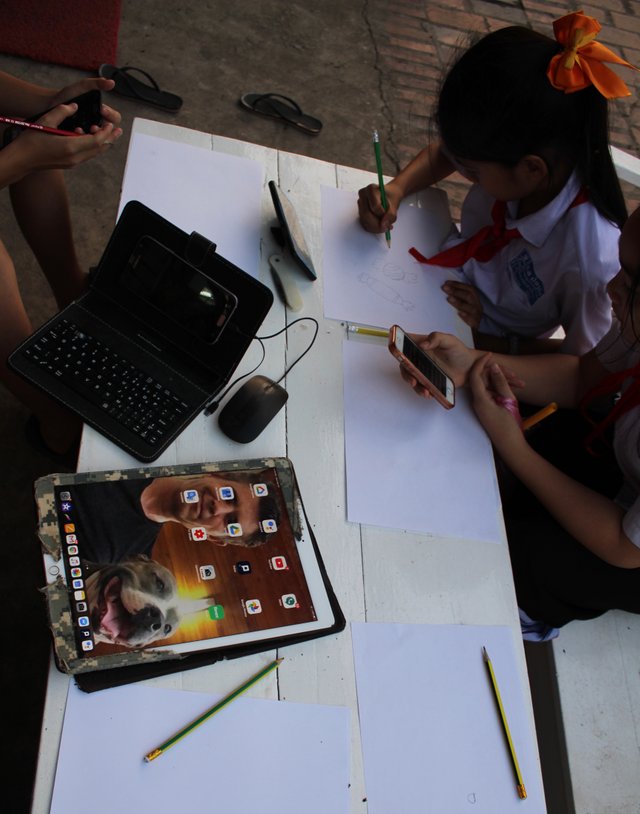 We used our phones to find some inspiration.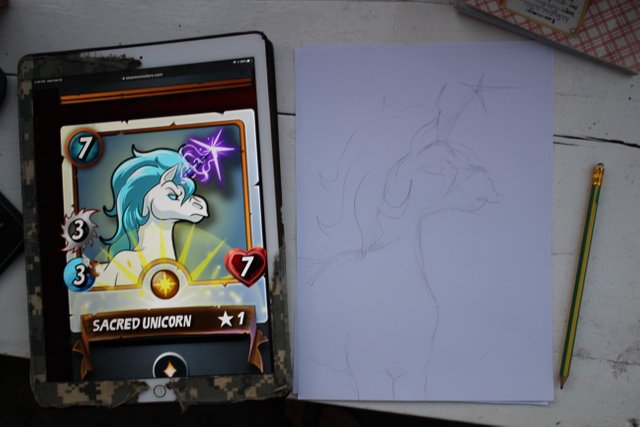 It was getting dark so, I sketched the outline quickly. It wasn't exactly like the source, but none of my students noticed.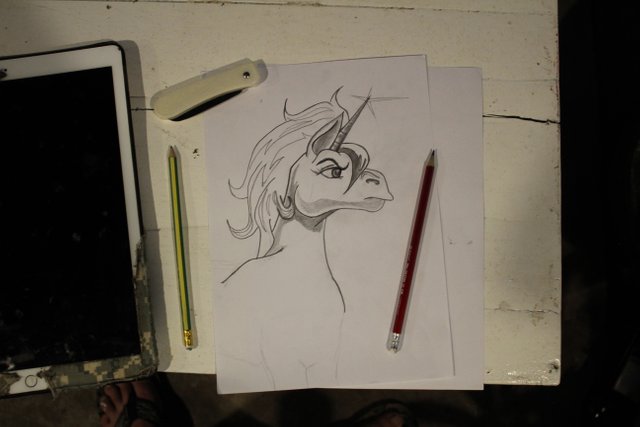 Once I got the outline and some of the unicorn's mane, I was able to shut the screen off and add my own style. If you want to straight up cheat and trace drawings with the big iPad, that's easy, but it works great as a smooth sketching surface and for holding A4 papers with the cover shut. I honestly don't like Apple as a company, but I absolutely love the iPad Pro.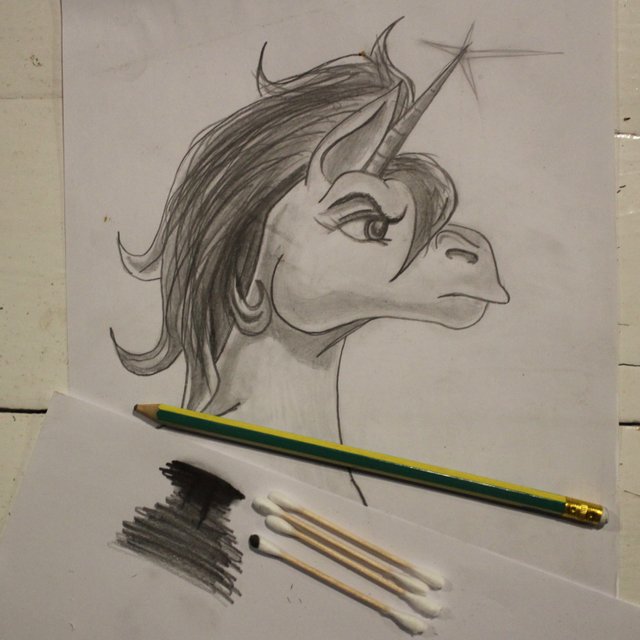 I taught everyone how to use Qtips to blend pencil. I made a black spot for collecting the lead at different shades. The paper it was on served as a protector from my dirty hand too.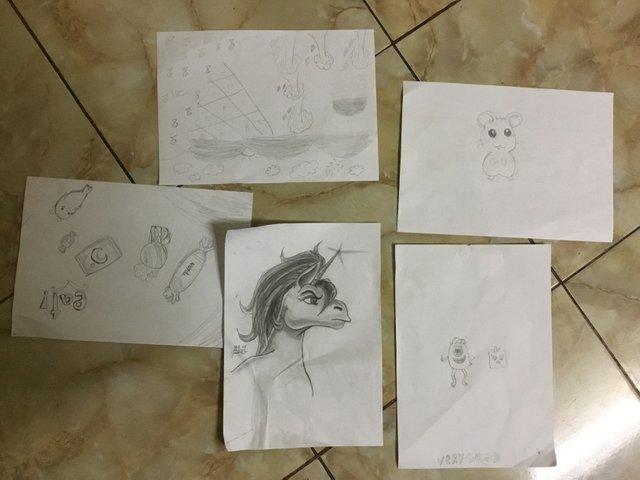 My students didn't spend as much time on their drawings as I did. When I was a kid, older people complained that we had short attention spans. It seems like things have gotten worse, but who knows?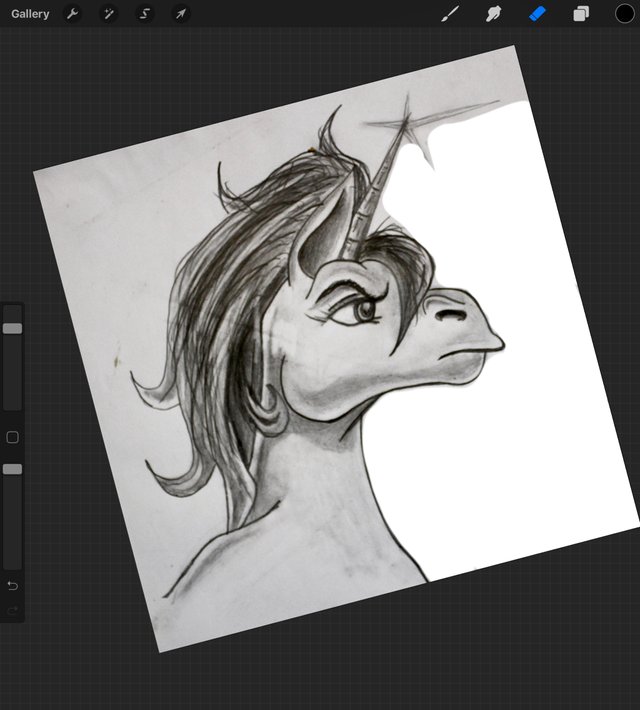 All the smudges were easy to clean up in Procreate.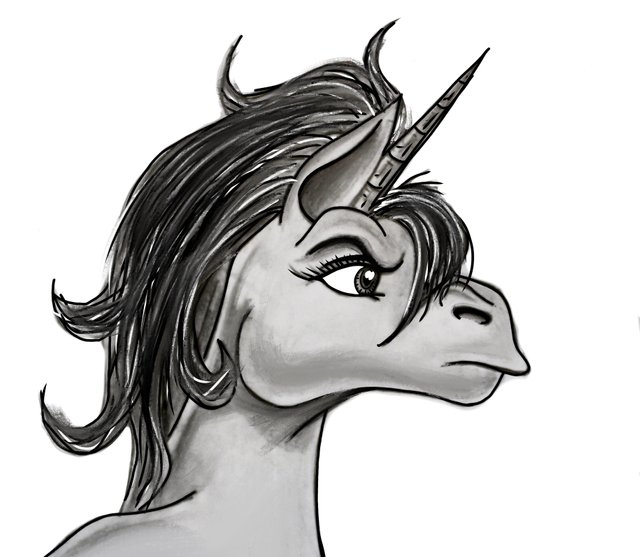 I gave the unicorn my style of eyes and hair for the mane. It's been fun drawing again. Thank you for this great community where we can share our life, art, and thoughts together. If it weren't for this blog, I doubt I would've ever started drawing again.