He has been known by many names: Eater of Death, Lord of Ruin, The Pestilent. Usut is all these things, but more than anything else, he is the Undying. Only those that have lived with death and walked its halls can truly know the joys of life. Usut knows this all too well… so who better to torment and persecute the living. Three hundred years dead, Usut was made revenant by the Lord of Darkness himself. Lagfael found the red dragon's corpse on a mound of bones and treasure in his lair within the Black Glacier on Mortis, preserved within a frozen tomb of ice. There was something about the dragon that pleased him, so he breathed an ancient spell, and life once again found purchase in the great drake. Usut now soars the skies of the Splinterlands. His haunting cries are a proclamation to all: death is coming, and it is only a matter of time until it finds you. He is Lagfael's personal reaper and a creature that fears nothing. It is said that to look upon his terrifying visage is to welcome death into your heart. There are records of those brave enough, or foolish enough, to seek to slay the Undying. Their bones lay with all the rest, scattered across Usut's pyre of death. Never before has the undead become such a living nightmare.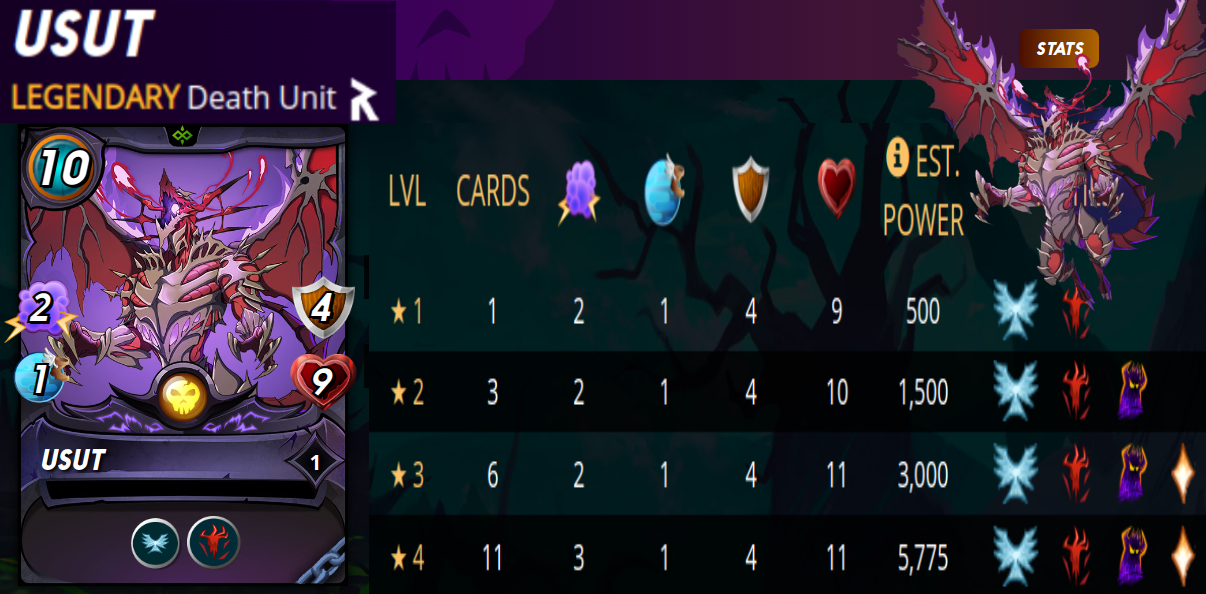 Usut is a great new reward card that I'm glad to own and was afraid to see in my enemy's lineup because if it can kill then the bloodlust ability kicks in and all stats increase by one each time it kills an enemy. Usut can just start devouring your monsters if it gets going so you have to kill it first if you can. I like to distract my enemy with a taunt so Usut can get to work. Once he's MAXed out he's a very OP card, but I doubt if I'm lucky enough to win 10 more of these cards. Whenever soulbound reward cards can get unlocked and sold, I'm sure Usut will sell for a pretty penny because few players will want to part with it.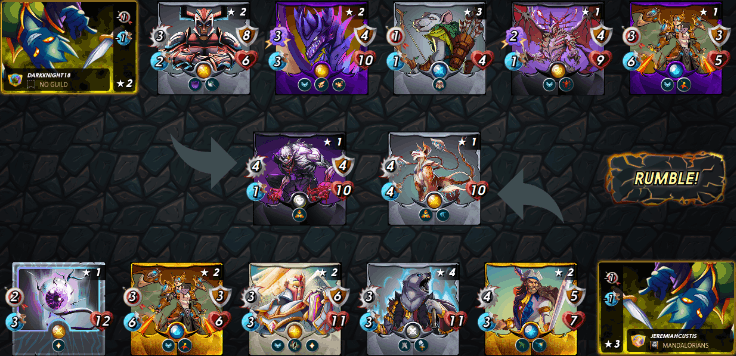 My battle today was exciting because it wasn't clear who was going to win until the 7th round. I knew my front-line monsters would die in this earthquake battle from enemy attacks so I didn't care if they could fly or not. The self-healing eyeball of death never seems to die so I put it in the back and Uriel in the middle so he would be fresh when it was time to fight the other flying monsters that I was sure my enemy would choose. I think I won just because I had a stronger summoner. (If all stats are the same, then the player with the higher-leveled summoner goes first.)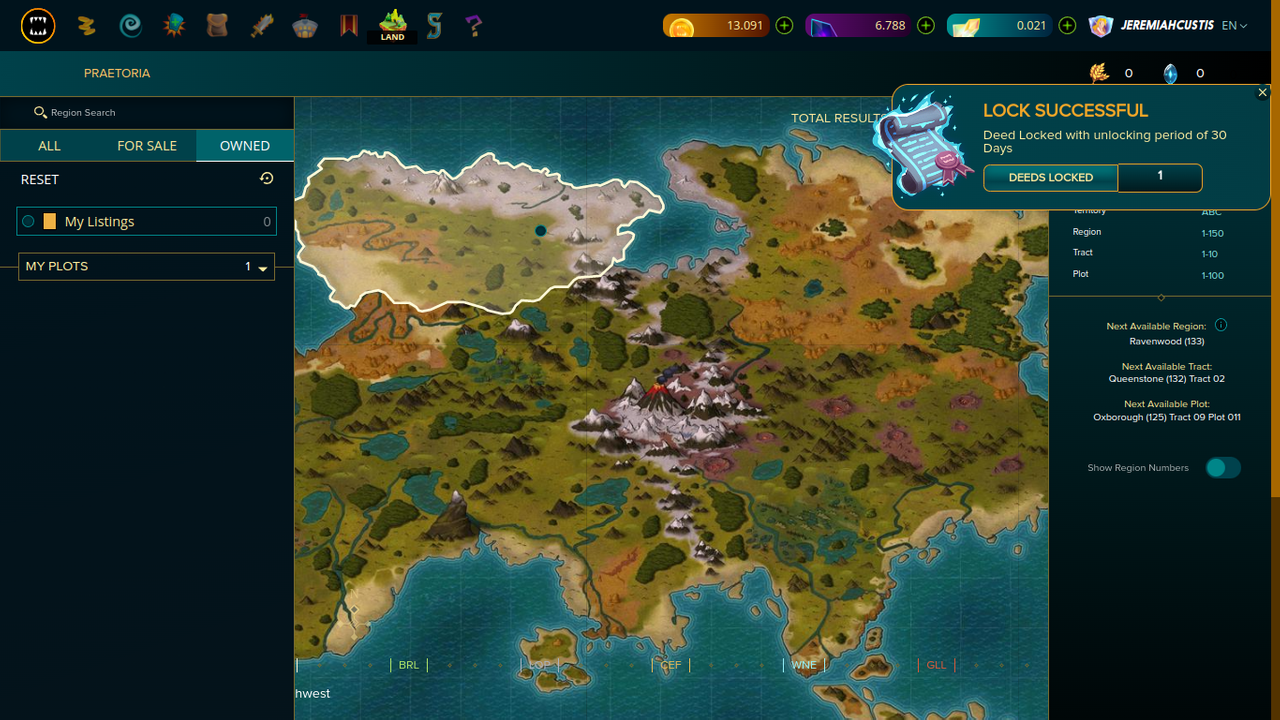 Are you ready for land? I'm so excited! I've saved up some DEC and have 5 MAXed 🌳Earth🌳 cards ready to work on cutting down trees on my forest plot. Am I doing it right? 🌳Earth🌳 cards will work best in a forest right? I can't wait to start chopping down some of those digital trees!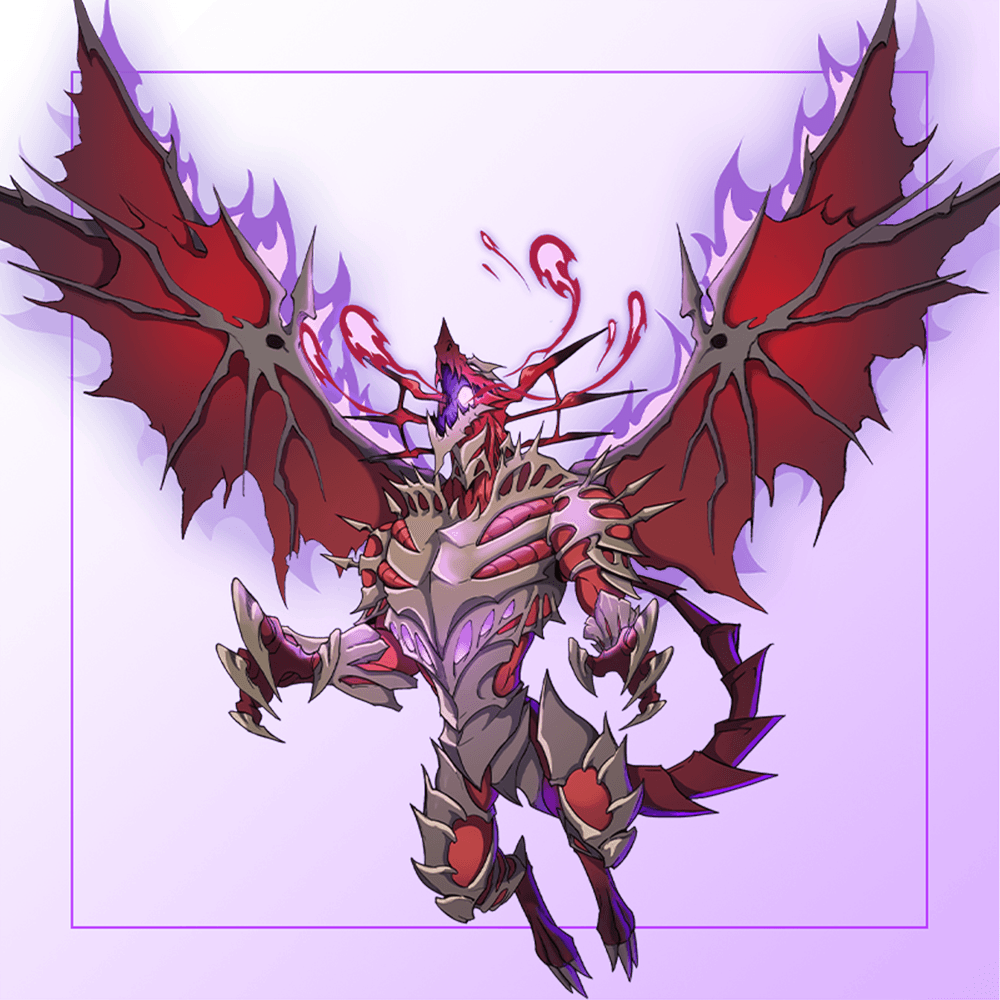 Thanks for reading about my earthquake battle with Usut today. I didn't realize it was a dragon-like creature with its mouth open until just now. I always thought that he had a helmet on with one glowing eye.

Check out my BaTTLE with Usut:
https://splinterlands.com?p=battle&id=sl_cfec5d982219dfea45a6fe381df722e1&ref=jeremiahcustis
BaTTLE MaGE SECRETS:
https://peakd.com/hive-13323/@splinterlands/battlemagesecrets-5-3-2023
Amazing Splinterlands ART:
https://peakd.com/hive-13323/@splinterlands/splinterlands-art-contest-week-239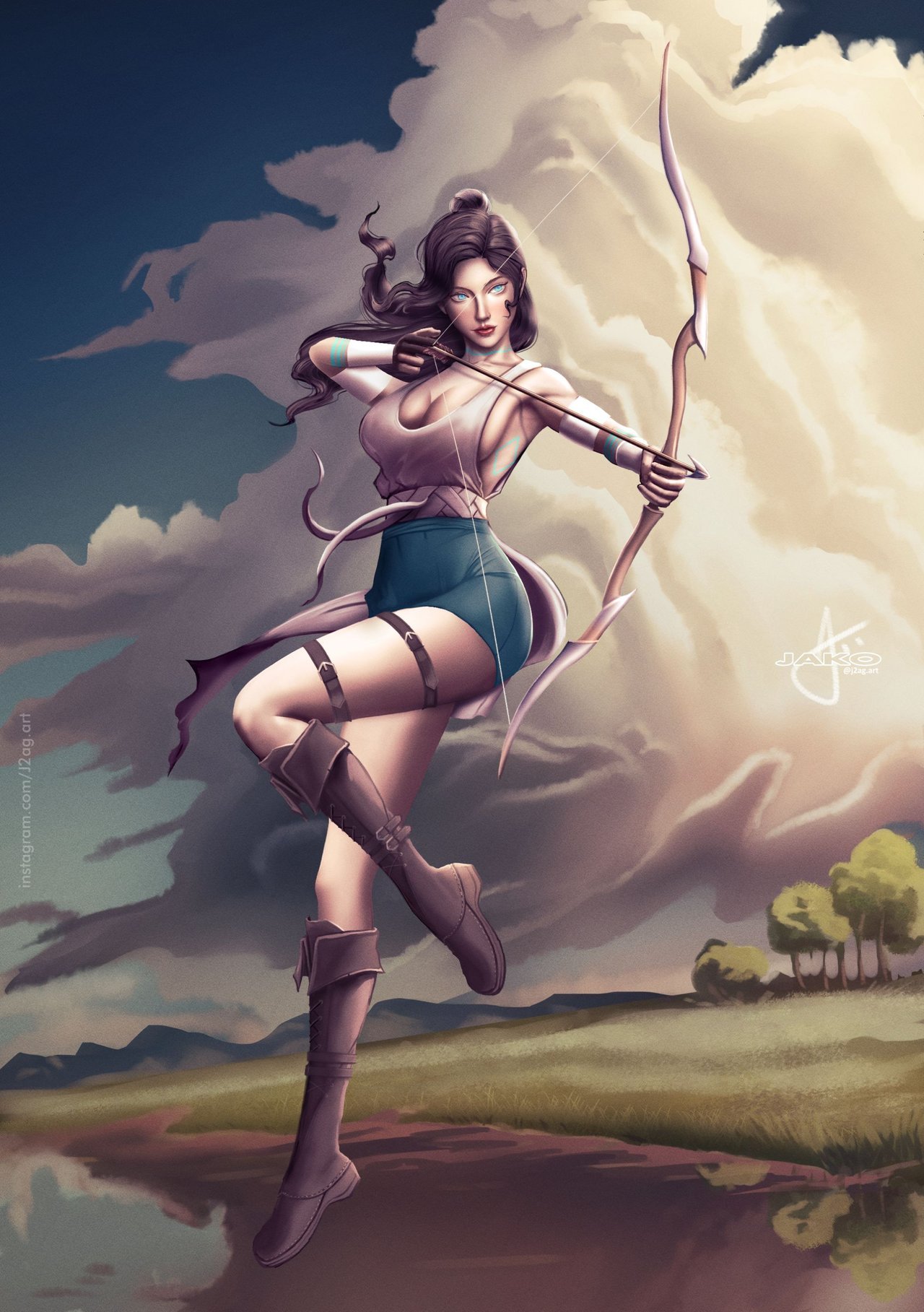 by @kojart