This is the most famous place in Luang Prabang to drink, chill by the river, and watch the game. Everyone in town knows where it is and it's easy to find on Google Maps.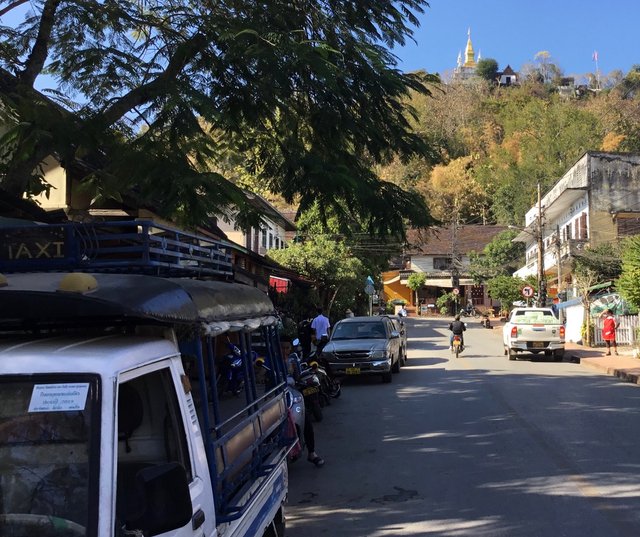 It is near the good ATM opposite the street of Wat Aham. You can see Mount Phousi if you look up too. This is a great landmark, because you can see it from most spots in Luang Prabang. They light it up at night. I'm using an old iPad to take this shot, so I took this at 13:00 to get the best lighting.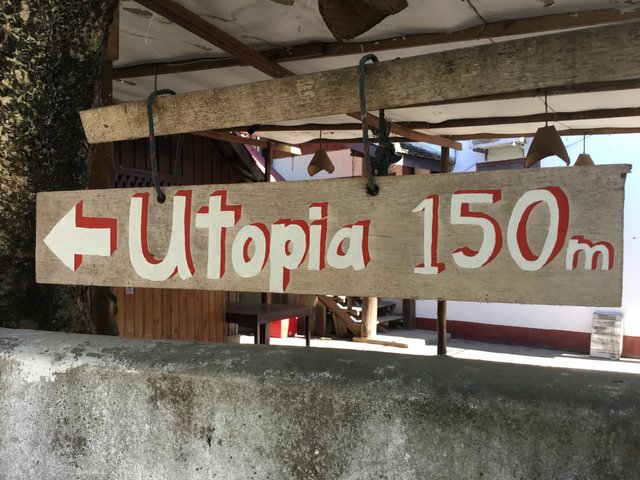 There are three ways to get here. This is where they keep the garbage, so not many people come in from here.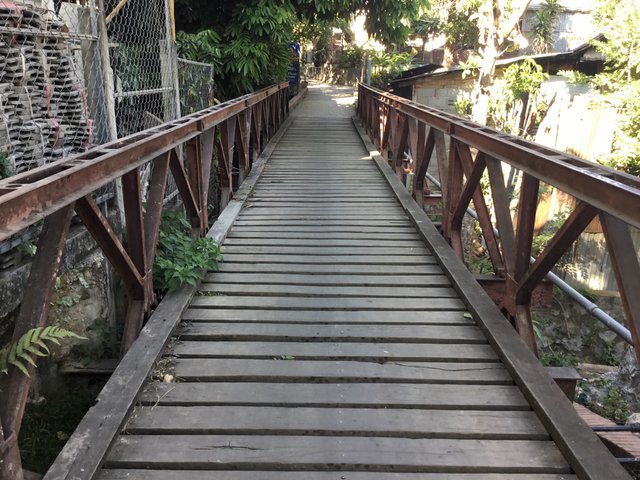 This way has a cool bridge though. I have a lot of great memories crossing this bridge. There will be some dogs that may bark at you to the left, but they are all sweet ones.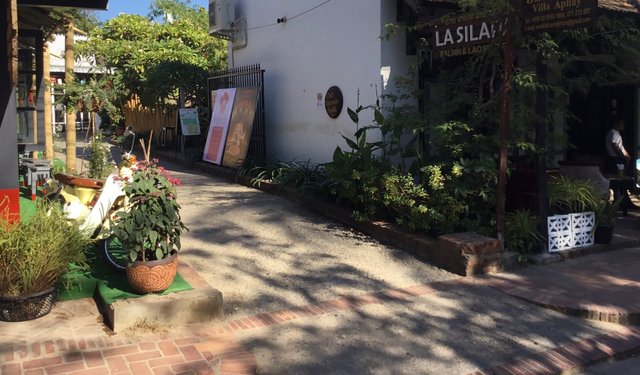 Most people will come from this way. There will be several tuk-tuk drivers here at night. They will charge you around 50,000 kip to go somewhere else in town. If you have a big group, you can try to negotiate, but 50,000 kip is around $5.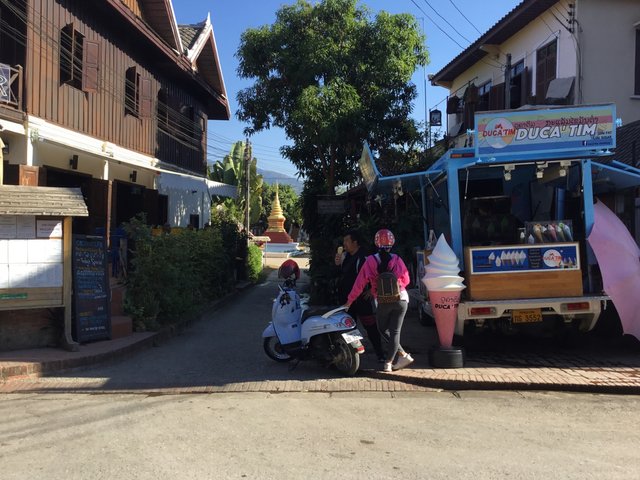 You can come in by the ice cream stand and walk past Wat Aphay. If you miss this entrance you will see Red Bull Sports Bar and people playing pool inside. It's a good place too.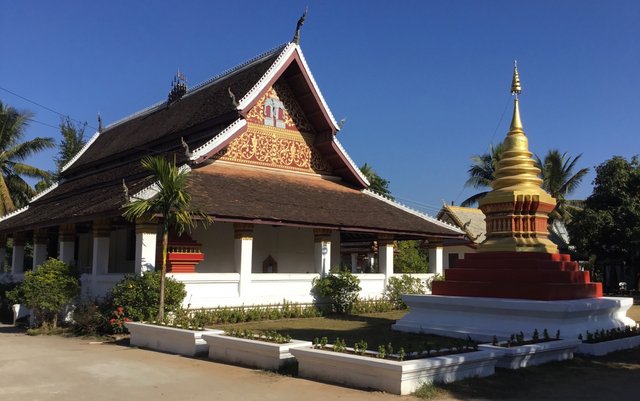 This is a famous ancient temple here in Luang Prabang. I like to come here and add audio to my Youtube videos, because it's quiet here.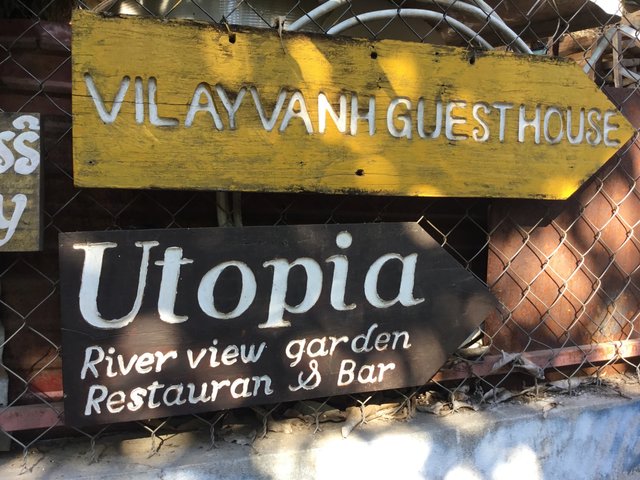 There are plenty of signs to lead you there. There are a few other bars and cheap places to stay along the way.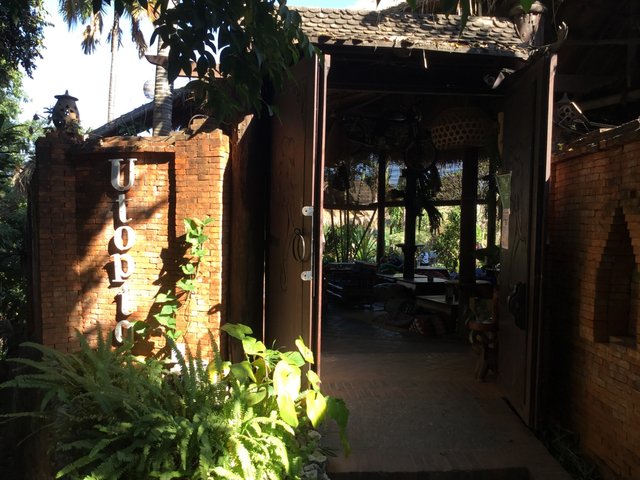 This is the entrance. If there is a live sports game on, you'll see a lot of people in this area watching it on the projector screen.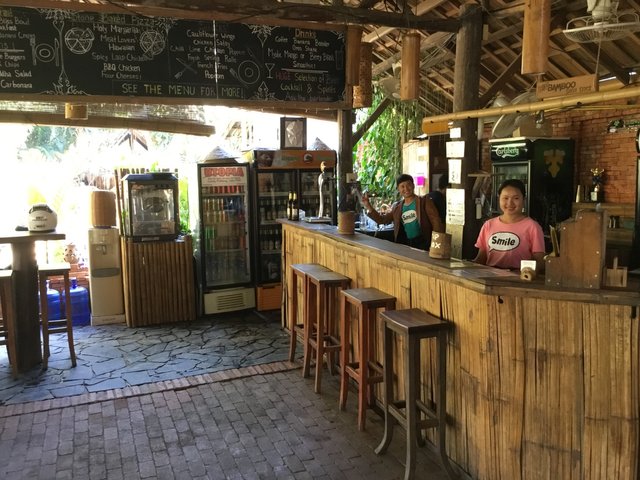 All of the staff are friendly and can speak English well.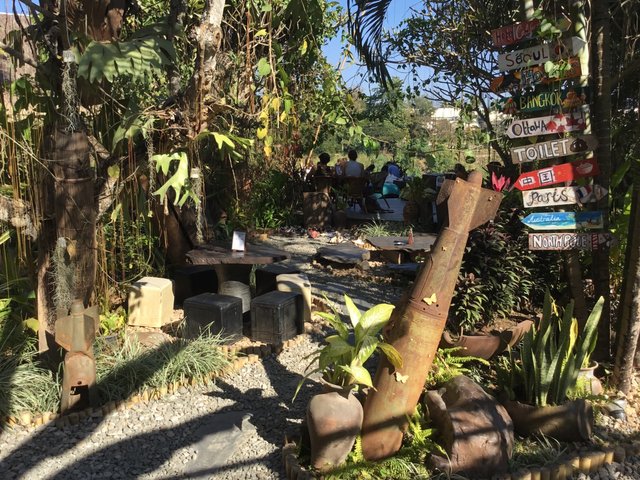 There are UXOs or unexploded ordinances as decorations. Don't worry. The fuses and explosives have been removed. These were not so nice little gifts from Uncle Sam during the Vietnam War. The CIA and US Air-force had a not so secret war here.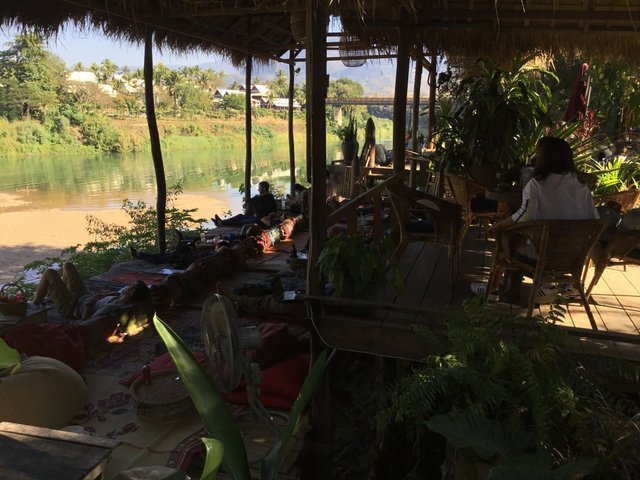 You can sit or lay down and enjoy the view of the Namkhan River.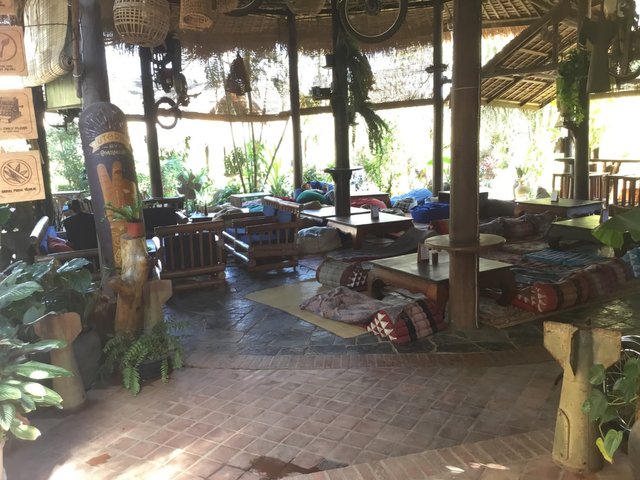 This is the central area and what you'll see when you first walk in.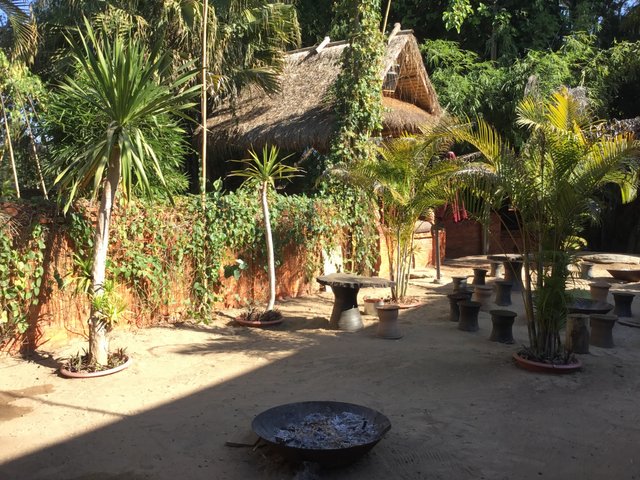 This is where they will have fires to stay warm at night. Sometimes guests will chill out and chat and sometimes it's the dance floor. I spent New Years 2019 here. It was one of my best memories ever.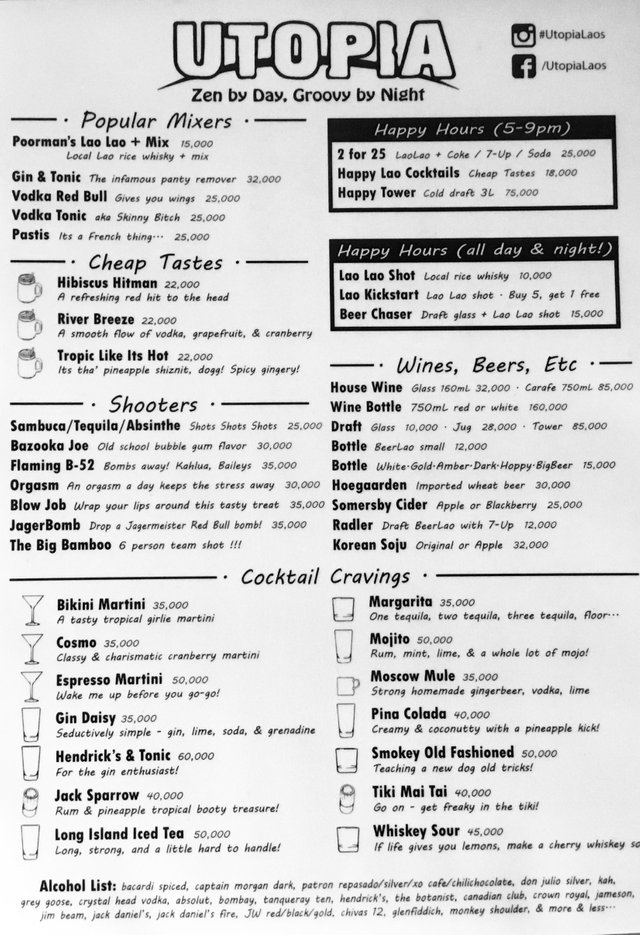 I couldn't find the menu on their Facebook page, but my iPad was able to get a clear shot. I just had to crop, rotate, and adjust the lighting a bit, but you can read it.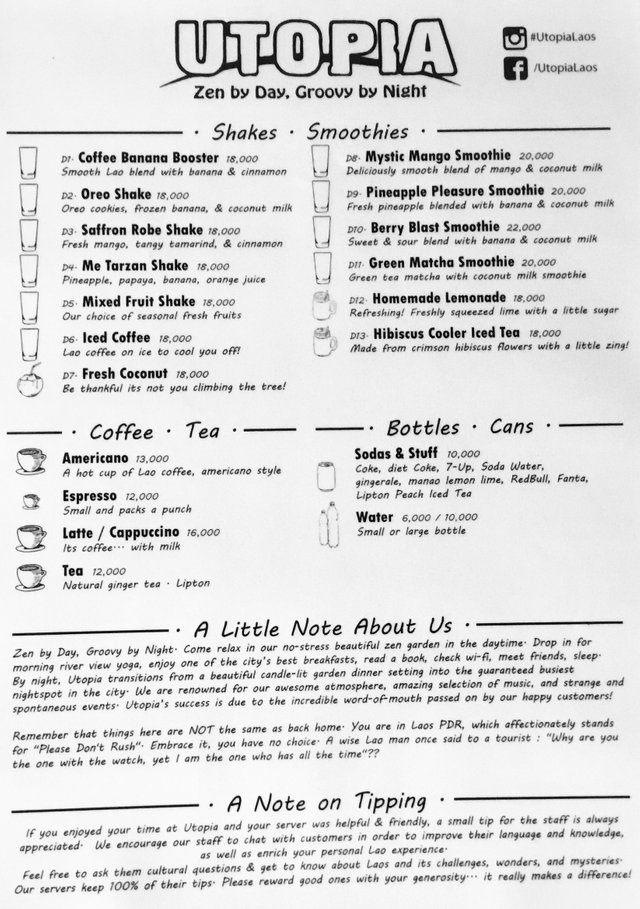 You can check out their Facebook page here:
https://web.facebook.com/Utopialaos/
Their Facebook page has way better pictures, but I couldn't find the menu. They accept Bitcoin here as well. Thank you for checking out Utopia today. Hope to see you here one day!
---
View this post on TravelFeed for the best experience.