Luang Prabang truly is a magical place. It feels like it's Christmas every day here. When I was a kid in Catholic school, I remember reading about The Garden of Eden. I imagine it was here, or someplace similar.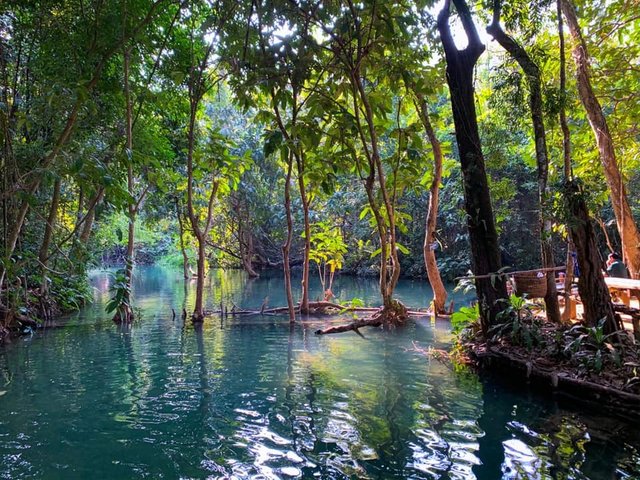 I came here with my Dutch friend Frank. He is 53, but way more energetic and fit than I've ever been. He had a stroke when he was 32, but is doing very well now. He is a Muay Thai fighter, so he knows how to overcome things like a warrior.
We used his iPhone 7 to take these at about 14:30. I've taken great shots and even video here with an iPhone 5 with good sun. Frank said people want to see the natural wonder of Kuang Si Waterfall, not two old white guys hitting on Chinese ladies and our selfies. I agree.
We went for a dive from the big tree with the sign warning NOT to jump in. It's 9 feet deep, so you can dive in. I would just suggest arching up to surface or jumping in feet first.
If you stay still for longer than three seconds, little fish will come and nibble at your toes.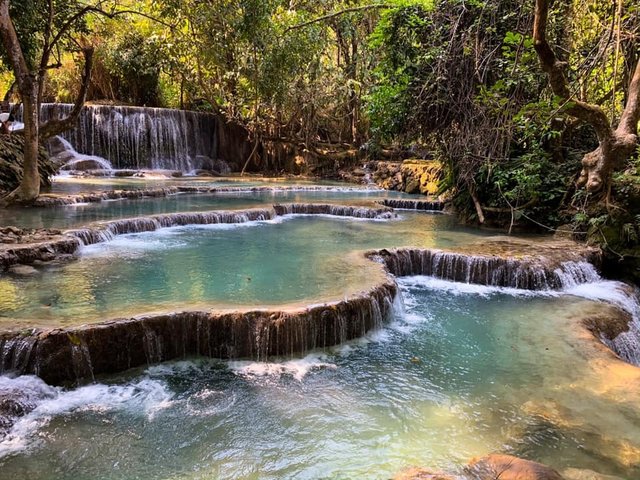 You'll see the bears after paying the three dollar entrance fee. People hunt them, so they need help protecting them. They are very shy and hard to get on camera.
The hike up to the waterfall isn't arduous. You'll think you've arrived at the best spot, but it keeps showing you it's many levels of natural beauty.
If you hike up ALL the way to the top, you'll find a cool swing to show off on. No one seems capable of getting on it, so they'll take pictures of you or try to do the same. It's funny either way.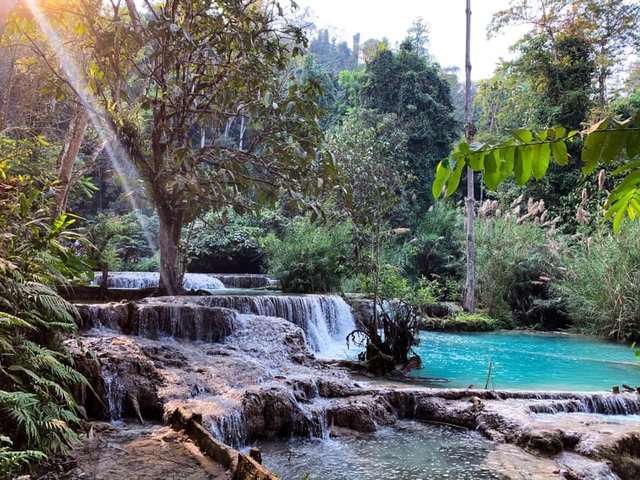 Southeast Asia has some spectacular islands. In a way, Luang Prabang is one of them. Rather than being surrounded by ocean, it's an island surrounded by beautiful and farmable mountainous jungle.
I almost deleted this shot because of the sun ray, but I think it looks like a blessing of light.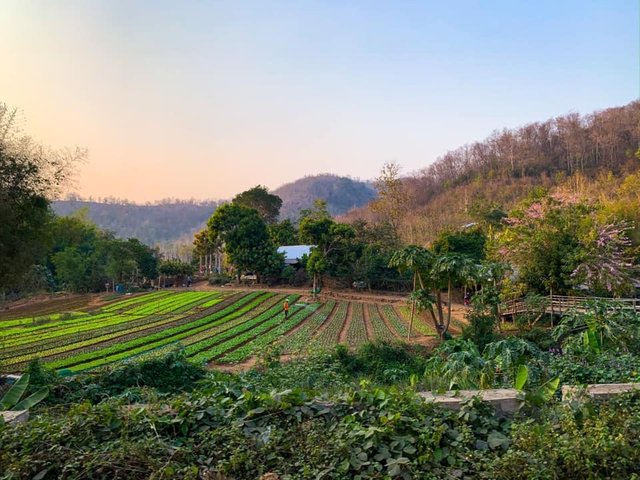 It's about an hour drive from town so we started heading back. Farmers don't rely on automation or chemicals here like in the west. This makes the food taste good. Organic food is one reason why people here look healthy and happy.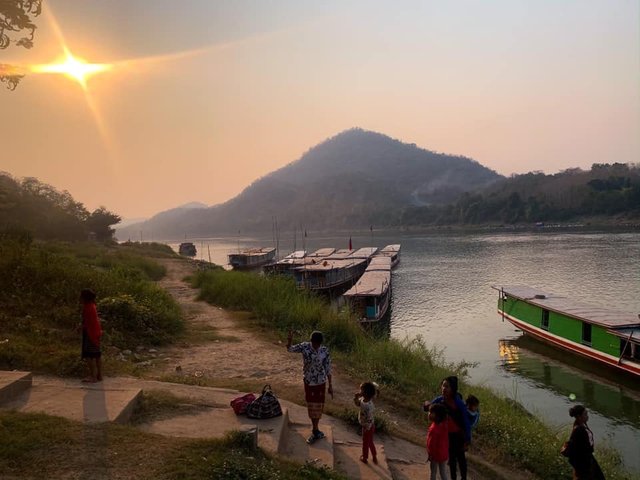 We made it back to town in time to see this. Thank you for exploring beautiful Luang Prabang, or my nickname for it, The Garden of Eden, today. Just don't eat any apples from The Tree of Life!